How to complain
Bad service or dodgy goods? Don't take it lying down
To stand your ground as a 21st century champion consumer, you need to be as smart and clever as the companies themselves.
So read the Consumer Rights guide first, then if things go wrong, this guide's here to show you how to push your complaint to the max. It includes free template letters for faulty goods, dodgy digital content and shoddy services, plus a new free online tool which helps draft your complaint and manage it too.
While every effort's been made to ensure this article's accuracy, it doesn't constitute legal advice tailored to your individual circumstances. If you act on it, you acknowledge that you do so at your own risk. We can't assume responsibility and don't accept liability for any damage or loss which may arise as a result of your reliance upon it.
Got a complaint about a financial product? This guide covers complaints about consumer goods or services. Instead, see our guide on Your Financial Rights.
Know your rights
Everyone needs to know their basic statutory rights for shopping – in other words, the rights you have by law which a shop can't change.
The nitty-gritty of these laws depend on what you're buying. For goods and digital content, it's...
And for services it's that they should be carried out with...
Reasonable care and skill,
Within a reasonable time,
At a reasonable price.
What can I get?
While our statutory legal protection is strong, it doesn't matter what the rules are if the seller won't obey them. Yet this isn't always easy with consumer law, and you often need to sort out your own problems. If you're on the warpath, check the three complaint rules first...
Decide what you want to happen
When complaining, don't get mad. You're more likely to get results being cool, calm and rational than if you are ranting and raving. Throw a temper tantrum and the company may be perfectly happy to lose your custom to get rid of you which makes the fight tougher.
Decide the answer to these three questions before you start:
Do you want to exchange the goods/keep the digital content/continue the service? If you could get the goods fixed, the digital content replaced or have the service improved, would you be happy to accept that? If the answer's yes, life's easier.

Do you want a full refund? While you may want a full refund, you're not always entitled to it if they can fix the problem. Having said that, sometimes it's just easier for them to pay up to have the problem solved.

Do you want compensation and, if so, what kind? Do you want money over and above just fixing or replacing a product for the time or distress you've been caused? While this can happen, it certainly complicates things so be reasonable and be sure you genuinely feel you've been unfairly put out.
Bought something prior to 1 Oct 2015? Digital content wasn't covered separately prior to 1 Oct - it was just treated as a good or service (for example, a Blu-ray would count as a good, while downloaded music would count as a service). So the usual rights for goods or services would apply.
Check the compensation timeline
When you act can determine what help you're entitled to. Here's what to bear in mind: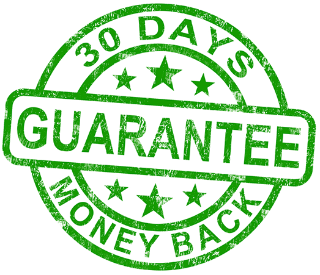 1. Are you returning the goods within 30 days?
Under the Consumer Rights Act you now have the right to reject something faulty within 30 days of buying it - and in most cases get a full refund. (This is called your 'short-term right to reject'.)

This right applies to all goods unless they are likely to perish within 30 days, when the time limit becomes the date the item is expected to perish, for example the use-by date for food.
If you act within this time, and you send the goods back if asked by the trader, you're entitled to a full refund. The refund needs to be paid without any delays and within 14 days at the most. After 30 days have elapsed though, you lose the right to reject the goods and you'll have fewer rights.
What to expect: A full refund, unless you've altered something - for example, if you've taken up the hem of a dress or unlocked your phone handset to switch it to another network.
Bought something prior to 1 Oct 2015? Under the Sale of Goods Act you have a 'reasonable length of time' rather than the fixed 30-day period to return items and get a full refund.
2. Proving a fault later on
When goods are faulty, if you try to return them within six months then the shop has to prove they weren't faulty when you bought them.
What to expect: You can ask for either a repair or replacement, though the retailer can say no if it's impossible to carry out or the cost of your choice is much higher than them for the alternative.
If the item is still dodgy after just one attempt at a repair or replacement, the repair or replacement isn't possible or it hasn't been carried out quickly enough, you're then entitled to ask for a refund. Within the first six months this could be the full amount.
Bought something prior to 1 Oct 2015? You're able to choose repair, replacement or a partial refund. Whether to ask for a repair or replacement is your choice. Yet the retailer could say no if the cost of repair or replacement is too high and they could instead offer compensation; usually a partial refund or credit note.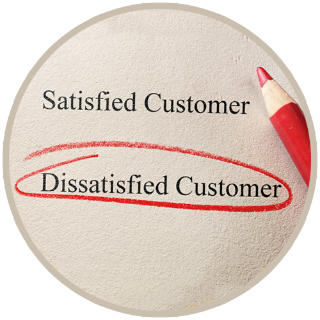 3. More time to complain
Over six months, and it's more important for you to prove the good or service was faulty when you bought it. Yet there's another piece of legislation called the Limitation Act (it's the Prescription and Limitation Act in Scotland) that can help you out.

This says you have up to six years to complain after you bought a good (five years in Scotland).
What to expect: Here, you have the same rights as above, ie, your choice of repair or replacement or a partial refund if this doesn't work out. However, the partial refund can be reduced to take account of the use you've had of the item above and beyond six months, so you'll get much less back if you've had something for five years rather than one year.
There's one exclusion to the 'deduction for use' rule and that's for motor vehicles. If you're returning a car, motorcycle or other vehicle the partial refund can include time prior to the six-month deadline.
In both cases – before and after six months – you're also entitled to ask for other remedies or damages. This generally means you should be put back into the same position you were in before things went wrong. As well as your partial refund this can include compensation for your time and other expenses incurred.
Bought something prior to 1 Oct 2015? You are asking for damages, which generally mean you should be put back into the same position you were in before things went wrong. It is likely to mean a partial refund, but it could also include compensation for your time and other expenses incurred.
4. Above and beyond
If you have an old item that's faulty and over six years old, your chances of winning a complaint are slim, unless you have a longer guarantee. Yet if you think something should last longer, such as a car or a new roof, you still have the right to complain - but success is likely to come down to your negotiation skills.
Quick question
An EU law gives the right of a two-year guarantee on goods, but technically, it hasn't been adopted in the UK. Here, our rules actually trump the European Directive as we can challenge retailers for six years after purchase (five in Scotland).

Yet if you're having problems getting goods dealt with within two years, mentioning the rule could help you persuade sellers to replace faulty goods outside the usual period. Success is likely to depend on your negotiating skills though.
Do you have extra protection?
If complaining directly isn't working, check whether you have extra cover.
Section 75 for credit card purchases
If you used a credit card to pay for all or part of a purchase that costs between £100 and £30,000, your card issuer's equally liable for anything that goes wrong, thanks to Section 75 of the Consumer Credit Act.
What's crucial to understand here is the way the law is phrased.
You've identical rights from the card company as the retailer, so if it says "go to the retailer first" it's wrong; there's no need
Having said that, often it's easier and quicker to deal with the retailer. Yet if the retailer goes kaput, it means you can claim the money back from the card company. Plus, even if the problem's just non-delivery or faulty goods, you've the same rights from the credit card company as from the retailer.
This also applies to purchases abroad, including things bought online, as well as in the UK, so simply claim directly from the credit card company and save yourself the hassle of contacting a company overseas. See the Section 75 guide for more details about how it works including free template letters.
There's a similar, though not as strong, route for purchases on debit cards or on credit cards under £100 spending, via chargeback schemes. See the Chargeback guide for more info.
Use a guarantee or warranty
If there are problems with a seller and you've a manufacturer's guarantee, these are in addition to your statutory rights and you can use the guarantee as well as your legal rights.
Your contract is with the retailer or service provider, not the product manufacturer, so it is its responsibility to sort it out, providing that the product is breaking your statutory rights. So don't let the retailer fob you off, for example, by saying you must use the guarantee first to send a duff DVD player back to the manufacturer.
Guarantees offer a repair or replacement within a fixed time, eg, two years from the date you buy/install. They're handy if a retailer goes bust (see the Company Administration Help guide) or if a pal paid for the item.
Warranties are different. They're additional contracts you usually pay for when you buy something. Most warranties are a waste of cash, as they're over-expensive and under-claimed. Yet some multi-appliance policies can make them slightly cheaper. See the Free Warranties guide for ways to get free cover or maximise protection without one.
Step-by-step complaining help
Once you've prepared your case, there are several ways you can try to put right a complaint. Follow the steps below to find the best route to fight for your rights.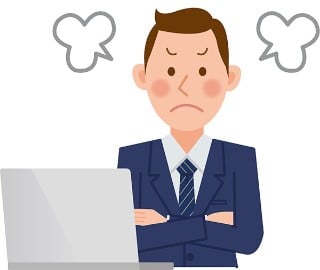 Step 1: Complain in person
When starting a complaint it's best to not go militant, unless you have to. The first easy step is to go back to the shop or phone the call centre and explain the problem and your suggested resolution.
If you go in with gusto, saying you know what your rights are, chances are the store will sort your problem in a flash.
If you need advice on what to say, see the organisations that can help in the Free One-on-One Help section below.
If the company won't help over the phone, write a complaint letter and send it to the company's head office. (If it needs to go to a local office, it'll be passed on.)
Send all letters by recorded delivery, so you can prove they received it, and always save a copy.
Your letter should mention any statutory rights you think have been broken. Also check the Advanced Consumer Rights section to see if there are other areas you can use to add weight to your complaint. Here are some template letters to help:
If you meet silence or the response is rubbish, write again and be persistent. If the seller offers to fix the fault and it still isn't resolved, you can ask for a refund later.
You don't have to accept a deal you're unhappy with. Yet always weigh up any offers against the headache of continuing – and it can sometimes be a real headache! – as if you can't get agreement with the shop, you may need to get legal.
Step 3: Can an ombudsman help?
If you need to take things further, some industries have an additional level of support via a free to use ombudsman.
Ombudsmen, and organisations with similar remits, help with individual complaints, though you must try to sort it with the company first.
They can often be confused with other consumer organisations, such as regulators and watchdogs (see a full list in the Who's who section below).
Find the best ombudsman to escalate your complaint to in the list below.
Financial Ombudsman Service (FOS)

The FOS settles disputes between UK-based financial companies and customers who think they've been treated unfairly.

Link: For full info on how it can help, including a guide to completing the forms, see the full Your Financial Rights guide or go direct to the Financial Ombudsman Service website.

Consumer Council for Water

Resolves issues with water and sewerage companies.

Communications & Internet Services Adjudication Scheme (CISAS)

Helps to sort issues with members of Cisas (many telephone, mobile and broadband providers).

Link: Cisas

Pensions Ombudsman

Investigates complaints on how pension schemes are run or administered. It may signpost you to the Pensions Advisory Service first, if it might be able to help resolve your complaint more easily.

Link: Pensions Ombudsman

Parliamentary and Health Service Ombudsman

Can help with complaints against government departments (not local councils) and the NHS, including GPs or dentists.

Legal Ombudsman

Looks into complaints about legal service providers, from solicitors to barristers to claims management companies, for all service areas including will-writing, conveyancing and more.

Link: Legal Ombudsman

Ombudsman Services: Consumer Ombudsman

This all-rounder service can help with a range of sectors. It's been handling energy (gas, electricity and Green Deal), communications (telephone, mobile and broadband) and property (surveyors, estate agents and letting agents) complaints for several years.


Then, in the summer of 2015, it opened its doors to deal with complaints about goods or services across any sectors that aren't currently served by an official Ombudsman scheme.

So you could take gripes to it about retailers, second-hand car sellers, and service providers carrying out home maintenance, improvements and installation, for example.

Link: The Consumer Ombudsman

Alternative dispute resolution (ADR)

Before you take a trader to court, you are expected to try to resolve the matter outside of court first. Hopefully one of the organisations in this guide will be able to help but, if not, it's expected new schemes will be popping up over the next few months.

This is thanks to the Alternative Dispute Resolution Regulations 2015 which say that from 1 October 2015, a trader who can't resolve a dispute itself must signpost to an organisation who can.

There's one strange twist in this nice new route to redress - the trader doesn't have to be a member of the scheme it sends you to. Although the hope is that they are!

The European Commission lists all of the ADR schemes (you can filter just to show UK ones) that meet the standards set by the regulations, and the list will continue to grow over the next few years.

Link: European Commission

If you can't find one to fit your complaint the Ombudsman Association lists a few more.

There are a few trade associations that have the word 'ombudsman' in their title, but aren't accredited like the examples above.

However they may be able to help - see the section below. They include the Double Glazing and Conservatory Ombudsman Scheme (DGCOS), and The Internet Ombudsman.
Step 4: Taking court action
This article is based on the process for England and Wales. We've included the basics for other jurisdictions, but for more, see Northern Ireland Courts and Scottish Sheriff Small Claims.
If all else fails and the shop hasn't given you a satisfactory response, don't be disheartened – you have a legal right to fair service. Though the only person who can force action is a County Court judge (Sheriff Court in Scotland).
Yet before you get legal on their butts, you're expected to try to resolve things directly. Ideally, send a 'letter before action' to say you are going to take them to court. If you don't try, the judge is likely to look unfavourably on your case, so always use the steps above first.
Legal action in what's usually known as the "small claims court" is limited to claims under £10,000. If this fits your claim, check the information below.
Many people talk of going to the small claims court. Yet it doesn't actually exist – it's actually a system within the civil claims procedure where many sub-£10,000 claims are allocated, where the judge makes the process as informal as possible.

In difficult cases, or those above £10,000, you're likely to end up in what's called the 'fast track' or the 'multi-track' system, which is beyond the scope of this guide. See the PDF guide on the HM Courts site for more info.

The small claims limit is £10,000 and you have six years to claim in England, Wales and Northern Ireland and five in Scotland.

Within the small claims system…

You shouldn't have the other party's costs awarded against you.

It's designed so you can go it alone

You can claim for six years (five in Scotland)

Try to keep claims under £10,000

There are different limits in Scotland, NI and the rest of Europe

There may be other fees to pay

Check the trader has the cash first

Mediation may be offered

For more information, and how to make a claim, see the small claims court guide.
Push it to the max (advanced complaining)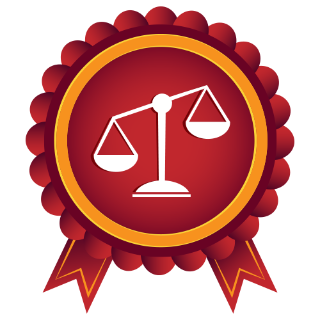 Knowing where you stand with consumer law can save you a bundle. Yet additional criminal laws also protect consumers.
Despite what you might see in The Sopranos or Lock, Stock and Two Smoking Barrels, not every trader is out to steal our cash. But it can pay to be aware of criminal operations in case you run into a shadowy enterprise.
Businesses need to have "intentionally misled beyond all doubt" before they are considered criminal. If you suspect a company's breaking these laws report it to the Citizens Advice consumer service and they will pass to the relevant trading standings office.
You can't always use these rules to fight bad practice alone – in the main it's for the authorities to bust these crimes – but you can use the laws to help fight your own battle. For example, if a trader has misled you, you can both report them and use your knowledge of the following rules in your own complaint...
Misleading information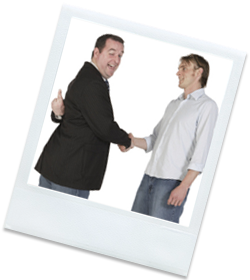 The Consumer Protection from Unfair Trading Regulations 2008, is similar to our civil consumer rights, but takes it a step further by making it a criminal offence for a company to undertake certain unfair practices or carry out aggressive and misleading actions.
The regulations are very important and a boon to consumers. They automatically outlaw 31 unfair practices, such as saying you belong to a trade association when you don't, pretending to be a customer (see the Ban for firms posing as happy customers online MSE News story) and competitions with no prizes.
Claiming to be a signatory to a code of conduct when the trader is not.

Displaying a trust mark, quality mark or equivalent without having obtained the necessary authorisation.

Claiming that a code of conduct has an endorsement from a public or other body which it does not have.

Claiming that a trader (including his commercial practices) or a product has been approved, endorsed or authorised by a public or private body when the trader, the commercial practice or the product have not, or making such a claim without complying with the terms of the approval, endorsement or authorisation.

Making an invitation to purchase products at a specified price without disclosing the existence of any reasonable grounds the trader may have for believing that he will not be able to offer for supply, or to procure another trader to supply, those products or equivalent products at that price for a period that is, and in quantities that are, reasonable having regard to the product, the scale of advertising of the product and the price offered (bait advertising).

Making an invitation to purchase products at a specified price and then:
(a) refusing to show the advertised item to consumers
(b) refusing to take orders for it or deliver it within a reasonable time, or
(c) demonstrating a defective sample of it, with the intention of promoting a different product (bait and switch).

Falsely stating that a product will only be available for a very limited time, or that it will only be available on particular terms for a very limited time, in order to elicit an immediate decision and deprive consumers of sufficient opportunity or time to make an informed choice.

Undertaking to provide after-sales service to consumers with whom the trader has communicated prior to a transaction in a language which is not an official language of the European Economic Area State where the trader is located, and then making such service available only in another language without clearly disclosing this to the consumer before the consumer is committed to the transaction.

Stating or otherwise creating the impression that a product can legally be sold when it cannot.

Presenting rights given to consumers in law as a distinctive feature of the trader's offer.

Using editorial content in the media to promote a product where a trader has paid for the promotion without making that clear in the content or by images or sounds clearly identifiable by the consumer (advertorial).

Making a materially inaccurate claim concerning the nature and extent of the risk to the personal security of the consumer or his family if the consumer does not purchase the product.

Promoting a product similar to a product made by a particular manufacturer in such a manner as deliberately to mislead the consumer into believing that the product is made by that same manufacturer when it is not.

Establishing, operating or promoting a pyramid promotional scheme where a consumer gives consideration for the opportunity to receive compensation that is derived primarily from the introduction of other consumers into the scheme rather than from the sale or consumption of products.

Claiming that the trader is about to cease trading or move premises when he is not.

Claiming that products are able to facilitate winning in games of chance.

Falsely claiming that a product is able to cure illnesses, dysfunction or malformations.

Passing on materially inaccurate information on market conditions or on the possibility of finding the product with the intention of inducing the consumer to acquire the product at conditions less favourable than normal market conditions.

Claiming in a commercial practice to offer a competition or prize promotion without awarding the prizes described or a reasonable equivalent.

Describing a product as 'gratis', 'free', 'without charge' or similar if the consumer has to pay anything other than the unavoidable cost of responding to the commercial practice and collecting or paying for delivery of the item.

Including in marketing material an invoice or similar document seeking payment which gives the consumer the impression that he has already ordered the marketed product when he has not.

Falsely claiming or creating the impression that the trader is not acting for purposes relating to his trade, business, craft or profession, or falsely representing oneself as a consumer.

Creating the false impression that after-sales service in relation to a product is available in a European Economic Area State other than the one in which the product is sold.

Creating the impression that the consumer cannot leave the premises until a contract is formed.

Conducting personal visits to the consumer's home ignoring the consumer's request to leave or not to return except in circumstances and to the extent justified to enforce a contractual obligation.

Making persistent and unwanted solicitations by telephone, fax, e-mail or other remote media except in circumstances and to the extent justified to enforce a contractual obligation.

Requiring a consumer who wishes to claim on an insurance policy to produce documents which could not reasonably be considered relevant as to whether the claim was valid, or failing systematically to respond to pertinent correspondence, in order to dissuade a consumer from exercising his contractual rights.

Including in an advertisement a direct exhortation to children to buy advertised products or persuade their parents or other adults to buy advertised products for them.

Demanding immediate or deferred payment for or the return or safekeeping of products supplied by the trader, but not solicited by the consumer, except where the product is a substitute supplied in accordance with regulation 19(7) of the consumer Protection (Distance Selling) Regulations 2000 (inertia selling).

Explicitly informing a consumer that if he does not buy the product or service, the trader's job or livelihood will be in jeopardy.

Creating the false impression that the consumer has already won, will win, or will on doing a particular act win, a prize or other equivalent benefit, when in fact either:
(a) there is no prize or other equivalent benefit, or
(b) taking any action in relation to claiming the prize or other equivalent benefit is subject to the consumer paying money or incurring a cost.
It's also illegal for a company to do something misleading, withhold information to try to mislead you or act aggressively towards you (for example, harassment or even physical force) so that you make a different decision to the one you would have otherwise made.
As an example, companies are not allowed to quote the wrong price. Though if it's a mistake, the company does not have to sell it to you dirt-cheap (of course, there's no harm asking). Price errors must be deliberate and systematic to be a crime.
Your right to redress
Since October 2014 if you buy something from a business that used an unfair or misleading practice you have even stronger rights. As well as the criminal action the authorities can take, you can also take civil action in a county court.
If you act within 90 days and can return the goods, delete the digital content or end the service, in most cases you can ask for a full refund. After that time you can get a discount.
For items worth less than £5,000 the discount works as follows: you get 25% for minor issues, 50% for a significant issue, 75% for something that's serious and 100% for very serious cases. You can ask for whichever discount you think applies but it may be down to your individual negotiation skills to get the trader to agree.
For items worth over £5,000 the discount is based on the difference between what you paid and what the item is worth. In all cases, if you've suffered distress and inconvenience as a result of the problem you can ask for extra compensation.
Unsafe goods and food
All products and food for consumers must be safe. There are several laws to protect our tums from hazardous grub or exploding electrical goods, but the big one's the Consumer Protection Act. To see which products manufacturers sweep off the shelves, check on the Trading Standards Institute website for recalls.
If you suspect any food is harmful, eg, you have a nasty bout of food poisoning after visiting an eatery, tell the environmental health office in your local council. If it finds the food is unsafe following an investigation, it may help you make a civil claim.
For unsafe goods - for example, if an exploding cooker wrecks your house - you can sue anyone involved with the product such as the seller, manufacturer or importer. This can be complicated, so it's best to contact the Citizens Advice consumer service to discuss your case.
Where to get help – full who's who
If you've no luck sorting the problem yourself, it's time to bring in the heavies. A raft of organisations work to protect consumers. A few industries have a regulator, some have an ombudsman, others have watchdogs. Here's a quick guide to who's who how they can assist.
Free one on one help
Free individual help with any consumer rights question is available from...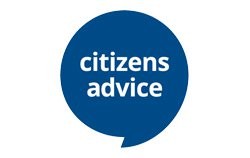 Citizens Advice consumer service
The main source of help for individual consumer issues is Citizens Advice on 03454 04 05 06. You can also fill in an online form and get an emailed reply or search for your nearest local bureau to get face to face advice.
An adviser will give you specific info for your case on how to complain, but may not be able to intervene on your behalf.
Link: Citizens Advice
Outside the UK?
If you have a problem with a trader elsewhere in the EU, the European Consumer Centre (01268 886 690) may be able to help.
Link: European Consumer Centre
Home or car insurance legal cover

If you opted for legal cover as part of your home or car insurance policy, check whether it includes free advice for consumer issues. It's worth checking if your insurer has it (to compare, see the Cheap Car Insurance and Cheap Home Insurance guides).

Employer, trade union or healthcare assistance

Many big employers provide free 24-hour telephone helplines for staff, giving legal advice, amongst other help. Ask your HR department if your organisation has one. Often unions (including Unison and Unite) offer legal advice, while healthcare cashplans usually include a similar perk.

Trade associations

There are hundreds of trade associations for specific industries (eg, Abta for travel agents) where members agree to stick to a code of practice.

If a company is a member of a trade association (you'll usually be able to tell this from looking on its website), it'll usually try to help resolve your complaint.

The Trade Association Forum has a searchable list of most of the associations. The British and Irish Ombudsmen Association may also have info that can help you.
Ombudsmen
Ombudsmen, and organisations with similar remits, help with individual complaints, though you must try to sort it by yourself with the company first. See the full list
Watchdogs
Watchdogs do not usually have the power to force action on a company or industry or solve individual complaints. Yet they do encourage consumers to submit complaints, so they can spot areas that may need further investigation.
Competition and Markets Authority (CMA)

The CMA investigates mergers, markets and makes other enquiries when it appears that competition is not working well in a particular market.

Advertising Standards Authority (ASA)

The ASA investigates complaints about misleading, harmful or offensive adverts, direct marketing or sales promotions. It has an online complaints system.

Food Standards Agency (FSA)

The FSA is a Government department set up to oversee food standards law.

Link: Food Standards Agency
Regulators
Regulators have the power to force companies to follow the law, but they don't usually help with individual cases.
Financial Conduct Authority (FCA)

The FCA regulates most financial service companies including banks, credit providers, insurance companies and financial advisors. It sets the standards they must meet and can take action against firms if they fail to meet the required standards.

Trading Standards

Each individual council runs a trading standards department for its residents. Each region has slightly different processes and priorities, but they all enforce criminal legislation and some may be able to help with individual cases for people who are vulnerable.

Office of Gas and Electricity Markets (Ofgem)

Ofgem is the regulator for Britain's gas and electricity industries. It aims to promote competition between the big energy companies and provide choice and value for customers.

Link: Ofgem

Office of Water Services (Ofwat)

Ofwat is the regulator of water and sewerage in England and Wales.

Link: Ofwat

Office of Communications (Ofcom)

Ofcom regulates the UK communications industries (television, radio, telecommunications, postal services and wireless communications).

Link: Ofcom

Office of Rail and Road (Orr)

Orr regulates the railways provided by Network Rail in Britain. It has a 'Customer Correspondence Team' that may be able to help with complaints.

Civil Aviation Authority (CAA)

The CAA is the UK's aviation regulator and covers airline safety and ensuring civil aviation standards are met. It also has a consumer advice line, 020 7453 6888, to help with complaints to airlines or airports.

Link: Civil Aviation Authority

Phonepayplus

Phonepayplus is the regulator for premium-rate telecommunications services charged to users' phone bills or pre-pay accounts. Here we're talking competitions, TV voting, helplines, adult entertainment, downloads, new alerts or interactive games.

Link: Phonepayplus
Have your say in our forum!