Transfer Your Cash ISAs
Get 1.5% easy access, or 2.3% fixed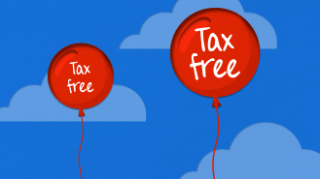 An ISA is just a savings account that's permanently tax-free. You can save up to £20,000 this tax year in an ISA... but you can also boost rates on old ISA cash.
Many old ISAs will be paying rates as low as 0.1%. If you've got one, you can transfer to a different ISA provider to get up to 10 times more interest.
Get Our Free Money Tips Email!
For all the latest deals, guides and loopholes - join the 12m who get it. Don't miss out
Cash ISA transfer need-to-knows
Everyone in the UK who's 16 or over gets an ISA allowance at the start of each tax year. For 2019/20 it's £20,000 – if you put money in it then it isn't eligible to be taxed, and this stays the same year after year.

It really isn't any more complex than that. Just like normal savings, cash ISAs come in different flavours – there's easy access (where you can withdraw money whenever you want), fixed rate (where you get a guaranteed rate, but are supposed to lock cash in for a set time) and a variety of other types.

Quick questions

According to HM Revenue & Customs rules, you can only pay into one cash ISA per tax year. But you can have several old ones with several different providers, or you can have a cash ISA, a stocks and shares ISA, a Lifetime ISA and an innovative finance ISA at the same time.

So if you opened a cash ISA with Barclays two years ago, you don't need to stick with it for this year's cash ISA – you can choose whichever the top payer is.

Loophole to open more than one per tax year: A few providers allow you to open and pay in to more than one cash ISA with them in the same tax year under these rules:

The ISAs must be with the same provider.


You must stick to the overall cash ISA limit when totting up your combined balance between them.

Yes, it works the same as normal savings. So provided your money is in a UK-regulated bank or building society account, it's protected under the Financial Services Compensation Scheme (FSCS). Its golden rule counts for cash ISAs too...

The first £85,000 per person, per financial institution is guaranteed.

While that sounds simple, the exact rules are more complex – not every bank in the UK is UK-regulated and there are complex rules involving how different banks are registered and what counts as a financial institution. For full info about the rules, see the detailed Are Your Savings Safe? guide.


How to maximise safety

If you've more than £85,000 of savings (including cash ISAs and others) in one bank then, in the unlikely event it went bust, only the first £85,000 is fully guaranteed. So for total peace of mind, don't put more than this in any one institution. Spread it around instead.

Our preferred option is to report the top rates regardless, but to let you know if it's not covered by the UK protection. Triodos Bank is an example of this (it's based in the Netherlands).

On 6 April 2016 the new personal savings allowance (PSA) launched. It means all savings are now automatically paid tax-free. Basic 20% rate taxpayers can earn up to £1,000 interest a year without needing to pay tax on it, higher 40% rate taxpayers £500 (top 45% taxpayers will always pay tax on savings)

For most people that will be enough to make all their savings tax-free, and therefore the question is simply "what pays the highest rate?"

The answer to that isn't cash ISAs. So for most people with under around £20,000 of total savings, cash ISAs won't be a winner as they're e easily beaten for most people by both top bank account savings, where you get a high rate as part of your current account, and top easy-access savings accounts.

So when is a cash ISA worth it?

The most important thing to note is that cash ISA interest doesn't count towards your PSA, so you can earn it tax-free, and still have your full £1,000 (or £500) PSA allowance. Therefore for top-rate taxpayers or bigger savers who've used up the PSA, there are big tax advantages of saving in a cash ISA.

- Basic-rate taxpayers over the PSA limit. For every £100 interest you earn in normal savings you only get £80, whereas in an ISA you get the whole £100. Therefore the normal savings rate would have to be 25% higher for it to beat a cash ISA.

- Higher-rate taxpayers over the PSA limit. For every £100 interest you earn in normal savings you only get £60, whereas in an ISA you get the whole £100. Therefore the normal savings rate would have to be 66% higher for it to beat a cash ISA.

- Top-rate taxpayers. For every £100 interest you earn in normal savings you only get £55, whereas in an ISA you get the whole £100. Therefore the normal savings rate would have to be 82% higher for it to beat a cash ISA.


So cash ISAs can be winners even with lower rates. Also it's worth remembering that while £1,000-a-year interest seems a lot now with our current pitiful interest rates, if interest rates rise then more people will need to pay tax. So saving into an ISA now could protect you from future tax.

If you've decided to stick with your cash ISAs, you can often get a better rate in a different account – if so, it's a good idea to do an ISA transfer.

Chasing top rates isn't the only reason to transfer. You might be transferring from an account that restricts when you can pay in, or one that limits your access to your cash.

You might even be transferring a stocks and shares ISA into a cash ISA or innovative finance ISA, or vice versa.

There are many reasons to transfer an ISA into a new account, but what they all have in common is that the ISA you're currently saved in is no longer the right fit for you.

Quick question

You may be charged a penalty by your current provider for transferring out. This is not common these days (except on fixed ISAs if you leave during the term), but always check, especially if your accounts are quite old.

A small penalty like 30 days' lost interest isn't such a big issue, but a higher fee effectively locks you in, as the gain from switching is gazumped by the transfer charge. If your ISA has a penalty for leaving, work out whether you'll be better off by switching to the better interest rate.

Transferring an old ISA is a technical process, it's not just like switching a normal savings account. Yet as long as you abide by the golden ISA transfers rule, it should go smoothly.

If you want to transfer, never, ever, ever, withdraw money from a cash ISA!
You'll immediately lose all the lasting tax benefits.

Instead, speak to the new provider and fill out an ISA transfer form. Your new company should then sort it all out, including moving the money over for you, keeping your ISA cash permanently tax-free.

The banks have agreed to a guideline of 15 working days for the transfer to take place, so you should begin to receive interest within this time. If it goes much over 15 working days, it's worth complaining to the ISA provider to see if they can then speed it up, or at least compensate you if the delay means that you lose a decent chunk of interest.

Some cash ISAs are flexible meaning you can replace cash withdrawn from them in the same tax year without it using up your year's ISA limit – and this works for previous years' cash too.


In practice, this means that if you had £1,000 in a flexible cash ISA you could withdraw £500 and replenish it later in the tax year without affecting your ISA limit.

If an ISA's non-flexible, any withdrawals do count towards your annual ISA limit. A £500 withdrawal from a non-flexible ISA would reduce your annual ISA limit even if you later deposit £500 back into the account.

However, it is up to different ISA providers to decide whether their accounts are flexible. We note in our best buys below whether or not the ISAs are flexible.

For full info on the new flexibility, see Flexible ISAs.

Cash in an ISA stays tax-free as long as it's in there. The aim's to protect more of your money which is why we nag you about using the full ISA allowance if you can.

If you miss a year now, you might regret it five years later. If you've big savings, you can gradually protect more and more of your cash. Those who started saving when ISAs were first introduced in 1999 could now be sitting on a good tax-free lump sum.
Get Our Free Money Tips Email!
For all the latest deals, guides and loopholes - join the 12m who get it. Don't miss out
Best buys: The UK's best ISAs accepting transfers
Not all cash ISAs accept transfers in, especially the top paying ones. Their high rates are intended to grab headlines and new customers, but cost the banks as little as possible. Yet at the moment, many of the best ISAs do allow transfers in, which is great news!
As cash ISAs are generally 'variable rate', meaning they move both with the Bank of England base rate and for providers' own competitive reasons, always check every six months or so that your rate is still competitive. If not, transfer to a better payer. For alternatives to monitoring interest rates, read the Fixed Rate ISAs section.
It's also worth checking how quickly you'd be able to access your money. We list the top transfer-accepting ISAs, but some of these accounts may have withdrawal restrictions or penalties. If you might need it, make sure the account you pick allows you to easily access your money.
Unless stated, all the accounts have full protection under the £85,000 per person, per institution rules. Though do check how institutions are linked and other notes in the Safe Savings guide.
Top easy-access ISAs
If you want to be able to withdraw cash regularly, easy-access ISAs let you do just that...
Best buys: Linked accounts
Some banks reserve top rates for their own customers. So, these aren't open to all. However, if you find an ISA deal that's really, really good, they're often open to switchers. See Best Bank Accounts to find how these banks' accounts rate.
There currently aren't any top-rate linked account ISAs that beat the best buys above. But we'll update here as soon as there are.
Check your local building society
On occasion a few small building societies may beat these with special deals for people in their locality, or for existing customers, so it's worth checking yours. All these rates are variable, meaning providers can change the interest whenever they like. Therefore always monitor what yours pays and transfer again if it drops. For more options and alternatives, read the Top Cash ISAs guide.
Get Our Free Money Tips Email!
For all the latest deals, guides and loopholes - join the 12m who get it. Don't miss out
Best buys: Fixed-rate ISAs allowing access
If you're willing to lock your cash away, some fixed-rate ISAs offer slightly better rates than the easy-access variable accounts. This is because with fixed-rate providers, you get surety that you won't want your cash back until a set time, allowing them to plan their lending strategies better. But remember...
By law, cash ISA providers MUST allow you access to your money, whenever you want it, though most will levy heavy penalties to do so.
While your money is supposedly locked away for one to five years, providers are forced to permit withdrawals, usually with an interest penalty of up to 365 days. However, they may not allow transfers to other ISA providers, meaning you'd have to lose the tax benefits to get at the cash.
The fixed rate accounts below mostly have a hefty penalty if you withdraw/close the account early. So only look at these options if you definitely want to fix for the entire term of the account.
The best one-year fixed rate ISAs
PRODUCT

RATE
(AER)

MIN DEPOSIT

HOW TO OPEN

INTEREST PAID

WITHDRAWAL PENALTY

FSCS PROTECTION
Charter Savings Bank
1.62%
£5,000
Online
Annually or monthly
150 days' interest
Full
The best two-year fixed rate ISAs
PRODUCT

RATE
(AER)

MIN DEPOSIT

HOW TO OPEN

INTEREST PAID

WITHDRAWAL PENALTY

FSCS PROTECTION
The AA*
1.8%
£500
Online
Annually
180 days' interest
Shared

The AA shares its £85,000 savings

safety

protection with Post Office and Bank of Ireland UK.
PRODUCT

RATE
(AER)

MIN DEPOSIT

HOW TO OPEN

INTEREST PAID

WITHDRAWAL PENALTY

FSCS PROTECTION
Aldermore*
1.9%
£1,000
Online
Annually or monthly
180 days' interest
Full
The best five-year fixed rate ISAs
PRODUCT

RATE
(AER)

MIN DEPOSIT

HOW TO OPEN

INTEREST PAID

WITHDRAWAL PENALTY

FSCS PROTECTION
Newcastle BS
2.1%
£500
Online/ branch
Annually or monthly
365 days' interest
Full
This will vary depending on which ISA you open, but you will typically only be able to make one deposit into the account. This will usually be for the current year's ISA subscription.

If you're transferring old ISAs into a fixed-rate account, then this is allowed separately – it's not counted towards your 'single' deposit.

However, some ISAs will allow you to pay in a number or deposits for a limited time; often it's while the account remains open to new customers, though that could be a day or a month, so it's always best to have your cash ready to deposit when you open the account.

If you don't think you will have all the cash you want to deposit available, then check the terms and conditions of the account and pick one that gives you some time to get all your money in.
How to compare local, branch-based accounts
Fixed-rate deals can change regularly. We update this guide whenever there's a change, so you'll always see the top ISA accounts accepting transfers here that are available nationwide.
However, we are limited in that we're a national website, so we can't always feature branch-based accounts, for example, from smaller building societies which may have decent rates but aren't available for everyone to apply.
For a full list of fixed-rate ISAs, the Moneyfacts website usually features all ISA accounts on the market. Though remember, it's just a simple list of top rates, so ensure you check for the possible pitfalls noted in this guide.
Do you want to invest for bigger rewards (though you could lose out)?
If you want to up the risk, and potential reward or loss, on your cash ISA money, it's possible to transfer your cash ISA into a stocks & shares ISA. The new ISA rules means you can transfer it the other way round too. Read the full ISA Guide to see what you can transfer, and when.
Get Our Free Money Tips Email!
For all the latest deals, guides and loopholes - join the 12m who get it. Don't miss out
Want to complain about your savings provider?
If your savings provider has given you the incorrect interest rate, or you haven't received your interest at all, then you don't have to suffer in silence. It's always worth trying to call your provider first to see if it can help, but if not...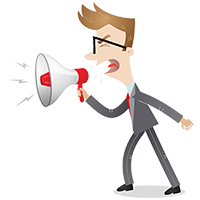 Resolver Info Box
This tool helps you draft your complaint and manage it too. It's totally free, and offered by a firm called Resolver, which we like so much we work with it to help people get complaints justice.
ISA transfer Q&A
Cash ISA transfers are often an area of confusion. To help clear up fact from fiction, we've put together a quick Q&A to answer your queries.
Yes, you can – and vice versa.

You can transfer your money to a cash ISA from a stocks and shares ISA and back again as many times as you like, giving you more flexibility in managing your tax-free savings. This is also the case for innovative finance ISAs, providing it allows you access to your cash – the higher rates are for longer fixed terms.

Check that your intended provider accepts transfers – some don't. And also watch out for fees on stocks and shares ISAs and innovative finance ISAs. You may be charged to set up the ISA or to leave it, so multiple transfers may lose you money.

For full information on transferring between different types of ISAs, see the Full ISA guide.

Yes. You're not opening a new ISA, you're simply moving your old ISA to a new provider. You can do this separately from opening a new account – providing you don't put money in it.

Imagine each ISA year's allowance is labelled 2018/19, 2019/20 etc. Once that year is finished you can't add any extra money to that year's ISA (except interest), yet any ISA that accepts transfers in will happily take everything labelled as an old tax year, and not count it as the current year's allowance.

When going through the application process for a ISA that accepts transfers of previous years' money, you'll be asked whether you want to move money in from old ISAs. Tell it you do, then provide the old account's details when asked.

Make sure you don't deposit any new money alongside it, unless you want to (it'll ask about this in the application too), as that'll mean you are paying money towards this year's cash ISA too.

Consolidating all your old ISAs into one is allowed, and often a good way of upping the rate on your whole wodge of ISA cash, as this is because providers regularly slice rates on the money you saved in previous years.

To do this, you just tell the new provider you want to transfer in from multiple old ISAs. The main thing to watch here is that it doesn't push your combined savings with one financial institution over £85,000, as then you'd no longer be within the UK's savings safety limit (read Are Your Savings Safe?).

Again, yes, provided the account accepts transfers. So, if a cash ISA had a minimum allowed balance of £10,000, say, this could be made up of £5,000 transferred from previous years' ISAs and £5,000 of new money for the current tax year.

This is often the set-up with the least hassle, especially if you have lots of money saved in ISAs from previous years.

However, rates on ISAs that only accept new money (ones which don't take transfers) often exceed those that do take transfers, because the provider only has to pay the higher interest on a maximum of £20,000 of cash in the first year before the rate drops.

So to maximise the savings rates you're earning, check the Top Cash ISAs guide too.
Join the MSE Forum Discussion