What is a flexible cash ISA?
How it works and whether you need one
You may have noticed when looking for an ISA that some banks offer 'flexible' ISAs, and others don't. This short guide – a spin off from our main cash ISA guide – explains what a 'flexible' cash ISA is and whether it's right for you.
For all the latest deals, guides and loopholes simply sign up today – it's spam-free!
What makes an ISA flexible?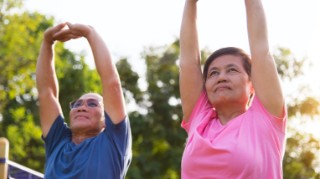 All cash ISAs allow you to save up to £20,000 in them per tax year (April 6 to April 5 the following year), with all the interest you receive on that money exempt from tax. So deposit £20,000 on April 6 and you won't be able to add any more in that tax year.
However, if you later decide to withdraw some of that £20,000, a flexible ISA will let you replace the amount(s) you withdraw in the same tax year, a non-flexible ISA won't as every deposit counts as using up your allowance.
For example, if you pay £1,000 into a non-flexible ISA and then withdraw £900. Your balance may be £100, but your ISA allowance has still been deducted by £1,000 – so you can save a further £19,000 until the limits reset. However do the same in a flexible ISA and you'd be able to save a further £19,900.
It is essentially a feature that prevents savers from being penalised if they need to access their savings.

You must replace the money in the same ISA
The key rule is you must replace the money in the same ISA account you took it out from, though you are allowed to withdraw from a flexible cash ISA and replace it in a flexible stocks and shares ISA or flexible innovate finance ISA.
Do I need a flexible ISA?
This is a personal call, but if you know you're likely to save the full (or close to) £20,000 allowance and/or will be withdrawing frequently throughout the tax year then it could be worth looking for a provider and account that offers this.
However, if you know that you won't need to access your savings or that you're unlikely to get anywhere near the savings allowance, then you don't need to worry so much.
Which providers offer flexible ISAs?
Banks and Building Societies don't have to provide flexible ISAs, it's up to them. Just like they don't have to let you transfer existing ISAs.
We list below which providers DO and DO NOT offer flexible ISAs, though see our Top cash ISA guide for the best flexible ISA rates (we have a dedicated column in the easy-access table).
Providers that do offer flexible ISAs:
Aldermore, Bank of Scotland (variable ISAs only), Barclays, Clydesdale Bank/Yorkshire Bank (Flexi Cash ISA only), Coventry Building Society (Easy-access ISA only), Ford Money, Halifax (ISA Variable Saver only), Lloyds, Metro Bank (Instant Access Cash ISA only), Nationwide, Newcastle BS, Paragon Bank, Principality BS (variable ISAs only), Skipton BS, Tesco (Instant Access Cash ISA only), TSB and Virgin Money (easy-access ISAs only).
Provides that do NOT offer flexible ISAs:
Britannia, Charter Savings Bank, Co-op bank, First Direct, HSBC, Kent Reliance, Leeds BS, NatWest, NS&I, Post Office, RBS, Sainsbury's Bank, Santander and Shawbrook Bank.
For all the latest deals, guides and loopholes simply sign up today – it's spam-free!
Play the system to max interest and keep ISA benefits
Taking this to its extreme, there's a nifty trick you could use to keep your money tax-free forever in an ISA while getting a higher interest rate for most of the year.
Let's say you have £50,000 in flexible ISAs, but other savings accounts pay higher interest that you want to take advantage of, and you don't want to lose your ability to keep £50,000 tax-free year after year as you can in a cash ISA (see Is the cash ISA worth it?). Plus remember the personal savings allowance means you can earn up to £1,000 in interest in non-ISA savings accounts each financial year tax-free.
Here's how:
At the start of the new tax year – so from 6 April – withdraw the ISA cash.
Put it in (several) high interest accounts (see our Top savings guide for the best deals).
Before 5 April the following year just put it back in the ISA to keep your tax protection.

Repeat the process again and again.

This means your money would be earning more interest for most of the year, whilst still keeping the long-term benefits of an ISA.
Have your say in our forum!