If you click a link with an * to go through to a provider, we may get paid. This usually only happens if you get a product from it. This is what funds our team of journalists, and keeps us free to use. Yet there are two crucial things you need to know about this.
This never impacts our editorial recommendations – if it's in, it's in there because we independently rate it best.
You'll always get as good a deal (or better) than if you went direct.
For a more detailed explanation see How MSE is financed.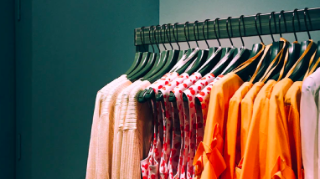 Top designer clothes rental sites
Rent posh clothes for a fraction of the retail price or earn cash offering up your own wardrobe
Whether a fancy frock for the races or some killer heels for a wedding, it's possible to hire designer togs at a fraction of the retail price via fashion rental sites. Plus, if you're looking to rent out your own clobber, they're a handy way to make extra cash.

So we've split this guide into two – the first section is if you want to rent clothes and the second section is if you want to rent out your clothes. Some say the beauty of these sites is they mean fewer items worn once and sent to landfill, though others say there is an environmental cost to delivery and dry cleaning, so you'll need to weigh up if it's right for you.
This is a brand new guide... so if you've any suggestions for how we can improve it, or have feedback on the sites we've included, let us know in the Rent your clothes forum thread.

How to rent designer fashion items
Clothing rental sites let you hire designer garments – typically for one day to a week – from their own stock or people's private wardrobes for much less than the retail price – in some cases up to 95% less.
It's simple: you sign up, peruse the clothes and then book – the company or owner posts it out to you, and you post it back when you're done.
Designers we've spotted include Jimmy Choo, Chanel, Gucci, Ted Baker & more
Below are some examples (rental prices include fees):
Jimmy Choo heels £16.50 for one day's rental (retail price £345)
Erdem coat £11.50 for one day (retail £300)
Chanel blazer £154 for three days (retail £3,500)
Gucci men's shoes £30 for three days (retail £450)
Ted Baker dress £29 for four days (retail £180)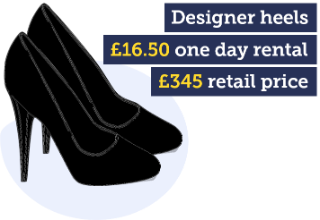 If you're only going to wear something once or twice, then renting is an affordable solution, though of course if you own something you could eventually recoup a little by selling it on.
Eight renting others' clothes need-to-knows
You can jump straight into our
top-pick rental sites
, but if you want to know more, here are some useful need-to-knows:
Top sites you can rent clothes from
Here are our three top-pick fashion rental sites/apps to try. Sometimes rival sites have the identical pieces at different prices, so it's worth checking more than one.

Where we give examples, we always use the minimum hire length available (eg, one day, four days etc) and include fees such as cleaning and delivery. You may need to pay return postage on top with some sites – we've noted which ones below.
By Rotation – has the biggest selection and cheap prices, but shorter rental periods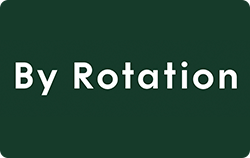 This is an app for Android and iPhone where you rent directly from owners. It has a huge 10,000 garments, such as Staud, Rouje, Faithfull the Brand and Zimmerman, as well as luxe brands such as Stella McCartney, Dior and Dolce & Gabbana.

Some rental periods start from just one day, which can cut the cost. As items are from people's personal wardrobes, sizing can be random, and we found it caters more towards smaller sizes.

Quick stats
Prices start from: £6 dresses, £7 tops and £8 bags
Who pays return postage: The renter, so it can add a bit extra
Sizes: 4-26
If it doesn't fit: Sadly, you can only get a refund if the item was misrepresented
Rental periods: From one day (up to the owner)
Late fees: No set fee – it's up to the owner
Examples: Jimmy Choo heels £16.50 (retail price £345); Sezane tie-back dress (£180 normally to buy) for £18.50 – both for one day.
Hurr – good selection, offers refunds if an item doesn't fit but is slightly pricier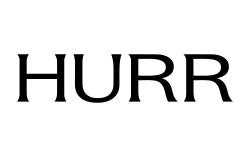 Hurr has a huge selection of over 7,000 pieces, specialising in contemporary names such as Rixo, Reformation, Ganni, Rotate and The Vampire's Wife. It features a range of plus-size brands, including Anna Scholz and WRAY.

You borrow from private owners' wardrobes, but there's also an option to rent from brands' own stock, including Selfridges and Nanushka.


Quick stats
Prices start from: £15 dresses, £17 tops and £15 bags
Who pays return postage: The renter, so it can add a bit extra
Sizes: 4-32

If it doesn't fit: It has a 'fit guarantee' where you get a refund if you notify it within 24 hours of the rental start (excludes postage and cleaning fees)
Rental periods: Four, eight, 10 or 20 days
Late fees: £25/day
Examples: Rotate snake-print dress £28 (retail price £162); Ted Baker dress £29 (retail price £180) – both for four days.
Front Row – not as MoneySaving but good if you want the highest-end designers, eg, Chanel/Gucci for a special occasion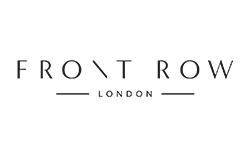 Renting a Chanel blazer for £154 for three days isn't MoneySaving, but it certainly still works out cheaper than forking out £3,500 to buy it. If the real high-end fashion is what you're after for a special occasion, then this is a site to consider.

Front Row offers a selection of 1,500 high-fashion garments from the likes of Fendi, Chanel, Gucci, Armani and Mui Mui. Pieces are from private owners, but Front Row manages the process, including cleaning and delivery.


Quick stats
Prices start from: £38 dresses, £35 tops and £45 bags
Who pays return postage: The company
Sizes: 6-12
If it doesn't fit: Email within four hours of receipt and it will refund the rental fee (excludes accessories and handbags).
Rental periods: Three or five days

Late fees: £40/day
Examples: Sleeper midi dress £42 (retail price £225); Fendi ski goggles £21 (retail price £250) – both for three days.
Those are our top picks but there are other sites you may want to give a go: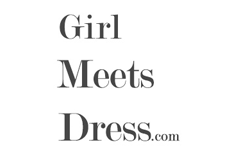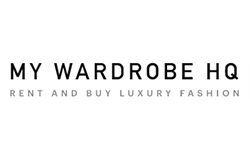 My Wardrobe HQ features 500 designers including Stella McCartney, Gucci, Prada, Anya Hindmarch, Chanel, Mulberry, Givenchy and Rixo. It has a kids' rental section, although the idea of being liable for damage makes us a tad nervous. See My Wardrobe HQ quick stats.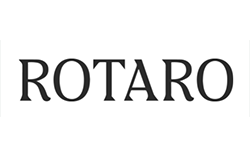 Rotaro has 2,000 items available to rent from contemporary designers such as Shrimps, Ghost, Reformation, Stine Goya and Cecilie Bahnsen. Items are from the site's own inventory, so are available in more sizes than some other sites. See Rotaro quick stats.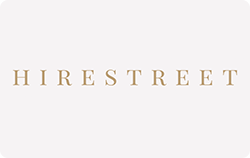 Hirestreet is less about designer names, which can give more affordable options and keep the rental cost low, though of course the retail price will be much lower too. It has 5,000 outfits from brands such as Topshop, Asos, Ghost, Whistles and Zara. Here, you're borrowing from the company rather than people's wardrobes, so more sizes are available. See Hirestreet quick stats.
Which fashion rental sites do you rate? If you think we're missing any, or have feedback on the ones we've included, share your thoughts in the Rent your clothes forum thread.

For all the latest guides, deals and loopholes simply sign up today – it's spam-free!
Earn cash by lending your own clothes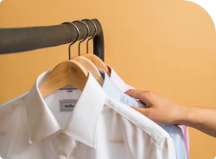 Of course, this works in reverse so as well as renting, these sites are a brilliant way to offer up your own clothes. Depending on what brands you have, you could net £100s a month for togs that are just languishing on the rails.

Here's MSE Jenny's story for inspiration…

I joined Hurr and By Rotation recently, stuck a couple of frocks up and was surprised by the number of requests. I only buy clothes second-hand, so find it only takes one or two rentals to pay for the dress. For example, I bought a pink polka-dot Rixo dress for £40 lightly used on eBay and rented it out at £42 for four nights.

It's really fun too and there's a real community feel. One renter sent me a lovely pic of her wearing one of the dresses at Ascot.
Six need-to-knows to get the fashion rental cash rolling in
Listing is free, but you pay a fee when someone rents your item. Before we get into the top sites, here are some quick tips:
Before you start counting the dosh, there's a possibility some of it may belong to the taxman
For most people this won't be the case, especially if you're just doing it as a bit of extra cash. But get serious with it, or already have income from self-employment, and you might need to pay tax.
The trading allowance means you don't have to report the first £1,000 you earn from self-employment or selling goods/services 'for profit'. However if you earn more than a grand from renting out clothes, or have income over £1,000 from this and other self-employment, you'll need to declare it to HMRC, regardless of whether you're self-employed or PAYE.
HMRC told us everyone must do this by registering for Self Assessment, if not already registered, and filling in a tax return. If PAYE, it says it can collect your tax bill through a change to your tax code, providing you meet specific criteria.
Top sites to rent out your clothes
You'll see fewer sites here than above as not all allow private owners to use their platform. Our top ones that do are Hurr and By Rotation as they offer the best fees. They're much of a muchness in terms of this, so it's worth listing on both, as it can help you net more rentals by maximising exposure. Just check your calendar before accepting a rental so you don't double book.

Hurr – charges 15% of rental price, can list items with retail value of £120-£2,500 & less than two years old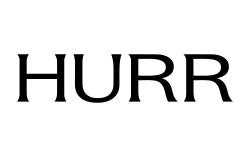 Its easy to use and you have control over which rental requests you accept.

If short on time, Hurr Concierge can manage the whole thing. You send images via Whatsapp, it lists items for you and deals with posting and dry cleaning.


What it accepts:

Hurr says you can list items with a retail value between £120 and below £2,500. They have to be in excellent condition and less than two years old (unless it's vintage).

When you get paid:

Into your bank account 6-7 days after the rental period finishes.
How to list: Set up a profile and select 'list an item'. Add a few details, eg, brand and colour, then upload at least one photo. You decide pricing and how much to charge for delivery/dry cleaning. Hurr then approves your listing, which can take about a day.
By Rotation – charges 15% of rental price, but won't accept high-street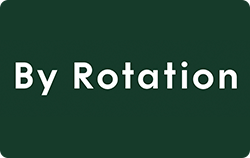 By Rotation's slick app makes listing easy and you have control over which rental requests you accept.

If short on time, it offers a wardrobe management service, where you send it items and it deals with listing, posting and dry cleaning. Of course, you won't be able to wear your items while they're there. See full details.

What it accepts: By Rotation say it accepts mid-to-upmarket fashion, no-high street. Items will usually retail for above £75.
When you get paid: Once the transaction's complete, you're paid into your bank account in 5-7 business days.

How to list:

Select the '+' button and follow the steps to list an item. At least one photo needs to be of someone wearing the dress, so you need to be happy to model (or rope in a friend). You can choose how much to add for postage and dry cleaning.
Finally, there are a couple of other options worth considering, but fees are steep which is why they're not our top picks. With My Wardrobe HQ and Front Row, you post off items to their offices and they deal with the whole process, from listing your items to delivery to dry cleaning.

Fees reflect this: My Wardrobe HQ charges 40% commission and Front Row 35-40%. But if you have a lot of swanky pieces and are short on time, they could be worth looking into.
For all the latest guides, deals and loopholes simply sign up today – it's spam-free!