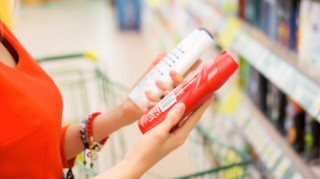 Take the Downshift Challenge to cut grocery costs
Don't believe the hype. Supermarkets say finest – or costliest – is best. But try the Downshift Challenge and you could save 30% a year, without noticing the difference. For a family which spends £100 on their weekly shop, for example, a 30% cut would mean you save a whopping £1,500 over the course of a year.

With many of us eating out less and being at home more at the moment, it inevitably means supermarket shopping costs more, so now's a good time to give our tried and tested Downshift Challenge a go to see how much you can cut your grocery bill.

For all the latest guides, deals and loopholes simply sign up today – it's spam-free!
The best isn't the most costly
Whether it's bacon, biscuits, baked beans or bolognese sauce, if something costs more it's got to be better, right? Wrong. Shops' phrasing and promotional language hypnotises us into thinking the best is the most costly.

While the packaging looks more opulent, look beneath to the actual product you're getting and sometimes you won't be able to tell the difference.
The four main brand levels
Supermarkets separate their products into different categories, using loaded language to give you the choice of how 'luxury' or 'basic' you want to be.
Premium
Named with words like 'finest' or 'luxury' to imply it's a treat.
Branded
Products like McVitie's Jaffa Cakes or Kellogg's cereal.
Own Brand
These tend to be presented in a similar way to manufacturers' brands, but with the supermarket's own take on it.
Value
With names like 'basic' or 'savers', the presentation is deliberately stark to imply it's cut back to the bones.
For all the latest guides, deals and loopholes simply sign up today – it's spam-free!
Take the Downshift Challenge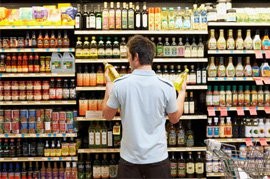 To fight back and save big, try the Downshift Challenge. The theory is simple. Drop one brand level on everything to see if you can tell the difference. If you can't, then stick with the cheaper product.
The next time you shop, swap one of everything to something just one brand level lower. So if you usually buy four cartons of Tesco's own-brand orange juice, this time buy three and one Tesco Everyday Value. If you use Asda Extra Special cheddar, drop to Pilgrim's Choice.

The point of this system isn't to force you to drop down a brand level on everything, but to ensure you're not spending money for no reason. If you can't tell the difference with the lower brand level goods, then why pay more for it?