Buy cheap stolen goods
Grab bargain bikes & bling
Pssst! Wanna buy cheap stolen goods? From bikes to a bit of bling, it's possible to grab goods at a fraction of the normal cost. Not many people know about this trick, so you could nab some real bargains.

In light of the current coronavirus pandemic, some of the information in this guide may no longer be up to date. Please see our Coronavirus finance & bills help and Coronavirus life-in-lockdown help for the latest information. We've left the info below for reference, and hope it will become relevant again in the not-too-distant future.
For all the latest guides, deals and loopholes simply sign up today – it's spam-free!
How to buy cheap stolen goods (and it's absolutely legal)
Don't worry, we know MoneySavers are law-abiding citizens, and we're not about to encourage you to break the law. This is all about snapping up lost property or goods seized from criminals when the police can't find the rightful owners.
Many police forces across the UK sell on loot which they've seized. And because this isn't widely known about – and because the police sell on items they'd otherwise have to store or dispose of – you could bag real bargains. For example, we spotted a kids' bike for 99p (collection only), a classical guitar for £14 (incl delivery) and an Armani watch for £15 (collection only).
There are three main routes the police use to flog this stuff – it's worth checking out all three, but the route for you may depend on what's available near you, as many items have to be collected.
Bumblebee Auctions – an eBay-style site which features stolen goods listed by police forces across England and Wales. You usually have to collect items in person.


Official police eBay stores – some forces have now set up their own eBay shops. You can collect items in person or sometimes have them delivered.


Auction houses – some police forces also sell goods via auction houses, which you have to attend in person.
For all the latest guides, deals and loopholes simply sign up today – it's spam-free!
Bumblebee Auctions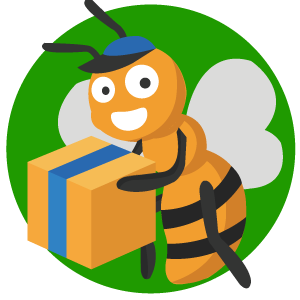 Many police forces in England and Wales use an eBay-style site called Bumblebee Auctions to sell lost property or goods seized from criminals.
Unsurprisingly, the most common categories are things most likely to be nicked – when we last checked, we found bicycles, cameras, jewellery, tools and games consoles.
Crucially, you'll often need to collect whatever you buy, so it's important to factor in which force is selling an item before you bid. You can occasionally pay for delivery though.
How to get started
To sign up, you must first set up an account for the online payment system Nochex, which can take up to three days. When you register a card, Nochex takes a random £2-or-less non-refundable admin charge from the card to check it's yours.
This is in effect a joining fee, so make sure you know there is something you want to buy and it is worthwhile before you sign up. After that, you can register to bid on Bumblebee – you need to use the same email address for both.
Quick questions
Not quite. On eBay, you can sneakily win auctions by swooping in seconds before the deadline. Bumblebee works differently. If someone bids in the last 10 minutes, it automatically extends the auction by 10 minutes, giving others a chance to fight back.

Occasionally, auctions get cancelled when the rightful owner spots their property and claims it back. Of course, you'll get your cash back if you've already paid. If you've tried the site, please feed back on the Police auctions forum thread.

The big downside to Bumblebee Auctions is most items must be collected in person from whichever police station's flogging it.

This may limit your choice as not every force is on the site – police in London, Scotland and Northern Ireland aren't there, for example. But if there's a delivery option, you can get items sent anywhere in the UK for an extra fee, typically £5 to £8.

While MoneySavingExpert.com has featured Bumblebee Auctions for years, there's been mixed feedback in our forum.

If you buy an item and it isn't as described in the listing, you have the right to return it and get your money back. Bumblebee says if you have any issues with the condition of your item, or you haven't received it within 28 working days, you should email service@bumblebeeauctions.co.uk.

See our Consumer Rights guide for full details of your rights when things go wrong.
Have you bought cheap stolen goods from police? Let us know how you got on – plus any police eBay stores or auction houses you've spotted which do this – in the forum.
Official police eBay stores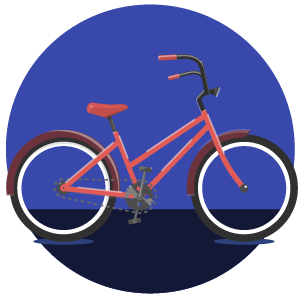 Some police forces have set up their own official eBay shops to sell recovered goods. What's more, smaller items often have a delivery option, so you can still buy from them even if the force is miles from you.
To find an official store, start by checking the website of your police force to see if it sells stolen goods on eBay. If not, look further afield, though make sure what you're buying has a delivery option or you're able to collect it.
We found a number of police forces linking to official eBay shops, including Cheshire Police*, Nottinghamshire Police*, Leicestershire Police* and Sussex Police*.
When we looked, most smaller items (eg, cameras and jewellery) had a delivery option. Larger items such as bikes and televisions were collection-only – often from the police force's headquarters.
Quick questions
When we checked, most items were sold via auction. However, a few had the 'buy it now' option, so it varies.

For full help on how to nab the best 'bay bargain, including sniping tools to help you sneakily win auctions at the last second, see our eBay Buying guide.
Auction houses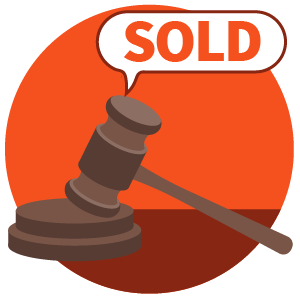 A number of forces use auction houses (which you can visit in person) to sell goods.
You may have to do a bit of detective work to find an auction near you – some police forces give this information on their websites, but not all do. However, if you search online for police auctions in your area (eg, 'police auction Manchester'), you should be able to find if there's an auction house that sells goods on behalf of police.
For example, Greater Manchester Police lists three auction houses on its website: Central Auction Rooms of Rochdale, Charles Taylor Auctioneers & Valuers and Simon Charles Auctioneers & Valuers. It says auctions are held when there are enough items to sell.
Most items sold are similar to those on Bumblebee and eBay, but you're also more likely to find larger items such as cars at auction houses.

Quick questions
To bid, you'll mostly need to go to an auction house on the day and bid in person. However, some auction houses now offer live internet or telephone bidding. You'll have to register to bid with the auction house, whether you're bidding in person or not. You should be able to find out when the next police auction will be held by visiting the auction house's website.

You can often view items in person the day before an auction too – check online for details of viewings, or contact the auction house to ask.

It's important to understand that at auction houses, your final cost will be more than the amount the item closes for after you've bid.

There are two fees that may be applied.

The buyer's premium: This is typically 15-20% of the item's price – you also pay VAT on this premium. So if you successfully bid £30 for an item, and the buyer's premium was 20% (plus VAT), the total payable would be £37.20.


VAT on the hammer price: A few auction houses also add 20% VAT to items' hammer prices. This would push your price up to £43.20.
For all the latest deals, guides and loopholes simply sign up today - it's spam free!
Have your say in our forum!