Visa, Mastercard & Amex Chargeback
Little-known card purchase protection that can get £1,000s back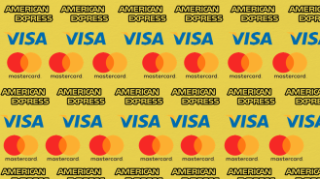 There's valuable hidden protection on Visa, Mastercard and Amex credit cards and most debit and charge cards. It's called 'chargeback' and means if you don't receive the goods you bought, you may be able to get your money back.
However, chargeback isn't a legal protection, and card companies offer it at their own discretion. This full Q&A guide shows you how to maximise protection and includes a free template letter for claiming.
Don't get confused with Section 75 which is a separate cover applying to credit card purchases only.
While every effort's been made to ensure this article's accuracy, it doesn't constitute legal advice tailored to your individual circumstances. If you act on it, you acknowledge that you do so at your own risk. We can't assume responsibility and don't accept liability for any damage or loss which may arise as a result of your reliance upon it.
Get Our Free Money Tips Email!
For all the latest deals, guides and loopholes - join the 12m who get it. Don't miss out
What is chargeback?
Chargeback is a little-known scheme which gives you a chance of getting your money back from your bank if you bought faulty goods, a service wasn't provided, or the company you bought something from went bust and your goods weren't delivered.
Importantly, as your bank asks for money back from the supplier's bank, not the supplier itself, the money should come back even if the retailer has gone bust - though this isn't guaranteed. If a transaction hasn't been completed properly, the onus is on your bank to get the money back for you to get a refund.
It works in a similar way to Section 75, which is a legal protection if you buy something on a credit card making the credit provider jointly liable with the retailer if things go wrong. But while Section 75 only works for credit card purchases over £100, and other credit agreements, chargeback works on all the cards below.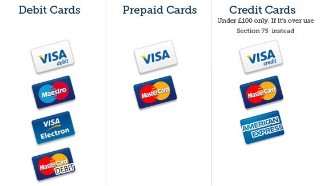 It's important to remember chargeback is part of Visa, Mastercard and Amex's internal rules and NOT a legal requirement (which Section 75 is).
Key differences between chargeback and Section 75:

CHARGEBACK


SECTION 75

Is this the law?

Can you claim for goods long after you've received them?

No, it's more for goods not arriving or being faulty when you get them.

Can you claim at any time?

No. It must be within 120 days of your purchase or payment for service.

Are any purchases covered, regardless of amount?

Yes (other than min £10 for Mastercard)

Only from £100 to £30,000
How much can you claim for?

Only the amount you put on the card.

Full value of the transaction.
Can you appeal to the Financial Ombudsman if unsuccessful?

Get Our Free Money Tips Email!
For all the latest deals, guides and loopholes - join the 12m who get it. Don't miss out
What does chargeback cover and how much can I claim for?
You can use chargeback for any of the following circumstances: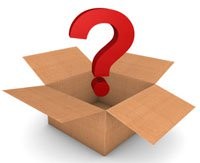 Company goes into administration – the company you purchased from has gone bust.
Quality of item – the goods were not as described or were defective.
Non-delivery – the goods you've paid for were not received as promised and the company refuses to refund you.
Technical issue – expired authorisation or a processing error by the bank.
Clerical error – being charged multiple times or being billed for the incorrect amount.
Fraud – you have been the victim of fraud and did not authorise the purchase.
How much can I claim for?
As a rule, it doesn't matter how much – or how little – you spend on a card or what you spend it on; if you run into a dispute that chargeback can help with, the sum will be covered. There is a £10 minimum spend if you've bought goods with a Mastercard card but no such terms exist with Visa or American Express.
Crucially, this means it also covers you for smaller value purchases on a credit card worth less than £100 – something Section 75 doesn't do. These rules are much more generous than the sums allowed with Section 75, which only protects you if you spend between £100 and £30,000.
If your purchase is between £100 and £30,000 and you've paid on credit card, you'd be better off using Section 75 to claim money back.
What is the chargeback process?
If you've run into a dead end with the firm you purchased from, such as a refusal to refund a double payment or you can't get a reply from it, then you can start the chargeback process.
You can only start a chargeback claim when you've exhausted all other avenues with the retailer.
How long do you have to file a chargeback claim?
The rules set by Visa, Mastercard and American Express only usually give you 120 days to get a claim in – and the clock usually starts ticking from the date of the payment, though it does depend on the type of situation. Here are some examples:
Broken goods

You buy a bicycle and take it for a first spin two weeks later only to discover its brakes are faulty – and the retailer won't help sort it. The deadline starts from the date you bought it.

Failed delivery

A delivery date for your ordered goods isn't met, the item never arrives and complaint calls to the firm go unanswered. The deadline starts with the date of the original missed delivery.

Collapsed company

You book a flight or trip with a firm that then goes bust before you take it. The deadline starts from the date the flight was due to take off or the holiday to start.
To start a claim, call your bank card provider and ask to dispute the transaction. It can then start the procedure of claiming the money back from the supplier's bank.
Some claims CAN be made after 120 days, but the longest cut-off period is 540 days from the date of the initial transaction.
Thanks to your advice we got £890 back from Santander/Visa for repairs to two valuable clocks which were lost when the shop went into liquidation. The 120 days limit had long passed but I read your article saying that the time limit could be extended to 540 days. I tried again and was turned down. I took it to the Financial Ombudsman and they got me the money back.
How long does it take to get a refund?
Unfortunately, there's no specific timeframe when it comes to getting your money back. Once you've applied for chargeback, it's up to your card provider to contact the supplier's bank to process the refund, which could take time.
However, it should not be an open-ended request. If the whole process takes longer than eight weeks, take your case to the Financial Ombudsman. Even though the claim itself should be completed in eight weeks, it may take longer to receive the money in your account.
Chargeback successes...
The collapse of online travel agency Lowcostholidays and airline Monarch hit hundreds of thousands of holidaymakers, with stories emerging of family trips, honeymoons and destination weddings thrown into chaos. However, many were able to get their money back thanks to chargeback. Here are two successes plus another general triumph:
I managed to claim £1,510 back from NatWest when Lowcostholidays went into liquidation. I had paid for the holiday with two different debit cards, and used your debit card chargeback template letter to claim my money back. In the end, it took around five weeks to get my money back. Thank you MoneySavingExpert.
I read your info on chargeback and contacted my bank immediately. I filled out their form online and received a full refund of £500 within 5 days for flights I'd purchased with Monarch Airlines via my debit card.
After being informed a tile company to whom we'd given a huge deposit had gone into liquidation, we have been successful in receiving nearly £2,000 back through our bank using the chargeback scheme. The whole amount was credited to our account within 48 hours.
What to do if your claim is rejected
If you're dissatisfied with how long your bank is taking to deal with your claim or you're unhappy with the outcome, you can raise a complaint with your provider. It then has eight weeks to handle your complaint.
If your claim is rejected all together, ask for a 'letter of deadlock' from your provider. This is essentially a final response, which you can then take to the Financial Ombudsman to make a complaint. This is completely free and well worth doing, there's a simple claim form on its website and details on how it can help in the Financial Rights guide.
You won't need a letter of deadlock provided it's been more than eight weeks since your claim to your provider. In this instance, you can go straight to the Financial Ombudsman without one.
Chargeback vs. Section 75 - which should you use?
Although chargeback is a really useful feature, Section 75 is far stronger when it comes to credit card purchases:
The key difference is that when you complain under Section 75, the credit card company itself is legally – and jointly – liable with a retailer for purchases between £100 and £30,000, so by law you don't even have to try the retailer first.


Section 75 also pays out the full cost even if you'd just put a 1p deposit on your card, and paid the rest in cash. This isn't the case with chargeback where, if you did the same and had to make a claim, you'd only get back the amount you originally put on the card.


With chargeback it's just about the Visa/Mastercard/Amex process, and that's nowhere near as weighty – in effect, it's a customer service promise to get your money back if things go wrong with the goods supplier.


Despite not having any legal clout, it does have benefits over Section 75:
As well as working on any amount on a debit card, and sub-£100 and £30,000+ purchases on a credit card (where Section 75 doesn't), it will cover you when buying via an agent, which Section 75 doesn't always do. This includes third parties like Paypal, but there are rules to making this work.



For Section 75, there must be a direct link between the product paid for and the debt. If there is an intermediary or agent, that link can be broken which invalidates it. For example, if you bought a holiday on your credit card through a travel agent and the holiday firm went bust, you'd likely not be covered. However, if the travel agent went bust, you would be covered.

In general, chargeback can be more effective here as holidaymakers' successes with the collapsed Lowcostholidays travel agent showed.
Get Our Free Money Tips Email!
For all the latest deals, guides and loopholes - join the 12m who get it. Don't miss out
Chargeback and PayPal
In most instances, PayPal is considered a third party. If you've topped up your PayPal account with your debit card and use that credit to pay for a product or service that wasn't provided for any of the reasons above, you won't be covered by chargeback protection.
However, by emptying your PayPal account and using it to make a purchase with your registered debit card, your card will clearly show the exact amount for the purchase. The money will essentially come out of your account straight into the seller's account.
What it boils down to is, the easier it is for your provider to match the amount debited from your account with the purchase (even when using PayPal), the more likely it is you'll receive chargeback.
Remember, chargeback is not a legal requirement and is not guaranteed.
Join the MSE Forum Discussion