Visa, Mastercard & Amex Chargeback
Little-known card purchase protection that can get £1,000s back
Get Our Free Money Tips Email!
For all the latest deals, guides and loopholes - join the 12m who get it. Don't miss out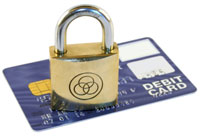 There's valuable hidden protection on Visa, Mastercard and Amex credit cards and most debit and charge cards. It's called 'chargeback' and means if you don't receive the goods you bought, you may be able to get your money back.
This full Q&A guide shows you how to maximise protection and includes a free template letter for claiming. Don't get confused with Section 75 which is separate cover applying to credit card purchases only.
In this guide
While every effort's been made to ensure this article's accuracy, it doesn't constitute legal advice tailored to your individual circumstances. If you act on it, you acknowledge that you do so at your own risk. We can't assume responsibility and don't accept liability for any damage or loss which may arise as a result of your reliance upon it.
Warning! Don't use PayPal to pay on a credit card: You're losing valuable Section 75 rights. Read the full guide.
What is chargeback?
Chargeback is a little known scheme which gives you a chance of getting your money back from your bank if you bought faulty goods, a service wasn't provided, or the company you bought something from went bust and your goods weren't delivered.
It works in a similar way to Section 75, which is a legal protection if you buy something on a credit card making the credit provider jointly liable with the retailer if things go wrong. But while Section 75 only works for credit card purchases over £100, and other credit agreements, chargeback works on all the cards below.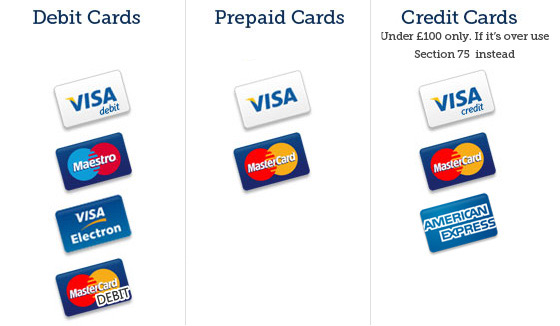 It's important to know this is part of Visa, Mastercard and Amex's internal rules and NOT a legal requirement (which Section 75 is).
Key differences between chargeback and Section 75:
| | Chargeback | Section 75 |
| --- | --- | --- |
| Is this the law? | | |
| Can you claim for goods long after you've received them? | No, it's more for goods not arriving or being faulty when you get them. | |
| Can you claim at any time? | No. It must be within 120 days of your purchase or payment for service. | |
| Are any purchases covered, regardless of amount? | Yes (other than min £10 for Mastercard) | Only from £100 to £30,000 |
| How much can you claim for? | Only the amount you put on the card. | Full value of the transaction. |
| Can you appeal to the Financial Ombudsman if unsuccessful? | | |
Chargeback successes...
The collapse of online travel agency Lowcostholidays hit some 140,000 holidaymakers, with stories emerging of family trips, honeymoons and destination weddings thrown into chaos. However, dozens of families were able to get their money back thanks to chargeback. Here are two of their successes plus another recent general triumph:
I managed to claim £1,510 back from NatWest when Lowcostholidays went into liquidation. I had paid for the holiday with two different debit cards, and used your debit card chargeback template letter to claim my money back. In the end, it took around five weeks to get my money back. Thank you MoneySavingExpert.
Just received £1,400 from my Lowcostholidays booking after sending off MSE's chargeback template letter. Our bank TSB paid in just five days, now we're by the pool in Kefalonia. Can't thank you enough.
Thanks to you and the team. Bought a motor scooter last October for my son but it kept breaking down. The retailer was unhelpful and then went bust. Then I remembered your chargeback article, rang Nationwide and, after sending docs, £890 is back in my account. Elated.
What does chargeback cover?
Importantly, as your bank asks for money back from the supplier's bank, not the supplier itself, the money should come back even if the retailer has gone bust — though this isn't guaranteed. If a transaction hasn't been completed properly, the onus is on your bank to get the money back and you should get a refund.
Some possible reasons for claiming a chargeback are: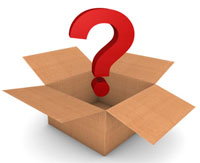 Company goes into administration – the company you purchased from has gone bust.
Quality of item – the goods were not as described or were defective.
Non-delivery – the goods were not received as promised.
Technical issue – expired authorisation or a processing error by the bank.
Clerical error – being charged multiple times or being billed for the incorrect amount.
Fraud – you have been the victim of fraud and did not authorise the purchase.
You'll be covered for almost any amount put on the card
As a rule, it doesn't matter how much – or how little – you spend on a card; if you run into a dispute that chargeback can help with, the sum will be covered. There is a £10 minimum spend if you've bought goods with a Mastercard card but no such terms with Visa or American Express.
Crucially, this means it also covers you for smaller value purchases worth less than £100 on a credit card – something Section 75 doesn't do. These rules are much more generous than the sums allowed with Section 75. Here you ONLY get protection if you spend between £100 and £30,000.
How do you make a chargeback claim?
You can only start a chargeback claim with your card provider once you've exhausted all other avenues. So if you've run into a dead end with a firm which has refused to give back a mistaken double payment, or can get no reply from a company you paid to deliver an item that never turned up, you can start the process.
Act quickly as there's a claim deadline
The rules set by Visa, chargeback and American Express only usually give you 120 days to get a claim in – and the clock usually starts ticking from the date of the payment though it will depend on the type of situation. Here are some examples:
Broken goods

You buy a bicycle and take it for a first spin two weeks later only to discover its brakes are faulty – and the retailer won't help sort it. The deadline starts from the date you bought it.



Failed delivery

A delivery date for your ordered goods isn't met, the item never arrives and complaint calls to the firm go unanswered. The deadline starts with the original missed delivery.



Collapsed company

You book a flight or trip with a firm that then goes bust before you take it. The deadline starts from the date the flight was due to take off or the holiday to start.
To start a claim, call your bank card provider and ask to dispute the transaction. It can then start the procedure of claiming the money back from the supplier's bank.
Some claims CAN be made after 120 days – for example if you paid for something that was to be provided at a point in the future – a point often unspecified – but that didn't end up being supplied.
This might typically be a payment for extra renovation work in the future – with a card payment made during an existing home improvement project – where the building company takes the card payment but later folds before the extra work can be done.
However, even with these claims, there's a time limit of a maximum
540 days
from the date of the transaction. It's worth noting most bank staff don't really know about this procedure, so you may need to explain it to them. There's no upper limit to the payouts (Mastercard has a minimum of £10).
If you're told to put your request in writing here's a template letter to help:
If you're unsuccessful, then contact the Financial Ombudsman to make a complaint. This is completely free and well worth doing, there's a simple claim form on its website and details on how it can help in the Financial Fight Back guide.
Chargeback has limits to its powers...
Chargeback is nowhere near as strong as Section 75 for credit card purchases:
The key difference is that when you complain under Section 75, the credit card company itself is legally – and jointly – liable with a retailer for purchases between £100 and £30,000, so by law you don't even have to try the retailer first.


Section 75 also pays out the full cost even if you'd just put a 1p deposit on your card, and paid the rest in cash. This isn't the case with chargeback where, if you did the same and had to make a claim, you'd only get back the amount you originally put on the card.


With chargeback it's just about the Visa/Mastercard/Amex process, and that's nowhere near as weighty – in effect, it's a customer service promise to get your money back if things go wrong.


Also, you're usually not covered for problems that emerge way after receipt of items. It's mainly for what you spot instantly. Say a TV goes kaput two years in, you won't usually be eligible for any help from chargeback.
... but can beat Section 75 in some situations
Despite not having any legal clout, it does have benefits over Section 75:
As well as working on any amount on a debit card, and sub-£100 and £30,000+ purchases on a credit card (where Section 75 doesn't), it will cover you when buying via an agent, which Section 75 doesn't always do.



For Section 75 to work, there must be a direct link between the product paid for and the debt. If there is an intermediary or agent, that link can be broken which invalidates it. For example, if you bought a holiday on your credit card through a travel agent and the holiday firm went bust, you'd likely not be covered.

In these cases, chargeback can be more effective as holidaymakers' successes with the collapsed Lowcostholidays travel agent showed.
Get Our Free Money Tips Email!
For all the latest deals, guides and loopholes - join the 10m who get it. Don't miss out
Credit cards give GUARANTEED protection
While chargeback is a useful tool for both debit and credit cards, Section 75 is much stronger as the credit card company is legally liable. So, to ensure you have the most protection, if you're spending over £100 it's worthwhile using a credit card. Read the full Section 75 guide for more details and exceptions to the rules.
Yet credit card companies do, of course, make their money by charging you interest. And frankly the interest cost is so large it often overrides the protection, so follow…

Always set up a direct debit to pay the card off in full each month, so you'll never pay interest.
If you don't have a credit card or have debts on a card, and need another especially for these purchases so you can pay it off in full each month, then it's time to apply for a new card. In which case the two best choices are:
A cashback credit card. These pay you each and every time you spend on them. Set up a direct debit so there's no interest. This can add £100s a year to your income, without any hassle, so you get a double boon. Full info and best buys in the Cashback Credit Cards guide.

A 0% for spending card. Borrowing in the current climate isn't a good idea. Though if you are going to spend on a card you can't repay in full, at least ensure it's as cheap as possible. A number of cards offer 0% interest for a year or more on all your spending, full info and best buys in the 0% Interest Cards guide.
If you've poor credit and can't get a credit card, read Section 75 without a credit card.