30+ ways to stop scams
Scams can trick even the most savvy – so WATCH OUT
Scams are rife and you'd be hard-pressed to find anyone in the UK who hasn't been targeted. They can come from any angle, whether by text, call, email, letter or online. And they're becoming more sophisticated all the time – continuing to deprive people of often life-changing amounts of money. This guide explains what to look out for, how to protect yourself and what to do if you're a victim of a scam.

Have you come across 'Martin Lewis' scam ads?
Fake scam adverts featuring the face of Martin Lewis are rife on the web. We've got a whole guide dedicated to rooting out these particular scammers – don't let yourself be duped. See Martin Lewis scam ads.
What are scams?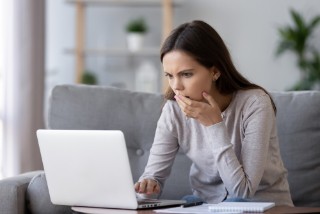 Scams are fraudulent schemes that dupe people into parting with their personal details and/or cash. They've been around for as long as we can remember, but gone are the days when they were confined to shady door-to-door salesmen or dodgy second-hand car dealers.
These days scammers target people through emails, online banking systems, text messages, online transactions and other means. Yet while fraud is always becoming more sophisticated, people still get caught out by traditional scam letters and phone calls.
Some scams are obvious. Ever received the email explaining that a distant relative has died, and there's no one but you to inherit their $100 million fortune – all you need to do is pay £500 upfront to release the funds?
But some scams are a lot less obvious, and a lot more intelligent. Of particular concern, artificial intelligence is now being use to create computer-generated videos of MoneySavingExpert.com founder 'Martin Lewis' in a bid to deprive people of their money.
Don't blithely dismiss scams as something that only affects the gullible. Fraud – of which scams make up a significant part – happens to be the most common crime in the UK. It results in people losing a staggering £7 billion a year.
What to do if you've been scammed
Below is a need-to-know checklist of what you should do:
If you've already responded to a scam, end all further communication immediately.


Call your bank directly and cancel any payments that haven't yet been made – for speed and ease, you can call the 159 hotline to contact the fraud departments of big banks.



Report the scam to Action Fraud on 0300 123 2040 or via the Action Fraud website (England, Wales or Northern Ireland). If you're in Scotland, report a scam through Advice Direct Scotland on 0808 164 6000 or via the Advice Direct Scotland website. You can also report scams to Police Scotland on 101.

Another option (UK-wide), if it's an online scam, is to report it to the Advertising Standards Authority. Do this in addition to reporting it to Action Fraud / Advice Direct Scotland.

If you wish to seek further help, contact Citizens Advice (England and Wales) or Citizens Advice Scotland. Alternatively, you can contact the Financial Conduct Authority's helpline on 0800 111 6768 (UK-wide).
How do I know if I've been scammed?
If you've been engaging with what appears to be a legitimate company but now suspect that it's a scam, the following should ring alarm bells:
Items you thought you'd purchased don't arrive, or arrive but are nothing like the online description.


With financial services (such as supposed investments), no matter how hard you try, you aren't allowed to withdraw your money.


You transferred or paid some money, but now the company or person you were speaking to has gone quiet or can't be contacted.
Still unsure if you're engaging with a legitimate company or a scam? Try using Citizens Advice's online scams checker – it can give some helpful pointers.
And here are some tell-tale signs that you might've been scammed (or worse, had your identity stolen) without having even engaged directly with scammers:
You've had unexplained transactions on your bank account. Or maybe additional financial products pop up on your credit report that you don't remember taking out.


Bank statements meant for your address aren't delivered – this could be a sign of ID fraud.


You're rejected for credit when you've got a good credit history. It's worth checking your credit reference file on a monthly basis to see if someone is making false applications for credit in your name (see our Check your credit report guide for more info on how to do this).
I've been scammed. Can I get my money back?
Call your bank. Your first port of call is to contact the bank where your money was taken from (or the one from where you sent the funds) and explain what happened. While there's no guarantee that your bank will reimburse you even if you have been scammed, this is your best bet in the first instance. Banks should adopt a case-by-case approach.


Complain to the Ombudsman if you're not happy with your bank's response. Where there's a dispute with your bank about reimbursement – perhaps you disagree with its decision, or you're unhappy with the way it's handled your complaint – you'll normally be able to escalate your case to the free Financial Ombudsman, which upholds a majority of scam complaints in the customer's favour.


Use Section 75 if you've been scammed when paying on a credit card. Alternatively, if you bought something costing more than £100 on a credit card, you may be able to claim it back under Section 75 protection. Once you've paid using a credit card, the card provider and retailer are locked into a legally-binding contract, so if the retailer can't or won't refund you, you can raise the dispute with your card provider.

You won't be covered under Section 75 if you used a debit card or spent exactly £100 or less on a credit card, but you could try to claim your money back under the chargeback scheme. It's a voluntary agreement by your debit or charge card provider to stand in your corner if anything goes wrong. It's not as effective as Section 75, and rules vary between providers.
Unfortunately, if you've transferred the money using sites such as Moneygram, Western Union or PayPal, you generally can't get your money back once you've handed it over.
30+ tips on how to spot, avoid and protect yourself against scams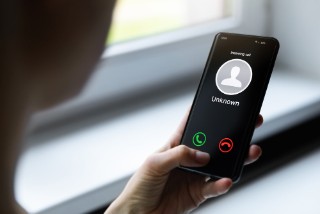 Scammers continue to find more creative ways to get your cash. This guide can never be completely comprehensive with all the latest scams but we aim to help you to learn what to look out for. The stories around the scams may change, but what you should do to spot and avoid them doesn't.
Have you ever heard of the email from a Nigerian prince wanting you to share his fortune? The person stranded overseas needing £1,000 to get home which they'll pay straight back? Or the lottery you've won in Spain – even though you don't live there, and have never entered a lottery there? What about the Royal Mail delivery to your address which needs extra money to cover the postage?
The best way to prevent scammers from getting their hands on your hard-earned cash is to know how to protect yourself in the first place. Here are our top tips on how to spot, avoid and protect yourself against scams. They aren't all fail-safes, but they can help you think before you act.
For all the latest deals, guides and loopholes simply sign up today – it's spam-free!
Have your say in our forum!