Get an ESTA for US travel
How to pay no more than the $21 fee
Everyone from the UK going to the USA by air or sea, even those just passing through, must fill out an Electronic System for Travel Authorisation (ESTA) form in advance. This guide explains what an ESTA is, how to get it, how long it lasts for, what to be wary of and how to avoid paying more than the official $21-per-person fee.
The five ESTA need-to-knows
Dual national of, or since 1 Mar 2011 travelled to, Iran, Iraq, Libya, Somalia, Sudan, Syria or Yemen? You'll need to apply for a visa. This applies even if you have a British passport, unless travel was for diplomatic or military duties, in which case you'll need to contact the US Customs and Border Agency to check (or you can check your ESTA status if you already have one).
What's ESTA?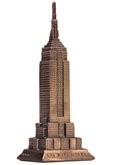 ESTA (Electronic System for Travel Authorisation) is an online system that tells you in advance whether you're eligible to travel to the United States under the Visa Waiver Program (VWP).
It replaced the old system of filling out a green I-94W piece of paper (commonly thought of as the Visa Waiver form) on a plane into the US. With that method, you'd only find out on arrival if US security decided you didn't fit under the VWP, based on what you put on the form and any further questions asked.
Now travellers have to complete an ESTA and know in advance whether they qualify to travel or not, minimising the possible loss of plane fares, hotels and more.
An ESTA is required for everyone entering the US by air or sea. If you cross a land border, via Canada or Mexico, then you need to complete a handwritten I-94W form, costing $6 per person, unless you already have an approved ESTA.
ESTA approval doesn't guarantee you entry
It's important to understand successfully applying for an ESTA doesn't mean you're automatically allowed to enter the USA. It just establishes that you're 'eligible to travel'.
Only a US Customs and Border Protection officer at the point of entry can decide whether you're actually allowed in or not. He or she may decide that you don't fit the VWP criteria after all. It's completely at their discretion.
Although this sounds scary, there are very few horror stories of being denied entry (unless you failed to declare a criminal record), especially since ESTA was introduced.
Pay the $21 fee with the right plastic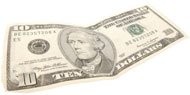 ESTA applications now have a $21 fee attached to them (it went up from $14 in May 2022) – that's $84 for a family of four.
Four dollars covers the ESTA administration and, rather bizarrely, $17 goes to a fund to promote US tourism – ironic as perhaps a better way to promote US tourism would be not to charge people who want to visit.
This isn't a visa charge for entry, it's a charge for getting permission to attempt to enter the country. (Incidentally, most US visitors to the UK don't have to pay anything.)
Avoid foreign exchange card fees
The system accepts payment via PayPal, MasterCard, Visa, American Express and Discover (JCB, Diners Club). If your ESTA's rejected, you'll still be charged $4 (the admin fee) for applying.
Most of these types of plastic contain hidden charges, such as adding a 'load' onto the exchange rate when spending, and even charging interest from the moment you make a transaction.
You can beat this by using a specialist foreign spending card that won't penalise you. For all the current top cards, see our Travel Credit Card guide.
How to apply for an ESTA
Just before booking flights or accommodation, the very first thing to do is to apply for your permit to travel, just in case you're rejected (so you don't lose the flight or hotel money) or forget nearer the time of the journey.
Simply visit the US Department of Homeland Security's special ESTA web page. The instructions are available in a choice of languages but your responses must be in English. It's far from a slick website so pay careful attention as you complete each page. It should only take about five minutes.
You'll be asked for your UK contact details, including passport number and expiry, plus the address where you're staying in the States.
The latter can be added or amended at a later time, but approximate info is often sufficient. A full list of what you'll need to provide and help on how to answer the questions you'll be asked is on the US Department of Homeland Security website.
You may be told within seconds if your application has been accepted or rejected. Otherwise, you'll be asked to check your application status later, as a decision can take up to 72 hours.
An ESTA lasts for two years, or until your passport expires, whichever comes first. Once it runs out, you'll need to apply for a new one. See the ESTA feedback thread for past application experiences.
Make sure you print the page or note the reference number
Although you don't need to present the reference number at Border Protection when you land on US soil, print it out and bring it to the airport. That's because some airlines may require the printout upon check-in, so check with yours. Rather frustratingly, it isn't emailed to you.
However, if you do lose it, it's possible to get it back on the ESTA website. Click 'Retrieve my application' and enter your name, passport number and date of birth. This is also a handy way to check if you're still covered by a previous ESTA, as the site will also tell you when your ESTA expires.
You can ONLY apply online
This authorisation can only be given via online application. US Customs and Border Protection says a friend, relative, travel agent or third party can complete an ESTA on behalf of an individual. So if you know someone without internet access, please help them register if they're making a trip to the States.
It does seem bizarre that the US is effectively saying you need the internet to visit. It'd be awful if, for example, an older non-web user didn't hear about this and was unprepared if they needed to make an emergency trip.
Avoid copycat websites
Watch out for websites demanding a fee for the ESTA. Search the internet for 'ESTA' and you'll discover many that claim to submit an application on your behalf.
Not only will you be paying money unnecessarily, you can't be certain it'll be a legit submission and acceptance, so you may still get turned away when you get to the US.
The US Department for Homeland Security says it can't stop this. But its logo is trademarked, so only if you see this will it be legit (though the scam websites do have very good imitations). The easiest thing to remember is: use the link in this guide and it's the official route.
The official logo, sourced from ESTA
You can't 'renew' it, you must reapply
All ESTAs have an end date; either two years from being granted or when your passport expires, whichever is sooner. If yours runs out, or you need a new one if you get a new passport, simply apply again in exactly the same way you did the first time.
This'll give you a new reference number, plus expiry date, and your old ESTA will automatically cease to be valid.
For all the latest deals, guides and loopholes simply sign up today - it's spam free!
Don't risk travelling without it
If you haven't completed the ESTA before travelling, or you did but were declined, you may not be allowed to board your outbound flight.
It's worth remembering that anyone can apply for ESTA on your behalf and, although the Department of Homeland Security recommends giving at least 72 hours for a decision to be made, it often only takes seconds.
Of course, if you're rejected, you'll lose the cost of your flights and any associated expenses such as hotel bookings and car hire (if they're non-refundable), as insurance providers will almost certainly not cover you for this.
What if my ESTA is rejected?
Travellers denied an ESTA should apply for a non-immigrant visa at a US Embassy. They'll still be charged a $4 admin fee for the rejected ESTA application. Visit the US Department of State website for more info on visas.
Have your say in our forum!