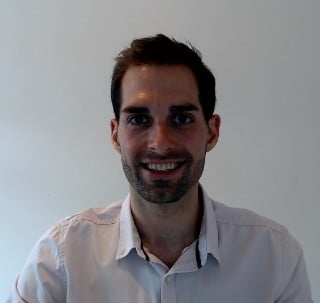 Chris Collier
Senior Money Analyst
As an avid MSE reader for many years – and after switching banks to earn free money so many times – Chris decided it was also time to switch careers and joined MSE in June 2021 as a Money Analyst. He now looks after the banking and savings content on the site... including the very same guides with all those bank switch offers!
Before levelling up his MoneySavingExpert status from passion to profession, Chris was most recently self-employed as a private tutor, teaching future generations A-level maths and physics. Prior to this, Chris worked as an actuary for several banks and insurance companies.
Outside of work, Chris' priority is maximising time and experiences with his wonderful family of three. When the toddler is occupied or asleep, Chris enjoys being active – long-distance running takes the top spot, then other activities including long walks, cycling, tennis... and occasionally lifting a weight or two at the gym (or at least thinking about it). In his down time, Chris is a classic nerd – think video games, fantasy/sci-fi films, series and books, anime etc. As to be expected, he can quote the entirety of The Lord of the Rings (party trick, anyone?) – po-tay-toes! Boil 'em, mash 'em, stick 'em in a stew!