If you click a link with an * to go through to a provider, we may get paid. This usually only happens if you get a product from it. This is what funds our team of journalists, and keeps us free to use. Yet there are two crucial things you need to know about this.
This never impacts our editorial recommendations – if it's in, it's in there because we independently rate it best.
You'll always get as good a deal (or better) than if you went direct.
For a more detailed explanation see How MSE is financed.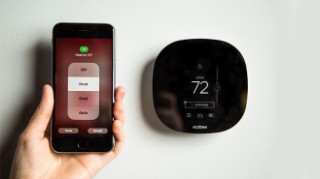 What are smart thermostats?
What can they do and are they worth it?
Smart thermostats are a new trend that allow you to control your heating on the go from your phone, tablet or other device. They're touted as a great way to save cash, but they're not cheap – so whether one will save you money depends on how you use it and what type of home you have.

So, what can they do and are they worth it? To help, this guide examines the basics and more...
Smart thermostats
need-to-knows
Prices of smart thermostats don't change much across retailers, though you can sometimes find discounts via electronic sellers such as Amazon, Currys and Argos.
Just remember to factor in installation cost. Whether you go through the manufacturers themselves – such as Hive or Nest – or through retailers, you can usually choose to buy them with or without installation. So if you're handy with DIY, you may save £50-£100.
A number of energy suppliers also sell smart thermostats and install them for you, and it generally costs much the same as going direct to the manufacturer. Some energy tariffs also include a smart thermostat – they're often touted as freebies as you don't pay the upfront cost, but you generally pay via higher bills.
We've listed the major providers and what their kit can do, but as some of the snazzy types of controls may be unfamiliar to you, here's an explanation of what the different features actually do.
Multizone. Allows you to add more thermostats or controls to different rooms so you can control the heating in different parts of your home independently.


Hot water controls. Gives you greater control over your hot water via mobile app or online. Only works with certain water tanks.


Geolocation. Also known as geofencing, this lets the smart thermostat speak with your smartphone to let it know when you enter or leave your home, and turn itself on or off automatically.


Temperature notifications. Lets you know if the temperature inside your home gets too high or low, so you don't waste energy, or return to a freezing home.


Weather forecasts. Takes current and forecast temperatures into account to heat your home to your desired temperature.


Open window detection. Senses sudden drops in temperature or humidity when a window is opened, and can notify you or turn off the heating.


Frost protection. Stops your pipes from freezing by firing up the heating if the outside temperature drops below a certain limit.


Holiday mode. Lets you set or automatically sets your heating to a low temperature or switches your heating off when you're away – plus, you can let it know when you're back and what temperature you'd like to return to.


Learn your habits. The Nest thermostat below says it can learn your heating habits – you use it normally for a few days and it begins to predict what temperatures you'd like and when.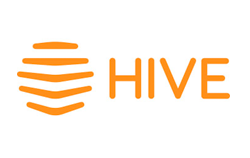 Typical cost: £250ish

Features: Multizone, hot water control, geolocation, temperature notifications, weather forecasts, frost protection and holiday mode.
Extra info: Hive also gives you historical information on temperatures inside and outside your home.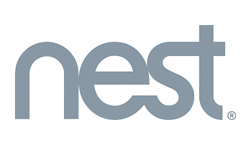 Typical cost: £280ish

Key features: Learns your habits, multizone, hot water control, geolocation, frost protection and holiday mode.
Extra info: Nest also says it can help you save on heating by using a green leaf symbol that pops up when you adjust your thermostat to an energy-efficient temperature.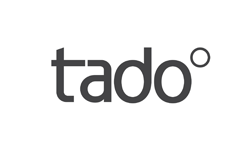 Typical cost: £200ish
Features: Multizone, hot water control, geolocation, open window detection, weather forecasts, frost protection and holiday mode.
Extra info: Tado also gives you estimated savings from using its thermostat – based on the number of hours you'd be heating your home without it.
These are some of the main brands – all backed or partnered with major tech and energy firms – yet there are plenty of alternatives. Other popular ones include Netatmo, Honeywell, Genius and Geo Cosy.
Some smart thermostat sellers give you the option to pay monthly or rent the device. There's not too much difference in price, and only a few let you do this. However, we've seen some monthly payment schemes work out cheaper than paying yearly – for example, Hive's is about £10 cheaper.

In addition to British Gas's monthly payment scheme for Hive Heating, we've also seen a rental offer from Tado, where you pay around £4/month in the first year, followed by about £6/month after.

HomeServe – which provides services such as boiler installation, tradespeople and insurance for boilers, plumbing etc – also lets you pay monthly. You get Nest thermostats through monthly instalments, or Tado's through a a rental plan.
Smart thermostats are NOT the same as smart meters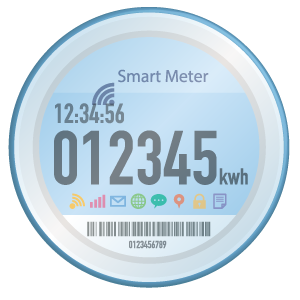 It's easy to confuse smart thermostats and smart meters, but they're actually very different pieces of kit. While smart thermostats give you remote control over your heating system, smart meters mainly deal with your gas and electricity readings.
The new meters, which will be offered to all homes in England, Scotland and Wales by 2020 (though they're not compulsory), take automatic meter readings and send them to your supplier, with the aim of ending estimated billing – as well as giving you more information on your energy use through the in-home display they come with.
Unlike smart thermostats, smart meters are free from your supplier. To see if these new meters are right for you, check our Smart Meters guide.