If you click a link with an * to go through to a provider, we may get paid. This usually only happens if you get a product from it. This is what funds our team of journalists, and keeps us free to use. Yet there are two crucial things you need to know about this.
This never impacts our editorial recommendations – if it's in, it's in there because we independently rate it best.
You'll always get as good a deal (or better) than if you went direct.
For a more detailed explanation see How MSE is financed.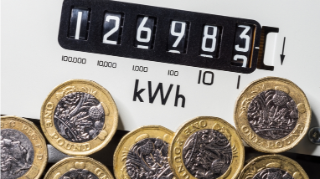 Is it time to fix my energy bill or should I stick on the price cap?
The energy market has long been in crisis, with record prices and no cheap deals for switchers. So the big question is what to do – stick on the price cap, or lock in to a fix? We'll reveal how to decide and whether there are any cheap tariffs out there.

Step 1: Watch Martin's 'Should you fix your energy tariff or stick on the price cap?' video & analysis
Update Tuesday 24 May: Martin filmed this video on 27 April (there's a full transcript below), but since then the price cap prediction for October has risen sharply to £2,790/year on typical use (and to £2,818/year in January). This means our best guess is that it now may be worth switching if you've been offered a fix that's no more than 30% higher than the current price cap (it was 25%).
Do still watch the video, as the principles Martin discusses still apply, but bear in mind the new figures.
Martin Lewis analyses whether you should fix your energy tariff or stick on the price cap
Embedded YouTube Video
Step 2: Are there any current tariffs worth considering?
Our current best guess is even those wanting price certainty shouldn't be fixing at a rate more than 30% over the current price cap (do watch the video as it's important you understand and are able to make your own decision, but bear in mind the switching figure Martin mentions has changed).
We've factored in the predictions for the price cap for October and January from analysts Cornwall Insight. This follows energy regulator Ofgem's announcement that it'll now update the cap four times a year, instead of twice a year (we haven't included predictions for April, as it's too far out for a decent forecast).
There are NO open-market fixed deals close to being at the right price. The cheapest is 39% over the price cap. So there is no point using a comparison site.
We know of THREE existing-customer fixes that may be worth it for some. A few firms have started to offer short-lived fixed deals ONLY to their existing customers, which may be worth considering. Firms don't need to publish details of these, unlike open-market tariffs, nor offer them to all customers. So we can't promise that we'll know about all tariffs, but with your feedback we're trying to monitor them (do let us know if you spot one).
Four warnings before we list them:
1) We use an average of the cost. Prices depend on where you live and how much energy you use. So always work out how much more it'll cost you before signing up.
2) These tariffs can be pulled at any time, and not everyone will be offered them. Though it is worth calling up to check if your firm offers one and that the tariff appeals.
3) Firms sometimes replace tariffs with others with similar names. So do check the tariff we're talking about is the one you're being offered.
4) We're starting to see a trend of high early-exit penalties. Gone are the days of £30 per fuel with every firm. So be sure you're comfortable before signing up (we're doing more work on what the rules behind these are).
Supplier & tariff
Average % above the price cap (cost on typical use) & exit fee info
Who can get it
EDF:
Fix Total Service May24v3 / Fix Total Service May24v4 two-year fixes
24% more
(both £2,444 a year)
£300 dual-fuel exit fees

The 'May24v3' tariff is available to customers on its standard variable tariff or those on a 'deemed' tariff. Its 'May24v4' tariff is for customers on a fixed deal that's ending in the coming weeks.

British Gas:
Exclusive May 23v1 one-year fix

26% more
(£2,480 a year)
£150 dual-fuel exit fees

British Gas says it's only available to customers who were moved to it after their old supplier went bust.

E.on / E.on Next:
Fixed Online v14 / Next Online v14 one-year fix
30% more
(£2,571 a year)
No exit fees

E.on says it's available to all existing customers.

The current price cap
N/A
(£1,971)
Here for reference.
Current predicted price cap from 1 Oct to 31 Dec
42% more
(£2,790 a year)
Here for reference.
Cheapest open-market deal:
Ovo Energy – Better Smart one-year fix
39% more
(£2,732 a year)
£60 dual-fuel exit fees
Here for reference (available to anyone of any firm).
All tariffs assume typical gas & electricity use, paid by monthly direct debit.
Think you know of a decent fixed gas & electricity tariff?

If you've been offered a decent fix, please email us, let us know in the MSE Forum, or on Twitter and we'll check it out – to help you and others.
If possible, tell us the name of the firm, the tariff name, the region in England, Scotland or Wales that you're in, and either the kilowatt hour unit rates and standing charges, or the total price you're being offered compared with your price-capped tariff.
Energy crisis need-to-knows
The energy price cap rose by a massive 54% on Friday 1 April, increasing a typical bill to £1,971 a year. And it isn't likely to get better, with another hike expected when the price cap changes again in October.

Transcript of Martin's 'Should you fix?' video
"Hello, I'm Martin Lewis of MoneySavingExpert.com, and this is the latest version of 'Is now the time to get a fixed energy tariff or should you stick on the price cap?' I've done a few of these before, but as timing is crucial, and it changes regularly, this is an update being filmed towards the end of April 2022.

"So the story so far. On 1 April, we had that disastrous, scary and societally threatening 54% rise in the energy price cap. And that price cap is something the majority of homes in England, Scotland and Wales are on. Northern Ireland doesn't have a price cap.
"You're on the price cap if you've never switched tariffs before, you're on the price cap if your fixed ended and you did nothing, you're on the price cap if your firm went bust in the last eight months or so and you were automatically ported to a new supplier, and you have stuck with that.
"The price cap only applies to standard variable tariffs. But still, the vast majority of homes are on tariffs governed by the price cap. And while it's called a cap, pretty much every major supplier is within a quid or two of the price cap, so you're on the price-capped tariff.
"For those of you who are on cheap fixes currently, I know many of you asked me: Should you fix when it comes to an end?
"Well, actually, it's exactly the same logic. If you fixed a year or two ago, you're on a much, much cheaper fix right now than anything available on the market – much cheaper than the price cap. So stick on it as long as you can and when it ends, you'll automatically be moved to the price cap unless you choose to fix at that point. So your decision too is still: Price cap or fix?
"So everything I'm about to talk about applies to you once your cheap fix ends, although the timing may have a little impact there.
"And then finally, it's worth me just saying, there is no actual cap on the amount you pay for energy. It's often miscommunicated and a figure, currently £1,971, is quoted. That is the price cap for someone on typical use, direct debit and dual fuel. But the price cap is actually a cap on the standing charge for gas and electricity, and the cost per unit for gas and electricity. And it does vary by the regions slightly – you can look those up.
"So the more you use, the more you'll pay – there's no maximum limit on the amount you pay – the less you use, the less you'll pay. That's how the price cap works in reality. I've done lots of films on that in the past and there's lots of information on MoneySavingExpert about it. And this is mainly about whether to fix or not, so I'll put that over there and leave it for another time.
"My final thing to say before we get into the analysis is: this is my best guess. I do not have a crystal ball. There are many uncertainties out there. So I'm doing my best on the information that I have. But I can't make promises here.
"So let's get into it. Now I'm actually going to use – just because scales of magnitude help – that typical rate of the price cap. But I'm also going to use percentages, and it's the per cent for you that really counts. But I'm using the typical rate to give you an idea of the amounts of money that we're talking about roughly. So the current price cap for someone on dual-fuel, typical use, is £1,971 a year. That went up massively on 1 April, and that's where it sits right now.

"That will last until the beginning of October. And the October price cap is based primarily on wholesale rates, that energy firms pay, between the start of February and the end of July. Now we're at the end of April, which means – doing it with my nose – we're roughly halfway through that period. And that means we do have a little more certainty because things are solidifying from where they were before on what's likely to happen in October.
"Now I use the analysts Cornwall Insight for the predictions; they tend to be pretty good on this, and they're currently saying in October, and I'm sorry to say, there's going to be another rise of 32%, taking the price cap for someone with typical use to around £2,600. That is slightly less than it was predicted to be because we've seen wholesale rates come off a little bit recently. They're still three times what they used to be, but they're not at the five or six times that they have been recently.
"And as we're halfway through the period, I think it's pretty fair to say there's very little chance we're going to see prices drop in October. We would need to see a monumental, unprecedented drop in wholesale gas and electricity prices for that to happen. Nothing is impossible, but I think it's unlikely. So we'll go with the idea that prices are going up by around 30% in October.

"And because we're at the end of April, we also have to look at what happens after that. Well, the October price cap is meant to last six months – although there's a consultation right now saying, should it last three or four months? And if they changed the price cap more frequently, that could change things, but I'll stick with the idea that it's lasting six months.
"From April 2023, what's going to happen then? The prices are much less certain, because we're not in the assessment period, although Cornwall is saying loosely they think it will drop in April by about 12% from the October price cap, taking it for someone on typical use to £2,300. So that's still higher than the current price cap – it isn't going to drop that much.
"So that is the prediction, and I'm looking at this over a year. That's the easiest way to do it. If you factor that in, the current price cap until October, the increased – by roughly 30% – price cap in October, and then it dropping slightly next April. You add all that in, over the next year, you would expect rates to be on average around 17% higher, based on those predictions, than they are right now.
"So on that logic, if you can find a fix that is no more than 17% higher than the rates you're currently paying on the price cap or the rates that you'll pay on the price cap when your fix ends – and if it's a long time away, the time does change that a bit – then that's worth doing.
"Having said that, I think a fix does have the merit of price certainty. It's effectively a cap in its own right, but the cap lasts longer if you're fixing for a year or maybe even two years. And therefore, if you value that price certainty, I think that is worth factoring in as a premium.
"So I would probably suggest that as a rough rule of thumb, even though the maths shows 17%, if you could find a fix at no more than 25% higher than the current price-cap rate, and you value price certainty, it is probably worth fixing at that rate.
"Now I have to be slightly careful when I say this, because I've heard rumours that these videos are watched so often, and what I put on the site is watched so often, that some firms then target their pricing based on the per cent I'm saying. Well, I hope so because there aren't any deals at that rate at the moment.
"So let's say it's around a 25% level. And it's worth remembering if prices were to drop radically in the future, and you were to be able to fix at a much cheaper rate in the future, well, you do pay an early exit penalty of around £30 per fuel. So £60 dual fuel; it could be a little higher than that. But that's relatively trivial compared to the amount most people are paying for gas and electricity today. So if you have to pay a little bit to escape, having fixed, and things changed radically in the future, you could escape relatively cheaply.
"So having looked at that number, that 25% number, let's have a look at what's actually out there at the moment. Well, if you go on the open market and use comparison sites, switchers' tariffs, while they do vary by region, the cheapest is 40% more than the price cap for someone on typical use: around £2,800. It's just not worth it.
"What we've actually been looking at over the last six months, the fixes that have been worth it, are very short-lived deals offered by your existing firm – and there's my doorbell going, you might not be able to hear it, I can, but I'll keep going – offered by your existing firm, that may be much cheaper than open-market switches.
"And they do that because they may be able to buy a tranche of energy that's much cheaper, and they then list it and send it out there. Now the problem with those existing-customer switches is they're not published, unlike the open-market rate. So I don't know what they are, apart from when people feed us the information, and we're collating that; there's a page on the site that does that if we see any good cheap ones.
"The cheapest I know of today is 35% more than the price cap, so it's not worth it for most people. But depending on your usage and your region, it could change, which is why I'm trying to tool you up and I'm saying 25% is probably the magical figure right now – if you can get a fix at no more than 25% above your current price cap.
"And do make sure, if you're not comparing on unit rates and you're comparing on cash amount, that it's based on the same usage estimate. That the price cap and the fixed rate that you've been given is based on the same usage – or the usage change could massively skew it. It generally shouldn't be, so it isn't a problem.
"So that's it. I mean, if you want this in a basic summary, looking at the tariffs I know are out there compared to the prediction of the price cap in the future, for the vast majority of people, the answer is still: Do nothing. Stick on a price-cap tariff. But wait to see in case your existing firm is going to offer you a very cheap deal. And if it does, and it's no more than around 25% above what you're paying now, you may want to consider it. Hope that helps."