Airline Credit Cards
Earn miles for flights and upgrades worldwide
Get Martin's Free Weekly Email!
For all the latest deals, guides and loopholes - join the 10m who get it. Don't miss out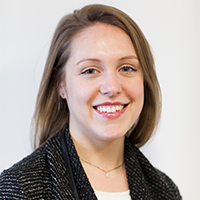 Updated June 2016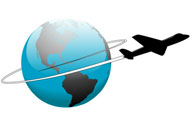 Earn flights worldwide for you and your partner, just for spending on a piece of plastic. Frequent flyer credit cards are an easy way to travel the world in luxury at a reduced cost.
This is full guide to the top paying airline credit cards, how to use them, boost your miles and do it all safely.
Best buy airline credit cards:
Who should get one?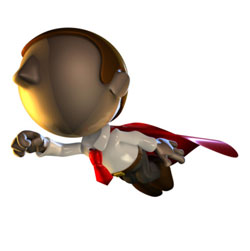 Airline credit cards are an extension of frequent flyer programmes. You earn miles or points as you spend, not as you fly, plus you can get bonus ones for signing up.
Miles earned from spending can be combined with those you've earned from flying – or through other credit card reward schemes, such as converting Tesco Clubcard points. Added together, you can build up your stash much more quickly. See Boost Avios Points for full info.
When you've collected enough miles they can be converted into flights (taxes and charges must still be paid). Availability is much more limited than when paying for flights, so ensure you're flexible when booking.
One thing to bear in mind...
The more you spend, the more often you fly, and the further you go, the better these cards are for you.
For that reason, we've focused this guide on higher spenders. If that's not you, read the Top Cashback Credit Card and Cheap Flights guides.
If you think frequent flyer miles cards are for you...
You'll NEED a reasonable credit score
These are credit cards, so you'll need to pass a credit score to get them. Most frequent flyer cards require you to have a reasonable credit history and a decent income. If that's not you, don't apply. It'll add a search on your file, even if you are rejected.
For more information, see the Credit Rating guide.
You shouldn't be aiming to borrow on this card
These cards are a tool to get you rewards miles and we rate them based on that. If you need to borrow as well, you're far better off focusing on getting the lowest interest rates - that'll save you much more money. See 0% Spending Cards and Best Balance Transfers for more info.
You should be a regular flyer
Don't think you can use your frequent flyer miles for any flight, any time. There's far less availability using miles than paying in cash - so often your destination will be booked up when you need it. That's why these cards are best for those who fly a few times a year and have some flexibility - if that isn't you, you'd be better off with a Cashback Credit Card.
Plus, it may sound obvious, but if you're earning miles for a particular destination, make sure the airline (or partner airlines) fly there, as the schemes only let you fly with certain carriers.
These cards are mostly better for long haul journeys, as for European trips taxes alone often cost the same as a budget airline flight.
Will you need other credit soon?
Multiple searches on your credit file can damage future applications, so if you think you'll need to apply for important credit soon - such as a mortgage - then hold off applying for one of these cards as you'll need to spread out your applications.
You'll gain more if you've a companion
A number of the cards include 'companion tickets' if you spend over a certain amount. These usually enable you to take someone with you on the same conditions as you. If you go long haul business class, so do they.
While this is a boon in its own right, it has another advantage. If you also earn miles or points another way, such as by frequently flying on an airline for work or other reward schemes, it effectively doubles their value too.
The best schemes are Amex-only which is more limited
All the top cards are American Express - which isn't as widely-accepted as Visa or Mastercard in smaller stores. We can't find any decent non-Amex options but some cards offer a Mastercard/Visa on the same account, although the miles aren't as good.
And always remember...

Always set up a direct debit to repay the card in full each month, so you'll never pay interest.
Card companies offer reward schemes because they want to encourage you to spend on the card so they can earn interest from it. If you don't repay IN FULL by direct debit, the interest cost on all reward cards will dwarf any gain you get.
Check if you'll get the top cards
Credit card providers set their own criteria for what they look for in a customer and it's often a bit of a minefield wondering if you'll be accepted or not. And as applications leave a mark on your file, too many hits could have a negative effective.
Most cards in this guide have a link to our eligibility checker tool, which we've designed to allow you to check your chance of getting most of the cards below. We do a 'soft' credit search which YOU can see, but lenders CAN'T, so it has no impact on your future creditworthiness - and lets you see the chance of you getting the card without applying for it.
We check the details you give us against providers' criteria, then give you your percentage chance of acceptance. Although it's not a guarantee to acceptance, the link below will show you your likelihood of getting many of the cards listed on this page.
Beware of transfers or cash withdrawals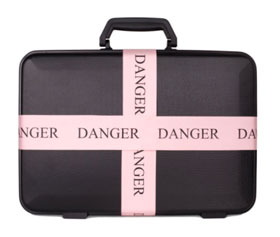 It's important to understand you normally only earn the miles when you spend on the card. Other transactions don't apply. Worse still, there can actually be nasty consquences for doing anything other than spending on a frequent flyer card.
Never use frequent flyer cards for withdrawing cash

Withdraw cash and you'll often be charged a fee. Even if you pay the card off in full, you'll usually be charged some interest. The rule's simple: never, ever, ever use these cards for cash withdrawals.

Avoid balance transfers on a frequent flyer card

It's no coincidence that some frequent flyer cards offer miles when you transfer a balance – they want to tempt you to both spend on the card and shift debts to them. As you'll be unlikely to repay the balance in full every month, you'll end up paying the interest which will eat away any gain.

However, if the card is offering 0% on balance transfers, you can use it to your advantage. Card providers must allocate repayments to the most expensive debt first, so as long as you fully repay the spending amount each month, you won't be charged interest. You must ensure you repay in full before the 0% ends.

This can get complicated, so usually the best option is to use separate cards for earning miles and balance transfers (see the Balance Transfers article).