Airline Credit Cards
Earn points for flights and upgrades
Get Our Free Money Tips Email!
For all the latest deals, guides and loopholes - join the 12m who get it. Don't miss out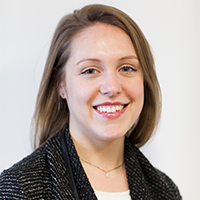 Sally | Edited by Martin
Updated June 2018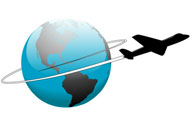 Slash the cost of flights worldwide for you and your partner, just for spending on a piece of plastic. Airline credit cards offer Avios and other frequent flyer points – though a few decent cards have recently been axed.
You earn miles or points as you spend, not as you fly, plus you can get huge bonuses for signing up. This is a full guide to the top-paying airline credit cards and how to use them, boost your miles and do it all safely.
Airline credit card best buys
The 11 need-to-knows
You can combine any miles you earn from spending with those you earn from flying, or through other credit card reward schemes, such as converting Tesco Clubcard points. Added together, your stash can build up much more quickly. Our Tricks to Boost and Max Avios Points guide has full info on that scheme, though there are others.
When you've collected enough miles they can be converted into flights (though you still need to pay taxes and charges). Availability is much more limited than when paying for flights, so ensure you're flexible when booking.
Use our eligibility calculator before applying for a speedy check of which cards you're most likely to get – and protect your credit score

These are mostly credit cards, so you'll need to pass a credit score to get them. Most cards require you to have a reasonable credit history and a decent income. If that's not you, don't apply, but for more information, see our Credit Scores guide.

The only way to know if you'll be accepted is to apply, but each application marks your credit file. Some cards let you do a pre-application check to work out whether to go ahead, or you can use our airline card eligibility calculator, which shows your odds of getting almost every top card, so you can hone your choice to minimise applications.

Quick questions

How does the eligibility calculator work?

It uses a 'soft search', which is one you will see on your credit file but lenders won't, to give us an indication of your credit score. We then match this against lenders' criteria for acceptance so we can show you the odds of getting each card.

Once you have this knowledge, it will allow you to make a smarter application, going for cards you have a higher chance of being accepted for. Therefore, you're less likely to be rejected and less likely to need to apply elsewhere, which would add another mark on your credit file.

Will credit scoring affect the deal I get and my credit limit?

When you apply for any credit card, the provider checks you match up against its wish list for what a profitable customer is (for full info on this and how to boost your chances, see our Credit Scoring guide). Yet this doesn't just dictate what products you'll be accepted for, but also how good the ones you actually get are.

Unfortunately there's no system to predict card firms' attitudes to you for these variables. But, as a rule of thumb, the higher the chance the eligibility calculator gives you, the closer to the rep APR and higher credit limit you should get.

Or join our Credit Club for a full credit health check, including free your Experian Credit Report, Affordability Score and Credit Hit Rate

The new MSE Credit Club is a game-changer. For years the credit market has been shrouded in mystery but our revolutionary tool brings together the key components to give you the full picture, and crucially, what it means for your acceptance chances and how to boost your creditworthiness.

A credit score alone isn't enough to borrow, as there are other factors at play (it's why many with perfect scores still get rejected). The new Credit Club shows you...

1. Free Experian Credit Report – your credit accounts and how you've managed them.
2. Free Experian Credit Score – how lenders rate your past credit behaviour.
3. MSE Affordability Score – how lenders assess if you can afford a product.
4. Your Credit Hit Rate – how likely you actually are to be accepted when you apply.
5. Credit Card and Loan Eligibility Calcs – what your odds are of getting specific top deals.
6. How to improve your credit profile – we show where your profile's strong and weak, and how to improve it.

If you can't repay in full every month, DON'T get an airline card

Card companies offer reward schemes because they want to encourage you to spend on the card so they can earn interest from it. If you don't repay IN FULL, the interest cost on all reward cards will dwarf any gain you get.

Always set up a direct debit to repay the card in full each month, so you'll never pay interest.

They work best for high spenders

Higher spenders can take advantage of the perks that some of these cards have, such as companion tickets and big intro bonuses, especially if you're willing to pay an annual fee.

For example, the BA Premium Plus Amex below gives you a companion ticket if you spend £10,000/year on the card, but you need to pay a huge £195 annual fee. The BA Amex is the fee-free version, though you'd need to spend £20,000/year to get a companion ticket.

These cards do work better if you're a high spender, but they also only work well if you'll use the points you earn through them. If you don't but want to get something back from your credit card, you may want to consider a cashback credit card.

You shouldn't aim to borrow or withdraw cash on these cards

They're a tool to get you rewards and we rate them based on that. If you need to borrow as well, you're far better off focusing on getting the lowest interest rates – that'll save you much more money. See 0% Credit Cards for Purchases and Best Balance Transfers for more info.

And when it comes to withdrawing cash the rule is simple – never, ever, ever use these cards for cash withdrawals. Do so and you'll often be charged a fee. Even if you pay the card off in full, you'll usually be charged some interest.

Quick question

Why shouldn't I balance-transfer to one of these cards?

It's no coincidence that some frequent flyer cards offer miles when you transfer a balance – they want to tempt you to spend on the card and shift debts to them. As you'll be unlikely to repay the balance in full every month, you'll end up paying interest, which'll eat away any gain.

However, if the card's offering 0% on balance transfers, you can use it to your advantage. Card providers must allocate repayments to the most expensive debt first, so as long as you fully repay the spending amount each month, you won't be charged interest. You must ensure you repay in full before the 0% ends.

This can get complicated, so usually the best option is to use separate cards for earning miles and balance transfers (see the Balance Transfers article).

You'll gain more if you've a companion (if you spend a lot)

A number of the cards include 'companion tickets' if you spend a large amount, ie, £20,000/year. They usually allow you to take someone with you on the same conditions as you – if you go long-haul business class, so do they.

While this is a boon in its own right, it has another advantage. If you earn miles or points another way, such as by frequently flying on an airline for work or other reward schemes, it effectively doubles their value too.

Quick question

What is a 'companion ticket'?

A companion ticket allows you to take someone else with you under exactly the same conditions for no extra miles or points. In other words if you're going business to Miami, they come for free (though most cards require you to pay taxes for both as well).

Some frequent flyer programmes give you a companion ticket if you spend over a certain amount.

If your card does that, it's worth waiting until you've got the companion voucher before spending your miles as you get much better value from them. Remember, they usually only last a year.

Some schemes are Amex-only, which is more limited

Some of the top cards are American Express, which aren't as widely accepted as Visa or Mastercard – so bear that in mind before opting for one card over another.

Choose the right frequent flyer scheme for you

The British Airways Avios scheme is one of the most popular and can be great value. Yet if you never fly BA or aren't likely to start flying where BA flies to, it's unlikely to be worth getting a credit card earning Avios points.

You might be better off with the Amex Gold which offers points for a variety of schemes.

Use these cards for ALL spending to max your point-earning potential

These cards are designed to encourage you to spend but obviously we'd never want you to spend more than you need. Instead, use the card for all normal day-to-day purchases, instead of debit cards, cash, cheques or other credit cards. Then set up a direct debit to repay in full each month and you'll soon see the miles adding up.

You could max it even further by using the card for expenses if you need to reclaim them. This can be a powerful way to earn more miles at no cost to you, provided you can cope with paying the bill in full each month. Check it's fine with your employer though, and there's a chance it could be seen as a taxable benefit (though you'll still be up even if it is).

For a host of other tips relating to the Avios scheme, including manipulating credit cards to earn over 85,000 Avios a year, see our Tricks to Boost and Max Avios guide.

Quick questions

Can I add an additional cardholder to my account to boost miles/points?

Yes, you can. By doing so, both your spending collects the miles or points. This technique is particularly useful for cards that need you to hit a certain target to get a free companion flight.

Remember, with credit cards there's no such thing as a joint card – it's your card and you're giving them permission to spend on it. Any spending is yours to pay off, not theirs.

You can with all schemes mentioned in this guide, so if you're just short, you can top them up. Better still, if you're collecting miles and also redeeming a companion flight, you effectively get double the value.

Once you have joined your scheme, extra points or miles can be bought at Avios, or British Airways.

However, with Avios points, you do also have the option to part-pay, so you pay with a mixture of Avios points and cash, which is usually cheaper than buying points. See how it compares in our part-pay vs buying points analysis.

Watch for promotions though – sometimes you can get up to 30% extra free.

| | BA Avios | Avios | Flying Club |
| --- | --- | --- | --- |
| Cost per point/mile | 1.7p-3.1p | 1.7p-3.1p | 0.7p-3p |
| Limit on points/miles you can buy | 35,000 | 100,000 | 100,000 |

Carefully consider getting one if you need other credit soon

You need to weigh up whether getting one is going to harm other more important credit applications you may have on the horizon – multiple searches on your credit file can damage your chances of getting future credit.

So if you think you'll need to apply for important credit soon, such as a mortgage, hold off applying as you'll need to spread out your applications.

As with all credit cards, you get Section 75 consumer protection

In a nutshell, this means that if you buy something costing between £100 and £30,000, here or abroad, and pay on a credit card, the card issuer's equally liable with the retailer if something goes wrong.

This protection only applies to credit cards, not debit cards or any other plastic, but it's hugely important. If you ordered something and the retailer went kaput, you'd still be able to claim your money back from the card company.

But, be aware of using PayPal to pay on a credit card, as you'll lose this valuable Section 75 protection. Read the full guides to Section 75 refunds and using PayPal to pay on a credit card.
Cashback sites may pay you for signing up
As an extra boon, members of specialist cashback websites can be paid when they sign up to some financial products. Do check it's exactly the same deal though, as terms can be different. And remember the cashback is never 100% guaranteed until it's in your account.
Full help to take advantage of this and pros and cons in our Top Cashback Sites guide.