The Sun "£9.50" Holidays
Stay in holiday parks in Europe from £38 per family
Get Our Free Weekly Email!
For all the latest deals, guides and loopholes - join the 10m who get it. Don't miss out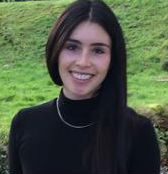 Updated 12 Jul 2016
The Sun markets these as £9.50 holidays, but in reality they're never that cheap. That doesn't mean it's not a decent deal though - you can bag four-day holiday park breaks from just £38 (plus £10-£50 service charge), simply by collecting tokens with The Sun and The Sun on Sunday newspapers.
You'll need to collect 10 tokens in papers from Sat 9 Jul to Tue 2 Aug, for holidays between Fri 2 Sep and Mon 15 May 2017. Watch out for a host of extra charges, though. This guide explains how to sidestep these, and save £100s on a family getaway.
In this guide...
Are they really £9.50?
The Sun's "£9.50 holidays" headline looks stunning, and with park holidays costing in the £100s, the savings can be huge. Yet while they're undeniably good value, truthfully, they're never actually £9.50 all-in.
Basic charge: though the basic cost is indeed £9.50 per person for three or four nights, when you factor in extras, it mounts up.

You always have to pay for at least four people, even if only two of you are planning to go. So you'll pay at least £38 with this offer, as well as the cost of the newspapers. PLUS, nearly all parks add a service charge on top, adding £10-£50 to the total cost.

The service charge covers the holiday home's cleaning, gas and electricity and most parks charge it. If they don't, electricity and gas will be charged on a meter using coins/tokens. Some European parks will also ask for a £100 refundable cleaning/damage waiver deposit, but you can pay £15 for a non-refundable Equipment Damage Waiver.
Remember this is accommodation-only, so also consider the cost of getting there (read the Cheap Motoring, Cheap Trains and Cheap Flights guides).
Other extras:
The parks also recoup their cash by charging for optional 'extras' such as bed linen and entertainment. To cut the cost, bring your own.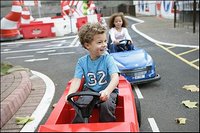 Bed linen - £1-£10 per bed
Bed linen and blankets are not included at any of the holiday parks. You should take your own, otherwise most parks offer bed linen and blankets for hire for about £1-£10 per bed.
Most tent accommodation includes pillows and blankets, but check with the park beforehand. It's also worth knowing cots, cot sides and high chairs may also require a supplement.
Entertainment - £3-£20 per person
Parks offering entertainment programmes may charge for optional entertainment passes, about £3 to £20 per person, per break.
Some parks offer free entertainment, so look out for the 'free entertainment' symbol when choosing.
Food - £10-£18.50 per person, per day
No meals are included in the price, so save by self-catering. Some parks have catering facilities for breakfast and evening meals, but this will be charged on top, about £10-£18.50 per person, per day.
Get Our Free Money Tips Email!
For all the latest deals, guides and loopholes - join the 10m who get it. Don't miss out
WARNING! There are absolutely no amendments or cancellations whatsoever after you've sent off the form. So only book if you're sure about the four dates and parks, and make sure you read the terms and conditions that IPSO enforces.