Family MoneySaving
50+ tips 'n' tricks to save if you've got kids
Get Martin's Free Weekly Email!
For all the latest deals, guides and loopholes - join the 10m who get it. Don't miss out

Rose | Edited by Dan
Updated 30 Jul 2015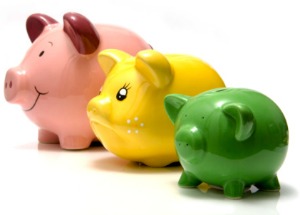 The cost of raising a child to 21 is estimated at over £200,000 – a wail-inducing sum. Yet there are loads of tips 'n' tricks to save.
This is our toy chest of 50+ quick tips on how to save money with kids.
The cost of raising a child to 21 is estimated at over £200,000 – a wail-inducing sum. Yet whether you're starting a family or in the midst of one, there are loads of tips 'n' tricks to save.
This is our toy chest of 50+ quick tips on how to save money with kids.
Family MoneySaving Checklist
Don't leave life insurance until it's too late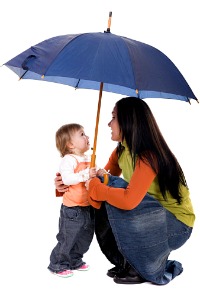 In the UK, one child in 29 loses a parent before they've finished full-time education (source: Aviva, Jan 2013). It's a sobering fact, so life insurance is well worth considering if you've got kids.
If you die, what'd happen to your kids?
If you've assets such as savings or a house, and others you'd like to look after, consider making a will. It's easy to put this off, but it's well worth tackling as soon as possible, both for your kids and for your peace of mind.
Get the family in free to TV show recordings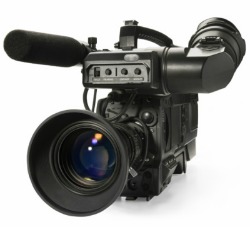 If your family often ends up staying in watching Saturday night TV, why not take 'em to see it being recorded?
You could be due £1,000s in child tax credits
Having kids soon adds up, from new shoes to school trips and more. Tax credits can massively help offset this. They can be worth £1,000s a year.
Family fun for nowt at 180+ free museums
If you're looking to educate and entertain the kids at the same time, the Free Museums and Galleries guide is crammed with over 180 UK venues that don't charge a penny.
Childcare vouchers can save £1,000s a year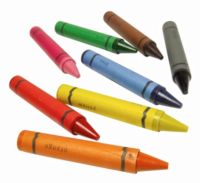 If you have to fork out for childcare, using special vouchers saves many parents £1,000s a year in tax.
DON'T Google EHICs – go here to get 'em free
Whether planning a kids-friendly holiday in Corfu or a couples' trip to Alicante, make sure all the family have up-to-date European Health Insurance Cards (EHICs) to get FREE family medical care on Euro holidays.
Save over £200 on family fuel bills by switching
With kids' baths, games consoles, TVs and lights left on, extra heating and more, even small families can face huge fuel bills, leaving many worrying about how to save money. But you can easily make big savings simply by changing gas and electricity providers, and get cashback or a case of wine on top.
Beware booking family holidays in term time
From 1 Sep 2013, changes to the law in England mean head teachers won't be able to grant leave of absence in term time, unless there are exceptional circumstances. Previously, head teachers had been able to grant leave for a family holiday in "special circumstances" for up to 10 school days a year (longer in exceptional circumstances).
Do a proper family budget
With family bills, holidays and day-to-day living costs, looking after a family can really stretch your finances. So it's crucial to make sure you're budgeting correctly. First, use the free Budget Planner tool to work out exactly where your cash is going.
Don't chuck best-befores away needlessly
"Yuck" is a word kids say a lot. So teach 'em early that there's usually nowt wrong with eating food after its best-before date.
100,000s miss out on £1,000s for childcare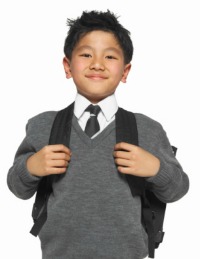 Childcare costs can be hefty, yet 100,000s of working parents are missing out on £1,000s of easy cash to help. It's a common misconception that tax credits are for the unemployed.
Use free kids' sports schemes in school hols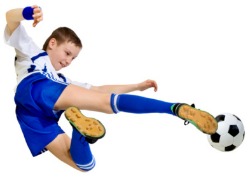 Keeping fidgety kids entertained during the school holidays can be exhausting (particularly if they've discovered the golden phrase: "I'm booored!").
Do a 10-min child benefits check-up
A treasure trove of extra cash is available to help families with kids in tow, yet many wrongly assume they aren't eligible. To quickly check, use the Benefits Check Up. Just enter your details to see how much you may be entitled to.
Snaffle cut-price zoo tix with 2for1 deals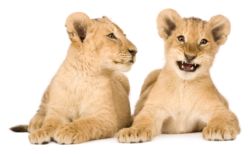 Whether you're off to the zoo for education, fun or just the cute factor (the penguins are Martin's favourite!) don't just pay full price on the day.
Your kids CAN afford to go to uni
Don't think the student fees shake-up means uni isn't affordable. Under the new student loans system, which started in 2012, some students won't need to repay at all, others will pay far less than the fees and some will pay back more.
Bag top kids' prezzies for under a fiver
Birthdays and Christmases can be eye-wateringly expensive if you've got kids to buy for. But there's masses of tried-and-tested treats that'll keep them grinning for next to nothing.
Give pocket money as pay to teach cash skills
We're not talking Justin Bieber-sized amounts of income, but pocket money can teach kids to manage their own cash.
Free kids' prescriptions, dental check-ups...
It isn't all bad news when it comes to the cost of family healthcare. Young people can get free prescriptions, dental and optical check-ups across the UK.
Nab cheap kids' clothing in online outlets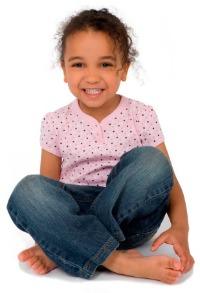 Kids have an uncanny ability to grow out of togs they've only just been bought. To help find kids' clothing for less, outlet shops are a handy way to hunt out bargains. These are stores operated by big brands to sell last season's goods at clearance rates – and now many are available online.
Earn up to 6% tax free on kids' savings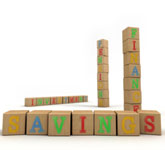 It's possible for kids to earn up to 4% in the top savings accounts – but many have cash in accounts that pay dismally. This doesn't just deprive them of interest, but also the chance to learn your money can work for you.
Don't just buy theme park tix at the gate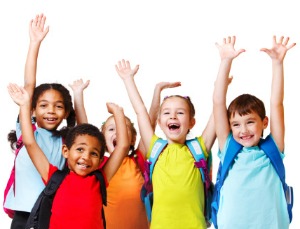 Family theme park tickets can be hair-raisingly expensive if you just pack the kids into the car and pay full price on the day. Even a single adult ticket to Alton Towers is over £46 at the gate.
£100s available in unclaimed home grants
Keeping your kids toasty and safe at home needn't mean shelling out more on gas and electricity bills. A mass of funding's available to help increase your family home's value, warmth and economy. Get claiming!
Grab a railcard for 1/3 off family train travel
Whether it's to visit relatives, go shopping or just for a family day out, if your family often travel by train a railcard can be a good investment. It costs £30, but gets you a third off most standard rail fares across Britain for a year.
Beware paying kids' uni fees upfront
The thought of £9,000-a-year tuition fees has sent chills down many parents' spines but trying to stop your kids from borrowing could waste money.
Specialist young driver cover can cost less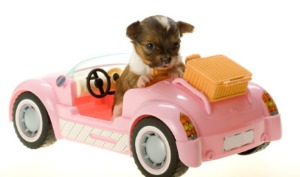 Once the kids reach that age and start itching to get out on the road, finding affordable car insurance for them can be a nightmare. Even the average price for a 17-22 year old is £1,242. But it's possible to massively cut this.
Use a shopbot to instantly compare prices
If you often shell out for family entertainment, here's a handy trick to quickly compare prices for family games, DVDs, books and more.
Don't assume junior ISAs are best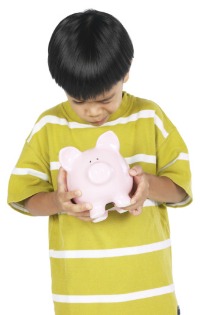 Junior ISAs are tax-free savings accounts that six million under-18s can save or invest in per tax year. In 2015/16 the limit is £4,080. They're tax-free until their 18th birthday, when they convert into normal cash ISAs to build a nest egg for adult life.
Downshift your grocery shop & save £1,000+
With TV ads encouraging kids to demand pricey brands, the cost of a family food shop quickly adds up. But many can easily save over £1,000 a year by doing the 'downshift challenge' (no earplugs necessary).
Single parents can get free support
Raising kids on your own can be especially tough. To help, charity Gingerbread offers useful free resources, with factsheets on what to do when a relationship ends, how to enforce child maintenance payments and finding legal help.
Bag restaurant vouchers for cheaper family meals out
Of course, eating in's usually the cheapest way to feed your little monsters. But if you're going for a family meal out, restaurant vouchers are a seriously easy way to save (without anyone going hungry!).
Smoking harms family health and wealth
The MoneySaving gain from quitting isn't just about spending less in newsagents. Many financial products are much pricier for smokers. The health risks are huge, and if you've kids in tow the stakes are much greater.
Try multi-car quotes if you've two or more
If you've two or more vehicles between family or friends in your household (vans could be included but bikes usually aren't), here's a canny trick to insure 'em for less.
Under-5s go free to National Trust venues
National parks, castles and gardens are a great place for an educational trip with the kids on a sunny afternoon. The National Trust looks after hundreds of historic houses, castles, gardens and more, and handily offers free entry to all its properties for under-5s.
Free guide to teach teens cash skills
Companies spend billions of pounds a year on marketing, advertising and teaching staff to sell. But we don't get any "buyers' training", and neither do our kids.
Get free cash to study (not just for kids!)
Studying isn't just for kids 'n' teens. Whether you or a family member want to get a degree, learn a new language or even study part time, there may be a grant or free course to help.
Quickly turn old family mobiles into cash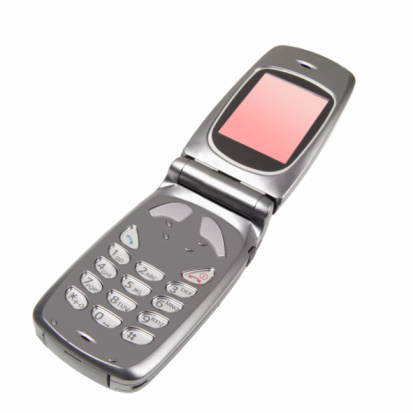 With kids and teens often getting through handsets quickly, families can soon accumilate old, unused mobile phones but there is an easy way to get some cash back.
Switch to boost interest on stagnant savings
If you're building a family nest egg, don't neglect it. With interest rates at horrendous lows, the only way to get a decent amount's to treat your savings a bit like a job.
Get back lost Tesco Clubcard vouchers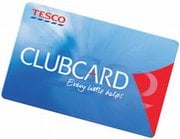 Family homes have a knack for swallowing paperwork, particularly if it's useful. So if you've ever lost Tesco vouchers (or want to check just in case) you can access the codes online to redeem instantly, or get vouchers re-issued.
Should student loans be paid off early?
To help with uni costs, many students take out an official Student Loans Company loan. But it's crucial to realise a loan this cheap shouldn't necessarily be paid off more quickly than necessary. See the Repay My Student Loan? guide to see when it's best to leave it be, plus a nifty tool to calculate how long it'll take to pay off.
Global family travel insurance under £50
If you're jetting off on a well-earned family holiday, having the right travel insurance can be extremely useful if something goes wrong but don't pay over the odds.
Fill yer boots with freebies
Here's one thing that doesn't change as you grow up... the best things in life are freebies! Use the Freebies directory to get loads of everyday items for free, from nappies and pet food to teabags and tissues.
Pay off debts before saving – debts cost more
If you've found yourself with a family nest-egg and debts to pay, this quick tip will drastically improve the health of your finances. If you have both debts and savings you're seriously overspending. Debts usually cost more than savings earn.
Don't need it? Won't use it? DON'T buy it!
If you've a family to look after, it's likely your wallet's under more pressure than ever before. So before you buy anything, use these money mantras to help keep your cash in your pocket.
Haggle to save £100s on family package hols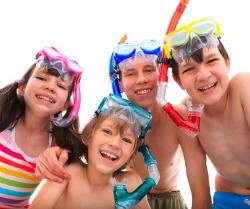 Package holidays can be great if your family like going to popular holiday destinations, and they often come with handy extras like kids' clubs to boot.
Get paid for your opinion – from home
If you've stayed home to look after kids, doing online surveys could be a handy little earner. It's possible to earn £100s a year from home, without any special skill or talent, by filling in web surveys and online research.
Are you in the wrong council tax band?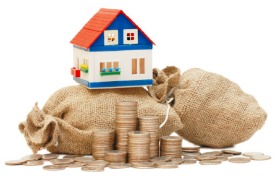 There's a chance you may be paying too much for your family home's council tax. Scarily, many homes are in the wrong council tax band, and have been since 1993.
Free high-tech treasure hunts via GPS
If you've a GPS navigation device such as a sat-nav or GPS-equipped mobile phone, you can get instant access to global treasure hunts, known as geocaching. This is a fun, free way to put a smile on kids' faces.
Use free tools to value your house for nowt
If you're thinking of buying your first family home, the first steps from renting to buying can be daunting.
There's no NHS for pets – bag the right cover
Whether you've a family tomcat or tortoise, pet insurance can be very useful. Vet costs can be huge, and you can be liable if your dog injures others (not cats as they're 'free spirits').
Quit job for kids? Get return-to-work cash
If you gave up your job to raise a family, going back to work can be daunting. Yet there's free cash to help.
Use family talents to cut wedding costs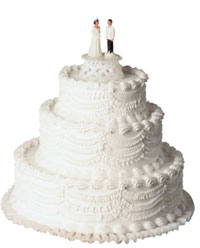 It's meant to be a fairytale day – but average wedding costs of £20,000 are unbelievable too. Of course, we're not saying you need to get married to have a family! But if you or a family member are getting hitched, there's plenty you can do to save.
Unused gyms, mags & pay-TV waste £1,000s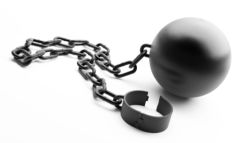 Many of us have costly family subscriptions for gyms, mags, packaged bank accounts and more, yet rarely or never use them. With time and house moves, we can even forget about 'em altogether.
Do a 60-sec voucher check before you shop
Before your family hit the shops, remember to check the Discount Vouchers page to find the latest vouchers, codes and deals. It's also well worth bookmarking the High Street Sales diary to keep an eye out for seasonal clearances on toys and kids' clothing in your favourite stores.
Get Martin's Free Money Tips Email!
For all the latest deals, guides and loopholes - join the 10m who get it. Don't miss out