Cheap Private Health Insurance
How to slash the cost of getting treatment
Get Our Free Weekly Email!
For all the latest deals, guides and loopholes - join the 10m who get it. Don't miss out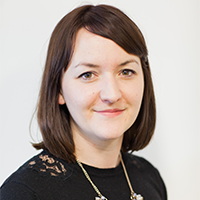 Rebecca | Edited by Johanna
Updated July 2016
Private health insurance should be seen as a luxury, not a necessity, as the NHS provides comprehensive medical treatment to anyone who needs it, regardless of their ability to pay.
However, if you do decide to get this cover (also known as private medical insurance), there are ways to keep the cost down and still get a good policy. This guide explains how private health insurance works, how to buy it and what to watch out for.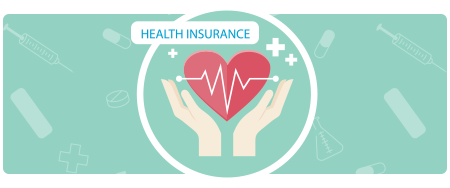 What is private health insurance and what's included?
Health insurance, also known as private medical insurance or private medical insurance, covers the cost of private medical treatment for 'acute' conditions – diseases, illnesses or injuries likely to respond quickly to treatment.
There are lots of different plans to choose from and while basic policies cover essential treatments while more comprehensive policies may include specialist therapies and complementary medicines such as acupuncture or chiropody. To sum up:
You pay a monthly sum to the insurer and it pays out for your essential treatments such as hospital care and surgery.
It's also possible with some private medical insurance policies, for example, you can choose the hospital you go to while with others certain treatments will be included, so it's important to make sure that if you're buying a policy it's the right one for you.
What is typically included under a private health insurance policy?
What is covered under a health insurance policy will largely depend on its terms and conditions but there are some features which are commonly included.
Tests as an inpatient or day patient
Policies include treatment which can be done while you are an inpatient or a day patient. A day patient is admitted to a hospital but does not stay overnight and an inpatient typically stays overnight. Tests for inpatients and day patients are usually included.

Surgery as an inpatient or day patient
Surgery for inpatients, which usually means you're in over night, and day patients, those who are treated during the day and don't stay overnight, are usually included.
Hospital accommodation and nursing care
If you need to stay in hospital and receive nursing care this will be included in most policies.
Outpatient tests, consultants and therapy
While not usually included as standard, outpatient tests, consultations and treatments with a specialist and therapy such as physiotherapy and complementary therapy may be included in some policies.
Acute stages of chronic conditions
While chronic conditions, those which last a long time and often have no known cure, are largely excluded, some policies cover their beginning stages. This means some treatments and specific drugs for cancer may be included but will usually attract a higher premium. Palliative care, care for patients who are suffering from serious long-term illnesses, is usually excluded.
Many policies also include exclusive drugs which are unlikely to be available on the NHS, such as herceptin for treatment of some kinds of breast cancer. For drugs to be used, they need to be approved by the National Institute for Health and Care Excellence.
What is typically excluded from health insurance?
Chronic conditions are excluded as standard while visits to a GP, trips to accident and emergency or injuries from dangerous hobbies, such as skydiving, may also not be covered. Below is a list of the other most common exclusions.
Drug abuse
HIV/AIDS
Normal pregnancy
Gender reassignment (sex change)
Mobility aids, such as wheelchairs
Organ transplant
Dental services
Prescription drugs and dressings, after leaving hospital or as an outpatient
Deliberately self-inflicted injuries
Infertility
Cosmetic treatment
Experimental or unproven treatment or drugs
Kidney dialysis
Injuries due to acts of war
Can I just use the NHS?
Health insurance works alongside the NHS, so you won't lose your entitlement to NHS treatment just because you have health insurance. If you really don't need to avoid waiting lists, or won't benefit from faster consultations, consider sticking with NHS treatment.
What restrictions will I face if I buy health insurance?
There are a number of restrictions to health insurance cover. If these make the product less attractive, consider going without.
It's possible you'll be put in a private patient unit within an NHS hospital, but you could also end up on an NHS ward rather than a private room.
If you get a serious illness, you won't necessarily receive treatment more quickly by being covered by a health insurance policy than you would under the NHS.
You won't have unconstrained choice over where you are treated, or who you are treated by. When you buy your policy, typically you'll choose a hospital list which will determine where you can be treated. The broader selection of hospitals you choose, the higher your premium will be.
You won't be refused cover if you have a disability, but as with other pre-existing conditions, your insurer might not include cover for treatment needed as a direct result of your disability. But under the law, the provider must act reasonably.
What is a chronic condition?
Chronic conditions, such as arthritis, asthma or cancer aren't covered by private medical insurance. These are generally defined as something that:
Needs on-going or long-term monitoring through consultations, examinations, check ups, and/or tests.
Needs ongoing or long-term control.
Requires your rehabilitation or for you to be specially trained to cope with it.
Continues indefinitely.
Has no known cure.
Comes back or is likely to come back.
What's a moratorium plan and why is it cheaper?
On top of picking a plan that's right for you, you can either buy something called a 'fully underwritten plan' which requires you to disclose your full medical history or what's called a 'moratorium plan' which is a cheaper option and has blanket exclusions on certain pre-existing conditions.
Can I switch and save?
If you already have a health insurance policy, and you find a cheaper quote elsewhere (make sure the cover is at the same level), all you need to do is set up the new cover to start saving.
However, unlike other types of insurance, it can be tricky to switch and save with health insurance. This is because existing health problems can tie you to one insurer and the cover gets more expensive as you get older.
Therefore, before rushing to switch and save always check your current policy as it may be better value.
Will a policy include my children and partner as well?
If you want to add your children or partner to your policy, family policies are available. You can also buy an individual child's plan, although these are less common.
They are designed to cover acute, short-term conditions, in the same way that individual adult plans are, although some policies won't protect children for certain conditions or will only cover them for inpatient and outpatient hospital treatment – so it's always worth double checking the policy before you buy.
Make sure you know what your family's needs are, then make sure the policy you're interested in matches up. And remember – as most children's treatments are free on the NHS the amount you can claim for is limited.
Also be aware that some hospitals won't admit children so before you buy check the hospitals allowed in the policy will treat your children.
How do I pay?
How you pay for any treatment depends on your insurer, but most have similar processes.
First you'll need a referral from your GP for the treatment. Then check with your insurer to register the claim and make sure you're covered for it.
You'll need to give details such as a membership number, the date of the treatment, details of the procedure and the charge for each service and the total of all the charges.
Your GP will need to refer you to a hospital from a chosen list approved by the insurer, and throughout the process you need to keep your insurer up to date.
Can I use a healthcare cash plan rather than buying health insurance?
Healthcare cash plans are very different to health insurance. They cover regular, everyday treatments such as dental, optical and physio care as well as some alternative treatments such as physiotherapy, stays in hospitals and sometimes even massages.
Here, you pay a monthly fee to an insurer then if you need to pay for NHS or private treatment you pay upfront, and can claim some of the cash back, up to an annual maximum limit.
For full details, read the Cover for Routine Healthcare Costs guide.
I'm already covered under a workplace scheme. Do I need to buy cover?
If you have a workplace scheme, and it is right for your needs, you are unlikely to need to buy extra cover. Some employers may pay for your health insurance for you and your whole family, although this is classed as a 'benefit in kind', so you'll pay the tax on it.
But this can still be cheaper, even if you pay the whole lot yourself, because firms' bulk-buying power means they can negotiate big discounts. So find out the cost and compare it to the cheapest plans. If your employer doesn't have a scheme, your partner's company may allow you to join it.
What's the difference between health insurance and critical illness?
Health insurance is very different to critical illness cover. Health insurance covers the cost of private medical treatment for 'acute' medical conditions – diseases, illnesses or injuries likely to respond quickly to treatment.
But with critical illness, you're paying to cover specific serious illnesses. If the worst happens and you get one of the illnesses listed in your policy, you're then paid a tax-free lump sum in a one-off payment and you can use this however you like, for example; to put towards mortgage payments.
Private health insurance:
Your 9 need-to-knows
Health insurance covers the cost of private medical treatment and people who buy it typically do so because they receive faster consultations and private treatment, which can be in a private or NHS hospital.
While it can cover the cost of private day patient surgery, tests and hospital accommodation, you wouldn't be able to use it if you were taken to accident and emergency.
Here are nine need-to-knows to help you decide if it's right for you and where to find the best cover at an affordable rate.
What to do if things go wrong with your insurer
If your health insurance company rejects your claim and you think it has done so wrongly, do not take it lying down. First complain to it directly then if you don't get a response within eight weeks, complain to the free Financial Ombudsman.
The ombudsman is an independent adjudicator that will make the final decision on a claim if you are locked in a dispute with your insurer. For more on how to make a complaint, read our Financial Rights guide.