Reclaim PPI for Free
Claim £1,000s for mis-selling with time-bar looming
Get Our Free Weekly Email!
For all the latest deals, guides and loopholes - join the 10m who get it. Don't miss out

Martin and Wendy
Updated November 2016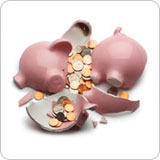 This is urgent for everyone who's had a loan, credit or store card, catalogue account, overdraft or car finance. The regulator in August reiterated plans to introduce a time-bar on claims, so check NOW if you were flogged worthless PPI – and if you were rejected before and didn't go to the Ombudsman, try again.
Never pay a claims handler 30% – you can easily reclaim £1,000s for free yourself. This is a step-by-step guide on how to join the millions who've had over £20bn of PPI premiums refunded, including free PPI complaint templates – downloaded more than 6.3 million times – how to deal with an offer and how to re-open a complaint.
Warning! While every effort's been made to ensure this article's accuracy, it doesn't constitute legal advice tailored to your individual circumstances. If you act on it, you acknowledge that you do so at your own risk. We can't assume responsibility & don't accept liability for any damage or loss which may arise as a result of your reliance upon it.
PPI claims FAQs
Follow the step by step guide to reclaim. It's a relatively easy process, yet many have questions so this FAQ section should help you see the lay of the land before you start (thanks to all who suggested questions).
If your question isn't answered here, it may be in the main guide below. Remember, the general rule is, if you think you were mis-sold, give it a go. If the bank rejects you, that doesn't automatically mean you don't have a case – take it to the free Ombudsman service.
The PPI basics: what is it, how was it mis-sold?
I don't have full details, what can I do?
'Can I reclaim' queries
'Was I mis-sold?' queries
The Ombudsman, payments & more
Get Our Free Money Tips Email!
For all the latest deals, guides and loopholes - join the 10m who get it. Don't miss out
Get £1,000s back on mis-sold PPI
The UK's biggest protection racket isn't run by thugs in back alleys, but the genteel staff of Britain's banks. For years they were made to steal £1,000s, but now you can get your money back.
We've won in court – paving the way for the millions that've been mis-sold to reclaim. Reclaiming yourself is easy, lets you keep the full amount – and it's completely FREE.
If you've got a loan, urgently check whether it included insurance. If it did, you could be paying £1,000s for potentially worthless cover – and you might not even know about it.
Quick FAQs
Why is reclaiming possible?
Because what the banks did was wrong. Since 2006, the financial regulator, the FSA/FCA, has fined PPI companies left, right and centre for "not treating customers fairly".
Then in August 2010 it finally decided the whole industry needed to tidy up its game and it set out a list of rules providers must follow to proactively find and compensate consumers who were mis-sold a policy.
In October 2010, the banking trade body, the British Bankers' Association, decided to take legal action against these plans and unfairly placed most cases on hold.
However, in April 2011 the High Court ruled in favour of mis-sold consumers, and the banks eventually accepted the verdict, gradually lifting the hold on complaints.
Why was PPI mis-sold?
There are some 20 million PPI policies in the UK, previously generating a whopping £5 billion a year for the companies involved.
The insurance cost almost always dwarves the interest, so many believe this is the most overpriced financial product around.
Worse still, in June 2008, after a 15 month investigation into PPI, the Competition Commission found the following average payouts:
Car insurance: 78%
Home insurance: 54%
Mortgage PPI: 28%
Personal loan PPI: 15%
Credit card PPI: 11%
Simply put, this means...
For every £100 insurers take on car insurance, they pay £78. On loan PPI they pay out just £15, meaning it is HUGELY profitable.
Most of this profit goes to the lenders, not the insurance companies. The only silver lining? It means mis-selling cases are easier to win! See the success stories below for inspiration.
Some inspiration before you begin
If you've been mis-sold you CAN get the money back. And you can do it yourself and for FREE. Success stories have been flooding in from those who've easily reclaimed £1,000s.
Here are a few for inspiration, see PPI Successes for more:
Thank you so much for giving me the courage to reclaim my PPI and for making it so easy – I have received £35.000. It has literally been life-changing.
Last week my bank said it wouldn't uphold my complaint, now it's offered £6,000. I only wrote as MSE told me to.
I took your advice and have claimed PPI from all the companies we had loans with. The result has been overwhelming, approximately £19, 000 back... thank you.
I wrote to my bank about several loans I'd had with them since 1998. I got a letter back offering me just under £13,000 compensation for mis-sold PPI, very quick turnaround as well, money was in my account in less than a week from sending the agreement back!
Even if you said you didn't want PPI, it's still worth checking, as one site user found...
I actively refused PPI on every loan/credit card but they'd still been charging me. #Sneaky
How it may have been mis-sold?
How easy your reclaim is likely to be depends on how you signed up originally:
If you bought online ...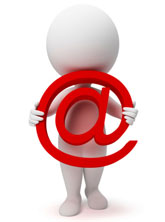 Nowadays, many apply for loans online. If you signed up on the internet, reclaiming's more difficult as the full terms are usually available there, and the onus was on you to have understood them.
But there's an important exception. If you signed up with a provider that was using pre-ticked boxes, you may have had to opt out of the insurance rather than opt in.
In July 2007, all lenders agreed to stop doing this, but if you took out a loan before this date, check urgently – you may have bought insurance without knowing.
How you could have it without knowing...
It's scary, but true – many still have loans from when the picture was like this:
You want a £5,000 loan over five years. You've seen it advertised at a cheap 7% rate, so you call up.
You: "I'd like a £5,000 loan over five years please."
Bank: "I presume you've seen our competitive interest rates."
You: "Yes, can you give me a quote please."
Bank: "Sure, our fully protected loan is £125 a month."
Most people would find it virtually impossible to mentally calculate how much the monthly repayments should be, so £125 sounds fine.
It's a brilliant hustle. The answer contained two little words that make 'em a fortune – "fully protected". They mean you're also being flogged expensive insurance.
Actually, the cost of the loan at 7% should be £100 a month – the remaining £25 is to pay for the insurance. That means if you'd just got the loan you'd have repaid the £5,000 borrowed plus £950 in interest.
Yet the insurance adds £1,500 over the life of the loan; that's MORE than the interest cost and it's almost pure profit for the bank!
Widespread mis-selling has left many with unnecessary cover. Even if you need it, if you got it through your lender it's likely you're paying four times more than you need to.
If you bought face-to-face or on the phone...
Here, the salesperson was responsible for ensuring you both understood the terms of any PPI and that the policy was appropriate. This also applies if you took out the policy online but were later called about the insurance, as often happened. This form of mis-selling has often been systematic, with staff being forced to sell policies or face lower pay.
You may have been told insurance was compulsory. It isn't, and that alone counts as mis-selling. Plus, the self-employed, unemployed, retired, those with pre-existing conditions, or who are covered elsewhere, have all commonly been flogged unnecessary policies.
So if you've got a case, write and complain. To reclaim, you'll need to write up to three times (templates for all of them are here); the last being to the free Financial Ombudsman Service, though there's a chance you could get a payout sooner.
As all of this is free, the worst case scenario by reclaiming is... you lose the cost of three stamps.
Get Our Free Money Tips Email!
For all the latest deals, guides and loopholes - join the 10m who get it. Don't miss out
Step-by-step reclaiming
If you think you may be a victim of PPI mis-selling, follow this step-by-step guide:
Step 1. Check your policy
Before starting, it's important to see if your complaint's valid. See the PPI Basics questions in the FAQ section.
The first step is to find out whether you had insurance on your account. Either write or phone the company that sold your loan and ask.
Most big lenders will be able to tell you by phone whether you've had PPI, either now or at some point in the past. See contact details for the main banks in the PPI reclaiming's getting easier MSE news story or just try the main customer service number for the firm.
Want to see your paperwork?
While it isn't always necessary, as you can start a reclaim without it, if you don't have a copy of your agreement or T&Cs you can contact your lender to ask for a copy (make sure T&Cs date back to the time of your agreement, as terms will change over time).
What to ask depends on whether your account is still open or is closed. There are template letters for both below to help.
Open account? Here, lenders can ask for £1 to provide a copy of your agreement but not all do so. You could include a £1 cheque (don't send cash, though) to speed it up a little.
Closed account? You can ask for a full breakdown of your whole account, specifically including the insurance. If it takes longer than 40 days, report it to the Information Commissioner. This can cost £10 so you could include a £10 cheque (not cash).
OPEN account
CLOSED account
What to do if you have problems opening the letter
Calculate how much you may be owed
If you want to calculate the exact amount, you'll need to ask for a full breakdown, whether the account is open or closed. Though this isn't actually necessary, as if the company agrees the reclaim it should do it for you.
When you get your paperwork it should detail the loan amount, the insurance amount and the type of policy that you have or had. If the amount is monthly you need to calculate the total cost over the life of the policy.
Step 2. The PPI mis-selling checklist
Now it's time to go through the checklist below. Sellers of PPI have a responsibility to ensure you understand the nature of the product, and that it's appropriate for you.
All policies will have exclusions, and you should have been told about them. As most policies are bought alongside a financial product rather than on their own, the key issue is:
...what was said at the point you were sold the product.
Here are the key mis-selling categories. If you fit one or more of these, you probably have a case:
Were you told it was compulsory?
It's a common complaint that consumers are told they must buy a policy from the same provider as the loan in order to be accepted for the product. This is mis-selling.
Any company that subscribes to the Lending Code (see list) agrees it won't insist you buy an insurance product from it. Therefore if the salesperson...
Didn't make it clear the policy was optional or tell you about any cooling off period.
Implied or stated it would be more expensive if you didn't take the insurance.
Implied or insisted you take out their policy to qualify for the product or help with your application.
Was very pushy when selling the product, so you felt you could not say no.
Would not let you continue with the application if you did not sign the insurance agreement as well.
If one of the above applies, then go to the how to reclaim section.
Didn't realise you had cover?
Have you just checked your loan agreement to find that you've been paying for insurance, but didn't realise until now that you had it, or what it's for?
Some old agreements (pre-July 2007) may have used pre-ticked boxes so you had to opt out of the insurance rather than opt in, which is unfair. Always check this, and if you're paying for insurance you didn't know you had, go to how to reclaim.
Were you told or sold the wrong thing?
This covers anything from the fact you were already covered through work or your partner, the policy was not what you agreed to, the insurance term was shorter than your loan and you didn't realise, or if you thought it was a joint policy but in fact it was only in one person's name.
Does this apply to you? Expand the full general mis-selling briefing
Those selling PPI polices are obliged to tell you about the criteria of the policy and to confirm it's right for you. If you speak to someone when applying for a loan, they need to consider your circumstances. Buying online places more reliance on you doing checks.
However, because PPI polices earn providers large profits, staff were often highly encouraged to sell as many as possible, and were well paid for doing so, meaning mis-selling was rife.
If you contacted a provider by phone or in person, and if they didn't give you fair, correct and reasonable information, it's likely you were mis-sold.
Some common examples of PPI mis-selling
In summary
If you have an inappropriate PPI product and weren't told it was inappropriate, or you don't think you were given full information on what the policy would and wouldn't cover, ask for an explanation.
Self-employed, unemployed or retired?
If you were unemployed or retired, check if the policy included unemployment cover. If it did, the unemployment cover's worthless – this should've been pointed out.
If you were self-employed, check whether you were eligible for a payout if your business went bust (usually not) – if not, and it wasn't pointed out, you may have a case.
Does this apply to you? Expand the full mis-sold unemployment cover briefing
Have you been paying for a policy which includes unemployment? If you don't need unemployment cover, perhaps because you don't work or are self-employed, and mentioned this when you took out the policy, or were never asked about your employment status at all, a reclaim may be possible.
Is the policy suitable?
The unemployment element of PPI is only suitable for people who were working at the time they took out the policy, therefore you should have been asked about this at the time of application.
Example question: Are you in permanent employment, self-employment or contract employment for more than 16 hours a week?
Of course, if your policy only covers accident and sickness, with no unemployment element, this section doesn't apply to you.
What is classed as working?
Providers have different definitions, so it's important to examine your policy in detail. If you're self-employed, check whether your specific set-up is covered.
As the unemployment element is a substantial part of the insurance cost, many who are self-employed have been paying for a semi-useless policy – and this could've been a huge waste of money.
If you were unemployed at the start of the policy (this includes students and stay at home parents), you were almost definitely mis-sold the insurance as, obviously, you wouldn't be covered for losing your job. The same applies if you knew you were going to become redundant or retire when you purchased the policy.
If it isn't suitable, were you mis-sold?
Assuming the policy isn't suitable, you need to establish if the salesperson bothered to check. Remember, it's the situation you were in when you got the cover that counts. So if you were an employee then, but are now self-employed, that's not their fault – unless you've subsequently asked if it was still suitable and been misinformed.
It's likely you were mis-sold if either:
A. You made the salesperson aware of your situation and they suggested you get it anyway.
B. You weren't asked about your employment status at all.
Age is an issue
Most polices have an upper age limit of 65 or 70, after which you're not covered. If you were older than this when you took out your policy, you were definitely mis-sold.
If you've passed the age limit since taking out the policy, your cover and therefore payments should have stopped. If they haven't for any reason, you'll at least be entitled to a refund of payments made since passing the age limit.
This situation's rare, as providers' records should flag up someone's age being too high from their date of birth, but do check.
What to do if you were mis-sold?
Read the other categories to check if you've more reasons to complain, then write a letter to your lender. Find full details and templates in the How to reclaim section.
Had any medical problems in the past?
Most policies exclude existing medical conditions, meaning you're unlikely to be covered for any medical problems you've had in the past. You should've been asked about this, and informed the policy could be affected.
Does this apply to you? Expand the full pre-existing medical conditions briefing
You should have been asked about health issues when you got your policy. If you weren't, or were never asked about your medical history, a reclaim may be possible.
Example question: Have you had any illness, accident or other treatment which resulted in you being off work for more than 14 days?
What is a pre-existing condition?
Each provider has its own rules, but most are strict. It may decide whether to pay an insurance claim based on what it considers to be reasonable for you to have known about before the policy started.
If you make an insurance claim on health grounds, insurers may ask for medical records or proof you didn't have the problem when you took out the policy, and will probably turn it down if you've had a similar medical problem before.
This is one of the biggest reasons insurance payouts are rejected. Providers often take a 'broad brush strokes' approach; for example, if you had a bad lower back, they may decide not to pay for other unrelated back problems.
Were you asked?
Salespeople are not obliged to have a detailed medical discussion, but if they didn't mention medical exclusions at all, the policy could be void.
If you've had medical problems in the past, this is not enough to make a reclaim. The key point is whether, at the time of application, you were told this was an important part of the policy and were asked to disclose any past health issues.
Some insurers provide medical cover if you've been symptom-free for a few years prior to taking out the policy, so check your own paperwork carefully. If this applies to your policy, you weren't mis-sold, so this section doesn't apply to you.
Other health-related issues
As well as pre-existing health conditions, some general health problems are excluded from many polices, such as stress. Check the terms of your policy carefully to see if any conditions are not covered. If you weren't told about such exclusions, or were incorrectly informed when you asked about them, you may have been mis-sold.
What to do if you were mis-sold
Read the other categories to check if there are also other reasons to complain, then contact your lender. Find full details and templates in How to reclaim.
Has your provider already been fined?
The regulator has said it wants to see better practice. Many major providers, including Lloyds, Liverpool Victoria and Capital One have been fined for "not treating customers fairly". If yours has, it's very likely you've a case.
Does this apply to you? Expand the full list of fined providers
Are you a customer of one of these firms?
If you're a customer of one of these companies, it may have already been in touch. If it hasn't, you should send a reclaim letter asking for justification that your policy was sold with your best interests in mind.
Get Our Free Money Tips Email!
For all the latest deals, guides and loopholes - join the 10m who get it. Don't miss out
Step 3. Contact your lender
Write to or phone the company that sold the policy and ask for a refund. In the old days this often meant following a dance – thankfully, it's much easier now.
It's sometimes possible to deal with your whole complaint by phone. Barclays' customers can also start a complaint via the PPI portal once logged into online banking. Find the contact details for the main banks in the PPI reclaiming's getting easier MSE News story. If it works, great. If not, put it in writing – see the templates below.
How to do it: complete a simple questionnaire
Fill in and send a copy of the Financial Ombudsman Service's questionnaire below. For help getting the details together, see the full details section of the FAQs.
You can either do this via the Ombudsman's online form – which allows you to upload the paperwork to back up your case and submit your complaint online, without the need to print and post anything – or you can use one of the forms below...
Editable Word document
Printable PDF version
And remember if you complete a paper form, include copies of any paperwork that backs up your case, post it by recorded delivery to your lender and keep a copy for yourself.
Whichever route you choose, to help, we've written a guide to take you through it, step by step. It's written in Microsoft Word so you can easily cut and paste sections or have it next to you as you fill in the form.
If you're still having problems, call the Ombudsman on 0800 0234 567 (0300 1239 123 from a mobile).
Ombudsman questionnaire help
What to do if you're having problems opening the guide
Find additional details for the main banks: Barclays, Bank of Scotland, Clydesdale, Co-op, Halifax, HSBC, Lloyds, Nationwide, NatWest/RBS, Santander.
The most important thing to understand is: don't be put off if you're rejected. You may also need to go to the Ombudsman later, but you need to have written to the lender first.
Received an offer from your bank?
At this stage you could hear back from your bank with an offer to refund your PPI premiums.
That's great news but before you jump for joy, have a read of the Did your bank underpay you? section below to check you've received the full amount you're entitled to.
Some offer letters may also include a leaflet from MSE and Which? to help you check your PPI offer is fair, and know your rights if you feel it isn't. Here is a copy of the leaflet, let us know if you received it and whether you found it useful in the MSE Forum.
Rejected by your bank? Restart your complaint
If you submitted a PPI reclaim in the past, and didn't take it to the Ombudsman, then it's worth restarting your complaint. More than 60% of cases escalated to the Ombudsman have been upheld in the consumer's favour – a shockingly high figure, given these are complaints that banks have already turned down.
If you tried to reclaim within the last six months, and your bank rejected your case, you can go straight to the Ombudsman (see below). However, if you complained more than six months ago, it can be difficult to restart your reclaim.
This is because of rules laid down by the City regulator which say the Ombudsman does not have to consider a complaint if more than six months have passed since a 'final response' letter has been sent.
Exceptions to the rule
However, there are some circumstances in which this rule may be overlooked. These include, for example, a severe illness that prevented somebody from being able to write to the Ombudsman in time. Or take an original claim which had been rejected on the grounds the PPI provider could find no evidence a customer ever had a policy.
If the individual concerned then discovers an original document during a clearout which shows they DID have it, the case could be considered. Alternatively, if the bank or financial firm itself is happy to look at all complaints at any time - rather than just ones made inside the six-month deadline - then the Ombudsman will also look at it. But this is unusual.
As a rule, a PPI provider prepared to look at any complaint after the six-month rule will tend to do so on a case-by-case basis. However, if you do think you have a legitimate case, then it's simple job to do – just use the FOS online form or the MSE template letters to submit your complaint to your bank.
Remember to put in details of your last complaint, including any reference numbers if you have them. Explain that you're unhappy with the bank's decision, and ask it to look again at your case.
Step 4. Write to the Ombudsman
If you still haven't reached a satisfactory conclusion, it's time to make a formal complaint to the Financial Ombudsman Service. It's important to understand that if your bank didn't help follow the ode below...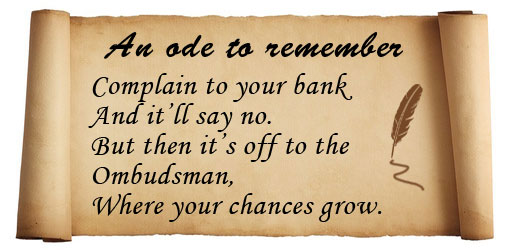 This is the official independent service for settling disputes between financial companies and their customers. The Ombudsman is completely free to use, and will adjudicate on whether your complaint should be paid out.
It'll decide whether your policy was sold unfairly or unreasonably (see some examples). It can only do so once eight weeks have passed from the date of your first complaint letter, unless your bank sends a final letter within the eight week period.
While the process of using the Ombudsman PPI claim form is simple, and the amount of money you could receive is massive, it's not usually quick. Your case may take a couple of years to be settled, so don't count on the cash now.
How to make a complaint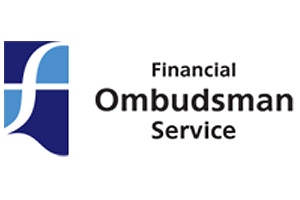 Just contact the Ombudsman and ask it to take on your case. It will then look at each case individually, so if yours is a matter of you saying one thing happened but the company disagrees, the Ombudsman will decide if it thinks the company acted fairly.
As the party with responsibility to provide full details of the insurance, the lender is expected to have more evidence on what happened to back up its case.
In the last few years, of the cases that needed to go as far as the Ombudsman, around 65% were awarded in consumers' favour. And even if yours isn't, there is no penalty for losing – it just means you don't get the money back.
Let it know your story
If you haven't already filled in the PPI questionnaire in Step 3 you'll need to do this now. Enclose copies of any paperwork that backs up your case. If you need help at any stage call the Ombudsman's helpline on 0800 0234 567 (or 0300 123 9123 from a mobile).
Everyone also needs to fill in a copy of the Ombudsman's complaint form:
You can either do this via its online form – which allows you to fill out the PPI questionnaire at the same time – or you can use one of the forms below...
Editable Word document
Printable PDF version
Again, it's quite simple to fill in, though do take care. To help, we've written a guide which takes you through the questions step by step. It's written in Microsoft Word so you can easily cut and paste sections, or print it and have it next to you as you're filling in the Ombudsman's form.
Ombudsman complaint form help
What to do if you're having problems opening the guide
The Ombudsman will then send you a confirmation letter to say it'll look into your case and get back to you if it needs any more information.
Sometimes this will take a long time, maybe even a couple of years as the Ombudsman deals with huge numbers of complaints. But don't worry – you can leave the matter to the Ombudsman to resolve and it will contact you with any offers from your lender.
If you think the Ombudsman wrongly turned you down
The Ombudsman's decision is usually made by an assigned adjudicator, but if you disagree with the result, you can ask for a formal decision to be made by one of the official ombudsmen at the service. This usually takes several months as it involves a detailed investigation into your case, but don't be afraid to push your complaint further if you think the initial decision isn't right.
After that, while the finance company must accept the Ombudsman's decision, you still have the right to take the company to court – see the 'Use a claims handling firm?' section below – if you don't agree with the result.
It's also worth noting that if you feel the Ombudsman hasn't handled your case correctly, eg, there have been unnecessary delays, you can ask for a senior manager to review it. If that doesn't resolve things you've a right to go to the Independent Assessor, though this is only about quality of service, not the actual decision made.
For other complaints the Ombudsman can help with, see the Your Financial Rights guide.
Get Our Free Money Tips Email!
For all the latest deals, guides and loopholes - join the 10m who get it. Don't miss out
Did your bank UNDERPAY you?
The letter's hit the doormat and it's good news. You're getting a refund and it says you'll be put back into the position you would have been in had you not taken out PPI in the first place.
But, hang on, before you get too excited, there's an extra sting in the tail being inflicted by some of the banks, which means you might not get as much money back as you'd hoped. And it goes by the name of comparative redress. Catchy eh!
If Barclays, Lloyds or RBS/NatWest offered you a PPI refund on a LOAN from 2012, you may be owed £100s more.
What is the problem?
There are two types of PPI. One is added in full at the start of a loan (known as a single premium) and the other is added to your account monthly (also called a regular premium).
If your bank has decided it shouldn't have sold you a single premium but it should have sold you a regular premium instead – you've been offered something called 'comparative redress'. It's basically suggesting it wasn't wrong in selling you PPI, it just sold you the wrong type.
If it's made this call, your offer will be the difference between what you actually paid and what you would have paid, if you'd been sold, in the bank's opinion, the correct product. It could mean you've been swindled by £100s or £1,000s.
For example, if the full refund of your single premium would be £1,000, and the cost of a regular premium would have been £400, you'd only get a refund of £600.
Quick questions
What products does this apply to?
It'll only be used for PPI taken out with a loan and not other types of PPI, such as credit card, store card, mortgage, catalogue, overdraft or car finance insurance.
You're unlikely to be affected if your case has been to the Ombudsman, as it would have already looked at this part of your complaint.
Are they allowed to do this?
Yes. Since the High Court ruled in favour of mis-sold consumers in April 2011 comparative redress became part of the regulator's rule book, so they are well within their rights to use it.
Not only that, but there's also a strange rule that says how much they are allowed to charge for the replacement PPI policy. It says:
The firm should pay to the complainant a sum less the amount the complainant would have paid for the alternative regular premium payment protection contract. The firm should, for the purposes of redressing the complaint, use the value of £9 per £100 of benefits payable as the monthly price of the alternative regular premium payment protection contract.
This means, even if the different type of PPI your bank suggests you should have been sold didn't actually exist at the time you were sold the PPI (which was usually the case) your bank is allowed to charge you £9 for every £100 you borrowed. So, on a loan of £1,000 the policy would have cost £90.
When are they allowed to use it?
The rules say this can only be used as long as it is done so "fairly" and consistently. It's often been used when the bank decides you had no other way to repay your loan if you were ill or lost your job, so you needed a way to protect your payments.
It wasn't used straight away though. A couple of lenders started in late 2012 and early 2013. Others soon followed suit but some have since stopped. See which lenders below. But the point is:
It's ONLY for loan PPI reclaims made from late 2012
A group of claims handlers found that over the last year up to 30% of PPI offers made by some providers included comparative redress, with claimants affected being around £730 worse off on average. See the MSE News Story for more.
Which lenders are doing it?
We contacted the major banks and building societies and the following confirmed they use comparative redress or have offered it in the past:
Barclays offered comparative redress between October 2012 and October 2013.
Lloyds Banking Group has offered comparative redress since February 2013 and continues to do so.
The RBS Group has offered comparative redress since early 2013.
The following providers have confirmed that they've never used comparative redress:
HSBC says there may be a handful of customers who were offered comparative redress, but it was never part of the bank's formal complaints process.
How to spot if you had comparative redress
Dig out your PPI offer letter and look for the mention of comparative, or alternative, redress. If you no longer have the letter ask your bank to send you a copy.
It could also be referred to simply as a different type of PPI, a monthly policy, or something that would 'cost £9 for every £100 of your monthly repayment'.
If you're not sure, call your bank to ask "Did my offer contain comparative redress?". See contact details for the main banks in the PPI reclaiming's getting easier MSE news story.
How to challenge the decision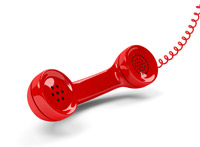 Whether you received your refund offer in the last week or over a year ago, if you disagree you would have bought this different PPI it's NOT compulsory for you to accept your bank's decision – and you can get your money back EVEN if you've already received a payout.
Contact your bank
If you believe you never needed PPI in the first place, simply call your bank to tell it why. You are able to rightly reclaim what is yours.
Examples of when you might want to challenge a decision include when you already had cover from work or savings to cover it; you repaid the loan early or refinanced so there was no need for loan insurance.
This should just be a matter of making a quick phone call to make sure your bank had all of the information it needed to make its decision, but if you'd like to put your request in writing our template letter may be able to help.
Can the Ombudsman help?
The free Financial Ombudsman Service can help with most cases if you think your bank's not playing ball.
Complaints are time-barred from going to the Ombudsman if it's over six months since your last contact with your bank. But don't let that put you off.
Call it on 0800 0234 567 (0300 1239 123 from a mobile). See its leaflet on Comparative Redress.
As the use of comparative redress is only recently coming to light the FOS said it's happy to be a point of call for enquires and will look at taking on cases, new and old, on a case-by-case basis.
When won't the easy route work?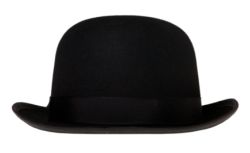 The Ombudsman can only help with complaints about FSA/FCA-regulated companies. All PPI sales from January 2005 are regulated by the Ombudsman, but some earlier policies aren't. Any provider that was regulated before this will be covered by the Ombudsman so all banks and building society loans should be fine.
Sadly, if you got PPI in 2004 or earlier and the provider wasn't FSA/FCA-regulated (such as car dealerships, window installer or some hire purchase arrangements), the Ombudsman has no jurisdiction. This makes reclaiming trickier, though it's still worth trying.
Call the Ombudsman to check – it'll put you in touch with any other organisations that may be able to help, including the Finance & Leasing Association, Association of British Insurers or the Financial Services Compensation Scheme if your lender's gone bust.
Please share your experiences in the PPI Non-ombudsman reclaiming and Companies in default forum discussions.
Claims handler FAQs
I get unwanted cold-calls and texts from PPI companies, how can I make them stop?
It is illegal for UK companies to call any individual who has indicated they don't want sales calls.
If you don't want to receive marketing calls, join the Telephone Preference Service register. Once registered, it takes about 28 days for calls to be stopped, including live calls. See the Stop Cold Caller guide for full info.
For texts, there are two options you can follow. While they won't completely stop the spam, the more of us that do this, the less spam we're all likely to get in future.
Option 1 is to report the text to your network provider. The big networks have a simple, free method to help you do this. Just forward the message to 7726 (spells SPAM), making sure it includes the senders' number. Vodafone customers need to add an '8' and Three customers need to add a '3' to the beginning of this.
Option 2 is to report it to the Information Commissioner's Office (ICO). This helps them monitor bad practice and investigate firms or individuals who may've broken the law. See our Stop Spam Calls and Texts guide for ways to report your spam.
A company's kept my initial fee after I pulled out, help!
Check the contract to see if you can get the fee back if you cancel. Some claims management firms (sadly, it doesn't apply to them all) say their commitment fee won't be more than £20, so the difference should be fully refunded.
If you paid by credit card you may be able to get a refund from your card company under Section 75 if it was over £100 (full info in the Section 75 guide). If so, it's likely this is your best bet – contact your card company.
I'm using a claims handler but I'm not happy, what can I do?
Fear not, since the start of 2015 the Legal Ombudsman has been able to help with complaints about claims management companies. If you feel as though you've received poor service the process is similar to using the Financial Ombudsman Service.
First, make your complaint to the claims handler you've been dealing with. It has eight weeks to reply, but if it takes longer or you're not happy with its response you can ask the Legal Ombudsman to help. Just fill in the form on its website and email the form back or call 0300 555 0333.
It's free to use and independent and has the power to make firms pay compensation, reimburse costs or provide other forms of suitable redress where it finds there has been poor service. It's also happy to give guidance on how to start a complaint if you give its enquiry line a call. Or you can ask it a question in the ask the ombudsman MSE forum thread.
One extra point to note is that, as it's a new scheme consumers can currently submit claims to the Ombudsman for issues going back to 5 October 2010, as long as they first complain to their claims handler. This complaint could be submitted now, or have been done so in the past.
However, for anyone complaining about a problem that occurred after 28 January 2015, the Ombudsman will only be able to take complaints within six months of someone receiving a final response from their claims handler.
The claims company says I've a better chance if I use it, is this true?
No. There's no evidence whatsoever for that, so you should avoid it as it's not an honest player. You can reclaim yourself, for free, without giving any of your payout to a claims company – just follow this guide.
How do I know if a claims handler's any good?
Is it best to reclaim yourself or use a company? Is there one you recommend?
We don't normally believe in using claims handlers – they take usually take about 25% of the proceeds, plus VAT, and it's easy to do yourself. Many people give away £1,000s unnecessarily when they could keep all the reclaimed cash themselves, and only need to send one letter or make a short call.
There are some circumstances where using a claims handler can work. Try our quick 'Should I use a claims handler?' tool first, as you may be able to do it for less. Reclaiming's easy, and we've free templates to help.
Plus read Martin's blog: Is it worth using a PPI claims company? 10 things you need to know.
Going to use a claims handler anyway?
If you're considering this route, before doing anything else, use our quick 'Should you use a claims handler?' tool below, as the vast likelihood is you can do it cheaper yourself.
If you're intent on using a claims handler regardless, then it's imperative you do the right checks. Use our checklist: What to check when picking a claims handler.
Possible alternative: Use a lawyer to take it to court yourself
An alternative is to find yourself a local lawyer willing to take the case on, or a no-win no-fee legal firm (some claims handlers link with or use them).
After all, from this point on it's likely to get litigious so a lawyer should help. In fact, a legal letter may make a company with a flimsy argument settle quite easily.
Yet if you are going to hire a lawyer, ensure you discuss the fees beforehand and compare it to the maximum you can reclaim.
Taking court action

If you've tried a reclaim through a trade organisation and it won't help, there's always the option of taking court action against the PPI provider via the small claims system. The complaint is generally on the grounds that it's misrepresented your contract (and therefore made it invalid) if it didn't give you the full facts about the product or ask for all the required information.
This can actually be quicker than using the Ombudsman but will involve costs, eg, £50 for smaller amounts, up to £300ish for larger reclaims – although you will get these back if you win – and there's always the risk you'll have to argue it in court.
If you have good grounds, and understand the legal arguments, then do consider it. There's a good chance it will force the PPI company to settle, but there are no guarantees.
For further details on how to take county court action, look at the Small Claims guide and the taking court action section of the How To Complain guide. If you give it a try, please let us know how you've got on in the Successes and failures forum thread.
Please tell us your experiences!
Things will continue to develop over time. Please let us know how you get on so that we can keep our article up to date and help as many people as possible by reporting your PPI successes and failures in our forum – all stories are useful for other MoneySavers.