Consumer Rights Mini-Guide
Print and pop in your wallet
Get Our Free Money Tips Email!
For all the latest deals, guides and loopholes - join the 12m who get it. Don't miss out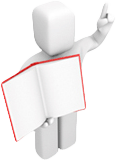 Has a shop ever tried to fob you off when buying or returning an item? This is a free wallet-sized consumer rights mini-guide, designed so you can print it out and instantly refer to your legal rights.
Just keep it with you and you'll be armed with the correct laws and rules. You can even show it to the retailer to prove you're in the right.
The law has changed. The Consumer Rights Act came into force on 1 Oct 2015. This guide focuses on your rights for items purchased after 1 Oct 2015, but where the rules differ for items bought before then we've indicated it in the guide.
Click the button to print it out
Print Colour
Automatically scales to wallet size when printed. Two are printed per page!
Cut it out and fold to credit card size

Put it in your wallet & pull it out before spending!

POLITELY quote the rules to shop staff if you need to. There's more info on the rules below.
Get Our Free Money Tips Email!
For all the latest deals, guides and loopholes - join the 10m who get it. Don't miss out
More detailed guidance...
The pull-out guide gives you the simple, crucial facts you need to know. Below are more details, including relevant time periods and how to take action to enforce your rights.
Yet this is just the beginning. The full Consumer Rights guide has much more detailed guidance.
Know you're a SAD FART!
It's important to know your basic statutory shopping rights. So to help remember them, just think of the SAD FART technique. By law, goods are faulty if they're not of...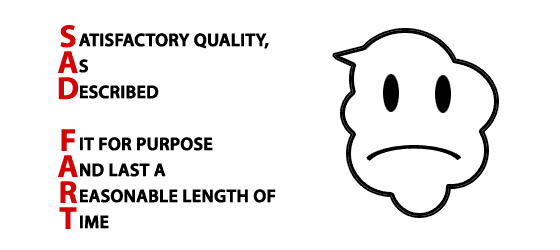 This is true even if you buy items during a sale or with discount vouchers.
If you're wondering what a 'reasonable length of time' is, an example should help. It's probably not reasonable for a £2,000 plasma TV to break after nine months, but is for a 50p torch.
Sadly many shop staff don't know these rules, so the real issue is how you enforce them. Follow the three Ps plan: be patient, polite and persistent.
Quote the rights and say "according to the Consumer Rights Act 2015" . It'll make a powerful impression. But, ultimately, if the shop refuses, you'd need to go to court.
Bought something prior to 1 Oct 2015? You need to quote your rights from "the Sale of Goods Act 1979" (or if it's a service, "the Supply of Goods and Services Act 1982").
Shopping dos and don'ts
Know your stuff and you'll save £1,000s over a lifetime of not having to buy duplicate goods if something goes wrong.
Whenever a new consumer shopping law is passed, we'll include the details in the free weekly MoneySaving email.
Do

take items back as quickly as possible!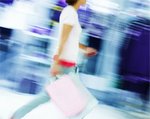 If something's faulty - in other words, it breaks the SAD FART rules - returning it speedily is crucial.
Within 30 days: You can usually still get a full refund due to what's called your 'short-term right to reject'. After that, only expect an exchange, repair or part-refund.

Within six months: The shop must prove the item wasn't faulty when the transaction took place. After that period, you must prove it was.
Bought something prior to 1 Oct 2015? Under the Sale of Goods Act, an item still has to be fit for purpose - but you have a 'reasonable length of time' rather than the fixed 30-day period to get a full refund.
DO

write 'it's a gift' on receipts

Legally, only the person who purchased the item has a right to return faulty goods. Yet if the assistant writes it's a gift and who it's for on your receipt as well as their copy (the debit/credit card slip), the rights are transferred.

Some shops will deal with gift recipients regardless, but it's worth doing just in case.
DO

check it's suitable before buying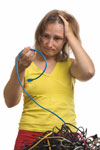 The "as described" part of the SAD FART rules is crucial. Imagine you buy speakers for your TV, take them home and they don't connect to your specific telly. If you've proof the store said "it'll work with your TV" (take notes if possible), then the speakers aren't as described, so you can return them.
Yet if you didn't ask, and it's not specified in the manual or any other paperwork, then it's your problem and not the shop's.
DO

return it to the store, not the manufacturer

If the item breaks the SAD FART rules, your agreement's with the shop you bought it from, NOT the manufacturer. So the retailer MUST deal with it - don't let it palm you off.
DO

ensure delivery's specified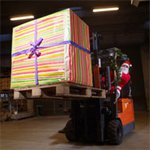 If goods are late, eg, for Christmas or a birthday, you can only complain if you or the retailer said it was for specific delivery (and you can prove it). Then it's breach of contract and you've a right to a refund. Even if delivery isn't specified, items should be delivered without undue delay, which usually means 30 days.
Bought something prior to 1 Oct 2015? Things need to be delivered within a reasonable time, rather than without undue delay, but this is still usually 30 days.
DO

consider paying by credit card if it's over £100

Pay for goods worth £100+ on a credit card and the card company's jointly liable with the retailer if something goes wrong. This applies to gift cards and vouchers too, provided each denomination is at least £100. Though only do this if you can clear the credit card in full next month to avoid interest.

This gives you extra legal rights. For full details, see the Section 75 Refunds guide.
DON'T

assume wrong sizes can be changed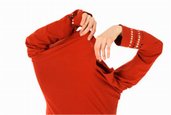 Unless items break the SAD FART rules, you've no legal right to return them. So don't buy clothes for someone thinking you can change the size if it doesn't fit, is the wrong colour or anything else.
Many shops will allow it. But they don't have to, unless they have a published returns policy allowing it, as then it's a contractual condition of sale. In that case, they must obey it.
DON'T

think buying online means fewer rights

You've more rights online (or by telephone/catalogue) due to the Consumer Contracts Regulations. These mean you have a legal right to cancel your order 14 days after delivery and a further 14 days to send most goods back for a full refund, even if there's no fault. You'll usually need to pay for the return delivery, though.
DON'T

think 'no receipt' means 'no return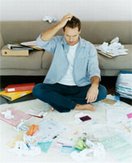 With faulty goods, you simply need proof of purchase.
This could be the receipt, but any other legitimate record (such as a bank statement) should be fine.
But if you've no legal right and you're just using a store's returns policy, then if it requires a receipt, you need it.
DON'T

think buying from eBay gives fewer rights

Buy from a trader who makes some or all of their living selling on eBay and you've the full SAD FART rights. However, buy from an occasional private seller and as long as the goods are as described, the only rule is 'let the buyer beware'.
DON'T

think you've no rights with freebies

If a freebie comes as part of a purchase, for example a bike with a gym membership contract, you've exactly the same SAD FART rights regarding the freebie as if you'd bought it.
It's all about expectations, as well as rights
Even if you don't have a legal right, companies' reputations depend on giving decent service. So you can always ask - and tell them you're disappointed if they don't help.