60 seconds

Orange/EE Wednesdays 2for1 cinema tips & tricks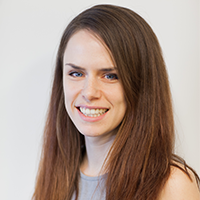 Anna
Updated 10 Feb 2015
MSE Update, Thu 23 Apr: Orange/EE Wednesdays has ended, however Compare The Market is continuing 2for1 tickets on Tuesdays and Wednesdays for its customers for a year- see our Meerkat Movies page for the full details and check out our Deals Hunters blog for a trick to get the deal for £2ish for a year. See a round-up of other cinema deals.
What are Orange/EE Wednesdays?
Orange/EE Wednesdays mean 2for1 cinema tickets, but you can get even more out of the deal. Here's how to get the offer even if you're not a customer, score an extra 10% off, max it for permanent £2 cinema tickets and grab half-price food too.
If you haven't heard of Orange Wednesdays, where have you been? It's a long-running, heavily-advertised deal which allows Orange and now EE customers to get 2for1 cinema tickets every, well, Wednesday.
To get the offer, text FILM to 241, call 241 or use the networks' apps. You'll be sent a code to your mobile, which costs 35p - show this at the box office. The deal only covers standard tickets at participating cinemas nationwide, not 3D films (you can pay a supplement at some cinemas).
The deal applies to Orange and EE's broadband as well as mobile customers.
What if I'm not a customer?
If you're not an Orange or EE customer, there's a simple loophole that allows anyone to take advantage of the 2for1 deal. Just order a free pay-as-you-go Sim card from EE, top it up, then use it to grab the tickets.
How do you grab a free Sim? A Sim is the small microchip card you insert into a mobile phone when you first set it up. So when you temporarily change the Sim card in your phone, you've technically got an EE phone.

EE is currently offering free Sim cards if you order via this link. You'll need to enter your details and select a package (from £1 for seven days) which EE says you don't have to join when the sim arrives in the post - you can choose to remove it and simply pay as you go. All you need to do is text 'STOP PACK' to 150 or go via My Account online.

How do I top up? When the Sim card arrives in the post, it won't have any credit on it. So you'll need to top it up - the minimum you can add is £5. Here are all the ways to top up - once you've done it, just pop the Sim in your phone.

What if the handset's locked? One tiny fly in the ointment is that the EE Sim card may not work when you put it in your phone. That's because some networks lock handsets so only their Sim cards can be used. If your Sim card doesn't work, there's an easy, free and legal way to unlock your phone. Read the Unlock Your Mobile guide for details.

Any other problems? You'll need to use the Sim card (to access data, make a call or send a text) at least once every 180 days to keep it from deactivating.
Also, the T&Cs state: "Text tickets are issued on a priority basis to active customers who spend over £5 per month with Orange. Orange may revise the terms of this promotion from time to time." We've not heard of anyone falling foul of this - but it does have a get-out clause.
Get Our Free Money Tips Email!
For all the latest deals, guides and loopholes - join the 10m who get it. Don't miss out
Order online and save 10% at Cineworld cinemas
If your local cinema is a Cineworld, you're in luck. You can order online instead of having to wait in a queue to show your Orange/EE Wednesday code - and what's more, you'll save an extra 10% for booking the ticket you pay for online.
You can only book on Wednesday itself though - simply enter the code online in the special field added to the booking page every Wednesday. You'll notice the booking process will require you to set up a myCineworld account - it's free, but means you'll be sent offers and info (so opt out if you wish).
Don't assume Cineworld will be the cheapest - even with the discount, another cinema near you that accepts the code may be cheaper.
Max the deal for permanent £2 cinema tickets
If you're glued to the silver screen and really want to make the most of the offer, there's another neat trick which allows you and a mate to see four films a month for £16.40 - effectively just £2 each per film.
Cineworld cinemas offer an Unlimited card for £16.40/month (or £19.40 incl London West End cinemas), letting you see as many films per month as you like. But you can combine this with an Orange/EE Wednesday code so that a passholder can take a film buddy along for free.
Not only can you and your pal see four films a month together, you'll still have access to unlimited movies the rest of the time - all for £16.40. All you need to do is show the code and card at the box office or book online with them.
Make a night of it with half-price food
It's not just cinema tickets you can get half-price. If movies give you the munchies, you can grab cheap food as well.
2for1 at PizzaExpress. The same Orange/EE Wednesday code gets you 2for1 mains and dough balls at most PizzaExpress branches every Wednesday. See our PizzaExpress page.

50% off food at The Real Greek. Show ANY cinema ticket (from the same day) at The Real Greek on a Wednesday and you'll get 50% off food. See our Real Greek page for details.
Although these restaurants run offers regularly, these are usually the best out there so it's normally well worth it. Check out Cheap Restaurant Deals for more offers.