Reclaim & Boost Tesco Vouchers
Get back lost vouchers, then boost to max value
Get Martin's Free Weekly Email!
For all the latest deals, guides and loopholes - join the 10m who get it. Don't miss out

Updated 15 Jul 2016

Tesco's Clubcard is one of the most generous loyalty schemes around, if used the right way.

It's possible to play the points and rewards scheme like a symphony, so here's the score, including how to reclaim lost Tesco vouchers and how to boost the value of those you have. Plus we've details of how to add to your points haul without spending.
Clubcard basics
Regular shoppers at retail megalith Tesco earn Clubcard points. Every three months it sends the points as vouchers, yet it's possible to gain massive extra value.
How do you earn Clubcard points?
Flash your Clubcard at Tesco and you bag one point per pound spent. You can also nab points in other ways, via partners such as E.on and Esso, and even without spending a penny. See Ways to Earn Clubcard Points.
When you earn over 150 points in a three month period, Tesco sends your points as Clubcard Vouchers to use in store or online. If you don't reach the threshold in any one quarter, your points carry over and it sends vouchers at the end of the next quarter you earn 150 points in. Vouchers are valid for two years.

How much are Tesco vouchers worth?
While 500 points equals a fiver to spend in store, you can trade it for up to four times that value (ie, £20) on Boost Partner items. These include restaurant vouchers, jewellery and train tickets (see our Top 10).
Reclaim lost Tesco vouchers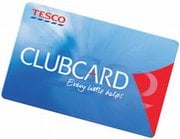 Many people lose or forget to use their Tesco vouchers, but there's an easy way to claw back the last two years of unused vouchers (some report successes from even further back).
Log in online.

Go to the Tesco Clubcard site and enter your details. When you log in, the site asks you for your email address, password and Clubcard number to access your account.

Make sure you're registered.

You'll need to be registered for a Tesco.com account. Tesco says doing this means you won't miss out on money-off codes the first time you shop (see Tesco Discount Codes).

Check for unspent vouchers.

In your Clubcard account, click on 'my vouchers' on the left-hand side and you should see a table listing the vouchers you still have to spend.

Instantly print vouchers or use the codes online.

If you want to spend vouchers online, you simply need to use the code listed, eg, beginning "A6TCD". To spend in store, print vouchers yourself to use instantly.
Friends and family not online?
If you're telling friends and family how to reclaim lost vouchers, but they don't have internet access, there is another way. Just phone Tesco customer services, and its staff will check whether you have any vouchers to spend. If so, it'll cancel the lost vouchers and add the points onto your balance for your next statement, so you'll get them re-issued.
Just based on those who've reported it to us, MoneySavers have so far found £33,369 in lost Tesco vouchers! That's worth up to £133,474 when converted into Clubcard Rewards vouchers – and the real total's likely to be much more...
Here are some MoneySavers who've shown it's worth the effort:
WOW – I've got £413 of unspent vouchers! Double that for Christmas – I think we'll be alright. Or quadruple with Virgin Holidays? Ridiculously excited.
Almost £600 worth of vouchers going back nearly three years. I knew I had a lot and this new website saved me having to dig though piles of old paperwork.
Thanks to your article, we found that we had nearly £150 of unclaimed Tesco vouchers! We have already doubled the vouchers' value online, which has been incredibly useful for Christmas.
Thanks for the tip on checking unused vouchers – just found over £50 worth not used – don't know how that happened but am happy to spend them now!
Quick questions:
How far back can I access unspent vouchers?
The online system will only show current vouchers. Tesco keeps Clubcard vouchers on your account for two years, so you can find and use any vouchers from up to two years ago.
Can you use vouchers online straight away?
Your account details will show you the code needed to redeem rewards online, so you'll be able to use them straight away.
Can I get a refund on Tesco Boost tokens?
No, Tesco's Boost tokens are non-refundable, even if they haven't been used. They're generally valid for six months from the date of issue, unless otherwise stated.
Can I trade in cashback for Clubcard points?
If you've money squirrelled away with cashback site Topcashback*, there's another way to boost your Tesco points stash - you can trade in every £10 of cashback for 1,000 of Tesco Clubcard points. This equals £10 to spend in store, but up to £40 in Clubcard Boost deals (see Top 10 deals below).
Go quick though, as this payout option is being withdrawn on 31 July (see the Tesco withdrawal option to be discontinued MSE news story for more).
If you're new to cashback sites, they work by giving you a cut of revenue earned for directing you to retailers and providers. See full help and warnings in the Top Cashback Sites guide.
You can swap a maximum of £50 of Topcashback earnings for Tesco points per year, worth up to £200 in Boost with Clubcard Partner deals. There's no minimum amount of cash you can exchange – every 20p is worth 20 Tesco points.
How to convert cashback into Tesco points
Log on to your Topcashback* account, click My Profile and then the Payout Details tab in the Navigation box on the right-hand side.

Scroll down to the Payout by Tesco Clubcard header and register your Clubcard number.

To request a payment, click Payout at the top of the page and select Tesco Clubcard points from the list.
You won't be able to request a payout within 72 hours of changing your payment details, so bear this in mind before making changes.
How to exchange if you've more than £50 in your Topcashback account
Because the maximum cashback you can exchange for Tesco points is £50, if you currently you have more than this in your account you'll have to 'split' your balance for it to work:
Log into your account and go to the Payout tab. Then click the option at the top to 'Split your pay-out by merchant' to see a list of all your cashback transactions.

From the list, tick a combination of transactions which add up to no more than £50.

Hit 'Recalculate' and select Tesco points.
Unfortunately, if you've earned more than £50 cashback in one transaction, you can't swap any part of that amount for Tesco vouchers. For example, if you bagged £60 for buying a car insurance policy, you can't convert £50 of that into Tesco points. It's also worth noting the list of all your cashback transactions will only show if you've more than one transaction payable.
How to add to your points haul
There are lots of ways to nab extra points – some involve making everyday purchases, while with others you don't need to spend a penny.
Earn Clubcard points without spending
You can add to your stash of points without spending anything at all using a few of the tricks below. Always check the full terms and conditions though as most of these include giving your consent for Tesco to contact you about future promotions and offers. It may take a while for these to build up to significant amounts, but over time they can really pay off.
Earn Clubcard points with everyday spending
You accumulate Tesco Clubcard points* at a rate of one per £1 spent in store, but you can earn them in other ways too when spending either via partners or Tesco's other businesses.

Paying your energy bill with E.on

Customers can earn up to 1,500 E.on reward points a year which can be exchanged for the same number of Clubcard points (or you can turn your E.on rewards into high street vouchers). Choose to take your E.on rewards as Clubcard points and register your Clubcard with E.on. Note it's NOT worth switching to E.on purely for this – see Cheap Gas & Elec for how to find the cheapest provider.

Get an extra point per £4 spent with Tesco's credit card

For devoted points chasers, the Tesco Clubcard Credit Card* (18.9% representative APR) gives one extra Clubcard point for every £4 spent in store, and one point for every £8 spent elsewhere. You could get a better return with a cashback card though – for full help and options, see Cashback Credit Cards.

Ordinarily, you should repay IN FULL every month to avoid interest. However, Tesco offers 21 months' 0% on new spending. This means you could do ALL normal spending on it to rack up the points, stashing away the cash you'd normally spend, then pay it off in full within 21 months. More info in the 0% Cards and Stoozing guides.

Earn points on all spending with the Tesco Bank current account

The Tesco Bank current account also gives Clubcard points on spending. Customers using their debit card get one extra point for every £4 spent in store (on transactions of at least £4) and on Tesco fuel, and one point for every £8 spent elsewhere (on a transaction of at least £8).

There's no minimum pay-in and there are no account fees to pay. You can find better bank accounts though – see Top Current Accounts for how to get up to 5% interest or a £150 bonus.

Tesco Bank mortgage repayments earn points

Customers who have a mortgage with Tesco Bank collect one point for every £4 of regular payments and overpayments, but not from any charges or fees related to the mortgage. These points should be added to your Clubcard account every three months. Check our Mortgage Best-Buy table first to compare though.

Bonus points through Tesco Mobile

Tesco Mobile* customers can collect one Clubcard point for every £1 spent on pay-as-you-go top-ups (done online, in store or over the phone) and pay-monthly bills. You'll need to register your Clubcard with Tesco Mobile to start receiving points – do this via your online account or by calling 282.

You could even get PAID to shop with in-store promotions

Look out for any Tesco promotions offering extra Clubcard points. These can open up loopholes where it's worth buying the goods even if you don't want them.

The best examples are the famous Johnson's Baby Powder and beef-in-gravy loopholes which originated on this site and ended up in all the papers. They worked like this:

When you bought any two Johnson's products, you got 100 extra points. The cheapest item was baby powder, at 76p. This meant you could spend £1.52 to get 101 points, worth £4.04 of Clubcard deals vouchers, making more than £2.50 PROFIT.

With the similar beef-in-gravy episode, one MoneySaver bought a few hundred pounds' worth, donated it to a homeless shelter and used the points for a return trip for two to New Zealand. Be careful with these loopholes, as Tesco reserves the right to block people for fair usage breaches.

Even if you can't make a profit, the bonuses can lead to serious discounts. For instance, Tesco once sold iPod Shuffles for £49 – a good price – adding 999 bonus points on top of the usual points. These were worth £42 of Clubcard deals, so the iPod effectively cost £7.
Boost your points to get max value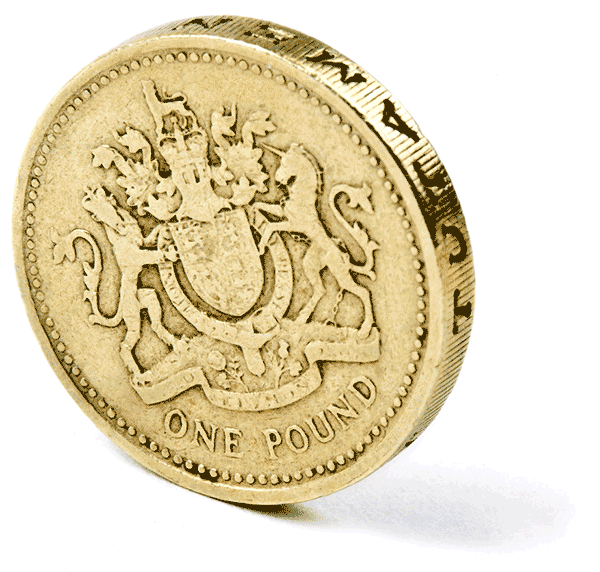 Once you've got your stash of points, the challenge is to make the most of them. Spend 500 points on your groceries at the checkout and you'll save a fiver – but spend them in the right way and you can really max their value.
Up to 4x value with Clubcard partners – including our top 10 deals
You can get the biggest boost to your points' value by exchanging vouchers for Clubcard Boost* tokens to spend with its partners. They can be spent on days out, restaurants, train tickets and more. It varies, but in some cases you can redeem your points for up to four times their normal value (ie, 500 points gets you £20 in vouchers).
The pricing for Clubcard Boost is based on companies' list prices. Always check you're really getting three or four times the value before committing. So before exchanging £20 for something with a £60 RRP, check the price elsewhere in case it's cheaper and you're better off using the Clubcard voucher for something else.
Here are our top 10 picks from Tesco's Clubcard Boost with partners scheme.
How to complain about Tesco
If you've got a complaint about Tesco, whether it's over something you bought or service you received, don't suffer in silence. You can contact Tesco directly to try and resolve it, or use a free online complaints tool to help.
Free tool if you're having a problem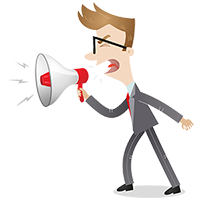 This tool helps you draft your complaint and manage it too. It's totally free, and offered by a firm called Resolver which we like so much we work with it to help people get complaints justice.
If the complaint isn't resolved, Resolver with nudge you to escalate it to the relevant ombudsman and trade body.
Get Martin's Free Money Tips Email!
For all the latest deals, guides and loopholes - join the 10m who get it. Don't miss out