Student Bank Accounts
Grab the top overdrafts and freebies in 2016/17
Get Our Free Weekly Email!
For all the latest deals, guides and loopholes - join the 10m who get it. Don't miss out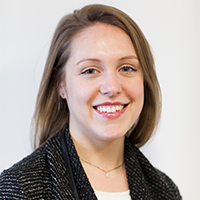 Updated September 2016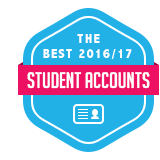 Railcards, 0% overdrafts and discount cards; banks love reeling new students in with goodies, and the latest batch of accounts are out.
This is a guide to bagging the best deal, whether you're a fresher or just refreshing finances.
Best Buy Student Accounts
The student account need-to-knows
Get the biggest 0% overdraft – unless huge freebies beat it

Student accounts are simply bank accounts made for those in higher education. They let you pay money in and out, and offer additional benefits such as an interest-free overdraft and a debit card.

Most students need an overdraft, where the bank lets you spend more than you've got (at no extra cost) to a set amount. Aim to get the biggest and longest guaranteed 0% overdraft – the only time this doesn't apply is if the freebie on offer is so valuable to you it outweighs this.

Be wary of banks offering bigger overdrafts than our top picks – some give 'guaranteed' amounts, others 'up to' amounts – so make sure you're comparing like for like. However, you must ask for extensions each year, even on guaranteed limits – they're not applied automatically.

Also be wary of applying for the maximum overdraft possible just because you can. If you budget well you may not need it as anything other than a buffer, and the smaller your overdraft, the less likely you are to get caught in a dangerous spending spiral.

Quick questions

When can I open a student bank account?

Usually, to be accepted you'll need a UCAS confirmation letter with an unconditional offer, or, if your offer's conditional, you'll need to have A-Level results that meet that condition.

As soon as you've got these, you can open an account, allowing you extra time to make full use of its benefits before the start of term. But beware, some banks may want a letter or other acknowledgement from the university you'll be attending confirming your place.

If in doubt, call the bank you want an account with and ask what its criteria are.

Do you have the right ID to open an account?

As with all bank accounts, you'll need proof of address and identity. This can include: passport, birth certificate, current UK photocard driving licence or full UK paper licence.

I'm an existing student. Can I switch to a different bank account?

Existing students can switch their account to get the same terms as others in the same year of study. If you're a second or third year student, be sure to check the new account at least matches what you're already being offered (or have) in terms of a 0% overdraft.

For more details, see the top accounts below.

Never go over your overdraft limit

This isn't a rule just for students, it's a rule for life. The game totally changes if you go beyond your overdraft limit – charges shoot up and you can be caught in a vicious cycle that's tough to ever escape from. If you stay within your limit there's usually NO COST.

If you're struggling, at least talk to the bank. Try to agree an extension but remember, you are likely to be charged interest, up to a huge 24% EAR. It's always far better to plan and budget to avoid this.

If not, or if you go over without permission, the charges can be enormous – up to £15 per transaction (so a shopping trip spending £30 in five debit card transactions could see you facing £75 of charges) – beware! More info in Bank Charges Compared.

Quick question

What is an overdraft?

An overdraft facility allows you to spend more money than you have in your account, up to a certain limit. Student accounts provide a set level of overdraft interest-free for the duration of your course.

Remember the bank is just lending you this money. It'll need to be paid back, so don't get too comfortable. Always keep in your mind that's it's not actually yours, it's the bank's.

Beware, you'll be credit scored

When you apply for debt products, including a bank account with an overdraft, the bank will credit score you to decide how desirable a customer you are based on behavioural predictions from your previous financial data.

As a student, it's likely there'll be very little data on you, which makes credit scoring very difficult. Sadly this can leave some students rejected due to ridiculous anomalies, and there may be no rhyme, reason or solution to this. Read the Build Your Credit History and the main Credit Scoring guides for more info.

DON'T pick based on the closest branch or ATM

Just because there's a particular bank on campus, or a conveniently-located cash machine nearby, it DOESN'T mean you should choose an account with it.

You can withdraw cash free of charge from any bank's ATM and almost every bank gives online access. Branch location has little relevance for able-bodied students. To compare, examine what's on offer and go for the best deal.

After uni, switch to a top graduate account

Your aim straight after uni should be to pay down your 0% overdraft. If that's not possible, for at least a year after finishing your course, you're still eligible for preferential terms, including 0% interest overdrafts, allowing you to gradually pay off the debt.

Switch to the Top Graduate Account to continue getting the benefits. Many of these accounts operate by reducing your 0% overdraft limit each year, allowing you to gradually pay it off before the interest-free period ends.

Best buys

Top accounts for overdrafts

The high street banks compete in a red-hot battle. They publish ever bigger overdraft limits, but then sneakily won't allow all students to have them. The key is whether the overdraft is 'guaranteed' or 'up to' – the latter means you'll only get it if you have a good credit record, and all accounts require you to pass a credit check.

Big year-one 0% overdraft, and if accepted, you'll get the max

Co-op Bank

Update Mon 13 Feb: Co-op Bank has announced that it has put itself up for sale. No new or existing customers are currently affected, but if you're thinking of opening an account it's worth reading our news story.

The Co-operative Bank has got a large – but not the overall biggest – 0% overdraft limit of £1,400 in year one, up to £1,700 in year two and up to £2,000 in year three.

The reason we rate this account is you'll definitely get the max advertised 0% overdraft in year one if accepted, unlike most of the other accounts we list in our comparison tool. Plus it consistently scores well in our customer service polls.

However, it's worth noting that we've put this account top because of its high first year overdraft. The Nationwide account below may actually beat it in the second and third years.

Need-to-knows

You must be over 18 to get an overdraft, and pay in £300 to activate it. Plus, you must ask for the increases at the beginning of each year.
Even if you're not in your first year you can switch your existing student account to this one. The overdraft will be in line with your year of study.
If you're still waiting on a place at uni, there's a chance you may be accepted though you should check with the bank first.
One year after your course ends, you'll be transferred automatically to a Co-op current account (more info in the key questions below).
Co-op Bank shares its £85,000 UK savings safety guarantee with Smile, so don't hold more than £85,000 across the two banks.
Please let us know how big an overdraft you get: Co-op feedback.

Stats box

In-credit interest: None
Arranged overdraft cost above 0% limit: 9.9% EAR
Unarranged overdraft fees: 18.9% EAR
0% overdraft: Year 1: £1,400 Year 2: up to £1,700 Year 3: up to £2,000

Key questions

I've heard a lot about Co-op Bank – lots of scandals. Is it unstable? We have to highlight recent scandals, solvency worries and the fact it's now 70% privately-owned.

You need to decide where you stand on the self-proclaimed ethics of the bank, but the key fact on solvency is the first £85,000 of savings per person in the combined group (Co-op Bank, Smile, Britannia) is guaranteed by the Financial Services Compensation Scheme. This includes money in your student account (if you're lucky enough to have some). For how this works, see the full Savings Safety guide.

What does it cost to go over overdraft limits? Any agreed borrowing over the limit costs an OK 9.9% APR. But it jumps to 18.9% for unarranged borrowing, so don't do it.

Can I get a graduate account? The Co-op doesn't have an official graduate account. You can keep the student 0% overdraft for a year after graduation, but other graduate accounts are likely to beat it.

Big 0% overdraft which steps up with your year of study up to £3,000

Nationwide Building Society

The Nationwide Building Society FlexStudent account has large 0% overdraft limits of £1,000 in year one, up to £2,000 in year two and up to £3,000 in year three.

The reason we rate this account is that provided you keep to the account conditions, and don't have credit problems on this account or elsewhere, then you can get the maximum overdrafts for each year (though you don't have to - you can set a lower limit initially if you wish, and up it later).

Need-to-knows

You need to be 18 or over to open this account and have lived in the UK for the last three years. You also need to pay in at least £1,500 per year in two or more transactions e.g. your maintenance loan/cash from parents.
If you're in credit, you'll get 1% AER (variable) interest on balances up to £1,000
You can set your own overdraft limit - you don't have to ask for the maximum right away.
After your course, you'll be transferred automatically to a Nationwide FlexGraduate account (more info in the key questions below).
Please let us know how big an overdraft you get: Nationwide feedback.

Stats box

In-credit interest: 1% AER (variable) up to £1,000
Arranged overdraft cost above 0% limit: N/A (you won't be able to use it until you get the balance back under your limit)
Unarranged overdraft fees: N/A (you won't be able to use it until you get the balance back under your limit)
0% overdraft: Year 1: £1,000 Year 2: up to £2,000 Year 3 & beyond: up to £3,000

Key questions

What's the deal with going over your overdraft limit? This account's not designed to allow you to do that. But, if you do go over your limit, you won't be able to use the account until you get the balance back under your agreed limit - so no debit card spending, no cash withdrawals.

If you're not at the maximum overdraft for your year of study, you can request to increase the limit to the maximum.

Can I get a graduate account? Once you've graduated, Nationwide will transfer your account to be a FlexGraduate account. It's not available to apply for - you can only get it if you've had the FlexStudent account.

In the FlexGraduate account, your 0% overdraft tapers off over three years (£2,500 one year after graduation; £1,750 after two years and £1,000 after three years), but other graduate accounts may beat it.

Best buys

Top accounts with freebies

Some banks also try and attract students with the promise of freebies, from railcards to Amazon vouchers. While you should never be enticed just by these offerings, they sometimes offer decent overdraft limits too so can be a good option.

Free 4-yr railcard & decent 0% overdraft

Santander

Santander gives a four-year 16-25 railcard for full-time students, letting you get a third off rail travel, which we value at £90. The overdraft is smaller than the accounts above though, so if you know you'll need more money it might not be the best option.

As well as the railcard, you also get an 'up to £1,500' 0% overdraft for three years, though it's judged on a case-by-case basis. If your course stretches to five years, the overdraft is up to £2,000. You could switch to another account with a bigger overdraft after your first year and keep the railcard, as you get it within three weeks of account opening.

Need-to-knows

You must pay in £500/term and register for online banking to be eligible for the railcard and 0% overdraft.
You automatically get a £250 overdraft when you open the account, then up to £1,500 in years one to three if you make the £500/term pay-in.
It goes up to £1,800 in year four and £2,000 in year five, if your course is that long.
The overdraft limits aren't guaranteed but most accounts usually get close to them.
You can only apply if you've an unconditional uni place, or you're already a student.
If you're in your second year or later you can switch to this account from your existing student account and you'll still get the four-year railcard.
We valued the railcard by working it out against a three-year railcard which normally costs £70, as four-year cards aren't available for general purchase. The railcard is also available to full-time students aged 26 and over.
Santander shares its £85,000 UK savings safety guarantee with Cahoot, so don't hold more than £85,000 across the two banks.
Please let us know how big an overdraft you get: Santander feedback.

Stats box

In-credit interest: 1% for £100+, 2% for £200+, 3% between £300 and £2,000
Arranged overdraft cost: No fees
Unarranged overdraft fees: £5 daily charge (max 10/month), paid/unpaid fees: £5/£10 per item
0% overdraft: Years 1-3: up to £1,500. Year 4: up to £1,800. Year 5: up to £2,000.

Key questions

How do I get the railcard? To get the railcard, you'll need to open a Santander 123 Student Account for the first time and make the £500/term pay-in. You must register for online banking, which will take 7-10 days to set up, then enter a special code on the railcard website, which is valid for 60 days ONLY. Make sure you enter the code within the timeframe, as they won't issue you another code.

Can I get the railcard if I'm in Northern Ireland? Unfortunately the railcard isn't valid in Northern Ireland, although the overdraft still makes this account a decent option.

What should I avoid with this account? Go into an unauthorised overdraft, and the fees are huge, so avoid at all costs. Arranged overdrafts aren't permitted above the set limits.

How can I give feedback on this account? Please let us know your experiences and any problems: Santander feedback.

Tool: compare ALL student accounts

Ten high street banks offer student accounts, each with varying overdraft limits, incentives and terms & conditions.

We've compiled a list here, which allows you to compare different student accounts. You can compare different aspects of the accounts – eligibility criteria, 0% overdraft size, freebies, unauthorised overdraft interest rates & more.

This tool's both for new students starting in 2016/17, and for students already at university. If you already have a student account, it's worth checking each year if there's a new account that would suit you better. If so, ditch & switch.

Compare student accounts

Check up to two at a time to compare below

Account Name
Bank of Scotland Student Current Account.
Barclays Student Additions Account.
Co-op Bank Student Account.
Santander 123* Student Current Account.
Halifax Student Current Account.
HSBC Student Bank Account.
Lloyds Student Current Account.
Nationwide FlexStudent.
NatWest* Student Bank Account.
RBS* Student Bank Account.
TSB Student Bank Account.
Eligibility criteria (and minimum age)
You must be 17 or over, have lived in the UK for the past three years and be studying on a full-time course that's at least two years long, or be on a one-year access course leading onto a full-time degree.

In full-time higher education in the UK, over 18 years of age, studying for a degree, equivalent (for at least two years full time), or post-graduate course for a minimum of 12 months.

You must pay your main source of funding into the account and provide evidence of study i.e. a letter from UCAS, your university or the Student Loans Company, or a valid student ID card.

UK citizen or UK resident for at least 3 consecutive years. Over the age of 17 and a half, and in full-time higher education. Proof of funding is required (can be a letter from parents, or Student Loans Company). Must make an initial deposit of £300 to activate the overdraft.
At least 18 years old and resident in UK. Must have a confirmed place at a higher education institution for a degree or HND course. Must pay at least £500 into the account each term.
Minimum 18 years old, studying full-time at degree level or equivalent. Letter of confirmation from UCAS is required.

Min age 18, resident in UK/Channel Islands/Isle of Man for at least 3 years, must not hold any other student account. Must have proof of entry onto full-time higher education course.

A restricted account is available if you don't yet have confirmation of your course. It will be upgraded to the full student account when you show your proof of entry.

You must be 17 or over, have lived in the UK for the past three years and be studying on a full-time course that's at least two years long, or be on a one-year access course leading onto a full-time degree.

You must be 18 or over, a UK resident for the last three years and be studying on a full-time UCAS course for at least two years.

You must apply for the account within two months either side of your couse start date.

Account available to both UK & International students who are completing:
(a) a full-time undergraduate higher education course of at least two years' duration; or
(b) a full-time postgraduate course, at a university or college of higher education in the UK.
Unconditional letter of acceptance required as proof of student status.

Account available to both UK & International students who are completing:
(a) a full-time undergraduate higher education course of at least two years duration; or
(b) a full-time postgraduate course, at a university or college of higher education in the UK.
Unconditional letter of acceptance required as proof of student status.
You must be 17 or over, have lived in the UK for the past three years and be studying on a full-time course that's at least two years long, or be on a one-year access course leading onto a full-time degree.
Sign-up/other incentives

Up to 15% cashback at selected retailers.

N/A.

N/A.

Four-year railcard giving a third off most rail journeys, aside from fares less than £12 between 4.30am and 10am, Monday to Friday. Worth approx. £90.

You'll be issued a unique code for your railcard which will be valid for 60 days only - no re-issues will be made after the period.

N/A.

N/A

Up to 15% cashback at selected retailers.

N/A.

Free four year National Express coachcard giving 1/3 off coach travel as long as you sign up for online banking and paperless statements. A three year card costs £27 (inc P&P).
Free four year National Express coachcard giving 1/3 off coach travel as long as you sign up for online banking and paperless statements. A three year card costs £27 (inc P&P).

N/A.
Maximum interest-free overdraft limits
Year 1
£1,500 tiered in the first year:
£500 for the first 6 months,
£1,000 in months 7-9,
£1,500 after that.
£500 on opening and up to term one, up to £1,000 in term two, up to £1,500 in term three.
£1,400.
£1,500.
Up to £3,000.
Guaranteed £500 upon opening. Then decided on a case by case basis for amounts up to £3,000.
£1,500 tiered in the first year:
£500 for the first 6 months,
£1,000 in months 7-9,
£1,500 after that.
£1,000.
Up to £2,000, tiered by term; £500 limit in first term,

£2,000 limit from second term.
Up to £2,000, tiered by term; £500 limit in first term,

£2,000 limit from second term.
£1,500 tiered in the first year:
£500 for the first 6 months,
£1,000 in months 7-9,
£1,500 after that.
Year 2
Up to £1,500.
Up to £2,000 in term one, up to £2,500 in term two and up to £3,000 in term three.
£1,700.
£1,500.
Up to £3,000.
Up to £3,000.
Up to £1,500.
£2,000.
Up to £2,000.
Up to £2,000.
Up to £1,500.
Year 3
Up to £1,500.
Up to £3,000.
£2,000.
£1,500.
Up to £3,000.
Up to £3,000.
Up to £1,500.
£3,000.
Up to £2,000.
Up to £2,000.
Up to £1,500.
Year 4
Up to £2,000.
Up to £3,000.
£2,000.
£1,800.
Up to £3,000.
Up to £3,000.
Up to £2,000.
£3,000.
Up to £2,000.
Up to £2,000.
Up to £1,500.
Year 5
Up to £2,000.
Up to £3,000.
£2,000.
£2,000.
Up to £3,000.
Up to £3,000.
Up to £2,000.
£3,000.
Up to £2,000.
Up to £2,000.
Up to £1,500.
Interest-free average
3-year course
£1,500.
Up to £2,500.
£1,700.
£1,500.
Up to £3,000.
Up to £3,000. .
£1,500.
£2,000.
Up to £2,000.
Up to £2,000.
£1,500
5-year course
£1,700.
Up to £2,700.
£1,820.
£1,660.
Up to £3,000.
Up to £3,000.
£1,700.
£2,400.
Up to £2,000.
Up to £2,000.
£1,500.
Interest-free limits guaranteed, or case-by-case?
No, decided case by case.
Subject to application and status.

Not guaranteed.

The first year £1,400 overdraft is guaranteed once the initial £300 deposit has been made. Overdrafts for future years are judged on a case by case basis.

Not guaranteed, assessed on individual basis.

£500 needs to be paid in each term to keep the overdraft facility.
Subject to application and status.

Credits of £500 per quarter will be required to consider extending an overdraft.

Overdraft limit will be increased over time and based upon account conduct.
Guaranteed at least £500 upon account opening. All overdraft requests are subject to status and are assessed on an individual basis.
No, decided case by case.

Nationwide tells us that all accepted customers will get the £1,000 limit in year one, and then as long as you're using the account as your main account and don't have any debt problems you'll definitely get the full amount in further years.

To remain eligible for the overdraft you must pay in at least £1,500 per year of study across two or more transactions.

Not guaranteed. The maximum in first year is normally given. To remain eligible for the overdraft, you'll need to use it as a main current account by
depositing at least £750 every six months, and making at least three debit transactions every month.

Not guaranteed. The maximum in first year is normally given. To remain eligible for the overdraft, you'll need to use it as a main current account by depositing at least £750 every six months, and making at least three debit transactions every month.
No, decided case by case
Agreed overdrafts beyond the 0% limit
£6 monthly fee and 8.21% EAR.

Fees will only be charged if overdraft extends beyond £2,000 limit.

Go over £2,000 and you'll be charged £1 per day. You can only use up to £3,000 of your overdraft.

9.9% EAR.
N/A
No charge if amount falls under £10 buffer. 7.2% EAR for sums over £3,000.
N/A, you can only borrow up to £3,000.
£6 monthly fee and 8.21% EAR.
N/A.
0%.
0%.
£10 buffer, then a £6 monthly fee and 8.21% EAR.
Unauthorised overdraft rates and fees
8.21%
£10 buffer and a grace period until 3.30pm to pay and avoid overdraft fees.

Monthly fee: £6. Returned item fee: £10.
Daily fees:
Up to £10 - no charge.
Up to £25 - £5.
Over £25 - £10.

N/A, you can only use up to £3,000 of your overdraft. Go over your £2,000 overdraft and you'll be charged £1 a day.

Unpaid item fee: £8 per day (max one per day).

18.9% EAR.


£5 per day, max 10 days per month.

Paid item fee: £5

Unpaid item fee: £10.

24.2% EAR.



£28 monthly fee for unauthorised overdraft usage.

Unpaid item fee: £10 (max 1 a day).

N/A, you can only use up to £3,000.

8.21%
£10 buffer and a grace period until 3.30pm to pay and avoid overdraft fees.

Monthly fee: £6. Returned item fee: £10.
Daily fees:
Up to £10 - no charge.
Up to £25 - £5.
Over £25 - £10.
N/A - you can dip into your unarranged overdraft but won't be able to use the account until you pay it off.
0%

Unpaid fee: £6 per item greater than £6 (max £60 per charging period).
0%

Unpaid fee: £6 per item greater than £6 (max £60 per charging period).
8.21%
£10 buffer and a grace period until 3.30pm to pay and avoid overdraft fees.

Monthly fee: £6. Returned item fee: £10.
Daily fees:
Up to £10 - no charge.
Up to £25 - £5.
Over £25 - £10.
In-credit interest rate
0%.
0%.
0%.
1% interest on balances from £100-£200, 2% if balance is £200-£300, or 3% for balances from £300 up to £2,000.
0.1%.
Interest paid at 1.5% above base rate (so currently 1.75%) on balances up to £1,000 in the first year of study. No in-credit interest for further years of study.
0%.
1% interest on balances up to £1,000.
0% .
0%.
5% interest on balances up to £500.
Can you transfer from other banks and get this year's deal?
Yes. This will be based on the year of their study.
Yes.
Yes, the overdraft will be in line with your year of study.
Yes, you can switch your existing student account to Santander using its account transfer service for a guaranteed £250 interest-free overdraft. Once the account's been credited with £500, the correct level of overdraft will be given. If you switch you'll still get the four-year railcard.
Yes. Overdraft will be based on personal circumstances.
Yes it's open to new customers as long as they are starting their first year on a qualifying course. You cannot transfer to this account if you're past your first year of study.

You can only open the account if you're within two months either side of your course start date.

Yes. Overdraft limit is based on year of study.
Yes. This will be based on the year of their study.
Yes. Overdraft limit is based on year of study.
Yes. This will be based on the year of their study.
Do the T&Cs stop you opening a student account elsewhere?
Yes.
No, but must use the account as your main bank account.
Yes.
No, but you can't have more than one Santander current account.
Yes.
Yes.
Yes.
No, but must use the account as your main bank account.

No, but must use the account as main bank account. NatWest reserves the right to remove 0% overdraft rate.
No, but must use the account as main bank account. RBS reserves the right to remove 0% overdraft rate.

Yes.
Anything else?
N/A.
N/A.
They don't offer a graduate account, so the overdraft facility (up to £2,000) will extend for one year after you graduate.
If you're over 25 years old and in full-time education, you can still get a Santander 16-25 railcard.
N/A.

Fee-free student credit card with a limit of £500 (APR 18.9%).

Login via HSBC's Student Exclusives website and you'll get discounts on major brands such as Amazon, Krispy Kreme and Lonely Planet.

N/A.
Login via Nationwide's Simply Rewards and you'll get tailored cashback offers for brands such as Argos and Adidas.
International students are not eligible for the overdraft.
International students are not eligible for the overdraft.
Account is currently described as for those opened from 10 August 2015. TSB has confirmed that there will be no change to the 2016/17 account when it is released.
Apply
Apply
Apply
Apply*
Apply
Apply
Apply
Apply
Apply
Apply*
Apply

Don't need an overdraft?

Maybe try stoozing...

For that rare student breed, the ones who are always in credit, there are very few choices (even if you're occasionally overdrawn, go for the top overdraft deal).

No student accounts pay any significant interest if you're in credit and most top standard accounts require an income over £6,000 to open.

The prime option is to get a normal student account, and if you've got any spare cash, dunk it in the Top Savings Accounts. But there's a way to boost even that.

How to stooze your student account
Please don't even read this unless you're an anally-retentive financial superhero. The consequences of getting it wrong can be a real problem and with low savings rates the current returns just aren't that good anyway.

Those always in credit could PROFIT (provided they're financially disciplined) by opting for the account with the biggest and longest lasting interest-free overdraft and using a budgeting technique we call 'current account stoozing' (see the Stoozing guide for a full definition of the word).

Once you get your account, take cash out of it and plop it into a top-paying instant access saving account (see Top Savings and Cash ISA guides) leaving yourself reasonably near, but never over, your overdraft limit. Make sure you also manage any changes in limits and leave enough room to do your normal spending.

As a result, you're earning interest on money the bank lends you for free. Done right, this can add around £120 to a student's coffers over the length of a course. Similar tricks are possible with student loans (see the Student MoneySaving article). However, this isn't an excuse for spending or borrowing more. If you're not financially disciplined, please DON'T try it.

Do a budget the right way

It's a mantra parents push at their student offspring all the time. "You've got to do a budget young Johnny, it'll all go to hell if you don't, please do it Johnny, please..."

Yet "do a budget" is a meaningless phrase unless you understand your income.

With people who work it's an easy message:

You shouldn't spend more than you earn.¯

---

But when it comes to those going to university, you need to:

Add up student loan + grants + employment earnings + money from family, and that is your income. ¯

---

While 0% overdrafts are very useful and should help with cash-flow issues while you're a student, they're never part of your income. Always remember, an overdraft is a LOAN and must be repaid (its rate will jump once you graduate).

But if you're going to university next year or are currently studying, funding is key. Make sure you're aware of the loans and grants available to you and plan accordingly. See our Student Loans 2016/17 guide for more on fees and funding.

Get Our Free Money Tips Email!

For all the latest deals, guides and loopholes - join the 10m who get it. Don't miss out