If you click a link with an * to go through to a provider, we may get paid. This usually only happens if you get a product from it. This is what funds our team of journalists, and keeps us free to use. Yet there are two crucial things you need to know about this.
This never impacts our editorial recommendations – if it's in, it's in there because we independently rate it best.
You'll always get as good a deal (or better) than if you went direct.
For a more detailed explanation see How MSE is financed.
Student credit cards
Everything you need to know
Heading off to uni is a milestone – marking the start of real financial independence for many. Used right, student credit cards can be a useful budgeting tool that helps build your credit profile, but get it wrong and it can burn. This guide covers what student credit cards are and if getting one is the right option for you.
What is a student credit card?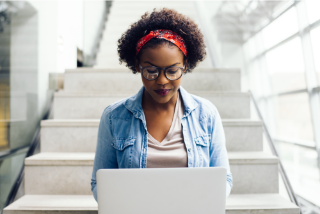 A student credit card is just a credit card that accepts students, so usually just comes without the same income and credit score restrictions as traditional cards.
As you're likely to have a low (or no) income and little credit history, credit cards that accept students tend to have low credit limits (the total amount you can spend on them, for example £500), and some may have high interest rates.
How do student credit cards work?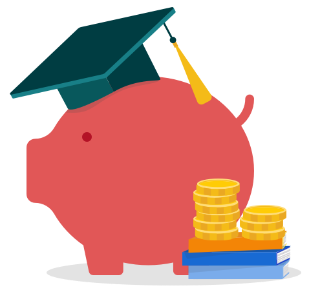 The easiest way is to think of it as a borrowing card, so a way to spend money that's been lent to you. Here's how it works:
You'll be allowed to spend a certain amount. If you're accepted for a card, your provider will set a maximum amount you can spend, which is called your credit limit.


You then pay for things using the card. Make sure not to exceed your credit limit, or you'll incur fees. If you're looking to build your credit score, aim to use no more than 30% of your limit as this helps show you're not reliant on borrowing.


The credit card company sends you a bill for the amount you owe every month. Make sure to pay this on time or again you'll incur fees, and a negative mark on your credit file. Your best bet is to set up a direct debit so your credit card company will automatically collect the amount from your bank account.


Repay the bill IN FULL and that's it, though repay less and you'll pay costly interest on top. Your statement will show two key figures – the full amount and the minimum repayment, which is the lowest amount you must pay.

Pay the full amount by the due date and there's no cost. However, pay a lower amount and interest is added to your bill – based on the total amount you've borrowed.

For example, if you spent £200 and paid off £150, you'd owe £50 next month, plus interest on the full £200 you'd spent. Assuming an interest rate of 21.9% APR, that's roughly an extra £4, so your bill for next month would start at £54.
For more detail on how credit cards work, head to our full Credit card basics guide.
Advantages and disadvantages of getting a student credit card
Used right, a credit card comes with a number of easy and free benefits. However, get it wrong and you can be stung for years. Here are the main pros of getting a credit card, and how to avoid the cons.
Pros ✔️
Cons (what to watch out for)⚠️
Never withdraw cash on a credit card. Most cards charge interest on ATM withdrawals from day, even if you repay in full, so it's expensive. Doing so also puts a mark on your credit report, which is usually seen as a red flag to other lenders that you can't manage your money well. So avoid it at all costs.


Credit limits are usually low, so make sure you don't bust it. A low credit limit (typically £250 to £1,000) isn't a con, as it can help ensure you only spend amounts you can afford to repay (ideally IN FULL each month). However just be careful not to exceed this, as you'll be breaking the terms of your agreement, meaning you'll usually pay a fee and a negative mark is placed on your credit file.


Beware just paying the minimum repayment. Credit cards can have very high interest rates, which makes it very expensive if you don't pay off in full each month. Opt to just pay the minimum and you could find yourself in debt for years. See the minimum repayment spiral for full help.


Never miss a repayment. If you pay your credit card bill late or miss a repayment, not only will you be hit with interest, you'll have to pay a hefty fee and face the negative impact on your credit score.

To ensure you don't miss it, set up a monthly direct debit to automatically pay off the minimum amount (or a higher/the full amount if you can). If you know you won't be able to pay, contact your provider immediately and work with it to agree a different repayment plan.
For all the latest deals, guides and loopholes simply sign up today – it's spam-free!
Things to consider before applying for a student credit card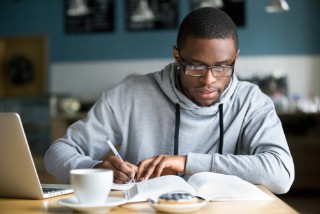 You're probably thinking 'should I get a student credit card?' This is a personal call, but the answer largely comes down to whether you'll be able to manage it correctly, so how disciplined you are at sticking to your credit limit and repaying on time.
If you're confident managing money on a monthly basis, then a credit card can provide easy and free benefits. However, if you're worried how you'll keep up with repayments, or you already struggle with debt, then you should avoid (see our debt problems guide for help and where to find support) and consider alternatives instead.
Alternatives to student credit cards
If you're not sure a credit card is the right option for you – or you're not eligible for one that fulfils your needs (more on this later) – there are a couple of other options.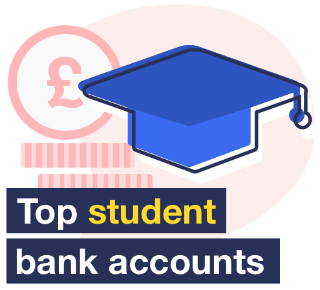 A 0% overdraft on a student current account will be cheaper if you can't repay a card IN FULL. Many student accounts come with generous interest-free overdrafts, which will be cheaper than a credit card if you can't clear it at the end of each month. For example, if you needed to make a one-off large purchase in an emergency.

Banks typically compete for your business too, so some will often throw in some extras to encourage you to pick them. These range from railcards, to free cash – so if you're looking for perks, shop around until you find something you like. See our Student bank accounts guide for full help and our top-pick accounts.
A credit card isn't the only way to boost your credit score, for example, registering to vote can help. There are some super easy ways to help increase your credit score (without or alongside a credit card) – like registering to vote. Find more easy ways to boost your credit score in our full Improve your credit score guide.
Am I eligible for a student credit card?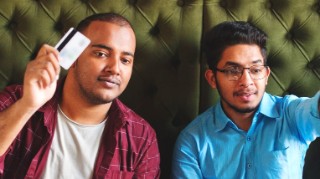 This can be tricky, as each credit card company will have a different set of eligibility criteria – and sadly there's no credit card that will guarantee to accept you.
However, you'll usually need to be aged 18 and live and study in the UK as a minimum. To improve your chances, already making regular payments for a financial product such as a phone contract can help, as can having some form of income.

While you don't need to have a job to qualify for a student credit card, you'll usually need to have some form of income (other than your student loan), which could be money from your parents, or salary from part-time or casual work. Student loans tend not to count as 'income' as they are a form of debt.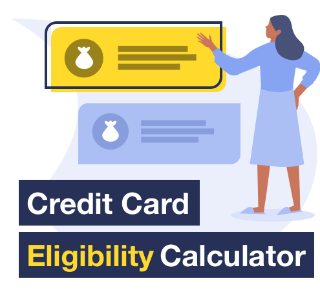 To help, our free eligibility calculator shows your acceptance chances for many top cards before applying. S o you just need to fill in one form to see which lenders will or won't offer you a card.
Unlike applying, which leaves a 'hard search' on your credit file (even if you're declined), our tool uses a 'soft search' which can't be seen by other lenders, so won't affect your ability to get credit in future.
What's the best student credit card?
As a student credit card is just one that accepts students, using our eligibility checker will allow you to compare cards in your personal best-buy table. That link takes you to the 'credit building' category, which shows cards that are more likely to accept those with low incomes and minimal credit history.
However, our tool sadly doesn't have every card in the market and certain cards are only available if you already have a student current account with them. This is usually because, in lieu of a credit history, the way you use your current account can give the bank a better insight into how you use your money.
Both HSBC (18.9% rep APR) and TSB (21.9% rep APR) do this, so if you're happy banking with them, they could be worth considering.
See our guide to getting your first credit card for more help.
Student credit card FAQs
When you apply for a student credit card, the card company will look at two things:

The information you provide in your application. Such as your income, age and address.


Your credit history. This is held by the three credit reference agencies (Experian, Equifax and TransUnion) which financial companies can see. This gives the card company an idea about how well you've handled any credit in the past.

Together, the card provider will use this information to decide whether you're eligible for a student credit card, and if you are, what sort of credit limit and interest rate it is willing to offer you.

As a student it's likely that your credit history will be quite limited, unless you've previously taken out a loan or payment plan (for example, for a car, or a piece of tech). You can check how your credit history looks for free online, or read tips on how to boost your credit score.

Yes, you may be able to get a student credit card, even if you have no credit history. However, you'll likely only be eligible for the product offered by the bank you hold your current account with, and you'll usually be offered a very low credit limit until you have demonstrated that you're able to manage credit well.

You'll still be able to use your credit card after you graduate, but – if you've used it responsibly – you may find that you've built up a strong enough credit score to upgrade to something better, such as a reward credit card that pays you to spend.

More credit card top tips
We've a whole host of credit card top tips and tricks to help you get started. Below is a quick round-up of where we'd suggest you head next.
Suggestions for you
Have your say in our forum!