What protection do I get when using a credit card?
Your rights to a refund and other protections
Credit cards offer vital consumer protection if purchases go wrong. They give two main forms of protection - Section 75 and chargeback - which mean if you don't get the products or services you paid for, you may still be able to get your money back. This short guide runs you through what to try to get a refund when you paid on a credit card.
What protection do I get when using a credit card?
If you don't get something you paid for by credit card, you've got two powerful consumer rights to fall back onto. Which you go for will depend on which you qualify for (the links take you to more information on each)...
Section 75. This applies when you bought the item directly from the seller on the credit card, and it cost between £100 and £30,000. Section 75 is part of UK law, so is a strong protection, if it applies to your purchase.


Chargeback. This applies to any purchase on your credit card, though it relies on Amex, Mastercard or Visa processes, rather than being law. There are also time limits to bring a claim under chargeback.
Should I use chargeback or Section 75?
If you think you're eligible for both chargeback AND Section 75, and you paid the full amount on your credit card, we'd suggest trying chargeback first.
Chargeback should be easier, as it is usually just a case of your bank asking the seller's bank for your money back. Plus, Section 75 doesn't have a deadline, you don't have to worry about running out of time to use it whilst waiting to see if your chargeback claim is successful.
We cover chargeback versus Section 75, along with some words of wisdom from MSE founder Martin Lewis in our full Section 75 rights guide.
A few cards also offer something called "purchase protection"
A few cards, most notably those issued by American Express, offer purchase protection. While the name might make you think of the PPI scandal, this isn't something you need to pay for, as it comes as standard on many Amex cards.

The protection means you're covered up to £2,500 if something's stolen or damaged within 90 days of you buying it, and you're covered for up to £200 if you're having trouble getting a refund for something you've bought, but don't want to keep.
You can read more about it on Amex's purchase protection page.
For all the latest deals, guides and loopholes simply sign up today – it's spam-free!
What is Section 75?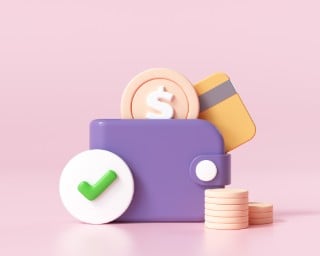 Section 75 of the Consumer Credit Act is a law that protects credit card users from paying off debt for something they never received (or isn't quite right). It means BOTH your credit card provider and the person you bought from have to take responsibility for issues with your purchase.

If you pay for something using your credit card that didn't get delivered, was damaged or not as advertised, and the retailer is refusing to refund you, Section 75 means you could get your money back from your credit card provider instead.
When can I use Section 75?
Section 75 can be used in most cases where you've paid using credit, and the product or service you bought must have cost more than £100, and less than £30,000. You're covered even if you only pay a deposit on your credit card, and pay the balance by other means.
It's great protection when you've not got what you paid for, from holidays, to computers to pretty much anything you use a credit card (or other types of credit) to buy.
It can be particularly helpful if a company goes bust after they take your money, but before delivering the product or service you bought - because your credit card provider equally responsible for the amount you're owed, you're more likely to get your money back.
There are some exceptions, for example buying something using Buy Now Pay Later (BNPL), or a third party seller - but in these cases, you'll often get protection from chargeback. We have a complete list of what's covered (and what's not) in our full Section 75 rights guide.
What is chargeback?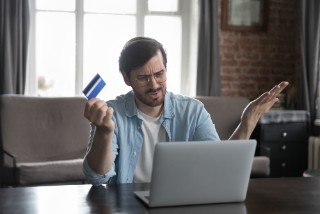 Chargeback is a protection offered by Amex, Visa and Mastercard which allows them to reverse payments if they feel the customer has a legitimate complaint about a transaction. It's not a legal right like Section 75, but can still be useful protection when you use your credit card.
Chargeback covers payments made via debit card, credit card or charge card and there's no minimum spend limit, so it's a good option if you bought something for £100 or less.
The downsides are that:
You only get protection for exactly what you paid on that card (so no full refunds for partial payments).
There's usually a deadline of around 120 days to make your claim.
You can only start a chargeback claim once you've exhausted all other avenues with the retailer.
For full details, see our dedicated credit card chargeback guide.
For all the latest deals, guides and loopholes simply sign up today – it's spam-free!
Have your say in our forum!