If you click a link with an * to go through to a provider, we may get paid. This usually only happens if you get a product from it. This is what funds our team of journalists, and keeps us free to use. Yet there are two crucial things you need to know about this.
This never impacts our editorial recommendations – if it's in, it's in there because we independently rate it best.
You'll always get as good a deal (or better) than if you went direct.
For a more detailed explanation see How MSE is financed.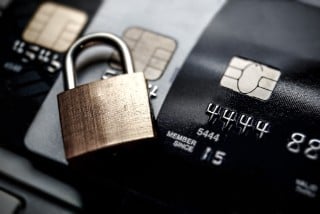 Credit cards – refunds and protection
Your rights when using a credit card
Credit cards offer vital consumer protection if purchases go wrong. Section 75 and chargeback mean if you don't get the products or services you paid for, and the retailer is refusing to refund you, you may still be able to get your money back. This guide runs through the ins and outs of credit card protection, and how to get a refund when things go wrong.
What protection do I get when using a credit card?
If you don't get something you paid for by credit card, and the firm is refusing to refund you, you've got two powerful consumer rights to fall back onto. Section 75 of the Consumer Credit Act 1974 and chargeback, both offer ways to get your money back when things go wrong.
What is Section 75?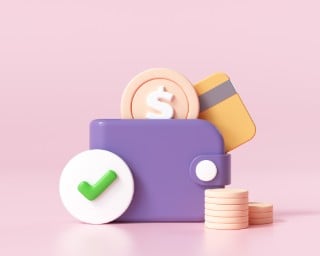 Section 75 of the Consumer Credit Act is a law that protects credit card users from paying off debt for something they never received (or isn't quite right). It means BOTH your credit card provider and the person you bought from have to take responsibility for issues with your purchase.

If you pay for something using your credit card that didn't get delivered, was damaged or not as advertised, and the retailer is refusing to refund you, Section 75 means you could get your money back from your credit card provider instead.
When can I use Section 75?
Section 75 can be used in most cases where you've paid using credit, and the product or service you bought must have cost more than £100, and less than £30,000.
It's great protection when you've not got what you paid for, from holidays, to computers to pretty much anything you use a credit card (or other types of credit) to buy.
It can be particularly helpful if a company goes bust after they take your money, but before delivering the product or service you bought - because your credit card provider equally responsible for the amount you're owed, you're more likely to get your money back.
There are some exceptions, for example buying something using Buy Now Pay Later (BNPL), or a third party seller - but in these cases, you'll often get protection from chargeback. We have a complete list of what's covered (and what's not) in our full Section 75 rights guide.
Am I covered if I just pay a deposit with my credit card?

Yes, you get Section 75 protection for the whole cost of an item or service, even if you only pay for part of it on your credit card (and it meets the conditions for protection).

So, if you're planning a large purchase, its a good idea to pay at least a small deposit with your credit card. For example, you could pay just £10 of a £2,000 purchase on your credit card and still be covered for the whole amount.

What's not covered by Section 75?
While Section 75 is great protection on credit card purchases, it only applies in certain circumstances. You won't be covered for:
Products or services costing less than £100 or more than £30,000.


Multiple items that come to a total of more than £100, but each individually cost less - for example, a suit where the trousers and jacket both individually cost £60 wouldn't be covered, BUT a suit sold as one item costing £120 would be. If in doubt, check how it's listed on your receipt.


Products or services purchased through a third party seller, such as Amazon, a travel agent or PayPal (which credit card providers sometimes consider a third-party).


Purchases made through a Buy Now Pay Later (BNPL) service, like Klarna, or Afterpay.


Purchases made using your debit card, or in cash (even if you took the cash out using your credit card).
The good news is that Section 75 is just one of the ways your purchases are protected when you use your credit card. The other credit card protection in your arsenal is chargeback.
What is chargeback?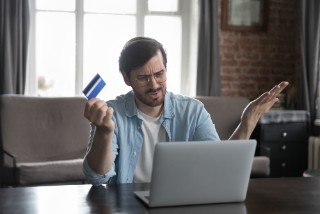 Chargeback is a protection offered by Amex, Visa and Mastercard which allows them to reverse payments if they feel the customer has a legitimate complaint about a transaction. It's not a legal right like Section 75, but can still be useful protection when you use your credit card.
Chargeback covers payments made via debit card, credit card or charge card and there's no minimum spend limit, so it's a good option if you bought something for £100 or less.
The downsides are that:
You only get protection for exactly what you paid on that card (so no full refunds for partial payments).
There's usually a deadline of around 120 days to make your claim.
You can only start a chargeback claim once you've exhausted all other avenues with the retailer.
For full details, see our dedicated credit card chargeback guide.
Chargeback or Section 75?
If you think you're eligible for both chargeback AND Section 75, and you paid the full amount on your credit card, we'd suggest trying chargeback first.
Chargeback should be easier, as it is usually just a case of your bank asking the seller's bank for your money back. Plus, Section 75 doesn't have a deadline, you don't have to worry about running out of time to use it whilst waiting to see if your chargeback claim is successful.
We cover chargeback versus Section 75, along with some words of wisdom from MSE founder Martin Lewis in our full Section 75 rights guide.
How do I get a refund on credit card purchases?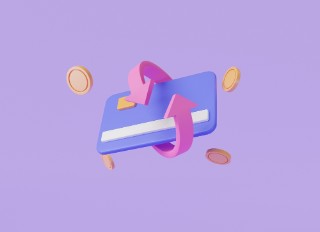 If the retailer is refusing to refund but you think you have a legitimate case for one – your first step is to contact your bank, not your credit card provider (so, HSBC not Mastercard, for example).
How do I get a refund through chargeback?
Tell your bank you want to claim a refund through the chargeback scheme. Be prepared to provide full details of the transaction in question, alongside any correspondence you've had with the retailer. You may also be asked to fill out a form.
How do I get a refund through Section 75?
There are a few ways to make a section 75 claim, and we go through the process in detail in our Section 75 guide. However, if you know what you're doing, there are two quick ways to get started:
Through online banking or your mobile banking app. Some banks will let you dispute payments by simply selecting the transaction in your mobile banking app, or requesting help through their online chat service.


Using our free Section 75 reclaim tool. Our tool will help you draft a claim letter, and keeps track of your complaint so you can escalate if necessary.

What if my claim is rejected?
If your claim is rejected, or it's been more than eight weeks and there's been no resolution, you can escalate it to the Financial Ombudsman for free.
The ombudsman can look into complaints where you feel you've not been dealt with fairly. It's not as formal as a court hearing, but the Ombudsman can still order firms to pay you compensation if they think you're in the right.
Top credit card tips
We've a whole host of credit card top tips and tricks to make the most of your cards. Below is a quick round-up of where we'd suggest you head to next.
Suggestions for you
For all the latest deals, guides and loopholes simply sign up today – it's spam-free!
Have your say in our forum!