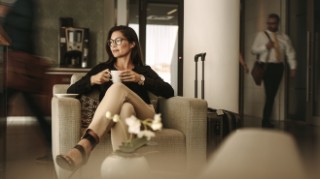 Free or Cheap Airport Lounge Access
You don't have to fly first or business for lounge access
Going away is great – airports can be anything but. Rather than endure the chaos, you could try free or cheap airport lounges. While these aren't always MoneySaving, if you're going to book one anyway, read our top tips to see if you can cut the cost.
Some overseas holidays can now restart – but major restrictions remain
The rules on holidaying are changing radically. Domestic trips are now allowed across much of the UK, while some overseas holidays have also resumed, with destinations categorised in a new 'traffic light' system.
Bookings with flexibility are key
If you decide to book a trip, remember things can change quickly, and you may not be covered by travel insurance for coronavirus-related claims. You should look for bookings which offer flexibility if you're unable to travel due to future restrictions.
See our Coronavirus Travel Rights guide for full help and information on overseas travel restrictions.