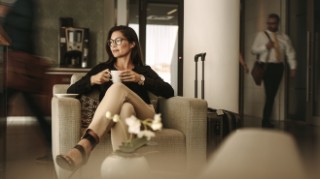 Free or Cheap Airport Lounge Access
You don't have to fly first or business for lounge access
Going away is great – airports can be anything but. Rather than endure the chaos, you could try free or cheap airport lounges. While these aren't always MoneySaving, if you're going to book one anyway, read our top tips to see if you can cut the cost.
UK lockdown rules restrict travel

Coronavirus restrictions mean travel is now banned for those living in much of the UK, and others are advised against it. Some countries have also banned Brits from entering due to a new more transmissible strain of coronavirus.
See our Coronavirus Travel Rights guide for the latest info on travel insurance, cancellations, refunds and more.

We don't know how long these restrictions will last, and some people may understandably still press ahead with booking trips in the future. If you do so, remember things can change quickly, and you may not be covered by travel insurance for coronavirus-related claims. It's also best to look for flights and accommodation which offer flexibility if you're unable to travel due to future travel restrictions.