Cheap iPads
Find the cheapest iPads and 4G data plans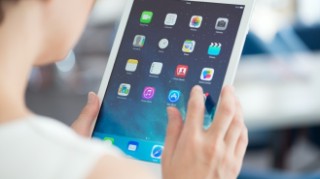 iPads have been many people's favourite gadget for years, and the latest iPad Pro is no exception. Yet iPads are not exactly MoneySaving by anyone's definition. If you must have one, here are a few tips to help keep the costs down...
iPad prices don't vary much between stores, and Apple itself rarely offers big discounts, yet savings can still be made with the 3G/4G models if you choose the right mobile data plan.
This guide looks generally at the cheapest ways to buy an iPad - whether you want mobile data or 'Wi-Fi only'.
Getting an iPad: Need-to-knows
Tips for choosing your new iPad
Once you've chosen which iPad model you'd like, you'll need to think about whether you want 4G internet access and need a mobile data plan. Consider the following:
Wi-Fi or 3G/4G? If you plan to use your iPad while out and about, you should opt for the 3G/4G and Wi-Fi model. If you'll just be using it at home, Wi-Fi only is more suitable (and cheaper). Read below to help you decide whether you need Wi-Fi only or 4G and Wi-Fi.


Do you want to use it to make calls? One of the most exciting features of an iPad is FaceTime, a video-calling app. However, FaceTime only works with the latest Apple technology so you won't be able to ditch your mobile yet.


How much data do I need? The amount of data you'll need will depend how you plan to use the iPad. Here's a general guideline to help you figure out whether you're above or below average in data usage terms:
If you're worried about your usage, there are a number of free apps that you can download from the App Store that can help you track the amount you're using. Read the data usage section in the Cheap iPhones guide for more info.
Cheapest iPad Wi-Fi only: Best deals
With a Wi-Fi only iPad, you're just buying the tablet - there's no contract, so cheapest is best. The problem is there's very little price variance.
Apple has strict price controls, so the major reputable retailers all generally charge the same amount for their iPads and discounts are rare.
However, we do occasionally see a new voucher or code that can get you an iPad discount. When this happens, it's usually a very short-lived deal, but where possible, we'll update this section of our guide with all the details.
Here's a quick summary of current iPad prices from major UK retailers:
PRODUCT

APPLE PRICE

CHEAPEST ELSEWHERE

iPad 9.7in (32GB)
£319 at Apple*
£319 at John Lewis* (provides a two-year guarantee at no extra cost), Argos* and Currys*
iPad Mini 4 7.9in (128GB)
N/A (Discontinued)
£399 at John Lewis* (provides a two-year guarantee at no extra cost), Argos* and Currys*


New

iPad Mini 5 7.9in (64GB)
£399 at Apple*
£399 at Argos* and Currys*

New

iPad Air 10.5in (64GB)
£479 at Apple*
£399 at Argos* and Currys*
iPad Pro 10.5in (64GB)
N/A (Discontinued)
£619 at John Lewis* (provides a two-year guarantee at no extra cost), Argos* and Currys*

iPad Pro 11in (64GB)

£769 at Apple*
£739 at John Lewis* (provides a two-year guarantee at no extra cost), £769 at Argos* and Currys*
iPad Pro 12.9in (64GB)
£969 at Apple*
£969 at John Lewis* (provides a two-year guarantee at no extra cost), Argos* and Currys*

Prices checked at 6.05pm on Mon 1 Apr. Table excludes online marketplaces, eg, Amazon, as their prices frequently change. Yet they're often cheapest, so always do your own price checks.
Student & teacher discount
Apple for Education* is a scheme that gives students, their parents and school staff as much as 15% discount on Apple products, including iPads. The discount on iPads is pretty small, but as Apple deals are so rare even a small discount is likely make going direct to Apple the cheapest option for students buying new.
See our Apple Student Deals blog for more about how you can get it.
Refurbished iPads
You can often find a wide selection of iPads refurbished by Apple* available at a discounted price via its website (delivery's free). If you're buying an iPad, it's worth considering Apple's refurbished models, as they can be up to £80 cheaper than buying new, and there tends to be little difference in condition.
What's more, all of Apple's refurbished iPads include the same 12-month warranty as new ones, plus they come with manuals, accessories, a new battery and a new outer shell, as well as new packaging - so while Apple says they may have the odd scratch, many users have told us what they received was as good as new.
Apple's refurbished stock changes daily, so you should check back regularly if you're waiting for a specific refurbished model to become available.
Others such as Argos* sell refurbished iPads via their eBay outlets, which may be even cheaper, though unless otherwise stated, these are seller refurbished, and won't necessarily meet the same standard as those refurbished by Apple.
Cheapest iPad: Best data deals
Got an iPad? Cheapest Sim-only
If you already have an iPad but no data plan, getting a Sim will allow you to access the web whenever, and wherever, you are.
All of the newer Apple products require a micro or nano Sim (smaller versions of the traditional Sim card), so make sure you order a data plan that comes with the size you need.
For more deals, see our Cheap Mobile Broadband guide.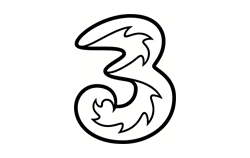 Three* – Good for heavy users, 12-month contract
What: iPad Sim only 20GB Cost: £20/month
Link: Three data Sim-only* Contract: 12-month rolling
Should you need lots of data, Three* offers Sim only deals, one of which gives you 20GB of data for £20/month on a 12-month rolling contract - pretty good if you get through a lot of data. If you want to opt out you'll have to give 30 days' notice.
If you use more than your allocated data, you'll be charged 1p/MB for the remainder of that month until your contract rolls over.
How to complain about a purchase
If you're not happy about a product or the service you receive, you should first contact the retailer in person, by phone, or in writing. However, if you're still not satisfied, then...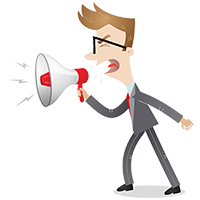 Free tool if you're having a problem
This tool helps you draft your complaint and manage it too. It's totally free, and offered by a firm called Resolver which we like so much we work with it to help people get complaints justice.
If the complaint isn't resolved, Resolver can escalate it for free to the relevant ombudsman or trade body.