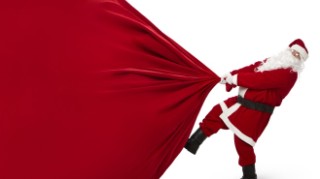 Santa freebies 2020
Track Santa on Christmas Eve, personalised Santa videos etc
Christmas may look a little different for many this year. Luckily there are still plenty of Santa-centric freebies about, designed to up the fun factor in the run-up to the big day. Right now, kids and kids-at-heart can create personalised Christmas videos to send to friends.

We've also seen the return of a few other festive highlights this year. For example, you can go online to track Santa's magic-infused, moonlit journey to the homes of good children across the world on Christmas Eve. Earlier in December, you could write a letter to Santa for the chance to get a reply from the man himself, but the deadline has now passed for that one.


NOW LIVE: Personalised Santa videos
Each year, a website called Portable North Pole lets you send friends or family a free personalised video message from Santa - incredibly cute for kids to receive and potentially hilarious for grown-ups to exchange. It'll ask you to upload photos of yourself and the recipient, plus a picture of the gift they'd most like to receive for Christmas.
This year's free videos are now available, so click the link above to tailor yours
We've noticed the site's been showing as 'down for maintenance' recently, but try visiting via your smartphone if you encounter the same problem - we've found that seems to work more consistently.
It only takes a few minutes to set up. Here's a still from one we made for Martin a couple of years ago:
IMPORTANT: The link above takes you to a range of videos on Portable North Pole - some are free, some cost money. So make sure you're looking at the free options if you don't want to pay - if at any point you're asked to enter payment info, go back and try again.


STARTS 24 DEC. Track Santa on Christmas Eve
Each year, free website Norad Santa opens its doors at the start of December to let families track Santa's progress as he visits the homes of good boys and girls on Christmas Eve.
There's even a free mobile app (iOS/Android) so you can check on Santa's whereabouts while on the move yourself.

While the location tracking element is only on Christmas Eve itself (Santa's exact location is top secret until then), there's a virtual Santa's Village for kids to explore right now - full of games, videos and music to keep them entertained in the lead up to Christmas.

ENDED: Free Braille letter. But deadline for email reply is 21 Dec
The postal deadline for Braille letters has passed, but you can still send emails until
Mon 21 Dec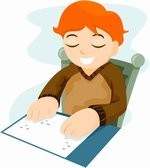 If you missed the postal deadline, you've an extra three weeks to send your letter by email and receive an email reply with a large print attachment. The deadline for email is Mon 21 Dec. Santa's RNIB email address is santa@rnib.org.uk.
Read more at the RNIB. Some of previous years' letters gave Martin leaky eyes. See them on his blog: Read letters from blind children to Santa.
ENDED: NSPCC £5 letter from Santa
For a suggested £5 donation to the NSPCC, you can personalise a letter from Santa for a loved one. There's eight themes to choose from, including 'Baby's first Christmas' and 'the Elf Cup final'.
The deadline for ordering your letter is
Mon 14 Dec
Donations support children in need by providing services like Childline. The letter, available in English or Welsh, will arrive in the post in time for Christmas. You've got until Mon 14 Dec to order via the online form.