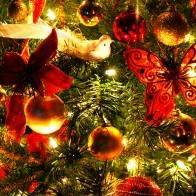 Many children have been left disappointed after letters from Santa failed to turn up in time for Christmas.
Numerous companies advertise delivering kids a letter from Santa for a fee, but Royal Mail promotes its service, which helps Father Christmas by replying on his behalf to children's letters for free – a service we featured both in our weekly email and on our site.
Children had to post their own letter to Santa by 14 December to get a reply sent by Royal Mail, and responses to these should have been received by Christmas Eve.
Royal Mail told children to write to the following address in order to get a reply: Santa/Father Christmas, Santa's Grotto, Reindeerland, SAN TA1.
But we've had many complaints by email, Twitter and on our forum from parents whose kids missed out.
One MoneySavingExpert.com user, Jo, emailed us saying: "We sent Santa a letter on 8 December first class and have received nothing but a very upset seven-year-old.
"Clearly Santa gets busy before Christmas, but do not offer a service to our children if it is not possible to deliver a reply!"
Another user, Catherine, emailed us saying: "I'm very disappointed – after the price we pay for Royal Mail's service I was so pleased and impressed to see it would deliver letters from Santa for free – but now I'm left to explain why Santa hasn't replied to my daughter's letter."
High demand
Royal Mail says children sent thousands more letters this year, and wasn't able to deliver all the replies before Christmas.
It adds it never guaranteed it was able to help Santa answer every letter. The Royal Mail website states: "Santa will respond to as many letters as possible."
MoneySavingExpert.com deals analyst Deborah Heston says: "While Royal Mail does say not every letter sent will receive a reply, here, when kiddies are eagerly waiting to hear back from Santa, extra provisions and resources should have been in place to deal with the high demand."
A Royal Mail spokesman says: "Santa's team of helpers at Royal Mail were extremely busy managing his Christmas mailbag. He receives hundreds of thousands of letters every Christmas."