The Sun '£9.50' Holidays
Stay in UK/Europe holiday parks from £44 per family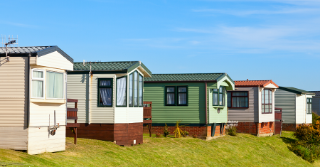 The Sun calls these '£9.50 holidays', but in reality they're never quite this cheap. That doesn't mean it's not a decent deal, though – you can bag a four-day holiday park break for just over £44 simply by collecting tokens from The Sun newspapers.
You'll need to collect 10 tokens, codewords or Sun Savers codes, printed in papers every day from Sat 6 Jul to Tue 30 Jul, for holidays between September 2019 and May 2020. It's £9.50 per person and you have to pay for a minimum of four people. You also need to watch out for extra charges - this guide explains how to sidestep those to save £100s on a family getaway.
The Sun's headline of '£9.50 holidays' looks stunning, and with park holidays costing in the £100s, the savings can be huge. Yet while undeniably good value, truthfully, they're never actually £9.50 all-in. The sections below explain why you'll end up paying more:
Though the basic cost is indeed £9.50 per person for three or four nights, when you factor in extras, it mounts up.

For example, you always have to pay for at least four people, even if only two of you are going. So you'll pay at least £44.11 to get this offer – £38 for accommodation, £5.50 for 10 newspapers (from 55p), and 61p for a second class stamp to send in your form.

With the exception of three out of 225+ parks across the UK and Europe, all have a service charge that'll add £13.50-£60 to the total cost. The service charge covers the holiday home's cleaning, gas and electricity.

However, you can avoid paying a service charge by looking for dates which are "No extras" dates - listed as either "Pay only £9.50" or "Pay only £15" - or "FREE service charge" dates. These will be listed under each park in the in-paper brochure and on the online park pages.

Some parks also have a peak charge on top, where you could have to pay an extra £3.50 or £6 per person, per break during select dates. These are also listed under each park.

Bed linen and blankets are not included at any of the holiday parks. You should take your own, otherwise most parks offer bed linen and blankets for hire.

The cost of bed linen varies across the parks. The Sun told us that it doesn't quote these prices, so you'll need to check with your park operator if you don't want to bring your own.

Most tent accommodation includes pillows and blankets, but check with the park beforehand. It's also worth knowing cots, cot sides and high chairs may also require a supplement.

Parks offering entertainment programmes may charge for optional entertainment passes, about £3 to £30 per person, per break.

Some parks offer free entertainment on selected dates, so look out for the 'free entertainment' symbol when choosing

No meals are included in the price, so save by self-catering. Some parks have catering facilities for breakfast and evening meals (listed as half-board), but this will be charged on top for between £12.95 and £19.25 per person, per day.
Join the MSE Forum Discussion