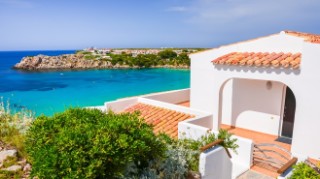 Cheap Self-Catering Holidays
Cheap villas and apartments via Airbnb, HomeAway & more
Book the right way and holiday rental sites let you snap up five-star private accommodation for two-star hotel prices. This guide shows the top holiday rental booking sites, how to grab late deals and tips to haggle the price down.
For all the latest deals, guides and loopholes simply sign up today - it's spam free!
Is a holiday rental right for you?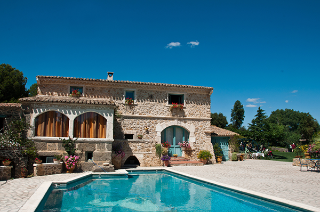 Whether it's a villa in the Vendée, a cottage in Cornwall or an apartment in Amsterdam, mega bargains are available by booking private holiday properties directly from owners. Facilities vary wildly, but most are great for self-catering, and many include pools and barbecues.
These pads aren't for people who like to be waited on hand and foot – guests usually do their own cleaning and washing up. But if you don't fancy battling for a sun-lounger each morning, private properties can offer space for groups of friends or families with kids who need to let off steam.
You can slash food costs by cooking up a storm in the kitchen, and cut luggage space if a washing machine's included.
Hotels vs holiday properties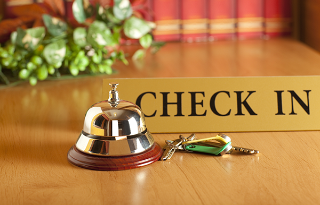 As a rule of thumb, the larger the group, the bigger the per-person saving. Couples may find hotels sneak ahead of private rentals, though it's always worth checking - see Cheap Hotels. For families of four or bigger groups, holiday rentals can whup hotels' bottoms on price.
For example, we found a one-bed apartment for a couple near in Rome for £460/wk, yet a comparable double hotel room nearby was just £290/wk. However, we found a three-bed Marbella villa for £610/wk while a similar quality hotel was £1,510/wk.
In the UK, we spotted a four-bed cottage in Whitby for £750/wk - with eight people staying, that's £13/night each. A comparable hotel for eight people came out at £1,440/wk.
The more folks you cram in, the better. If guests kip in the living room (check ahead if there are sofa beds), the savings can rocket.
Some inspiration ...
Many MoneySavers swear by holiday rentals. Please add your feedback to the Cheap holiday rentals forum discussion.
We've stayed at wonderful places in Europe and the Caribbean using rental sites and have always been delighted. Barbecues on relaxing evenings with glasses of wine, jump in the pool anytime, do washing as you go. Loads of privacy and space to enjoy yourselves as a family... I love it.
It's also way more cost effective than hotels. You can tell a lot by the effort the owner puts into the advert and reviews from previous renters.
- mrsdee
We stayed in a stunning two-bedroom San Francisco apartment with all mod cons for less than half the price of a decent hotel room.
We also had greater flexibility (rented bikes for several days and stored them in the apartment) and a quiet neighbourhood. We plan to go back to the US later this year and will certainly do the same again.
- uzubairu
I've booked self catering accommodation through holiday rental sites for 10 years and have had some amazingly cheap deals. Now my family have grown up and left home, we go out of season and get even better prices.
The owners we've dealt with have been genuinely lovely and, as it's their personal holiday home you're staying in, don't expect cloned, uninspiring boxes! Highly recommended way to holiday.
- oysterlover
For all the latest deals, guides and loopholes simply sign up today - it's spam free!
Step 1: Follow the DOs & DON'Ts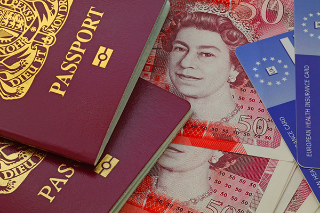 It's possible to stay in palatial villas and other holiday homes for paltry prices by booking directly with the owner. You search for properties on holiday rental sites, and pay the owner, rather than a tour operator.
This can mean rock-bottom prices, as you're cutting out the middleman, but there's less protection if things go wrong. So follow our dos and don'ts.
This guide focuses on booking villas and apartments where you book directly with owners via holiday property rental sites. While bargains abound, you're booking with a third party, not the listing site. Owners are not usually vetted, and the trip is not ATOL-protected.

While problems are rare, watch out for fraudsters who try to dupe you into paying for non-existent properties. Fake adverts are easy to create and often look like the real thing.

There are often tell-tale signs that your desired holiday home doesn't exist. Here's a checklist.

Speak to a real person. If possible, call the owner - don't just message. (Some rental sites don't allow users to swap phone numbers until a booking is made though.)

Check how long the property's been listed. Most listings sites show how long the owner's advertised. The longer, the better.


Google the property. A common trick's to copy adverts for bona fide properties, including photos and descriptions. See if it's listed elsewhere under a different owner.


Check the email address: A professional, traceable email address is better than a Yahoo, Gmail or other instantly-available one.


Ask for references. As well as reading reviews, ask for references from previous visitors (try to verify those are independent references if possible).


Do some digging. Ask to see a copy of the utility bill with the owner's name on it. Check their Facebook or LinkedIn profile.


Trust your gut. If you have any suspicions, flag up your worries with the holiday letting site and ask seasoned travellers on this site's Holiday & Travel forum board or other forums.

Book a holiday property directly and you've less protection. Yet pay on a credit card and provided it costs £100+, the card company is jointly liable if things go wrong. Make sure you always pay off in full to avoid interest. Many owners don't accept cards though. Read the full list of options on paying safely.

Direct booking sites provide lucrative opportunities for fraudsters. Instant money transfer services, such as Western Union, are one of the riskiest ways to pay. Use a credit card or bank transfer instead. Read more on how to pay safely.

Always do your own research on the area. Apartments and villas are often further from town centres than hotels. Use Google Maps to scope the location and local amenities.

Before booking, make sure you can get there cheaply. With flights it's usually cheaper to book early, otherwise you're competing with business travellers who'll go at any cost - unlike packages, where there's a hot market in late bookings. See Cheap Flights for full info.

If you're holidaying in the UK, see Cheap Trains and how to Slash Petrol Costs By 30%.

Property owners usually rent properties over seven nights Sat-Sat, weekends Fri-Mon and midweek Mon-Fri. This means they can end up with hard-to-shift spare days.

If you're flexible about time, ask the property owner if they have any odd days between bookings they want to fill – some offer discounts.

Heading for a traditional tourist destination specifically for seven, 10 or 14 days? Here, a package holiday to a hotel/resort may beat renting a private property, especially for families of four. Plus you get ATOL protection, so you're covered if the tour operator goes bust. See Package Holiday Haggling.

But holiday rentals often win, especially if you've a bigger family or group, as they are priced per property, not per person.

Remember to check hotels too - see Cheap Hotels for a full guide.

As with package holidays, peak season means sky-high prices for resorts. So, if possible, consider the shoulder seasons: September and October or April to early June.

Owners of apartments in cities such as Paris and New York often make no distinction between high and low season. In fact, some are cheaper in high summer, when locals flee the hustle and bustle.

Likewise, ski chalets in the mountains are dirt-cheap in summer, but are often still fab for hiking.

Sought-after areas command higher prices than less fashionable, off-the-beaten track ones. But while most people know Bulgaria's cheaper than Italy, prices vary wildly within countries too.

To find better-value spots, simply search for a country and number of bedrooms on a booking site, and then sort the prices from "low to high".

Work out the terms of the rental with the owner, confirming what's included, changeover dates and refund policies. Ask them to email a booking contract, and review it to ensure you're happy before handing over cash.

Make sure you have a record of both parties accepting it (email is fine - just don't delete it).

Go away two or more times a year, including weekend breaks, and annual travel insurance (covering all trips away) usually wins. See Cheap Travel Insurance for a full list of best buys.

A Global Health Insurance Card (GHIC) and European Health Insurance Card (EHIC) give you treatment at state-run EU hospitals and GPs at the same cost as a local.

If you already have an EHIC, it will continue to cover you in EU countries for the entire time it's valid, so you MUST check it's still in-date as they expire after five years.

If you need to renew, or apply for the first time, you'll receive a GHIC instead – but it does the same thing. For full help, including how to get one for FREE (never pay), see our Free GHIC or EHIC guide.

Victims of holiday rental fraud are highly unlikely to be covered by their travel insurance. So make sure you pay safely.

Holiday rentals save on living costs, as you can cook some meals at home – a boon in expensive countries like France and Italy. Why not ask the owner what equipment they have (for example, a tin opener, washing up liquid, cutlery, cooking oil, corkscrew).

If you're staying in the UK, consider booking a cheap supermarket delivery for your first day, or take along essentials such as teabags. For more tips on maxing the savings, including easy recipe ideas and meal plans, see the forum thread: Spill the beans - self-catering tips.
Step 2: The top holiday rental sites
Direct booking sites make trawling for holiday rentals a cinch. Use at least three websites to set a target price before you book. Though remember...
Holiday rental sites effectively just list adverts. You're booking directly with the owner.
Powerful site Vrbo* (formally known as HomeAway) features more than two million properties worldwide. The search filters are specific. So if you wanted, you could request only properties with a pool, web access or air-conditioning. You can also search for properties with flexible cancellation policies to find places that provide a full refund if you cancel by a specific date.
Quick questions:
Yes, though you'll have to check individual properties' pages to find them.

Credit card, PayPal or bank transfer, depending on the owners' preference.

Some owners also accept payment through Vrbo's payment system, where it processes your card payment itself and passes the money onto the owner.

Use Vrbo's system and your payment will be automatically covered against internet fraud (see terms). But the downside is if you pay an intermediary for services supplied by someone else, Section 75 credit card protection is unlikely to apply.

Vrbo takes a 'service charge' from guests for booking, which is 6%-12% for most bookings. Always click through to check the final price before choosing a property - click 'view details' next to the price to see a breakdown.

As above, if you use HomeAway's payment system, your payment will be covered against internet fraud (see terms).

We've little feedback from MoneySavers on whether it pays out, so never rely on this. Always do your own checks and pay the right way.
It used to be best known as a room rental site, but now Airbnb* is just as cracking for renting entire properties too.
The site lists a huge 7m homes in over 220 countries (though many of these are spare rooms - it was unable to break down the figures for us). Accommodation includes apartments, villas, castles, boats, tree houses and private islands.
Airbnb has a strong focus on peer reviews, which means you're less likely to end up with a dud.
The site processes card payments itself, so there's no bank transfer hassle. The catch is credit card payments are unlikely to be covered by Section 75 protection.
Quick questions:
By credit card, debit card or Paypal. Airbnb processes your card payment itself and passes the money onto the owner.

For safety, Airbnb charges you when the reservation's confirmed, but only releases money to the owner 24 hours after check-in.

The downside is if you pay an intermediary for services supplied by someone else, Section 75 credit card protection is unlikely to apply.


Airbnb takes a 0-20% service charge from guests for booking (it says the fee is typically 14%). Always click through to check the final price before choosing a property.

If there is a serious problem with the accommodation, Airbnb may refund you under its Guest Refund Policy.

It says if a property doesn't meet its accuracy or quality standards, guests will be rebooked into a listing of equal or higher value, or receive a full refund. To be eligible for a refund, you must let Airbnb know within 24 hours after the start of your reservation.

What if you need to cancel? Your refund amount is determined by your host's cancellation policy and how close to your trip you are. See more on Airbnb's cancellation policy.

You may also be able to cancel because of an unexpected circumstance that's out of your control, eg, if snow prevents you from travelling. Read full details on Airbnb.
The holiday rental section on TripAdvisor* collates 800,000 listings from several letting sites including, Holiday Lettings and FlipKey. The majority of those sites' listings are there, but for belt and braces you may want to check those directly too.
You can narrow down options by rating, property type, stay length and more. As you'd expect, properties come with reviews.

It's worth noting that TripAdvisor's letting people cancel bookings starting until 31 July 2020 for free if they change their minds. (For travel starting from 1 Aug, the owner's cancellation policy applies.)
By credit card, PayPal or bank transfer, depending on the owners' preference.

You can also use TripAdvisor's payment system, where it processes your card payment itself and passes the money onto the owner. The downside is if you pay an intermediary for services supplied by someone else, Section 75 credit card protection is unlikely to apply.


Properties with a 'book online' badge next to them in search results are eligible for TripAdvisor's Payment Protection, as long as you use its online payment system. This covers you for up to £7,000 if a holiday rental does not materially match its description, you can't enter the property, or you paid properly but the owner didn't receive it. See TripAdvisor's full terms.

Call it on 020 3701 5375 on the first day of the rental period to make a claim.

TripAdvisor says holidaymakers must speak to the owner - it won't help you resolve disputes.
Particularly strong in Europe, Clickstay* lists over 90,000 properties. It processes card payments itself, so there's no bank transfer hassle. It also says it'll refund 100% of your money if the property turns out not to exist or be available for your dates.
The catch is credit card payments are unlikely to be covered by Section 75 protection.
Quick questions:
By credit or debit card. Clickstay processes your card payment itself and passes the money onto the owner once you've stayed at the property. The downside is if you pay an intermediary for services supplied by someone else, Section 75 credit card protection is unlikely to apply.

You may still be covered by card networks' chargeback schemes – of course, if you'd paid an owner by bank transfer, you'd get even less protection. See how to pay the right way.

Clickstay takes a 4.5% payment charge from guests on booking, capped at £75. Always click through to check the final price before choosing a property.

Your contract's still with the owner. But Clickstay's Renter Protection Policy says it will refund 100% of your money if the property turns out not to be available or is materially different from that displayed on its website.

You'll still need to meet certain terms. For example, to qualify, you must inform Clickstay by 12:00 GMT on the day after your scheduled check in at the property and provide invoices for alternative accommodation. Read its full Renter Protection Policy.
Step 3: Haggle for discounts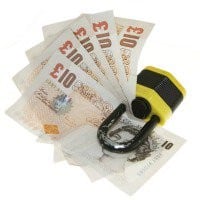 Once you've found a property, try calling or emailing the owner to ask if they can drop the price. You're negotiating directly with an owner, so they have complete discretion.
They are more amenable to haggling less than four weeks before the date or at slower times of year, when fewer holidaymakers are after their pad.
You could also try calling or emailing owners of similar properties nearby to see if they can beat the price. Though remember aggressive haggling's usually a mistake, as it annoys them. If you're polite, charming and give the impression you'll be a tidy, responsible guest, you'll get much further.
Don't mention that you've already booked flights, as they will know you're committed to visiting. But do mention if you're a couple or smaller group, as it means less cleaning.
MoneySavers' haggling successes
Need inspiration? Here are some MoneySavers' haggling successes. Please add yours to the Holiday Rentals thread.
The trick is to leave it as late as possible. In the Easter school holidays I got a 5* beachfront apartment at Treyarnon Beach (Cornwall) for £500 instead of £950, simply by leaving it until four days before we wanted to go. I've had similar deals in Northumberland and the Scottish Highlands.
- wigansheryl
Make sure you haggle and definitely don't take the first price they tell you. Most property owners will knock money off.
We saved $1,000 on a three-week rental in the US. The year before last, we got a much bigger place than we expected just by pushing them.
- eslick
Step 4: Ask the right questions
Always pick up the phone and chat to the owner before paying. Use the official number listed on the holiday rental site.
Here are some of the key questions to ask before you hand over your cash. Remember to be polite – they don't have to rent to you. But if they're unhelpful, keep your cash in your wallet.
What is included in the price? Check for additional charges.
How far is it to the beach, restaurants and supermarket?
Is it family-friendly? For example, are pools gated?
What cooking equipment is there?
How do you get there from the airport or station?
Do you supply bed linen, towels and loo roll?
When and how do I pick up the keys?
Is there a local keyholder who can help us when we arrive?
Does the place have mobile reception/internet access? What's the Wi-Fi key?
Is there a TV or DVD player?
Is the property smoking or non-smoking?
Is electricity included in the cost? If not, what's a typical weekly bill?
Does the owner live nearby, in case of problems?
Is there a washing machine (can reduce luggage costs as you need less clothes)?
Are the beds doubles or twins? Are there cots if you've babies?
If there's a swimming pool, is it currently fit for use? (Some are covered in winter months, so in spring or early summer it may not have been serviced.)
For all the latest deals, guides and loopholes simply sign up today - it's spam free!
Step 5: Pay the right way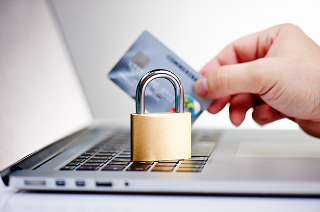 Book holiday properties directly and you've little protection. Yet pay the owner directly for a holiday property (even overseas) costing £100+, on a credit card and Section 75 laws say the card company's jointly liable with the retailer. Always clear the card in full each month to avoid interest. A booking fee's also likely.
If the holiday home turns out to be non-existent and you can't resolve the issue, ask your card company to sort it. For full help, see the Section 75 guide.

You shouldn't need to pay extra to pay on a credit card. See the Government bans charges for paying by credit or debit card news story.
Confusingly, some holiday rental sites have options to process your card payment on their sites and pass the money onto the owner. The downside is if you pay an intermediary for services supplied by someone else, Section 75 credit card protection is unlikely to apply. You may still be covered by the card networks' chargeback schemes though.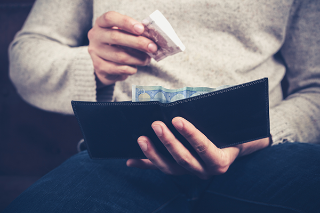 For transactions under £100, Visa, Mastercard and Amex offer chargeback schemes. These aren't legal like Section 75, but part of the rules banks abide by to offer these cards. You can claim money back within 120 days of the problem happening. Full details in the Visa, Mastercard and Amex Chargeback guide.
What if they don't accept credit cards?
While a credit card's safest, the trouble is many owners don't have credit card payment facilities. If they don't, think carefully about going ahead. Pay by bank transfer and, frankly, you've zero protection. It's also highly unlikely your travel insurance would cover this type of fraud. Always follow the checklist above to avoid booking a fake property.
If you do pay by bank transfer, never pay money into an account in a country which isn't where the owner told you they lived, or in a different person's name. Always double-check the account number and sort code of the account you are transferring money into. If money is transferred into the wrong account, you may not be able to get it back.
Never, ever wire money
Alarm bells should ring if you're asked to pay by an instant money transfer service such as Western Union or MoneyGram. While you've no protection when you pay by bank transfer, at least these are usually traceable.
Instant money transfer payments cannot be traced at all in cases of fraud, so are highly popular with scammers. Holiday rental websites' guarantees won't cover you if you pay this way.
If someone asks you to pay by MoneyGram or Western Union, be highly suspicious. Never pay this way.
What about PayPal?
There's a misconception that PayPal's safer, but it's not true. Its buyer protection doesn't always cover "intangible" goods or services, which include holiday home rental.

However, Paypal says it may cover certain intangible items at it own discretion from time to time. So if you paid that way and have a problem, it's well worth raising a dispute.
If you pay by credit card via PayPal, Section 75 protection won't apply, as technically you're not using the card to buy the goods or services, but to charge a PayPal account.
If you do pay by PayPal and use Visa, Mastercard or Amex, one possible route to get your money back is the card networks' chargeback schemes.
Full details in the Visa, Amex & Mastercard Chargeback guide.