Baby checklist
Tricks and tips to save with a baby or toddler
Babies are as costly as they are cute. Your wallet starts to take the hit even before they arrive, so prepare your finances as early as possible. We've tons of tips 'n' tricks to help, whether you're expecting number one, two or more – including a 'free' £25 baby bundle when you spend £20 on Amazon with a code.
Start preparing before your baby arrives
You're unlikely to ever feel fully prepared for the birth of your first (or second, or third...) child, but there are a few things you can do before your baby is born to make sure you're at least feeling more confident financially before your new arrival.
1. Make sure you and your partner are getting your full pay entitlement
Maternity pay
If you've worked for the same company for longer than six months and take time off work when your baby's born, your employer's responsible for paying you at least a minimum level of salary (also known as maternity pay).
How much will I get? For 2022/23, it's £156.66 a week or 90% of your average earnings, whichever is lower. Maternity pay is higher in the first six weeks – you'll get 90% of your average weekly earnings without the cap. This is the legal minimum you should get – many companies now offer a more generous maternity pay package.
How long will I get it for? Statutory maternity pay is for if you're pregnant and employed (adoption pay has similar rules for those adopting). You'll be paid for up to 39 weeks while you're on leave.
Do I qualify? You must earn on average at least £123 a week and have worked for the same employer for 26 weeks by the time the baby's due date is 15 weeks away (maternity and paternity pay have the same qualifying rules).
How do I get it? Payments are made via your employer, so speak to your manager or human resources department. You'll need to give your employer proof of pregnancy in the form of a letter from your doctor or midwife, or a MATB1 maternity certificate.
For more information on your rights and pay in this situation, see our guide to Maternity and paternity leave.
If you don't qualify for maternity pay (for example, because you're self-employed) you might still get able to get maternity allowance.

Paternity pay
If you're a parent-to-be who's worked for the same company for over six months, and take time off work when your baby's born, your employer's responsible for paying you at least a minimum level of salary. These paternity pay rules go for fathers, husbands and same-sex partners of birth mothers.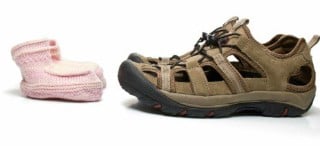 How much will I get? For 2022/23, ordinary paternity pay is £156.66 a week or 90% of your average earnings, whichever is lower. It's paid by an employer for two weeks, once the child has been born. This is the minimum employers must pay, but yours may choose to pay more.
You may also qualify to take 'shared parental leave', which allows you to share up to 50 weeks of leave with your partner – see more on this in our guide to Maternity and paternity leave.
Do I qualify? You must have worked for the same employer for 26 weeks by the time the baby's due-date is 15 weeks away (maternity and paternity pay have the same qualifying rules).
How do I get it? Payments are made via your employer, so speak to your manager or human resources department.
For full information on your rights and pay, see our guide to Maternity and paternity leave.
Know your maternity and paternity leave rights

The terms of your employment are protected when you go on maternity or paternity leave. This means you're entitled to any pay rises given while you're away, and you still build up entitlement to any holiday days while you're off.
You've also the right to return to your job if you take ordinary maternity, paternity or adoption leave. The rules are slightly different for additional maternity or adoption leave, or more than four weeks of parental leave – see Gov.uk for full info.
Plus, we've more detail on your rights in our Maternity and paternity leave guide.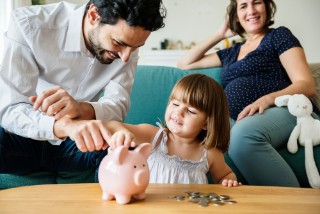 2. Do a proper family budget
A new baby is going to mean an extra strain on your finances, so it's crucial to make sure you're budgeting correctly. Use the free Budget Planner tool and guide to help you work out exactly where your cash is going, and where any baby spending fits in.
If you're expecting, do your budget as soon as you can and factor in how long you've got. If your child's due in four months, that's four months to add to your savings for baby items – but even if the baby's already here, it's not too late to do this.
We'd also recommend doing a money makeover. The guide takes you through overhauling everything from debts to utilities. It'll take time to work through, but it's time well invested for your family's future. Some end up thousands better off in a single day.
3. Free prescriptions and dental treatments
Women who are pregnant or have had a baby in the past 12 months get free NHS dental treatment and prescriptions throughout the UK. It's a handy little freebie, so make sure you make the most of it while you can.
Remember to book a dental check-up before the end of your first year as a new mum, as MSE Jenny did:
I saved £260 on dental treatment, as I had a check-up the week before my card ran out. Woo woo!
Plus, depending on where you live, you might also get free eye tests. Click the dropdowns below to see what you're eligible for.
4. Batch cook and freeze food in advance
Time spent filling your freezer with easy-to-reheat food can be a huge help later, when you're exhausted from nappy changes and feeding. It needn't take too long.
If you've a little one on the way, here's a quick tip from our forum:
Stock up on ready meals and/or batch cook and stick some portions in the freezer. It's unlikely you'll want to cook much in the first few weeks, let alone find the time to.
5. Check if your train firm offers first dibs on seating – or even a free upgrade
Travelling on the train when you're heavily pregnant is often a real hassle. To help, many rail firms offer priority seating for mums-to-be free of charge – and some may even bump you up to first class.

What you're offered (or not) and how you go about getting it differs from firm to firm, so check before you travel on your train firm's website or at the station.
Generally they offer one or more of the following:

Priority seating. It's common for train companies to designate a certain number of seats on each train – often near carriage doors for ease of access – as priority seating for disabled people, older people and those carrying children, as well as expectant mothers.

These are signposted as such and other passengers are expected to offer them to anyone who needs them. Some companies also allow you to reserve these seats when booking tickets in advance.


'Baby on board' badges, priority seat cards and mum-to-be passes. These easily identify you as pregnant, to make asking someone to give up their seat less awkward.

A number of companies will post you a free 'baby on board' badge (you usually apply online) to wear while travelling – a few of the firms we've seen do this, including C2C, South Western Railway and Transport for London.

Alternatively, some companies let you apply for a slightly-more-official priority seat card, or 'mum-to-be' pass. These work in the same way as badges – you're still not officially guaranteed a seat, but it looks official and specific to you, so should help you persuade someone to give theirs up if there are none free.

Firms we've seen do this include Great Western Railway and London Northwestern Railway. Eligibility differs by firm, and you generally have to apply online. Some firms will ask you to supply a copy of your maternity certificate (form MATB1) or doctor's confirmation of your pregnancy with your application.


Free first class upgrade. A few companies will actually upgrade you to first class for free if you're in the later stages of pregnancy and there are no standard seats free on the train you're travelling on. Usually this option is only available for season ticket holders or those who've applied online in advance (you'll sometimes need a priority seat card or mum-to-be pass too). East Midlands Railway and Greater Anglia are among the firms we've seen do this.

Protect your family's future
Death is never pleasant to think about – particularly when you're excited to welcome a new member of the family. But it's important to have contingencies in place, just in case.
1. Safeguard your family's income
We know it's not something you want to think about as you welcome a new baby, but life insurance is near the top of this list for good reason – one child in 29 loses a parent before they grow up.

Level-term life insurance pays out a set amount if you die within a fixed term. It's the simplest type of life insurance – it's based on two main factors: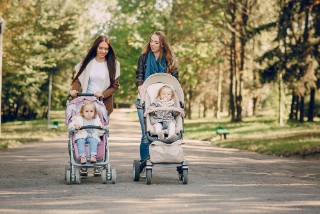 Term. You only get a payout if you die within a fixed term, for example 18 years.

Level. The payout you get doesn't vary. It's always at a set amount regardless of when you die during the term, for example £200,000.
While this is one policy you of course hope won't pay out, it's well worth looking into.
We've a step-by-step Life insurance guide to help you work out if (and which) life insurance is right for you, with key dos and don'ts and tips for getting it the cheapest way.
2. Check who has 'parental responsibility'
If you've a new baby on the way, or other children under 18, make sure you discuss with your partner and family who'd look after them if you're unable to. Don't put it off – making plans and provisions now will help to ensure they're safe and cared for if the worst happens.
If you die, responsibility for looking after your children will go to anyone with 'parental responsibility'. Birth mothers automatically have this.

Fathers usually have parental responsibility if they're married to the mother, but it depends on where the birth is registered.

Here's a breakdown:
England and Wales. Dads automatically have parental responsibility if they're married to the mother when the child's born. Unmarried fathers of children also have it, if their name's on the birth certificate.

Scotland. Fathers automatically have parental responsibility if they're married to the mother when the child's conceived or marry her afterwards. Unmarried dads of children born after 4 May 2006 also have it, if their name's on the birth certificate.
Northern Ireland. Dads automatically have parental responsibility if they're married to the mother when the child's born; or if he marries her afterwards, providing he lives in Northern Ireland at the time of the marriage. Unmarried dads have it if their name's on the birth certificate.
Same-sex partners both have parental responsibility if they were civil partners are the time of the treatment (for example, donor insemination). Otherwise the second parent can get responsibility by applying.
If you don't automatically qualify, you need to get a parental responsibility agreement. The mother needs to agree to this, and you need to be connected to the child, for example as their father or step-parent.

Fill in the forms, then take them to a county court. You'll need the child's birth certificate and proof of your ID. If you want parental responsibility but the birth mother doesn't agree, you'll need to apply for a court order.

This is a complex area. There's a full guide to parental responsibility on Gov.uk.

If you die without a will and there is no one else with parental responsibility, the courts decide who looks after your child. See arrange who'd look after them.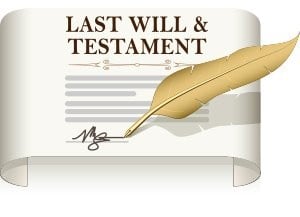 3. Sort your will out
If you're about to add to your family, make sure you've made a will. Everyone with any assets, such as savings or a house, and loved ones they'd like to look after should consider making one.
It's well worth tackling as soon as possible, both for your baby and for your own peace of mind. A will has three main functions:
It names your executors. These are the people you choose to sort out your finances after you've gone.

It shares out your estate. A will lets you state where everything you own will go, from property to pets.
It helps sort out inheritance tax. If you die without a will, strict rules mean your assets may not go where you want them to. If you haven't planned for it, inheritance tax may take a hefty, unexpected chunk. See the Inheritance tax guide for help.
You can also use a will to name who you would like to be the legal guardian of your child if you die before they turn 18.
Don't leave a financial nightmare for your family. Even if you've already got a will, make sure it's current. Solicitor-drafted wills can be cheap or free to make or amend. Find full info on all the options in the Cheap and free wills guide.

Get baby essentials for less (or free)
Know what NOT to buy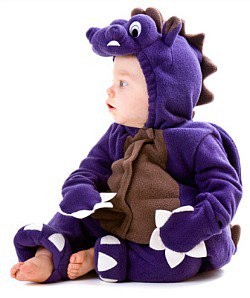 While promotions might be tempting, try not to go overboard. When out shopping, ask yourself if you really need those tiny Ugg boots, a 'wipes warmer' (seriously) or baby hammock. After all, babies want cuddles, not luxury outfits.

If it's your first pregnancy, you'll probably be a bit overwhelmed thinking about what stuff you might need. If you're not careful, you could end up buying a whole load of gear you'll never use, before the wee one's even born.
Plus, clothes and toys are common presents from friends and family for newborns, so you often need to buy less than you imagine.
To help put together your 'what I need' list, the NHS Choices site has a handy list of recommended essentials, from bootees to bedding, car seats and cots.

If you need some advice on what baby items to steer clear of, check the Top 10 Products you DON'T need thread in our forum. Here are some of the items on Forumites' 'don't buy' lists:
Nappy bins: "Value nappy sacks do the job fine. If it's particularly stinky, just double-bag it."

Play mat: "Bought it for daughter when she was three months – she'd outgrown it by five months. Much better with a blanket and a few toys on the floor."

Door bouncer: "She just didn't like and it got in the way."

Posh changing bag: "I bought a changing bag, which was unpractical, so bought a normal bag. Addition of a portable changing mat did the job."
Use Money Mantras before baby impulse buys
Shops are desperate to get you caught up in baby fever to make you spend, spend, spend, and trips out and coffee mornings soon add up.
One MoneySaver reports:
Beware, as a new mum getting out means you'll spend LOADS on coffee in cafes. Can't say I'm very MoneySaving with this, but now I know I do it I'm more aware and try to do other things.
Before you buy anything, use these money mantras to help keep your cash in your pocket. We've also designed this handy Free Money Mantras Card.
If you're skint, ask

Do I need it?

Can I afford it?

Can I find it cheaper anywhere else?

If you aren't skint, ask

Will I use it?

Is it worth it?

Can I find it cheaper anywhere else?
If you still find it difficult to keep cash in your pocket, there are plenty of ways to help. See the Stop spending guide for full info on both pain-free and painful ways to halt your spending. Use the free The Demotivator tool to learn the real cost of everyday habits.
Stop smoking!
The MoneySaving gain from quitting isn't just about spending less in newsagents. Many financial products are much pricier for smokers. The health risks are huge, and if you're pregnant the stakes are even greater.

Quitting may not be easy, but both your family and your wallet will be much better off.
An average smoker can save £40,000 over 20 years when you add up not buying cigarettes, plus savings on common financial products such as life insurance. One Forumite reports:
Best decision I ever made – without it, my daughter would go to school smelling like a dirty ashtray. I'd smoked since I was 12, came from a house where both parents smoked even though we had no money for holidays.
Essentials for the first months
These tips are all about the small things you can do to make your life easier during your babies first few months.
1. Make sure you register the birth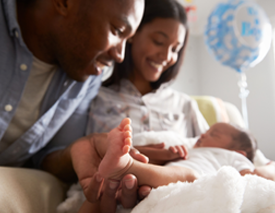 In England, Wales and Northern Ireland, births normally need to be registered within 42 days (in Scotland it's 21 days). If you don't register by this deadline, you can be hit with a fine of up to £200.

You can register the birth at the designated registry office, or it can often be done at the hospital before the mother leaves. Once you're with the registrar, it generally takes about half an hour to complete the process.
Most registry offices have an appointment system and opening hours vary, so check before you go. If you can't get to your registry office, you can go to another and they'll send your details through.
Once you have registered the birth, your baby will be issued with a birth certificate for free in England and Wales. If you would like a more detailed one, there are extra fees.

The rules are different for Scotland and Northern Ireland. See the National Records of Scotland or NIdirect for more info.
2. Know when to ask for extra help
Caring for a new baby can leave you utterly worn out. Don't be afraid to ask for extra help from family and friends – whether it's doing the washing up or taking the baby out for the afternoon.
Here's a tip from the forum:
When people come round to visit the baby, have tea, coffee, sugar, mugs and milk ready – ask them to make refreshments.

I remember a group of friends from work coming round, chatting while I ran round making drinks. All niceties of being a host go out the window after little sleep, sore nipples and stitches!
For professional help, health visitors are registered nurses or midwives who are trained to carry out home visits. In England, all expecting parents and families with children under five have a named NHS health visitor. Make sure you've got their contact details in case you need them – your GP or local children's centre will be able to put you in touch.
Get instant help from specialist helplines
While your health visitor should be able to help with any questions you've got, if you've any non-urgent questions (call 999 if it's a medical emergency), there are a range of specialist numbers you can call for advice too: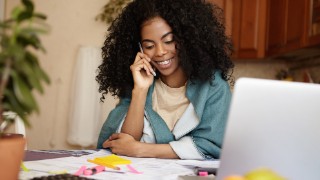 See the NHS website for details of other useful parenting helplines available.
3. Do a baby safety check on your hands 'n' knees
If you're making your home safe for a crawling tot (do it sooner than you think), don't rely on an adult's-eye view.
Here's one Forumite's tip:
To make rooms more child friendly, crawl round on hands and knees, this gives a view of the world from their angle. Makes you realise corners of coffee tables are danger zones.
Here are a few quick pointers to get you started:

Cover corners and any crevices where little fingers could get stuck, such as, DVD player openings.

Remove anything that could be easily pulled over, such as tablecloths and cables.

Ensure household appliances are well out of reach, for example, irons, hair straighteners and hairdryers.

Check any safety gates are fitted properly and tightly secured.

Secure any furniture units to the wall, so they can't be pulled over.

Remove any small objects and ornaments. Hunt for any stray coins or buttons they could pick up from the floor.
For more on baby and toddler safety, see the NHS Choices website.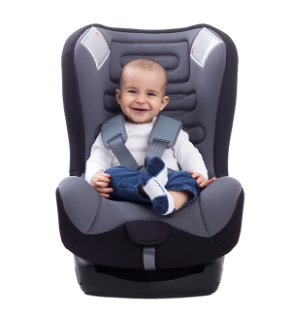 4. Know how to safely fit your car seat
Several big high street stores that sell baby car seats offer to fit them for free. But beware – a 2018 Which? investigation found a shocking 90% of stores it tested didn't install the seats correctly.
Failure to comply with car seat safety rules could get you hit by a fine of up to £500 – and, more importantly, your child may not be safe in an accident.
You can find the rules for car seats on the Gov.uk website, while Which? has useful info on how to fit car seats safely. One Forumite's tip:
Practise fastening car-seat straps using a teddy or doll as a substitute, and practise putting the seat in the car a few times. It'll help familiarise you with what's required and stop a moment of panic in the hospital car park on the way home!
5. Reduce the risk of SIDS – know the essential checks
While Sudden Infant Death Syndrome (SIDS) is rare, there are simple steps that can help ensure you reduce the risk for your baby.
The Lullaby Trust recommends that you: place your baby on his or her back to go to sleep, avoid sleeping with your baby on a sofa or armchair and don't let anyone smoke in the same room as your baby.
For full info and more key safety checks, see the The Lullaby Trust website. It also has a free helpline on 0808 802 6869.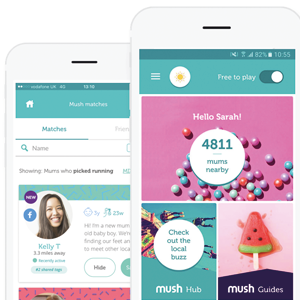 6. Make new parent-friends with a free app
Want to meet local parents with similar-age children for support and playdates without paying for costly classes? A free Tinder-style app, Mush, allows mums and dads to do just that.
To be clear, this isn't a dating app. But, like Tinder, Mush lets you browse through profiles to select potential pals with similar interests. While much of its marketing is aimed at mums, Mush says dads are welcome too.
MSE Jenny says:
I met the loveliest mum with kids the same age, who lives 10 doors down. We've shared many happy sleep-deprived playdates.
How to sign up
Download the app from Apple's iOS App Store or Google Play. Connect the app to your Facebook and add your children's ages. Create a profile and you'll be matched with local mums. Tags such as 'wine lover' and 'mum of multiples' will help you find like-minded mums. You can then browse other mums' profiles and message them to say 'hi'.
Mush recommends that you always meet other mums in public places the first time.
7. Max the interest on baby cash gifts
If your new baby gets cash gifts from family and friends, make sure their first bank account has the best interest rate possible. Many banks let you open accounts for your child from birth. See the Best children's savings guide for the best buys.
It's worth noting any interest earned on money specifically given to them by a parent is only tax-free up to £100, per parent or step-parent. So if your child earns more than £100 in interest, the whole lot is taxed at the parent's rate.
8. Get paid for your opinion between feeds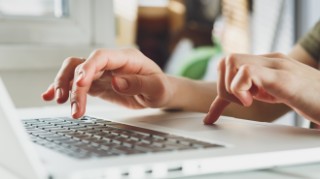 It's possible to earn £100s a year by taking part in online surveys, which are often short enough to fill in during breaks between feedings.

Surveys typically pay £1+ for just a few minutes of your time. Find the full list of top picks in our Top online survey sites guide, as well as tips 'n' tricks to help you maximise your returns.
There's lots more you can do to make extra cash, even while looking after young children. See our Boost your income guide for more details.
Extra help for low-income families
Having a new born can feel overwhelming particularly if you're feeling insecure financially. But, there's extra help available if you're struggling. These tips are for new parents with a low income looking for extra support.
1. Do a 10-minute benefits check
A treasure trove of extra cash is available to help families. To see if you qualify, use the Benefits Calculator. Just enter your details and it'll show how much you may be entitled to.
This'll help check your eligibility for all the main benefits, including council tax reductions and universal credit, as well as those specifically for families.
Here are some to get you started...
Maternity grant. It's a one-off payment if you've had a baby or adopted in the last three months to help pay for baby equipment.

You can only get this for your first child, or you're expecting twins or triplets. If you're adopting a child or becoming a surrogate parent, you might also be able to get the grant. Make sure you claim within 11 weeks of the due date or within three weeks of giving birth.

Our Maternity grants guide has the full info on how it works.

Amount: One-off £500 payment, but you could be entitled to more if you have triplets

Child benefit. For parents with dependent children. It's paid until 31 August following your child's 16th birthday, or until the age of 20 if they're in full-time education or approved training.

Families where at least one parent earns between £50,000 and £60,000 a year will only get a partial payout, as they will need to pay some tax back. The benefit's stopped if one parent earns more than £60,000. See the Child benefit guide for the full breakdown of how it works.

Amount: £24.00 a week for your eldest (or only child), other children: £15.90 a week.
Find full info on all of these, and how to apply, in the Benefits check guide. Also see our Grant grabbing guide for more on other support you might qualify for.
2. Free vouchers for nutritious food if you're on certain benefits – worth up to £442 a year per child
If you're on certain benefits and have a child under four (or you're pregnant and under 18) you can get an NHS Healthy Start scheme card. The card has money loaded on to it every four weeks which you can then spend on milk, fruit and vegetables.

Who's entitled? Anyone who is under 18 and pregnant qualifies. Others must be on certain benefits, and earn below certain thresholds – this includes universal credit (with a max household income of under £408 a month per family). See the full list.

What can you get? Pregnant women and children over one and under four years old get £4.25 each a week (£221 a year). Children under one year get £8.50 (worth £442 a year).

If you're entitled, you could get a free prepaid card that you can use to pay for milk, fruit and vegetables, and formula milk. See a full list of what you can buy.

Healthy Start cards can be used at 30,000 shops in the UK, including many supermarkets and corner shops.



You need to apply. Fill in an application online.
3. You may be able to get help from a 'baby bank'
You may have heard of food banks, but there are also 200+ 'baby banks' across the UK. If you're raising children on a low income, they can provide free good-quality baby clothes and equipment, donated by local families or businesses.
The banks are run by different charities and other organisations, so how it works varies by location. But items can include kids' clothes, nappies, toys, cots and buggies. One chain of baby banks in London, Little Village, can help with 'essentials packs', including nappies and wipes, as well as clothes and buggies.

How to get support
To get help from most baby banks, you need to have a low income and have a child aged under five. You'll usually need to be referred by a 'support worker', normally a midwife, health visitor or social worker, but in some cases, you can even be referred by a food bank.
To apply for help, talk to your support worker and ask them to refer you. If they haven't heard of your local baby bank, show them its website. Little Village has a tool to help you find your nearest from over 200 across the UK.
If you're unsure about who to approach for a referral, try asking Citizens Advice for help, it should be able to point you to an appropriate support worker.
4. Free emergency water if you've a newborn
Some water companies, such as Anglian's WaterCare provide free emergency water supplies for vulnerable customers in case your water supply's interrupted. This includes expectant mothers or those with babies under 12 months old.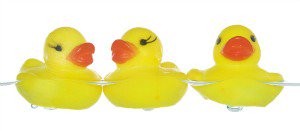 If you're worried about cut-offs with a newborn to look after, contact your water company and ask to be put on its special assistance list.
There are no hard and fast rules on this, so it will depend which company you're with as to what's available. But, many companies can register any special needs by phone or via a form.
The Consumer Council for Water website also has a list of water company contacts – get in touch with it if you have any problems making arrangements with your water company. Plus, see our Cut your water bills guide for full cost-cutting help.
Tips for toddlers (and beyond)
The first year with your little one will go in a flash. These are our moneysaving tips for slightly older babies and young toddlers...
1. Get up to £2,000 per child, per year to cover childcare costs
Tax-Free Childcare gives eligible families up to £2,000 a year, per child towards childcare costs. Designed to replace the childcare vouchers scheme, it was launched in April 2017.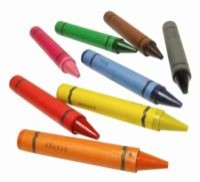 The scheme is designed so that for every 80p you put in, the state will add 20p – so it effectively gives you basic-rate tax back on what you pay, hence the scheme's name.
In total you can use the scheme to pay for up to £10,000 of childcare per child each year – meaning you could get an extra £2,000 per child (or, up to £4,000 if your child is disabled) each year.
The Tax-Free Childcare scheme is open to all qualifying parents, unlike childcare vouchers, which could only be bought by people whose employer offers the scheme. See our Tax-Free Childcare guide for more information.
2. Free parenting help at Sure Start centres
Sure Start children's centres in England are open to all parents, carers and children under five. The centres normally offer a range of free services, including advice on breastfeeding, maternity help and parenting support.
And, they're not just good for advice – some have great free play areas and other activities for young children. Check what's on at your nearest Sure Start children's centre.
One Forumite says:
The centre I use is purpose-built, clean, light and has a good selection of toys. The food there is brill as Sure Start promotes healthy eating, so there's no rubbish given.
3. Tots judge gifts on fun factor, not cost
It's often said children spend more time playing with the wrapping than the present itself. When Martin mentioned this on his TV show, he was inundated with people tweeting and emailing photos of their young children having great fun with cardboard boxes they'd been given for Christmas. See Martin's blog for the pics.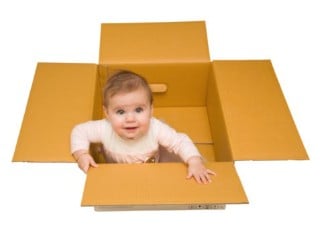 Many will want to buy a present for their baby's first birthday, but you don't need to spend a fortune on a gift to make them happy. Young children judge presents by how much fun they have with them, not the price tag.
To help, in 2012 we compiled a huge list of tried-and-tested gift ideas for under £5 from our Festive Fivers competitions. They're sure to put smiles on kids' faces
4. Free and discounted cinema tickets for young children
A trip to the movies doesn't have to be pricey. There are often extra discounts available if you've got toddlers in tow.
Odeon

If your baby is small enough to sit on your lap while watching the film, they can go for free to screenings with a U, PG or 12A certificate. However, it does say it's at the manager's discretion. Odeon also runs 'Odeon Newbies'. These are special film screenings that have brighter lights and lower volume especially for parents and guardians with new babies. Adults pay for a usual ticket and under-twos go free.

Cineworld

Offers free entry for babes in arms to morning or afternoon screenings with a U, PG or 12A certificate. Also runs 'Cinebabies' screenings for parents and babies where it says it will store your pushchair, provide nappy changing facilities (not available in Brighton), dim the lights and turn down the sound slightly.
Vue

Babies under two can get in for free if they sit on your lap and don't need a seat. This applies to films rated 12A or below, starting before 10pm, if they're with an adult.
Picturehouse

Some Picturehouse branches have Big Scream screenings for parents of children under one. It also runs Toddler Time screenings for pre-schoolers.
Check for extra discounts

Cinemas can offer special rates for children, teens, families, students and off-peak films, so do check with your local first. See the Cinema deals, tips & tricks guide for the latest discounts, including family offers and many more.
5. Flog old baby equipment when you're finished
Don't forget you can make extra cash (and space) by selling old baby items online on eBay*, Facebook Marketplace and Gumtree when they're no longer needed.
If you've little time and heaps of similar small items, consider selling them as a bundle. This works especially well with baby clothes. Just remember to separate out more expensive branded goods to sell individually – don't bung Tesco vests in with a Baby Boden coat with tags on, for example.
If you're buying pricey baby equipment which you plan to sell after you've used it, Forumites recommend hanging on to the boxes if you've got space. Selling items in their original boxes may help to fetch a better price. See the eBay Selling Tricks guide for more tips to help you get the best price.
6. Bag free pregnancy tests
[For first section or more about adding to family?]
If you're planning on adding to your family, here's a quick tip to help.
For a stick you wee on, pregnancy tests can be surprisingly pricey. Yet anyone can get free pregnancy tests at family planning clinics, from your GP, and some Genito-Urinary Medicine (GUM) clinics (plus Brook services if under 25). Search on the NHS Choices website to find your nearest sexual health support service.
If you are going to shell out, don't assume pricier pregnancy tests are more accurate.
The Family Planning Association told us: "All the brands on the high street, including cheaper own brands, are extremely accurate. Just because a test is from a pound shop doesn't make it less reliable. The most important thing is for women to make sure they can understand the instructions and what they're supposed to do with the test to make it work."
Final thoughts from the forum
Here are some tried and tested tips from Forumites:
Be a team

"If you can, spread the load with your partner and family. Setting aside a little time for yourself can pay dividends, so try to give each other time off.

"You will both be exhausted at times but giving each other a break makes the world of difference. We have a routine where every Saturday I get up early with our daughter. We sit in the kitchen batch-cooking food for the week while mum has a lie in.

"Any little thing you can do to show that you still care for your partner will make for a happier home for your baby."

Try baby booty swaps

"My little one is eight weeks younger than my cousin's. So I bought one item, she bought another (bouncing cradle and door bouncer). We just swap when we fancy a change!"


Babies love simple pleasures

"I put my baby in her bouncy chair and would sit her watching me as I did chores or activities. I would narrate to her what I was doing or show her interesting things, but she was enthralled just watching me."

Listen to your instincts

"Everybody has an opinion about raising babies and they feel the need to tell you. Take it all with a pinch of salt. Stick with how you feel and what suits your baby (and partner) best."
Share your tips on the Families forum
There are dedicated forum boards for MoneySaving Mums and MoneySaving Dads, so you can get support from others in the same situation.
And finally... enjoy every moment
Babies grow up so quickly, so try to spend less time worrying and more time enjoying yourselves together.
A final word from the forum:
You will fret over vaccinations. You will smell of vomit. BUT when they give you a smile it is the most wonderful sight in the world. Their first laugh is a sound you will never forget.
My son told me he had a surprise for me today. He'd drawn me a heart because he wanted to show how much I was loved. Kids are hard work, but the best thing in the world.
Have your say in our forum!