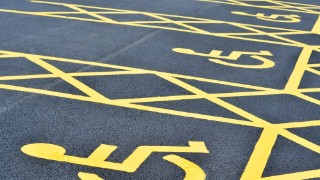 31 MoneySaving tips for disabled people
On average, life can cost a whopping £583 more each month if you're disabled, according to disability charity Scope. So we've rounded up as many tips for disabled MoneySavers as we can – from knowing your consumer rights and what adjustments firms should make for you, to how to get a key to accessible toilets or a 'free' cinema ticket for a friend/carer.
This is the first incarnation of this guide. Please let us know if you have any other tips in the forum. And don't forget there are a number of disability charities which can offer expert advice, including Mencap, RNIB, Sense and Scope (which kindly reviewed this guide for us).

For all the latest guides, deals and loopholes simply sign up today – it's spam-free!
The basics – what every disabled MoneySaver should know
What is officially classed as a disability?

Even if you don't consider yourself to be disabled, the Equality Act 2010 may protect you from discrimination if your physical or mental health condition fits its definition of disability.

According to the Equality Act, you've a disability if you have a physical or mental impairment that has a substantial, adverse and long-term effect on your ability to carry out normal day-to-day activities.

Not everyone realises the term disability can include mental health conditions, as well as physical conditions. If you're unsure, mental health charity Mind has some useful info to help work out whether you are officially classed as disabled under the Equality Act.


Make sure you get the benefits you're entitled to

There are a number of specific benefits to help those who are disabled, ill or elderly. Some can be claimed on top of other benefits, such as those for parents, jobseekers or those with a low income. They include:

Our benefits calculator can give you an idea of how much you're entitled to, so even if you're already receiving some benefits, it's well worth checking you're getting as much support as you can.

You have extra consumer rights – know what adjustments banks, retailers and service providers should make for you

In addition to your basic consumer rights, if you're disabled, you also have rights protecting you against discrimination when you buy goods and services or use certain facilities. These are set out in a law called the Equality Act 2010.

This means providers must make 'reasonable adjustments' to allow you to use their services. For example, most companies now offer written information in alternative formats, such as large print, braille, different coloured paper or audio CD.

If companies don't make adjustments for you, they must be able to show that their failure to do so is reasonable. See Citizens Advice for more help and info. If you feel you've been discriminated against, Scope recommends contacting the Equality Advisory and Support Service.
For all the latest guides, deals and loopholes simply sign up today – it's spam-free!
How to save on equipment, home adaptations, utility bills & more
For all the latest deals, guides and loopholes simply sign up today – it's spam-free!
Help with specific disabilities
Sign up to a free text service to get help making phone calls if you have hearing or speech difficulties

If you have hearing or speech difficulties, there's a free service called Relay UK (formerly Next Generation Text or NGT), which can help you make phone calls via a 'text relay'. It's run by BT, but available to everyone, and you can use it with landlines, mobiles, textphones, computers and tablets. Here's how it works:

If you have speech difficulties... You can type a message using the Relay UK app (or a textphone), and a 'relay assistant' will speak your message to the other person.


If you have hearing difficulties... When the person you're calling speaks, the relay assistant will type what they say for you to read.


You can download the Relay UK app for Apple and Android phones and tablets, as well as PC and Mac computers. Normal call charges apply.

Is it safe to use a text relay service?

Relay UK says its service is confidential, and regulated by Ofcom (which means it has to comply with strict guidelines). It also says it's fully compliant with the General Data Protection Regulation (GDPR), which means that your data is 'completely safe'. The text relay service is covered by the BT Privacy Policy.

What's more, if you use the service to call banks, retailers and service providers (and need to give card details), it's worth knowing it operates to Payment Card Industry Data System Security (PCI-DSS) standards and is checked every year for compliance. It says: "We take this very seriously. Pens, paper, mobile phones and electronic equipment are not allowed on our relay assistants' desks".

Forumite Deborah Mary says she's found it very useful:

The relay assistants are as helpful as can be. Highly recommended.

Find 'autism hours' at supermarkets & more

'Autism hours' are an initiative run by the National Autistic Society, where businesses such as shops and banks agree to dim their lights and reduce noise (such as music and announcements) to create a calmer atmosphere for autistic customers.

There is usually an annual National Autism Hour campaign, where the charity encourages businesses across the UK to hold autism hours over a particular week in October. However, in 2020 the charity decided to not to run the campaign due to the coronavirus pandemic.

Some national chains now hold autism hours more regularly, including Morrisons, which says all its stores do this every Saturday from 9-10am. It's worth checking in your local area, as there may be smaller businesses and local shopping centres which offer the scheme. For example, Teesside Shopping Park says it also has an autism hour every Saturday from 9-10am.

We also spotted a number of trampolining centres offering autism-friendly sessions. Oxygen Freejumping (which has a number of locations, including Acton, Derby and Southampton), holds 'Peaceful Play' sessions, which are designed to be autism and disability friendly. Flip Out holds similar sessions across the country.

Carole told us:

Our local Bounce (trampolining) has an Autism Hour each week, when the lights are lower, the music quieter and the machine noise switched off. A carer goes free and the entry fee is lower than normal. I go with my adult daughter.

Special cinema screenings for autistic viewers


A number of cinemas offer special screenings for people with autism, where special adjustments are made. For instance, Odeon says it keeps the lights on at a low level, sound levels are lower than usual, there are no trailers or adverts, and guests are allowed to move around and make noise.

These cinema chains all offer autism-friendly screenings: Cineworld, Everyman, Odeon, Picturehouse, Showcase, Vue.

Consider a Max Card to bag family discounts if you have children with additional needs

The Max Card is a two-year discount card for foster families and those with children and young people who have additional needs (up to the age of 25).

It's provided by local authorities and selected charities, and gets families free or discounted admission to attractions across the UK, for example, 10% off Go Ape, 15% off Bristol Zoo, £20 off Butlins and 20% off Virgin Experience days.

You can also get 'up to 52% off' Merlin attractions such as Alton Towers, Thorpe Park and London Dungeon. (Deals on these attractions are common though, so it's worth first checking our Merlin deals page to see if you can find a better deal.)

The cost of the card varies, depending on the charity or local authority providing it. For example, Spectrum Cambridge charges £5 for the card, but it's free if you're a member of SNAP Parent Carer Forum in Bedfordshire.


You'll need to check if your area is covered by the scheme, by filling in a few details online. You'll then be given details of how to apply (this also varies by area).
For all the latest deals, guides and loopholes simply sign up today – it's spam-free!
Blind or severely sight impaired?
We hope to have sections with help for a variety of specific disabilities soon, but for now we've separated out specific help for those who are blind or have severe sight impairments, to make it easier to find relevant points if you're using a screen reader.
Have your say in our forum!