If you click a link with an * to go through to a provider, we may get paid. This usually only happens if you get a product from it. This is what funds our team of journalists, and keeps us free to use. Yet there are two crucial things you need to know about this.
This never impacts our editorial recommendations – if it's in, it's in there because we independently rate it best.
You'll always get as good a deal (or better) than if you went direct.
For a more detailed explanation see How MSE is financed.
Financial education
Free personal finance help for children and adults
Financial education is simply about learning how money works. It's a vital life skill yet it's one many of us miss out on. Thankfully, though, following years of campaigning by MSE Founder Martin Lewis, personal finance is finally being taught in secondary schools using a textbook you can now download for free. And there are plenty of other free financial education resources to help children and adults.
This is the first incarnation of this guide. If you've any feedback or tips, let us know in the financial education forum thread.
Financial education is about learning how to make money work for you
'Financial education' is a catch-all term covering everything to do with managing your personal finances – from knowing the difference between spending on a debit card and a credit card, to understanding how things like budgeting, savings, pensions, state benefits and mortgages work.

Financial products may seem complicated, but it's important to understand them to avoid spending over the odds, getting tripped up by hidden fees, or falling into a debt spiral. As Martin Lewis, founder of Money Saving Expert (MSE), says: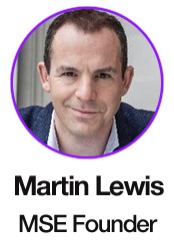 It's only money, isn't it? Well, no, actually. It's far more important than that.
I've spent 20 years campaigning on TV and online to help people to be better with their cash. Money isn't just a financial issue. Problems can infect every area of your life – your happiness, mental health, work, relationships and more.
Thanks to Martin's campaigning, financial education is now being taught in secondary schools using a textbook he funded. Yet it still isn't on primary school curriculums. And many adults have never had any form of financial education whatsoever. As a result, this guide offers a financial education starting point for both children and adults.
First financial education textbook – funded by Martin Lewis – now free to download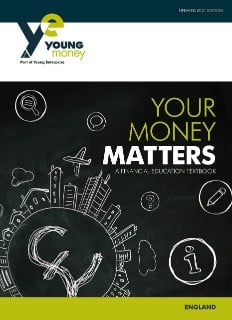 The first-ever curriculum-mapped financial education textbook – funded by Martin and created with financial education charity Young Money – is now available in secondary schools across the UK.
Download a free copy of the right textbook...
As the textbooks are curriculum-mapped, which version's right for you depends on where you live in the UK. For the sake of transparency and openness, we've also detailed the funding of each textbook...
England. Your Money Matters: England was the original textbook, funded solely by Martin in 2018, with a donation of £325,000 to the Young Money charity. This included sending 340,000 free copies to all English state secondary schools, one per two children. Since then, a further 6,000 copies have been sent to schools and colleges in England – bringing the total to 346,000.


The other UK nations. After the success of the English textbook, the Money & Pensions Service agreed to split the cost (£162,000 each) of adapting and republishing the textbook for the rest of the UK:

– Your Money Matters: Northern Ireland (15,450 copies sent to schools)
– Your Money Matters: Scotland (27,000 copies sent to 350 schools)
– Your Money Matters: Wales (16,500 copies sent to 200 schools)
As well as the textbooks, schools are given an accompanying online teacher's guide and a PowerPoint version for use in lessons, all made available for free to support home learning.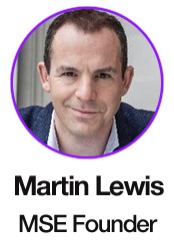 Martin: 'We need to educate people of all ages'
"The pandemic has shown the lack of personal financial resilience and preparedness of the UK as a whole. Not all of that can be fixed by improving financial education, but a chunk of it can. Of course, we need to educate people of all ages, yet young people are professionals at learning, so if you want to break the cycle of debt and bad decisions, they're the best place to start.
"I was one of those at the forefront of the campaign to get financial education on the curriculum in England in 2014, and we celebrated then thinking the job was done. We were wrong. Schools have struggled with resources and there's been little teacher training. Something else was needed to make it easy for schools and teachers.
"So even though I questioned whether it's right that a private individual should fund a textbook, no one else would do it, so I put pragmatics over politics and did it in 2018. I'm delighted that now we've proved the success of that book in England, the Money and Pensions Service has agreed to team up to provide this much-needed resource for Wales – adding a rightful sense of officialdom to the whole project."
What's in the textbook?
As well as facts and information on all things money, the textbook contains interactive activities and questions for students to apply their knowledge. The chapters focus on the following areas:
Savings – ways to save, interest, money and mental health.
Making the most of your money – budgeting, keeping track of your budget, ways to pay, value for money, spending.
Borrowing – debt, APR, borrowing products, unmanageable debt.
After school, the world of work – student finance, apprenticeships, earnings, tax, pensions, benefits.
Risk and reward – investments, gambling, insurance.
Security and fraud – identify theft, online fraud, money mules.
Young Money has plenty more financial education resources for teachers (and parents)

As well as the Your Money Matters textbook, Young Money has a wide range of other financial education resources on its website. Some of these are aimed at teachers, including practical guides and lesson plans. But there's also help for parents, such as the Money Heroes programme that's aimed at three to 11-year-olds (see the table below for info).
More free ways to teach children of all ages about money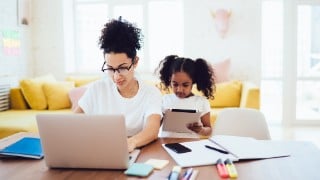 Getting financial education on the curriculum in secondary schools is a great start, but it's just one piece of the puzzle.
Research suggests that a child's understanding of money, and their decisions and habits around earning, spending and saving, are formed by the time they're just seven years old.
And while a 2021 report from a cross-party group of MPs said that all children across the UK should be taught basic money skills in primary school by 2030, that doesn't help current primary school age children.
Fortunately, there are plenty of free resources out there to help teach children about money. We've rounded up four of them here:
1. Prepaid debit cards and apps for children
A real life, hands-on approach to teaching your kids about their finances now exists in the form of apps like GoHenry, HypeJar and NatWest Rooster Money.
These apps come with a debit card and the ability for parents to financially reward their kids when they complete certain tasks or chores. The idea is it allows children to have some control over how they spend their pocket money. It allows children to learn the difference between wants and needs, and understand the link between earning, saving, and spending.

However, while some of these apps are free, others you do have to pay for. For more info and for our recommendations, see our guide on the top children's prepaid debit cards.
2. Martin Lewis: What is a...? videos
If you prefer to watch rather than read, Martin has also created a series of short explainer videos aimed at young children. Watch them here:
3. Free resources from banks and financial education charities
Most major UK banks have free resources available on their websites, which include games, videos and downloadable activities for a variety of ages. There are also several financial education charities and non-profits that have created similar resources, all available for free online. See the table below for more info.
| | | |
| --- | --- | --- |
| Name | Target age | What's available |
| Barclays Life Skills | 7 to 25 | For primary school children, there are worksheets about budgeting basics and an interactive tool to learn the difference between needs and wants. For older children, there's a budgeting case study worksheet, a video on fraud awareness and a free savings tool. |
| HSBC Financial Education | 3 to 16+ | For young children, there are activity sheets on managing money, needs and wants, the value of money, and future planning. For young adults, there are guides on topics including opening a bank account, understanding a bank statement, and managing bills. |
| | 3 to 16+ | There's a simple interactive video for three to five-year-olds on understanding money. For older children and teens, there are online presentations and downloadable worksheets. |
| | 0 to 14+ | To help educate children about spending money safely online, including via online games and social media, not-for-profit Internet Matters has a free 10-point guide with tips to help young people build good online money management habits. |
| Money Heroes (part of Young Money) | 3 to 11 | Resources include a podcast for parents, plus videos, downloadable activity sheets and online stories for children. There are also resources in the Welsh language, and for children with special educational needs. |
| MyBnk.org | 5 to 25 | A free interactive financial education programme that aims to bring money to life, and encourage positive money habits. The course includes videos, quizzes and interactive activities, as well as role-play for younger children. |
| NatWest MoneySense | 5 to 18 | Topics include ways to pay, what banks do and budgeting, all taught through videos and interactive activities. There are also longer articles and videos for older children on understanding credit scores, payslips, and making savings goals. |
| Santander (and Twinkl) | 3 to 16 | Santander has partnered with Twinkl to create a whole range of money-related guides for all age ranges, all of which are free to download. |
4. Scouts & Guides Money Skills Badges

For Beavers and Cubs, there's a new Money Skills Activity Badge to help children build money skills. To get the badge, there are a series of activities designed to help children gain an understanding of money in a fun and hands-on way. Some of the activities include:
Differentiating wants and needs.
Explaining the history of money and how we spend money today.
Learning about foreign currency and exchange rates.
Creating a budget.
Recognising and protecting against online scams.
The new activities and badge are available to over 200,000 Beavers and Cubs aged 6 to 10.
The Guides Association has also created a series of Live Smart badges for older girls, which includes topics such as saving, budgeting, credit and borrowing.
For all the latest deals, guides and loopholes simply sign up today - it's spam-free!
Financial education help for adults
Financial education isn't just for children, there's help out there for adults too. Whatever your current level of understanding of financial education, you're never too old to learn how to manage money effectively. Here are four good places to start.
1. Help with adult numeracy and other introductory resources
According to research carried out by KPMG with National Numeracy and The Economist Educational Foundation, almost half of adults in the UK have the numeracy skills you'd expect of someone leaving primary school or younger. And one in four adults in the UK believe school maths did not prepare them well for maths in everyday life.

If you're someone who struggles with maths and numeracy skills, you can find free help through the National Numeracy Challenge or try watching some of the BBC Skillswise videos, introducing simple maths concepts, such as addition, subtraction, percentages and rounding.

The Money Charity has also created a free downloadable guide which will also help you learn the basics of personal finance.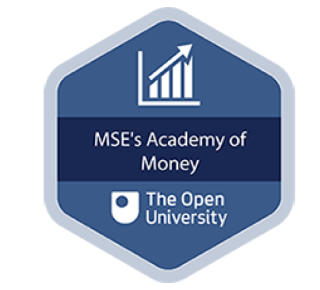 2. MSE's Academy of Money

MoneySavingExpert has joined forces with the Open University (OU) to offer a free personal finance course, known as MSE's Academy of Money, designed to give you the skills and knowledge to master your finances. Over 50,000 people have already enrolled and the course is now also available in Welsh.
The course is packed with videos, audio, quizzes and activities, and covers all the key aspects of personal finance in six sessions of study that each take around two hours to complete.
After studying this course, you should be able to:

Budget effectively and know how to make good spending decisions.
Understand how income is taxed.
Understand how and when to borrow money responsibly.
Understand savings and investment products – including their different risks.
Plan for retirement and know what to do if a projected pension is insufficient.
3. MoneySavingExpert guides
Founder and Executive Chairman Martin Lewis created MoneySavingExpert in February 2003 with the idea of helping people have a better understanding of their personal finances, so they could make more informed financial choices, save money and avoid debt.

It started as a one-man band, with a stated aim "to cut your bills without cutting back"​, with nerdily-detailed, unbiased guides on all areas of consumer finance, but principally credit cards, loans, energy, mortgages and insurance.
The site now hosts hundreds of detailed guides covering all money and financial matters, effectively making MSE a free financial education resource for adults.
Some personal finance areas can be pretty complicated and require more information and explanations. For these areas, we have written detailed PDF guides.
Our 53-page guide has tips on everything from putting together a deposit to knowing different mortgage types, from finding yourself a broker to getting the top deals.
Our 62-page guide has tips on when you should and shouldn't remortgage, different mortgage types, and how to get the best out of the deals that are available.
The MSE Forum is a friendly community of more than two million MoneySavers, sharing their experiences and tips to help each other out. The users on the forum can't give official advice, and the posts are their opinions and suggestions (not MSE's).
But it can be a great place to find out information and have online discussions about topics such as mortgages and property buying, banking and borrowing, pensions, and tax.
Some threads you might find useful include:
Need urgent help now? Get free one-on-one money advice
The resources above will teach you how to effectively manage your money. But it won't happen overnight. If you need urgent help with your personal finances now, several charitable and government-backed organisations offer free, impartial advice on various money matters.
We've highlighted three here, all of which can be accessed online, over the phone or in person: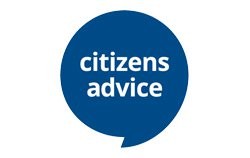 Citizens Advice
A national charity with a network of local branches that offer free, confidential and impartial advice on a range of money issues.
If you live in England or Wales:
Tel: 03444 111 444 (it's free to call and lines are open 9am to 5pm on Monday to Friday, excluding bank holidays).
Opening times: Different for each bureau, so check your local branch for its hours, though they're all closed on bank holidays.

Web chat: The online chat service is available Monday to Friday, 9am and 5pm (except bank holidays).
If you live in Scotland or Northern Ireland, Citizens Advice Scotland and Advice NI have local bureaux that offer a similar service.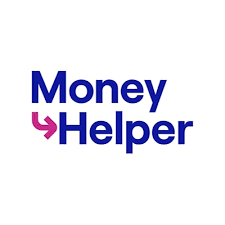 MoneyHelper
A service that brings the services of three government-backed financial guidance providers – the Money Advice Service, the Pensions Advisory Service and Pension Wise – together under one umbrella.

Tel: 0800 138 7777 (Welsh: 0800 138 0555).
Opening times: Monday to Friday, 8am to 6pm, Saturday (closed on Sundays and bank holidays).
Web chat: Monday to Friday, 8am to 6pm, Saturday, 8am to 3pm (closed on Sundays and bank holidays).

StepChange
Offers a full debt help service across the UK. Online support is also available via its debt advice tool where you can create a budget and get a personal action plan with practical next steps. Or you can ask a StepChange adviser a question on our dedicated forum page.

Tel: 0800 138 1111.

Opening times: Monday to Friday, 8am to 8pm, Saturday, 8am to 4pm (closed on bank holidays).
Web chat: Monday to Friday, 8am to 6pm (closed on bank holidays).
For all the latest deals, guides and loopholes simply sign up today - it's spam-free!
Have your say in our forum!
Financial education