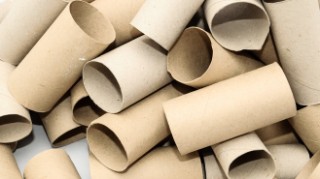 Flog your rubbish for cash
Make money from old loo roll tubes, jars, corks & more
Are you sitting on a small fortune in household waste? Stop throwing out your old loo roll tubes, jam jars and wine corks – you might be flushing cash down the toilet. Surprisingly, there are people out there willing to PAY for what you normally chuck away.
For all the latest guides, deals and loopholes simply sign up today – it's spam-free!
What can I sell?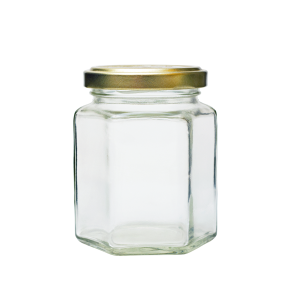 A surprising number of common household waste items are being sold online. The most valuable individual items we've seen are empty perfume bottles, with some selling for as much as £37 each, though about £2-£5 is more typical.
Jam jars are also popular – you'll likely get the most money for matching sets of posh jars, eg, Bonne Maman, but we've seen assorted bundles of bog-standard jars selling too.
This may all sound unlikely, but it can really work, as forumite cherrylips76 found:
I've sold empty perfume and aftershave bottles for £5-£8 each on eBay. Somebody actually messaged asking if they could just buy the top of one of the bottles!
One MoneySaver made a packet selling empty crisp bags – see our MSE News story 'I made £2,500+ selling old crisp bags on eBay'.
What's more, you can make money from the sort of items you might simply throw away if you're having a clearout – football match programmes, odds and ends of wool, shirt buttons, pine cones and newspaper supplements (which sell particularly well to overseas fans when their favourite celeb is on the cover). MSE Jenny's had success with this one:
I got £10 on eBay for a Guardian Guide mag with The Killers on the front. Rescued it from the work recycling bin.
You'll probably need to sell in bulk
Most of these items are sold in bulk, eg, 50 toilet roll tubes for £5, so it might take you a while to collect enough to sell – and you'll need somewhere to store them.
Some items such as empty perfume bottles, however, can often be sold individually. Jam jars, for example, can be sold in twos and threes.
How much can this rubbish typically fetch?
There are a number of different ways to sell your rubbish (see a full list below). But to get an idea of what you can make, we crunched the numbers on some 'recently sold' eBay listings earlier in the year.
You might have doubts about whether people will buy your junk, but we've seen 100s of items being successfully sold – we've added the number of bundles sold on eBay over three months to the table below to give you an idea of how widespread this is.
| | | | |
| --- | --- | --- | --- |
| TABLE_CELL_STYLE | AVG PRICE PER ITEM (1) | MAX PRICE WE FOUND | NO. OF BUNDLES SOLD IN LAST THREE MONTHS |
| Football programmes | £3.65 | £26.95 | 168,930 |
| Coat hangers | 88p | £6.39 | 2,931 |
| Jam jars | 92p | £5 | 431 |
| Empty perfume bottles | £3.77 | £10.50 | 3,366 |
| Shirt buttons | 44p | £5.13 | 39 |
| Wine corks | 9p | 20p | 383 |
| Pine cones | 23p | £2.50 | 188 |
| Champagne corks | 10p | 50p | 163 |
| Glass coffee jars | £10.34 | £39.04 | 247 |
| Toilet roll tubes | 6p | 12p | 139 |
| Newspaper supplements | £8.35 | £26 | 282 |
| Glass ramekins | 40p | £1.17 | 166 |
| Can ring pulls | 2p | 4p | 107 |
| Plastic milk bottle tops | 4p | 11p | 88 |
| Wool odds and ends | £1.98 (per 100g) | £5.50 (per 100g) | 26 |
| Kitchen roll tubes | 12p | 28p | 32 |
Tell us what you've sold and what you got for it in the Flog Your Rubbish forum thread.
Quick questions
It sounds unbelievable, but there are lots of reasons why people are happy to buy your household waste.

Many of the items are in demand among crafters, who will often be willing to pay if they can't collect enough raw material themselves. Some are useful for gardeners and cooks too – for example, toilet roll tubes can be used as seed starter pots.

Jam jars are very popular, not just for storing homemade jams and chutneys, but because of a growing trend for using them at weddings, as table decorations or to hold favours for guests.

Some items such as football programmes and newspaper supplements are sold to collectors – one man's junk is another man's treasure.

Don't assume you can just sell any old rubbish. We're talking here about selling items that can still be used by someone else.

The easiest way to find out if you can sell something is by checking what's been sold online recently. Not all sites let you do this, but on eBay you can check what price previous listings have gone for by searching for an item, then selecting 'sold listings' on the left-hand toolbar.

If you're unsure, it's worth checking that there's nothing in a site's T&Cs which prevents you selling an item. eBay has a list of restricted items*, which range from expired food items to toenail clippings. However, even if an item is allowed, it doesn't necessarily mean you'll find a buyer.

Yes, so it's always best to check before posting. Royal Mail, for example, has a restricted items list that includes aftershave and perfume bottles, which says:

Bottles must hold 150ml or less (not a problem if they're empty, of course)
You cannot send more than four bottles per package
It must be in 'strong' outer packaging

Additionally it says bottles must be in their original packaging. When we asked Royal Mail what this means for selling empty bottles, it said if the bottle still smells of aftershave or perfume it must be sent inside its original box (plus the 'strong' outer packaging). So if you don't have the original box, you'll need to try and wash it thoroughly.
For all the latest guides, deals and loopholes simply sign up today – it's spam-free!
Where's best to sell my rubbish?
There are a few different ways to sell your rubbish online, including online auction sites and classified ads. You'll need to weigh up what's best and most convenient, depending on what you're selling – factor in postage costs and fees charged by the site too.
Some sites may be better than others for certain items, eg, when we checked we only saw loo roll tubes being sold on eBay and Gumtree, but jam jars were advertised on all these sites.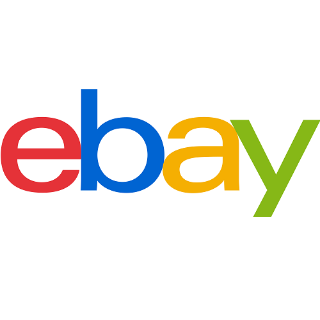 eBay* seems to have the widest range of these items. It offers seller protection if you use certain trackable delivery methods, which gives you some security. While you can list 1,000 items free each month, it charges about 13% of the price of every sold item. See our eBay Selling guide for more tips and info.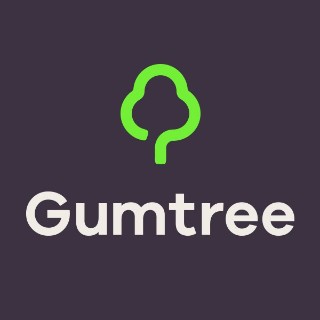 Gumtree is a popular classifieds site, which doesn't charge any fees for selling. You can sell items face-to-face or by post, though beware if doing the latter as, although it offers customer service, there's less formal seller protection than with eBay.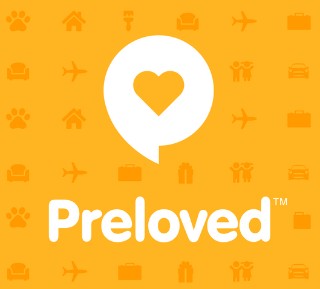 Preloved* is another second-hand selling site, which is free to advertise on. Again, you can sell face-to-face or by post, but there's limited seller protection so selling remotely isn't recommended – if you do it in person, then there's less risk if something goes wrong.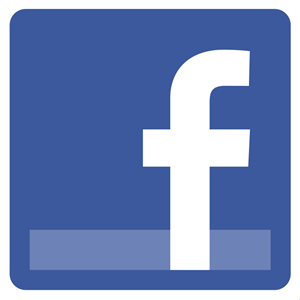 Facebook groups & Facebook Marketplace let you sell to others in your community for free. We don't recommend posting items to strangers from Facebook, so it's best to meet buyers face-to-face – see our safety warnings below. Our Facebook Selling guide has more tips.
How to sell safely – do it face-to-face unless using eBay
Although some sites let you sell face-to-face and remotely, beware selling remotely unless you're using eBay, where you can see buyers' feedback and get strong seller protection. Gumtree and Preloved say face-to-face selling is best, as buyers can see the item, and sellers can ensure they receive payment.
If meeting your buyer in person, use your common sense. For smaller goods, do the exchange in a busy public place. If they must come to your house, try to do the exchange on your doorstep, don't feel pressured to let them inside and make sure someone else is in the house when the buyer visits.

You may also be able to flog these items at car boot sales, but it's worth visiting your local car boot to do some research in advance, before you commit to paying for a pitch. Bear in mind that offline, you've a more limited customer base so niche items may be less likely to attract a buyer. For hints and tips, ask on the eBay, Auctions, Car Boot & Jumble Sales forum board.
How to max it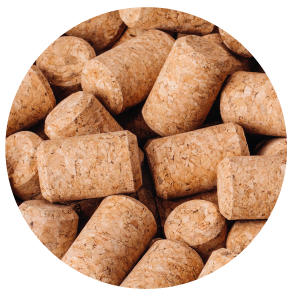 To make money from this, you'll need to collect enough items to sell in bulk. It's worth checking current and sold listings online to find out what amount sells best. To speed up the process, you could ask friends, family or colleagues to help you collect items – as long as they're not planning on selling their own.
Remember, the items will likely be used for craft projects so they need to be in good nick, ie, clean, dry and not damaged.

Good photos are crucial for showing that your items are clean and usable. Your stack of toilet rolls will be competing with lots of very similar-looking toilet rolls in the listings – so make sure yours have the best lighting. The more eye-catching listings we saw had toilet roll tubes arranged in the number available, eg, spelling out '50'.


To make sure your listing is seen by the right people, choose your keywords carefully. On eBay, do this by searching for the item you want to sell, and selecting the 'sold listings' option on the left-hand toolbar. You'll then be able to see which keywords make for the most successful sales – eg, for toilet roll tubes, 'school', 'art', 'craft', 'gardening' and 'seeds' are winners.

This can be vital – if you're selling remotely, make sure you factor in postage costs. Do some research in advance to ensure you charge the right amount, depending on the weight and bulk of what you're selling.

You'll need to pack whatever you're posting carefully, but to save on the cost of packaging, ask your local supermarket or corner shop if they have any spare cardboard boxes. If you're posting delicate items, such as jam jars, old newspapers are a good, cheap way to protect them.

For all the latest deals, guides and loopholes simply sign up today - it's spam free!
What to watch out for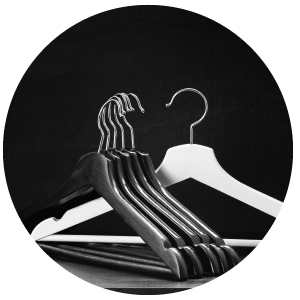 There are a few final things to consider when selling your rubbish online.
Do I need to pay tax?

Before you start counting the dosh, remember that in theory anything you earn could be taxed. However, the Government introduced a tax break in 2017, which means the first £1,000 you earn each year 'trading' is tax-free.
Basically this means you no longer have to report the first £1,000 you make from selling goods and casual services, such as babysitting and gardening, whether online or offline. See the £1,000 tax breaks will be back in new finance bill MSE News story for more info, and Gov.uk for full details.
If you earn more than that – which is unlikely if you're doing this casually – some of it will probably belong to the tax office and you'll need to register for self-assessment. Call HMRC on 0300 200 3300 and read its full self-employment info.
Am I guaranteed to make cash?
Nothing is guaranteed, and it's quite possible you could end up listing something for sale and getting no takers. All the items listed above have been successfully sold online though – in fact, as our analysis shows, there have been 100s of this kind of sale within a three-month period alone.
Of course, there is the danger that if this becomes super popular, the price of loo roll tubes will plummet as people flock to sites such as eBay to sell their stash. Yet this concept isn't brand-new. It's been covered in the past by other sites, such as Skint Dad, and people are still managing to sell their rubbish for decent amounts.
Is it worth it?
This is probably the big question – and the answer really depends on your point of view.
It does take some time and effort to collect enough items, and then list them online and package them for sale. You also have to factor in potential fees if you use eBay, as well as postage costs. But while you're unlikely to make big bucks from this, it's still a good way to boost your income using items you would have otherwise recycled or thrown away.
For more ways to earn a little extra cash, see 60+ Ways to Boost Your Income and 30+ Ways to Make Money Online.
Have your say in our forum!
Flog your rubbish for cash