Guide to probate
How to do it yourself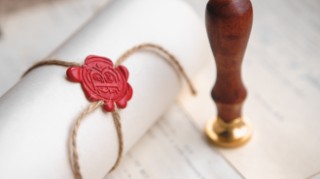 It's a morbid topic, but when someone dies, you may be in charge of sorting out their property, money and other possessions in a process known as 'probate'. For all but the most complicated cases you can do it yourself – potentially saving £1,000s.
This guide explains what probate is and helps with a step-by-step process for you to follow. It will help you save money arranging probate – something which may be all the more important from April 2019 when half of all estates will face higher costs following a major shake-up in probate fees paid to the Government.
Get Our Free Money Tips Email!
For all the latest deals, guides and loopholes - join the 12m who get it. Don't miss out
What is probate?
When someone dies and leaves property, money and possessions – their estate – you need to sort out who gets what.
To do this, you need what is known as a 'grant of representation'. This proves your authority to administer the estate. What form this takes will depend on whether a will has been left.
If the deceased left a will and appointed an executor (sometimes more than one executor is named), that person will need to get what is known as a 'grant of probate'.
However, if there is no will, the next of kin apply for what is known as a 'grant of letters of administration'.
The process of applying to the court for the grant and the document you use to manage the estate is often generically referred to as 'probate' – for the sake of this guide and simplicity, this is the term we will use.
Probate is the same for everyone in England, Wales and Northern Ireland, but if you live in Scotland it's called 'confirmation'.
Put simply, and in order, the executor's job and the process of dealing with probate involves: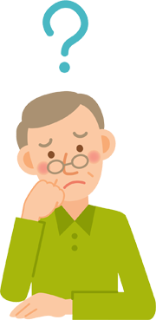 Gathering any assets, eg, money left in bank accounts.
Paying any bills.
Distributing what's left according to the will.
Does everyone need to use probate?
No. Many estates don't need to go through this process. If there's only jointly-owned property and money which passes to a spouse or civil partner when someone dies, probate will not normally be needed.
If you're not sure whether probate is necessary, seek advice from HM Revenue & Customs (HMRC).
How long does probate take?
Provided there are no complications, it usually takes between four and eight weeks to get a grant of probate after you've submitted the application.
Once you've got it, the amount of time it takes to complete depends on the estate's complexity. An estate that includes property to sell, or multiple shares and investments, will take longer to deal with than one simply consisting of money in a bank account.
Quick question

In Scotland, you'll need to get what is known as 'confirmation' before any money and other property belonging to the deceased can be released. For full information, see the Scottish Courts and Tribunals website.
Get Our Free Money Tips Email!
For all the latest deals, guides and loopholes - join the 12m who get it. Don't miss out
How much does probate cost?
There's an upfront fee for probate, whether you decide to go it alone or appoint the help of a probate specialist.
Going through probate without any help may be daunting, but you don't need to throw money at it to give you confidence – you could end up wasting £1,000s. Don't be scared of probate. The biggest message here is...
You don't need to waste money on a probate specialist if you're dealing with an uncomplicated estate – it's much cheaper to do it yourself.
Up until April 2019 when the new fees are expected to come in (subject to Parliamentary approval), application fees for probate are £155 if you apply through a solicitor and £215 if you're taking the DIY option. Estates worth less than £5,000 pay no fee.
Additional copies of the probate form can be ordered for 50p each. Multiple copies are essential for the administration process, so it's a good idea to order a few extra copies.
The flat fee structure for probate fees is set to be swept away on 1 April 2019 and replaced by a stepped scale. The new fees are based on the amount the estate is worth and we've set them out below.

In short, probate fees on valuable estates will jump by £100s if not £1,000s but estates at the opposite end, valued at under £50,000, will find fees wiped away completely.

The good news is that, come the spring, half of all estates won't be liable for any probate fee. Until then many of these will entail fees.

The not-so-good news is that the other half will attract bigger fees, although the majority of these will only have to pay £35 more. Roughly one fifth of all estates will be liable for £100s or £1,000s more in probate fees.

At the top end, estates worth more than £2 million will pay £6,000 in probate fees alone – a huge leap – but the Government insists the new fees won't be more than 0.5% of the overall estate's worth.

So here are the incoming fees. We've worked out the saving – or extra that will have to be paid – from April 2019 by basing sums on the current DIY probate fee of £215 rather than the fee for going via a solicitor.

Estate value

Probate fee

for 2019/20

How what you'll pay


will change after April 2019

Under £50,000
£0
£215 less
£50,000 - £300,000
£250
£35 more
£300,000 - £500,000
£750
£535 more
£500,000 - £1 million
£2,500
£2,285 more
£1 million - £1.6 million
£4,000
£3,785 more
£1.6 million - £2 million
£5,000
£4,785 more
over £2 million
£6,000
£5,785 more
Here the specialist charges a fee based on an estimate of the volume of work involved.

If you need help, most likely your cheapest route will be the £299 self-service option off the probate service from Which? so long as it's about an estate in England or Wales.

You will get a 64-page pack and support for six months from a trained probate specialist on Which?'s legal team.

The pack gives you checklists and timelines to help you keep on track and you'll get all the forms necessary to apply for a grant of probate, including examples of complete forms and letter templates to help you keep the right people informed along the way.

You'll be able to call or email the specialist as often as needed.

If you've been named as an executor in a will, go for Which? legal probate for executors. If there's no will and you're responsible for administering the estate, choose Which? legal probate for administrators.


Which has also recently introduced two new services if you need extra help:

A £499 legal review service which includes everything in the self-service option, but adds a review of personal documents.
A £599 premium service where Which? completes the forms on your behalf.

These will usually charge an hourly rate or a percentage fee based on the estate's value.

This can be anywhere between 1% and 5% of the value of the estate plus VAT – so obviously those dealing with large estates will be handing over a big wad of cash if they go down this route.

However, this does need to be weighed up against the complexity of the estate. Someone dealing with a complicated estate may need a lot more help, and could lose money further down the line if probate isn't done correctly.

Your bank will probably offer a probate and estate administration service. This can often come out more expensive than using a solicitor or specialist company, though.

You could always phone for a quote, but it's probably best to steer clear of this route.
DIY probate – best option for most
We asked our users who have been through the probate process to pass on any useful hints and tips. Those who did use a specialist for more simple estates admitted they wished they'd gone down the DIY route.
Although those who opted for the DIY approach said it was sometimes a complicated and time-consuming process, they all seemed to agree it was a welcome distraction from their grieving and gave them something to focus on at what is obviously a very difficult time.
If you're dealing with a complicated estate, or don't feel confident sorting out probate yourself even after reading this guide, we've got a section below on how to appoint a specialist and how much it will cost you.
MoneySavers' top tips
Tips from our users who've been through probate…
Be organised! Lots of MoneySavers got in touch to say before you do anything, go out and buy a notebook and folders to keep track of everything methodically. You know how you work best, but preparation is key.


Get extra copies of the death certificate. By far the most repeated advice. The death certificate is an official copy of what's on the death register, often needed as proof by companies and financial institutions such as banks and insurance firms.

These are £4 each in England and Wales, £8 in Northern Ireland and £10 in Scotland. This goes up to around £7-£15 if you want more copies at a later date, so it's worth buying as many copies as you'll need to avoid paying extra down the line – typically you'll need about five.
DIY probate: The eight steps
Most probate cases follow the same process, so below we'll start by outlining the main steps you'll go through if doing probate yourself and not enlisting the help of a specialist.
Appointing a probate specialist
We've outlined the steps you need to go through if you're happy to go it alone in the section above. If you feel you want to use a specialist, or are dealing with a particularly complicated estate, here are some tips on finding and appointing a probate specialist.
A probate specialist might be a solicitor or accountant, but one thing you can be sure of is they'll charge a fee.
You might want to think about using a probate specialist if:
The value of the estate is over the inheritance tax threshold and the estate is still earning a regular income where there are complicated taxes due. The threshold for the 2017/18 tax year is £325,000. A new additional main residence allowance was introduced for 2017/18 onwards, gradually raising the tax threshold for some until 2020. For more details, refer to our Guide on Inheritance Tax.
The deceased died without a will, and it's a complicated estate to administer.
There are doubts about the validity of the will.
The deceased had dependants who were deliberately left out of the will, but who might want to make a claim on the estate.
The estate has complex arrangements, such as assets held in a trust.
The estate is bankrupt (also known as insolvent).
There are doubts that the estate is bankrupt.
The estate includes foreign property or assets.
The deceased lived outside the UK for tax purposes.
For anything other than this, follow the eight DIY steps above to see if you can go it alone and save some money in the process.
Join the MSE Forum Discussion