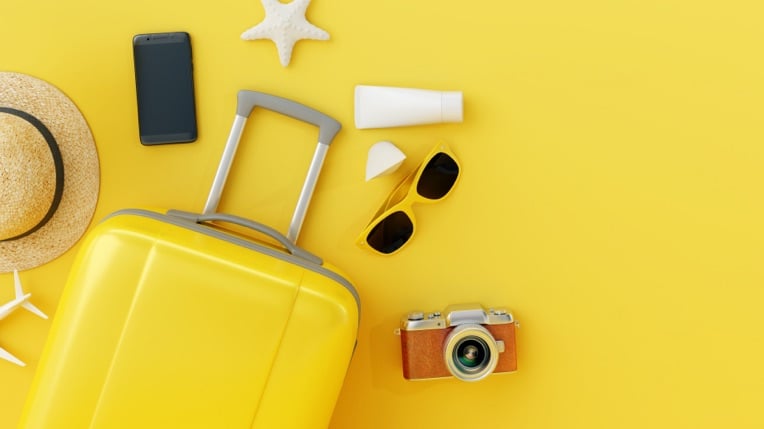 Free EHIC Card
Over 5.7m expire this year – check if yours is valid now
The EHIC, or European Health Insurance Card, is free and gets free or discounted medical care in all EU countries, plus others. Over 5.7 million cards are set to expire in 2020 – so check yours. This guide tells you how the EHIC works, how to check yours is valid and crucially how to get or renew one for free. DON'T GOOGLE or you'll end up at imposter sites that charge or pretend they fast-track.
For all the latest deals, guides and loopholes simply sign up today - it's spam free!
How does the EHIC work?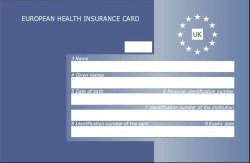 The free European Health Insurance Card (EHIC) entitles the holder to free or discounted medical treatment at state-run hospitals and GPs in any European Union country, plus Iceland, Liechtenstein, Norway and Switzerland. It replaced the old E111 form in 2005. All UK residents are eligible, residents of the Channel Islands and Isle of Man aren't.
If you're in Europe and you've got an EHIC, you'll be entitled to the same treatment that local citizens are entitled to – extremely useful in emergencies. It's completely free and valid for up to five years, though from 1 January 2021 (when the Brexit transition period ends), its future is uncertain – see more on Brexit below.
It's also worth noting the EHIC covers some (not all) overseas territories too – for example, Portugal's cover includes the Azores and Madeira. We've included these in the country-by-country listings.
Does an EHIC make treatment free?
No. You get treated the same way as a citizen of that country. If they get free medical treatment then you do too – but if they pay, you pay the same rates. As this is a reciprocal agreement across Europe, it also means EU citizens can use the NHS in the same way.
It's also worth noting the EHIC doesn't cover you if you're going abroad specifically to get treatment – see the NHS website for more info.

Martin's quick EHIC tale:
My own EHIC was a godsend at an Italian friend's wedding. I was due to make a speech and lost my voice, so I nipped to the local GP at no cost.
No. While it's useful, EHIC is only about medical cover. It gives you access to state-run hospitals which, depending on where you travel to, can be few or far between, and more limited.

The EHIC gives valuable protection but it should never be seen as a substitute for travel insurance.
Travel insurance & coronavirus
Due to the coronavirus pandemic, most insurers have some coronavirus exclusions, though it is still possible to get some coronavirus cover. If you have an annual policy due for renewal, you may still be covered for coronavirus if you renew with the SAME insurer – so always check. For full help, including best buy new policies with some coronavirus cover, see our Cheap Travel Insurance guide.
Travel insurance has a much wider level of cover than the EHIC. For example: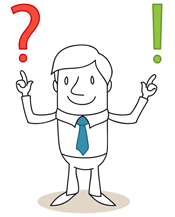 EHIC doesn't always mean free treatment - where it doesn't, travel insurance usually covers it. Even in a state hospital using EHIC, you may still have to pay a substantial amount in some countries. Travel insurance should cover this, though using an EHIC may mean you won't need to pay the excess.

State hospitals might not be available. While in the UK emergency treatment tends to be on the NHS, don't assume this type of coverage will always be available. You may be taken to a private hospital.

Cancellation, delay, repatriation, baggage loss and theft aren't covered. The EHIC is purely a medical policy, while travel insurance covers many other areas. See Cheap Travel Insurance for more information.
Do I need an EHIC if I have travel insurance?
In short, yes. There are many things which may be excluded under a travel insurance policy that won't be excluded with an EHIC.
For example, if you've been drinking you'll still be treated (that's not an excuse to push it), and it still works if you have a pre-existing condition (though 'medical tourism' – going abroad to get treatment – is prohibited).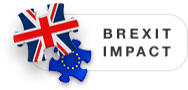 The EHIC is an agreement between countries in the EU and European Economic Area. The good news is that, while the UK left the EU in January, you'll be able to use and renew your EHIC if needed, or apply for a new card, until the end of 2020.
But from 1 January 2021, after the Brexit transition period ends, the EHIC's future is less certain. The Government says it's discussing the future of 'reciprocal healthcare arrangements' – including the EHIC – with the EU. For more info on this, and what else leaving the EU will mean for you, see our Brexit need-to-knows.
For all the latest deals, guides and loopholes simply sign up today - it's spam free!
Check and ensure your EHIC is valid
Everybody who is travelling in Europe needs an EHIC, but over 5.7 million are due to expire in 2020, so ensure yours is valid before you go away. Even if you've already got travel insurance, it's valuable extra protection, even if just for visiting the local GP with a query while away.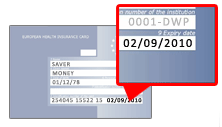 Check the date on yours. The expiry date is on the bottom right. If it's already expired, or is about to, renew it now – see How to apply.

As you can apply for a new card up to six months before the current one ends, it's worth doing this in advance so you don't forget.
Kids must have their own cards. Though you must be over 16 to apply, every family member requires a card. To apply on behalf of a child, just include them as a dependant in the relevant section of the application and you'll each receive a separate EHIC.

Keep the card with you at all times. You could be asked to pay up front if you haven't got it on you, so don't leave it behind at the hotel if you're out and about. Take it to the beach if you have to.

If you find yourself without your EHIC in an emergency, you may be able to get a Provisional Replacement Certificate faxed to where you're being treated to prove your entitlement. For this, call the NHS Overseas Healthcare Team on 0044 191 218 1999 – see the NHS website for more information.

However, as this is only for emergencies, the Department of Health still states you should always carry your card with you to be covered.

You may need to pay and claim later. Though the EHIC allows you instant free treatment in some countries, in others you'll need to pay a proportion of your costs, known as patient contributions.

Rule changes, which came into force in July 2014, mean you can no longer be reimbursed for these contributions, but you could still be able to claim for payments made before this date. See the NHS website for more information.

Use the country-by-country guide below to find out which applies to you, and call NHS Overseas Healthcare Services on 0191 218 1999 if you need to make a claim.
How do I get a free EHIC?
There are several ways to register for a free EHIC. Generally, it'll take seven to 10 days for it to come through (longer for posted applications), though it's worth applying early so you get your card in good time for your holiday.
You can get an EHIC the following ways:
Apply on the EHIC website, or find more info on the NHS website.
Call 0300 330 1350.
Print the application form from the NHS website, fill it in and post it to: NHS Business Services Authority, EHIC, Bridge House, 152 Pilgrim Street, Newcastle Upon Tyne, NE1 6SN.
You can't get an EHIC from your doctor, nor can you get one from a post office.
If you've lost your card, or it's been stolen, call 0300 330 1350 (from abroad call 0044 191 218 1999) or email nhsbsa.ehicenquiries@nhsbsa.nhs.uk.
If you've any questions about the application process, there's also now an official EHIC Facebook page where you can get help from the NHS's EHIC team.
Beware copycat EHIC websites
Watch out for websites demanding a fee for the EHIC. Search on the internet for "EHIC" and you'll find sites that describe themselves as "reviewing" or "forwarding" services, charging £20 or more to process your application. They often look official, but scroll to the bottom and you'll find a tick box asking for cash.
These copycat websites also try to trick people into overpaying for driving licences, passports and others – see the full Copycat Sites guide for more.
ALWAYS use the official site, www.ehic.org.uk, to get yours for free. A Department of Health spokesperson says:
These websites are not endorsed by the Department of Health. The Government is working with the Advertising Standards Authority, Trading Standards and search engines such as Google, to raise awareness and ensure enforcement action is taken where appropriate.
In 2010, the Office of Fair Trading took action against several sites which deceptively sold EHICs.
Can you get your money back from a copycat site if you've paid?
Sadly, far too many are caught out through googling "EHIC" and end up paying through an unofficial site. If this has happened to you, it's unlikely you'll be able to get your money back. However, it's worth contacting the site straight away and asking for a full refund, just in case.
This won't always work, but it's worth a shot – back in 2012, one MoneySaver who paid for his EHIC via an unofficial website found its terms allowed refunds within 30 days, so used this to get his money back (see the Paid-for EHIC applicants could get refund MSE News story). This won't be in all sites' terms, but if it's happened to you, do give it a go and let us know how you get on in the Free EHIC forum discussion.
While it isn't unlawful to charge for a reviewing and forwarding service, tricking consumers into spending on unwanted services is. If you're concerned about an unofficial EHIC website, contact the Citizens Advice consumer helpline on 0808 223 1133. See the National Trading Standards website for more info.
Beware unlawful EHIC refusals
Worryingly, we've heard reports of holidaymakers having their EHICs refused for public healthcare in some countries. This has only affected a very small minority of travellers, and you should always take an EHIC nevertheless. But it's worth ensuring you've decent travel insurance too, just in case.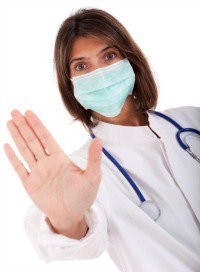 The European Commission's told us that if your EHIC's refused for public healthcare, it's likely to be a breach of EU law. To ensure you don't get caught out, ALWAYS check you're being treated under the public (rather than private) healthcare system when you show your EHIC.
Be very careful what you sign, particularly if you don't understand what it is, and be prepared to go elsewhere if you're refused public treatment. If it's a medical emergency and as a result you're forced to pay for private treatment, gather as much as evidence as possible.
You can then contact the local British Embassy while abroad, or when you return home, report it to the European Commission's SOLVIT system, which works to ensure EU rules are applied correctly.
Will I get medical costs refunded if my EHIC's refused?
If you've got travel insurance, then you may be in luck. Assuming the condition you have is covered by insurance, you should be able to claim.
However, most policies have an excess, which means you're responsible for the first part of any claim. Say the excess is £50 – if you claimed for something worth £200, you would only get £150 back as the first £50 is your responsibility. Therefore, factor in the excess to any payouts.
Sadly if you don't have insurance, or you're not covered for the condition, it's highly unlikely you'll be reimbursed. You can report the problem to the local British Embassy or the European Commission's SOLVIT system. However, these probably won't get you your money back.
Country-by-country EHIC guide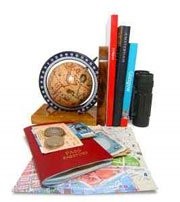 The EHIC's usable in the EU's member states, plus a few others. Show your card before treatment, and keep any receipts. The European Commission has detailed country-by-country information on what's covered in each.
In each of the countries which allow you to use your EHIC, listed below, it's worth checking that your treatment provider is registered with the state-run health scheme. Here's a list of links to the relevant European Commission pages:

For all the latest deals, guides and loopholes simply sign up today - it's spam free!