If you click a link with an * to go through to a provider, we may get paid. This usually only happens if you get a product from it. This is what funds our team of journalists, and keeps us free to use. Yet there are two crucial things you need to know about this.
This never impacts our editorial recommendations – if it's in, it's in there because we independently rate it best.
You'll always get as good a deal (or better) than if you went direct.
For a more detailed explanation see How MSE is financed.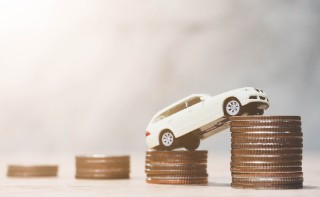 Gap insurance
How it covers your car & if you need it
Gap insurance can cover the difference between the amount you paid for your car, or owe on your car if you have finance, and the amount an insurance company would give you if it was written off or stolen. This guide explains how it works and gives the pros and cons to help you decide if you need it, then – if so – helps you find the cheapest policies.

For all the latest deals, guides and loopholes simply sign up today – it's spam-free!
What is gap insurance?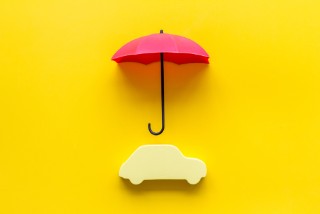 It's a fact of life that if you buy a brand new car, its value drops by a third as soon as you drive it off the forecourt. Its value will then fall by an average of 60% over three years, according to the AA.
If the car is written off or stolen, your insurer will pay out what it's worth at the time – so you're likely to get less from the insurance company than you paid when you bought it, especially if it's brand new. This means when you're getting a replacement car there's a 'gap' between the amount your insurer pays and the amount you'd need to pay to buy that car (or a similar new model) again.
If you choose to buy gap (guaranteed asset protection) insurance, this is the 'gap' it covers. Dealerships usually sell it – as do standalone providers – and policies are typically priced between £100 and £300 for three years of cover.
However, gap insurance isn't essential as your car insurer should ALREADY pay out for a replacement car of a similar age and condition. Gap insurance is essentially there for if you'd want to buy a new car to replace your old one, or if you've a finance deal and would owe more to the finance company than you'd get from the insurer.
What does gap insurance cover?
There are three main types of gap insurance, and what it covers depends on which one you buy:
'Back to invoice' gap insurance. This pays you the difference between what your car insurer will pay out in the event of your car being written off or stolen and the original amount you paid for it OR the amount you owe to a car finance company.


'Vehicle replacement' gap insurance. This pays you the difference between what the insurer will pay you and what you would pay if you bought the car today brand new, or if it was a used car, how much it was when you originally bought it.


'Contract hire' gap insurance. This is only available for those who lease their car, with no option to buy it. The current market value of the car will be covered by your car insurer and the gap cover will pay any remaining payments owed on the lease.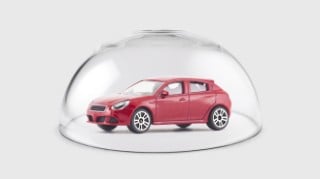 Like all insurance policies, there are a number of exclusions. Here are the most common ones you find with gap insurance:
You need to have fully comprehensive car insurance, so won't be covered if you only have a third-party policy.
It will only pay out if your car is stolen or a total write-off, as judged by the insurance company.
It won't pay you for any deductions made by your car insurance company. For example, if it lowers the sum it pays you because you've missed a monthly insurance payment the gap insurance policy won't cover this.
If you've added extras to your car, such as alloys or spoilers, gap insurance won't cover the cost of these if your car is lost or stolen. It will only pay out the gap between what you originally paid and the market value (minus the extras).
Should I get gap insurance?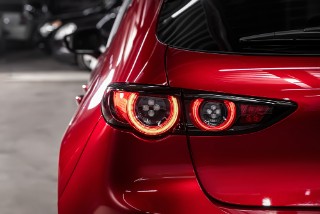 Any policy is optional, so you'll need to weigh up whether the cost is worth it for you. As we explain above, gap insurance is not essential because your car insurance should pay out for a replacement car of the same age and condition as yours was when it was written off or stolen, so you're not any worse off. These key points can help you decide:
You want a brand new replacement car

If you're dead set on getting a brand spanking new car if yours is written off or stolen, you could consider gap insurance. For example, if you pay £30,000 for a new car and 15 months later it's written off, your car insurer will pay out £18,000 (what it's worth at the time).

If you're not happy with the lower amount – even though that's enough to provide you with a like-for-like replacement car – gap insurance may be worth it.
You owe money to a car finance company

If you have taken out finance to buy the car – for example, a personal loan – you may find gap insurance useful. This is because if you've bought a car this way and it's written off or stolen, although your car insurer will pay out the value it's worth at the time, you're still left paying off the value it was when you first bought it.

If you crash the car or it's stolen, you still have to pay back the whole loan. But if you had gap cover, it would pay off the loan – meaning you're not left paying back money for a car you no longer have.
You'd be happy with a replacement car that's not brand spanking new

If you aren't bothered by your car's depreciation then there's not a lot of point in buying gap insurance. If your car is stolen or written off, your car insurance will pay out for a replacement – so you'll get a car that's like-for-like. So the only benefit of gap is that you'd get back the original amount you paid. See our Cheap car insurance guide for tips on getting a cheap general car insurance policy.
Your car's less than one year old and you have fully comprehensive car insurance

Most fully comprehensive car insurance policies offer 'new car replacement' during the first 12 and sometimes even 24 months for new cars, so if yours does and you're still in this period, you won't need gap insurance.
You have a used car (although some with used cars do still buy it)

If you've bought a used car, gap insurance isn't as useful. This is because a used car won't fall in value at the same rate as a new car. On average, according to vehicle valuation company Cap HPI, a three-year-old car's value will drop 14% in the first year, 24% in the second and 33% in the third year. This is significantly less than the 60% average fall for new cars in the first three years.

Therefore the gap between what you paid and what the insurer will pay you will be far smaller and the gap policy could be more or less useless.

The cheapest way to buy gap insurance
Gap insurance is available in a number of different places and usually sold by dealerships or specialist brokers (it's unlikely you'll be able to get it from your car insurer).
As gap insurance was historically sold by pushy car salespeople, dealers are now not allowed to sell it to you at the same time as you buy a car. There needs to be at least two days between the date you are given the gap cover quote and the day you buy it. If you do get a gap insurance quote from your dealer, use this time to compare prices as it might be cheaper to buy from an online provider – as users have reported in our forum:
I purchased a nearly new car from a reputable dealer. They offered me gap insurance for £349 for three years yet similar cover is £63 online. Forumite Sladevalley
Last gap policy I bought online was 75% cheaper than that offered by the dealer, so definitely worth it. Forumite WellKnownSid
When we asked 10 dealers for a gap insurance quote for a car worth £10,000, the cheapest quotes were £325 (for one year's cover) and £375 (for three years' cover). This compared with £54 and £120 for the same cover we found online, so up to £270 cheaper.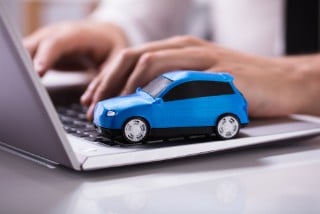 The price you get is dependent on lots of factors so if you've time always check a few different brokers before buying to make sure you're getting the best price. Going via a broker also means you can get additional information and advice on the policy you're buying.

Once you've found your best price, compare this against any quote from the dealer. Though whatever policy you choose, always make sure you know all the key features and ensure it's right for you.
Broker

More information

Click4Gap

*

Buy a policy via our link and get 30% off a three or four-year policy:

- Use code MSE3YR30 for a three-year policy

- Use code MSE4YR30 for a four-year policy




TABLE_CELL_STYLE

Buy a policy via our ALA link and get 25% off.

Use this exclusive ALA Gap Insurance* link and you'll get a 25% discount, when you enter code MSE25 at the checkout.



Gapinsurance.co.uk

If you've time, also get quotes from this broker, which says it's the "UK's original online gap insurance provider".
For all the latest deals, guides and loopholes simply sign up today – it's spam-free!
How to complain about your insurance provider
The insurance industry doesn't have the best customer-service reputation and while a provider may be good for some, it can be hell for others. Common problems include claims either not being paid out on time or at all, unfair charges, or exclusions being hidden in small print. It's always worth trying to call your provider first, but, if not, then…
Free tool to help you complain
This tool helps you draft and manage your complaint. It's totally free to use, and it's offered by Resolver, a firm we work with to help people get complaints justice.

RESOLVER – FREE COMPLAINTS TOOL*
If the company won't help, Resolver also helps you escalate your complaint to the free Financial Ombudsman Service.