Loss assessors explained
What are they and when should you use one?
Home insurance gives you a financial lifeline if things go wrong, often providing most of the funding to repair or replace items in your home. You'll usually be able to handle smaller claims yourself, but if you're unfortunate enough to be facing a large scale, costly claim, a loss assessor can help ensure your insurer doesn't use every trick at its disposal to pay you as little as it can get away with.
This is the first incarnation of this guide. Please let us know your experiences with loss assessors, and whether any of the help in this guide has worked for you.
For all the latest deals, guides and loopholes simply sign up today – it's spam-free!
What is a loss assessor?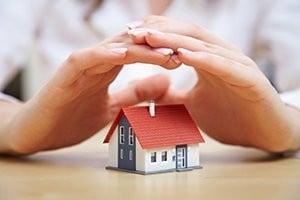 Simply put, a loss assessor (sometimes referred to as a public loss adjuster) is someone independent you can employ to manage your insurance claim. Yet this stretches further than completing paperwork and working out the cost of repairs or replacements.
A loss assessor works for you and uses expertise and past claims experience to get the best possible settlement figure (the final amount the insurer pays out), including damage from fire, flood, storm, subsidence or in cases of theft.
Careful: Loss assessors work for you, loss adjusters work for the insurer
This is a really important distinction. A loss adjuster usually works on behalf of your insurer to first assess whether your claim is valid and covered by your policy, often by visiting and inspecting your property. They then decide if a payment is due and calculate a final sum to settle your claim.
It's then down to you to accept or challenge the decision. If you're going it alone you'll need to determine if the offer is fair yourself. Always bear in mind the loss adjuster is often working for the insurer's best interests, rather than yours, so could be trying to come up with the lowest possible figure it can recommend the insurer pays out under the terms of your policy.
How can a loss assessor help?
Here's how having an insurance claim expert on your side can help:
To guide you through the process. They'll know what you can claim for, ensure you've not forgotten anything (which can be very easy to do, especially with a complicated case) and provide guidance on whether to accept the insurer's settlement figure.


To reduce stress at an already difficult time. Good loss assessors know how to squeeze your insurance policy for every drop of its value, which could extend to covering accommodation and catering during a transitionary period, or even therapy to deal with trauma. They also handle the claim for you, which can take the stress out of navigating an unfamiliar system on your own.


To fight your corner and get you a fair deal. If you're not very familiar with the claims process, it's entirely possible you won't question the amount your insurer offers (or says that it's liable to pay you), even if you're left short-changed. This means that the insurance claim process can be an uneven playing field – the insurer has the expertise, and therefore arguably the upper hand. Employing a loss assessor can help to level the field.
Should I hire a loss assessor?
This largely depends on the type and value of the claim you need to make. If you have a bicycle or mobile phone stolen and you make an insurance claim, the process is normally fairly straightforward. Depending on your insurance policy, you'll probably end up getting a similar or identical replacement. However, if you experience severe financial damage, with a possible claim running in to the £10,000s, it becomes much more difficult to assign clear values to your claim.
Consider whether your claim is complicated or costly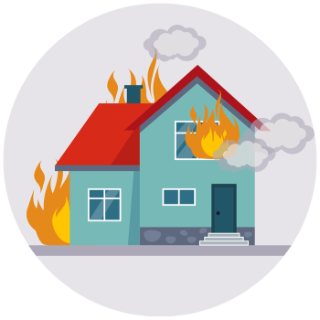 If you have a house fire, for instance, it's very difficult to assess the extent of the damage and cost to repair and restore. So if the insurance company sends a loss adjuster and comes up with a settlement figure, you might find it difficult to dispute, or even know if it's an unfair amount.

The larger your claim, the more you stand to lose from an insurance company not paying out what it ought to. In these cases, you could consider hiring a loss assessor to manage the claim for you.
Though there's actually no guarantee that a loss assessor would get you a better settlement amount than if you managed the process yourself, plus you'll need to factor in any fees it charges. So the decision on whether it's worth it may come down to the non-financial points above.
If you're unsure about hiring a loss assessor, you could try submitting your own claim first and seeing what the insurer offers you – if you're not happy with the settlement offer, you can then get in touch with a loss assessor to see if they can help.
For all the latest deals, guides and loopholes simply sign up today – it's spam-free!
How much does a loss assessor cost?
This depends on the loss assessor you appoint, though there are two main charging models:
The loss assessor charges a percentage fee. This fee is often up to 10% of your final settlement figure.
The loss assessor's fee-free but you're tied to using their recommended contractors for repairs or other work. The loss assessor will then take their cut as a bonus from the contractors.
As each claim is different, there usually isn't a one-size-fits-all fee, so comparing the costs of assessors is difficult without speaking to them. Try contacting several that operate in your area in order to compare real-world costs.
Finding the right loss assessor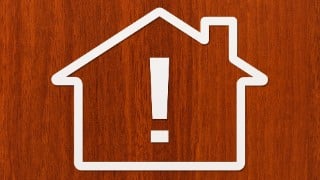 The Institute of Public Loss Assessors has a large directory of FCA-regulated loss assessors across the country that are suited to many different types of claim, including fire, flood, storm, theft and more. You can search the directory by location and claim type.

It's worth speaking to a few different loss assessors to determine which is best for you – tell them in detail about your claim, ask about their pricing, and see what they can offer you based on your claim that might be especially helpful. You'll then be in a good position to compare their services and make an informed decision about which to go for.
If you find a loss assessor outside of the Institute of Public Loss Assessors, always use the FCA checker to ensure it's fully regulated before proceeding.
Unhappy with a loss assessor you've hired?
Throughout the process, if you're not satisfied with the work your loss assessor has done, first complain directly to the loss assessor. If you're not satisfied with their response – or the company won't help – you can take the complaint to the Financial Ombudsman Service.

To help, see if the company is listed on Resolver, a free complaints tool which helps you draft, manage and escalate your complaint.
Have your say in our forum!