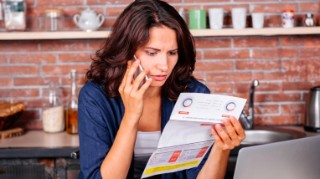 Haggle with Sky, the AA & more
The top 10 firms to haggle with
If you're willing to haggle, you could slash bills for mobile, TV, broadband, breakdown and more. This guide includes the top 10 service companies to haggle with, sector-by-sector tips and how to access companies' hidden deals departments. Our November 2021 poll showed a huge 86% of those who haggled with the RAC were successful, as were 85% of those who haggled with Admiral, and 84% who haggled with the AA.

The top 10 companies to haggle with
When it comes to haggling, don't think it's limited to backstreet bazaars. Big savings are available in the UK on contracts for broadband, TV, breakdown cover and much more.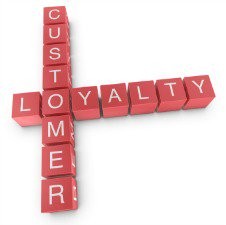 More often than not, the best deals are reserved for new customers. Switching apathy and brand loyalty means customers often remain on contracts which are more expensive than those for newbies.
This is because most people already have mobile, TV, home phone and broadband contracts. So firms providing these services need to tempt customers from other companies with new, cheaper deals to expand their businesses.
Loyal customers are corporate manna from heaven. Companies love them, as they stay with them through thick 'n' thin, paying full price and never checking if their deal is competitive or can be beaten.
This lets them rake in regular, guaranteed, easy profit. So ask yourself a question: do you want to be a customer whose business is fought for, or one who's taken for granted? If you don't want to be taken for granted, take the haggle challenge.
In a nutshell, call up and ask for a better deal. Say you're paying too much or rivals' deals are cheaper. If that doesn't work, tell them you're leaving. You'll usually get put through to companies' super-powerful hidden deals departments.
Who to haggle with
In our November 2021 poll, over 8,200 votes were cast on which firms MoneySavers have tried to haggle with in the last year and how they got on. Hagglers revealed 80+% success rates with big-name companies like the AA, Admiral, RAC, Sky and Virgin Media.
PROVIDER

NO SUCCESS

SMALL SUCCESS

BIG SUCCESS

TOTAL SUCCESS RATE

LAST YEAR

1. RAC

(452 votes)

14%

35%

51%

86%

83%

2. Admiral

(469 votes)

15%

41%

44%

85%

81%

3. AA

(949 votes)

16%

33%

51%

84%

82%

4. Virgin TV, broadband & home phone

(921 votes)

17%

34%

49%

83%

77%

5. Sky TV, broadband & home phone (2,558 votes)
19%
30%
51%
81%
86%
6. TalkTalk TV, broadband & home phone (294 votes)
19%
37%
44%
81%
77%
7. AA Insurance (282 votes)
21%
39%
40%
79%
N/A
8. Hastings Direct (253 votes)
21%
39%
40%
79%
5
9. Sky mobile (333 votes)
21%
42%
37%
79%
6
10. EE mobile (561 votes)
26%
41%
33%
74%
N/A
How big can the savings be?
All it takes is a quick phone call and you could be quids in. If you need some inspiration, here's a handful of the many successes you've told us about.
Let us know how you get on via the forum, or email successes@moneysavingexpert.com or tweet us at @MoneySavingExp with your success stories.
Reading through Martin's tips on haggling with Virgin Media has served me well – I managed to negotiate a saving of £21.50 per month on my TV, broadband and phone bundle. Happy days

- forumite Cangrejito
After reading your tips on haggling with Sky I called them and ended up with a £30 a month reduction without losing any of my channels/extra boxes. £360 a year saving from a 10-minute phone call is fantastic!
- David
I found I could get fibre, plus TV including most of my Sky channels, from BT for not much more than my Sky TV alone. After threatening to leave Sky, they matched my ending Plusnet broadband deal AND discounted the TV – result! MSE saved me almost 30 quid a month!
- Carole
I should be Mrs Martin Lewis; I got my Sky reduced by 32%, home insurance reduced by 53% and just now my Npower reduced by 55%!
- @linzi82scorpio
The price of my cover kept going through the roof until it hit £240+, so I phoned RAC and said it was way too expensive and might leave. After rejecting the revised offer the price was finally slashed to £100, and the package was upgraded too.
- forumite Alan the Anonymous
For all the latest deals, guides and loopholes, simply sign up today – it's spam free!
Benchmark the best deal
Haggling for a discount on your monthly contracts can be daunting, even for hardened MoneySavers. But honestly, as long as you do it right, there's nothing to be scared of.
But, while the 'haggling for a better deal' route works for some areas, simply ditching and switching is best for others. Here we run through the hottest areas to haggle on, with full sector-by-sector tips on accessing hidden deals.
Sector-by-sector tips – everything you need to know for seriously hot haggling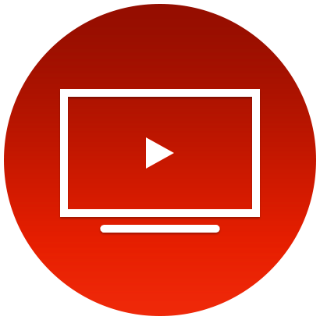 TV – Seriously hot haggling
Magic can happen if you haggle with existing TV providers. We've seen reports of users making just one call and getting 50% knocked off their monthly contract, so it's definitely worth trying.
New customer offers abound on TV packages, but often people get complacent and want to stick with one provider, as it has what they want and what they're used to. Keen footie fans may want certain sports channels, for example.


Fortunately, it's one of the best areas for existing customers to haggle on – here's an example from a MoneySaver:

I called Sky and told them I was leaving. I was immediately put through to retentions. They tried to talk to me about a few things, but I just said I was still happy to leave. They kept me on the same package but reduced my costs to £30/month for 12 months. That's a saving of £180/year.
- Seekingabargain

The best providers to haggle with are Sky, BT, Virgin Media and TalkTalk. See the poll results for a full breakdown.

For full info on haggling with the biggest providers, see Haggle with BT, Haggle with Sky and Haggle with Virgin Media, and to benchmark the hottest deals, compare broadband, phone and TV. Here are our hot haggling tips for TV:

Say you'll move to Freeview. The cheapest TV option is Freeview. It's a one-off cost of around £35 for a box if your television set doesn't have a built-in tuner (unlikely these days), and there's no monthly subscription. It's a great ditch-and-switch threat, so call your provider and often they'll give you a few months at half-price, or lower your payments.

Do a channel audit. There's no point paying for access to channels you don't watch, so decide what you want and get the right package.

Scanning through channels (with the family) should let you know which are important. If the channel audit shows you're over-subscribing, tell your provider you want to reduce your package – can they offer special rates?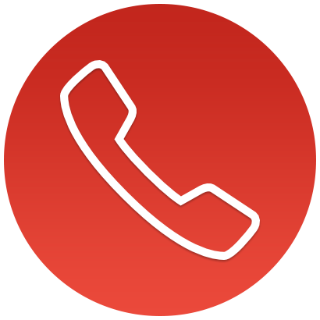 Broadband and home phone – Red hot haggling
Haggling a discount on your broadband and home phone is one of the easiest ways to cut costs. Because there are so many cracking deals on the market, you'll have a lot of leverage when it comes to persuading your current provider to reduce your bills (and if they don't, simply switch away).
Speaking to your provider could also net you faster speeds, a new (better) router, and possibly some other freebies, as well as a better price.


Even if what you're currently paying is pretty reasonable, you can STILL save. Here's a great success story from MoneySaver Russell:

I have BT fibre broadband and received a letter advising of the price increasing from £16/mth to £18.50/mth. I called and was offered £13/mth, which I declined. I signed up with Sky who were offering the same for £12/mth.

Once the switch request came through I called BT about reclaiming the line rental I'd paid upfront. I was then offered £3/mth on a new 18-month contract. Total saving £279 on the increased price, £180 on the revised price 😊
- Russell via email

The best providers to haggle with are Sky, BT, Virgin Media and TalkTalk. See the poll results for a full breakdown.

For more full info on haggling with major firms, see our Haggle with BT, Haggle with Sky and Haggle with Virgin Media guides. For general help and best buys, see our Broadband Haggling and Cheap Broadband guides, or compare broadband, phone and TV, but here are a few quick tips:

Monitor your broadband speed. Doing a couple of speed checks at different times of day will give you an idea of the actual speeds you're receiving. If those speeds are way off your package's advertised speed, try asking for a discount, as the service you're getting is slower than what you're paying for. See our Boost Broadband Speed guide for more info.

Check your calls package. If you're not on the right home phone deal, you could be overpaying. See if you can haggle a discount or ask to downgrade.

You shouldn't automatically pay for the most expensive unlimited anytime calls package if you're not going to use the calls.

As a rough rule of thumb, it's only worthwhile taking an anytime package if you make over an hour of peak-time calls each month.

Pay line rental upfront for a discounted rate. If your provider offers the option, choosing to pay upfront is usually the cheapest way to get line rental. Ask if it can switch you to this to help you save.

A number of major providers used to offer it, but now only BT and Plusnet do. Be aware that by paying line rental upfront there's a risk of losing your cash if your provider goes bust.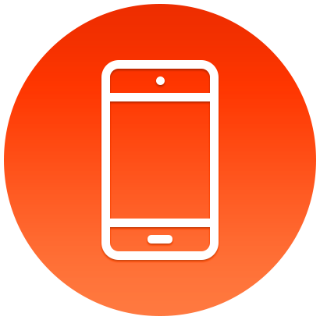 Mobile phones – Hot for haggling on contracts, cold for pay-as-you-go
Haggling on monthly mobile phone contracts can slash the price you pay. It doesn't work so well with pay-as-you-go mobiles, as there are so many hot offers available to all online, and, of course, there's no contract for you to haggle about.
If you've a contract, and you're nearing the end of your fixed term, the network will be frantic to keep you, so it's the best time to haggle.


The best providers to haggle with are Sky Mobile, Three and BT Mobile. See the poll results for a full breakdown.

For more info, best buys and tips, see our Mobile Phone Haggling and Cheap Mobile Tips guides, and benchmark the latest deals using the MSE Cheap Mobile Finder, but here are a few quick tips:

Match your tariff to your EXACT usage. The best way to save money on your mobile bill is to match your tariff to your exact usage.

Use Billmonitor* to get a detailed analysis of your latest bills, then use the comparisons to find a deal that's cheaper and best matches your usage.

Once you've done this, call up and haggle a better deal with your current provider using the info you've gathered.

Compare tariffs first. Use the MSE Cheap Mobile Finder to quickly benchmark prices. Simply put in what type of Sim you want and your usage details and it'll speedily reveal the cheapest tariffs available.

Once you've got info on the best deal for you, you'll be fully armed to take on your current provider to see if it can match it.

Ask for a better handset/allowances. Unless you have a Sim-only tariff, monthly contracts usually come with a handset, which is subsidised in the monthly cost. There's plenty of room for negotiation here, and it's even possible to save a bit of cash on your bill in the process, asElaine told us:

I've been with EE for years and usually automatically go with recommended upgrades without bothering to see if I can get more.

I rang the retention department and haggled a reduced price plan, four times more data and a better phone than I was initially offered.

As well as this EE doubled my data roaming allowance and waived a £50 upfront fee. I saved £15 a month [£180 a year] on my price plan too.

Result! Definitely worth 10 minutes effort. Thanks MSE.
- Elaine
Breakdown cover – Haggle your heart out or ditch and switch
Haggling for a reduction is one of the quickest and easiest ways to cut breakdown cover costs. In our poll, the RAC and the AA were the top providers to haggle with. See the poll results for a full breakdown.
For full info, tips and best buys, see the full Breakdown Cover Haggling guide, but here's a quick tip:


Benchmark the top new deals, including cashback. Check out the best buys in our Cheap Breakdown Cover guide, and see if they are better than your renewal price. A lot of users have found that using a cashback deal available to new users as a bargaining chip can help them haggle down the cost of their renewal.

And if you can't secure a better deal by haggling, then ditch and switch to a new deal. Be aware that cashback is never 100% guaranteed though – see the Top Cashback Sites guide for more full info.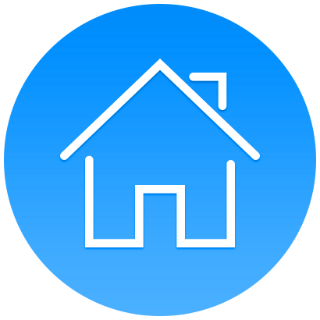 Car and home insurance – Haggle with care
Haggling on car and home insurance is far better than just auto-renewing – your insurer will often beat its own original renewal price.
Yet this is one area where you should never just haggle and nothing else. It's far better to use comparison sites to find the best price and then check for hidden cashback, then use that final figure as the benchmark to haggle with your existing provider.
The best insurers to haggle with are Admiral, Hastings Direct and Direct Line. See the poll results for a full breakdown.

For step-by-step instructions, see the full Car and Home Insurance Haggling guide, and use the Cheap Car Insurance and Cheap Home Insurance guides to benchmark the best deals. But here are our top tips for when you're looking for a new deal...


Never accept your renewal price... Insurers know that many people just auto-renew with their current provider, as they've no time or inclination to compare deals. So they hoick prices willy-nilly – effectively a fine for loyalty. So you're right to haggle here, as discounts only come to those who ask.

... but always compare across the market. The easy way is to combine comparison sites, as each one searches different companies. The top ones to try are listed in the Cheap Car Insurance and Cheap Home Insurance guides. Ask your current provider to match the top result. If they can't better it, consider leaving.

Try for cashback. Check if your cheapest insurer is listed on cashback websites. You can get up to £100 back on top for signing up this way – another useful bargaining chip when haggling. Be warned though, cashback isn't 100% guaranteed – make sure you read the Top Cashback Sites guide before doing this.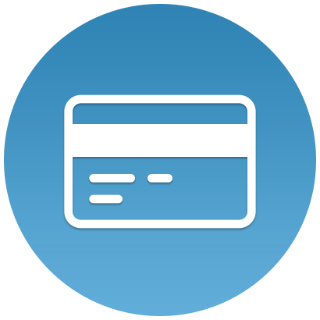 Credit cards – Haggling works but new deals are usually far better
Credit card companies aren't as locked down on rates as you may think. Haggling can be a useful tool in the arsenal, but it should be seen a secondary weapon.
See The Credit Card Shuffle for a full how-to, but here are some quick tips...


Haggle if it ups your rate. If a card firm increases your APR (annual percentage rate), call and ask it not to.

Call and ask it to reduce interest. This almost never works, but 'almost never' isn't 'never ever'. Having said that, the deals you'll be offered won't come close to what you'd get by doing a new customer balance transfer to another credit card – where up to two and a half years at 0% is possible.

Room on your credit limit – ask if it'll let you shift debt from elsewhere. This is the powerhouse credit card haggle. Rather than letting you cut the cost of debt already on the cards, many cards will let existing customers shift debts to them at a cheaper rate. This is often a negotiation but it can work well.

While the deals still won't be as cheap as new customer deals, doing it this way protects your credit score.
The powerhouse technique: Tell 'em you want to leave
If you're coming to the end of your contract, or are out of it, then you're wielding a powerhouse weapon: customer loyalty. Companies desperately want to keep you, so if they believe they will lose you, you can often get much better deals.
The most important thing to understand is this:
The 'disconnections department' is usually called 'customer retentions' internally. It's their job to stop you from leaving – so they're given huge deal-making power to get you to stay.
So whether you're dealing with broadband, mobile, TV or any other service, the company involved usually has this secret, super-powerful department. And the holy grail of haggling is to deal with customer retentions rather than normal customer services.
Tell them you're going to leave
If you don't get the deal you want from customer services, the key to getting to customer retentions is telling them you are considering leaving. Of course, we don't want you to lie. But if you don't get a good enough offer, you should genuinely think about ditching and switching.
Once connected, repeat your request. The more genuine you are about disconnecting, the greater the chance you'll get a better offer, matching the market's best tariffs.
Quick questions
If the deal isn't good enough, then consider it. Yet don't be forced into a corner. An easy get-out-of-jail-free card to is to say: 'I want to stay but I need to check with my husband/wife/dog/whoever first – I'll call you back.'

Yes. We've heard the customer retentions operators have quotas on how many deals they can give out in a day – so you may have been unlucky. Either that or you got someone in a bad mood, or maybe you didn't use enough charm.

Read Martin's haggling story below. While it's about mobile phones, it sums up the technique that works in most areas.
I'm an Orange contract customer, and want to stay one, as the connection at home and work is good, and the month-long switching hassle's worth avoiding. But Orange's packages aren't the market's cheapest.

Below is an edited version of my call to Orange when I tried to negotiate a better deal, showing how I put our haggling tips into practice.
Martin: "Hi, you have a price match promise. The mobile network Three offers 500 inclusive cross-network minutes [ie, calling any mobile network] for £30/month, yet I'm paying that for just 200 minutes with you."


Orange: (as expected) "Sorry Mr Lewis, our price promise doesn't cover Three, so we can't offer you that tariff."

Martin: "That's simply not good enough. While I want to stick with you, unless you can offer me something better, I'm going to have to leave."

Orange: "Let me put you through to our specialist disconnections department and see if we can find any way to improve it."

Then I repeated my request to disconnections:

Orange 'disconnections': "I think we can help, we can match that Three tariff for the same price."

Martin: "That's not part of your normal price match plan?"

Orange 'disconnections': "Nope, it's a special offer for valued customers." (Subtext: "We'll pull out all the stops if we're going to lose you").

After that I asked for more text messages and got a bundle on top, then a new phone and was told 'What do you want? Pick any.' So I opted for a snazzy, tiny cameraphone with radio and 3G [top-of-the-range features at the time] – all at no extra charge of course.

While my story's about Orange, it works with other networks, and other services. There are no hard and fast negotiating rules, but some chutzpah and a smile (try it, it's noticeable in your voice, even on the phone) works wonders.

It's a game, with huge gains on the upside and no loss on the downside.
For all the latest deals, guides and loopholes, simply sign up today – it's spam free!
Haggling tips to boost your chances
Read these handy haggling tips for a few extra pointers:
Aggression or anger will just put their back up. You're asking for a discount, and they're just as within their rights not to give it to you, as you are to leave.

You can hear if someone's smiling, even on the phone. Haggling's all about charm and chutzpah. You're dealing with a human being, with discretion, so utilise that to win them over. As forumite anitalg (who works in an independent mobile phone shop) says:

Best advice I can give is be really friendly and nice, and a little bit cheeky – I always give a better deal to people I get on with and have a chat with.
- Anitalg

And it really works, as this success story from MoneySaver Philip shows:

Followed your advice on being nice on the phone when haggling for a better deal on my Virgin TV, broadband and home phone package, and got £16 a month off my bill plus £20 bill credit!
- Philip via email

If you've had issues with the company (slow broadband speed, poor mobile network coverage, wrong payments taken), mention this politely.

They should want to try and make it up to you. Then again, are you sure you want to stay? Let the person you're dealing with know that you're genuine about wanting to leave and they may offer you a deal to compensate for the past issues.

Call centres are more amenable to haggling at slower times of the year, when fewer customers are after their wares.

Our analysis of millions of quotes has found that the best time to buy car insurance in order to save money is 20 to 26 days ahead of the start date and the best time to buy home insurance is 21 days ahead, so bear in mind you may get a better price by doing that – or at least a better benchmark deal to use as leverage when haggling.

The end of the month or end of a financial quarter is always a good time to haggle too. If a salesperson hasn't met their targets, they may do anything to get those extra sign-ups (including knocking a few quid off here and there).

And given that coming to the end of your contract is a powerhouse weapon when it comes to negotiating a better deal, it's crucial to note on your calendar or in your diary when your current contracts have a month left to run.

Most frontline call centre staff are there to process standard administration requests, not to negotiate. So ask them for the deal you want, but if they can't deliver don't think the story's over.

The real powerhouse technique is to get put through to 'disconnections', a department which is usually internally called 'customer retentions', as it's their job to keep hold of you. This team generally has much stronger deal-making ability than customer services.

Therefore a simple 'sorry, but in that case I think I may need to leave', can pay dividends. We're not suggesting you lie, but if your deal isn't good enough, do genuinely consider going elsewhere. Once at disconnections, repeat your request and the haggling can start for real.

If you're nervous, remember all you're doing is asking for a better price because you think it's too expensive. Some standard phrases may help...


These will give you a bit of time to consider their offer. And remember – don't say yes to the first offer they give you, unless it's what you wanted.

'I've worked out my budget, and my absolute max is £[insert price here]/month.'

'[Insert name of rival company here] can do it for less.'

'I need to think about it.'

'I think my husband/wife/guinea pig will go bonkers if I pay that.'

'It's still a lot of money.'

'What's the very best you can do?'


These will give you a bit of time to consider their offer. And remember – don't say yes to the first offer they give you, unless it's what you wanted.

Sometimes customer service representatives say they're not allowed to give discounts. If this is the case, ask whether you can have a chat with their supervisor. A supervisor should have more authority, and will be used to haggling with customers.

Never say 'yes' to the first offer a provider gives you, because the chances are it's not the best they can do.

If there was a promo on, but it's ended, you know they're willing to accept that price. For example, if a provider was offering customers 50% off a TV package last week, chances are that price could be available after the offer has ended too. It never hurts to ask.

They may say it's a '24-hour deal' or a 'limited-time offer'. Ignore this if you think your provider can do better.

If they want your business (which they will do), they'll call you back in a few days asking if you want to take up the offer. At this point, say no, it's still too expensive. They should then cut it further, hopefully much nearer to your target price.

As negotiations come to a close, a classic salesperson technique is staying silent. They want you to accept the price just to fill the awkward silence. Make them fill it with a cheaper offer.

We've been informed by former call centre operatives that they had daily discount quotas in customer retentions. This is only anecdotal, so we can't guarantee it's true, but it means you may find refusal one day turns into a good offer the next.

If they can't drop the price, see if they can throw in any extras (free calls, new router, extra six months warranty, etc). Take this breakdown cover success story:

Just called AA to cancel my renewal as last year's £30 membership came through at £43 to renew. When, after the spiel, I said I still wanted to leave, he offered me roadside assistance for a year, with one call out, for £15, which I happily accepted.
- forumite Madjen18

Remember, do it with humour, do it with style, do it with grace and there's no price or suggestion too outrageous. You can haggle virtually anywhere for anything.