What is buy now, pay later?
Incl the pros and cons and why you might have less consumer protection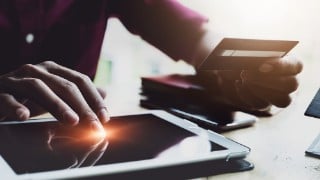 Millions of people in the UK are choosing the option to 'buy now, pay later' when shopping online and in store. While arguably a simple concept, buy now pay later is a FORM OF BORROWING, and therefore it's important to know exactly what you're getting into as it's not necessarily easy money. This guide lists the main players, what to look out for, what you can do if you're struggling to repay and other need-to-knows.
Note. This guide only covers buy now, pay later schemes which let you borrow over a short period. Some providers offer longer-term financing, but this is subject to official credit agreements and is not covered in this guide.
11 buy now, pay later need-to-knows
BIG WARNING. Buy now, pay later is a form of borrowing. Even if you are spreading the cost, you'll still need to pay back the balance eventually. While spreading costs can be helpful for your finances, the option to pay in instalments might tempt you to overspend. If you know you don't have the money to spend, spreading the cost won't necessarily mean you can afford what you're buying. In the UK, shoppers who use BNPL owe an average of £176. Struggling with overspending? We've got a Stop Spending guide with plenty of tips.