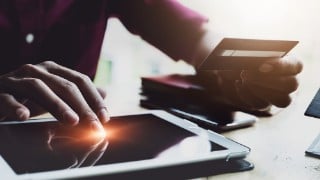 Buy now, pay later: how it works and what to look out for
Make sure you know what the pros and cons of BNPL are
Millions of people across the UK are now using buy now, pay later firms like Klarna and Clearpay when shopping online or in store to spread the cost over a few weeks or months. Managed correctly, buy now, pay later can be a cheap and quick way of accessing credit. However, if something goes wrong then you run the risk of late fees, marks on your credit file or even bailiffs. Like any form of borrowing, it's important you understand exactly how it works.
WARNING: Buy now, pay later (BNPL) is a form of borrowing. Even if you are using it to spread your costs, you'll still need to pay back the balance eventually. And while spreading costs can be helpful for your finances, the option to pay in instalments might tempt you to overspend – especially as the main providers make buy now, pay later look simple.

If you know you don't have the money to spend, or you're prone to overspending, DON'T let these offers tempt you into spending more than you can afford. Struggling with overspending? Our Stop Spending guide has plenty of tips.