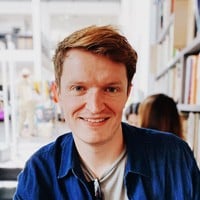 Chris Knight
Energy & Utilities Analyst
Chris joined MSE in August 2016 to help out with queries from our Credit Club and Cheap Energy Club users. Now embedded in the MSE culture, Chris has recently joined the Utilities team as an Energy & Utilities Analyst.
Before moving to London, Chris previously volunteered for Citizens Advice and the Trussell Trust. He finds his new role at MSE continues that helpful spirit.
Chris loves to travel but when he's not travelling, he's reading something from the Eland catalogue (all book recommendations welcome). Outside of work, Chris is passionate about all things food, coffee and aperitifs, and can often be found taking banal photos of London topography for his Instagram account.