Phone contracts for those with poor credit
You can likely still switch to a better deal and save
Concerned that your less-than-perfect credit record might hinder your prospects of getting a mobile contract? You needn't worry. You can still bag yourself a deal even if your credit history's not perfect... this short guide takes you through it.
When you take out a new contract with a phone included, you're essentially leasing the device from the network until your contracts ends – typically over a two-year period. As with any contract, even including a Sim-only deal, a credit check is usually carried out, which can prove difficult if you've a lower credit score.
In the longer term, improving your creditworthiness should be your aim, as it means you're more likely to qualify for the best offers.
Yet if you need a phone now, don't fret – a poor credit score doesn't mean you won't be able to get anything. If you're looking for a new mobile plan or handset, use our Cheap Mobile Finder to compare the latest deals, but read this guide first so you know what you're likely to get.
For all the latest deals, guides and loopholes simply sign up today – it's spam-free!
What types of contracts can I get if I have bad credit?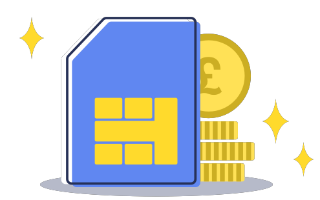 If you have bad credit, you are more likely to be accepted for short-term, usually one-month Sim-only contracts or pay-as-you-go deals than you are for pay monthly deals, especially those that include a handset.
Since these options don't involve you getting a new handset, networks are often more lenient in their approval process. If you do need a new phone, you're more likely to be accepted if you're able to pay more upfront for it. This way the phone company's not lending you as much, so its risk is lessened.
What do I need to provide to the network for a credit check?
If you're applying for a traditional phone contract, the network will typically require personal information, such as your name, address and date of birth. It'll use this to match you to your credit report to check how you've handled credit in the past. This also acts as an ID check.
However, the entire decision won't be based on your credit report. Income and affordability is important too, so you'll be asked for your financial details, including how much you earn, your occupation, and often details about how much you spend on things like your mortgage or rent.

This information is used to help the phone provider decide whether you qualify for the contract.
Do note, some providers (usually those offering cheaper Sim-only deals) may do a credit check to help confirm your identity and address, rather than checking your financial details.
Are there any phone networks that don't do credit checks?
Yes. These networks, including Smarty and Voxi, often provide Sim-only deals or pay-as-you-go plans, making them accessible to individuals with bad credit.
However, other networks, eg TalkMobile, carry out what's called a 'soft search' on your credit file. This type of search doesn't credit check you, as it's usually done to confirm your identity.
While the selection of handsets may be limited, these options offer flexibility and a chance to improve your credit score over time by managing your phone usage responsibly.
What can I do if I can't get a phone contract?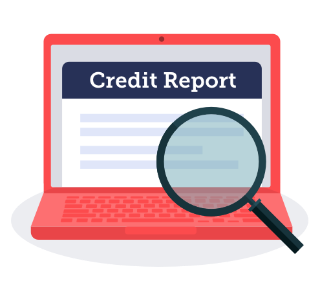 If you find it challenging to secure a phone contract due to bad credit, there are alternative solutions to consider. You can opt for a Sim-only plan or a pay-as-you-go plan, as above.
Alternatively, consider asking a family member or friend with good credit to sign up for a contract on your behalf, as this could increase your chances of approval. Though do be clear about how you'll pay them (and make sure you do!). The downside to this is that it won't help you build up a good credit history, as payments will go on their credit report, not yours.
Whichever option you go for, focus on improving your credit history by managing your finances responsibly, as this can open up more options in the future. See our 28 tips to boost your creditworthiness. Or see how to check your credit report for free.
For all the latest deals, guides and loopholes simply sign up today – it's spam-free!