Mortgage life insurance
Save £100s on your cover
Get Our Free Money Tips Email!
For all the latest deals, guides and loopholes - join the 12m who get it. Don't miss out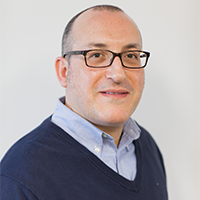 Tony and Rebecca | Edited by Johanna
Updated September 2017
Whether you've already got mortgage life cover, or are looking to get a policy; this step-by-step guide will help you cut costs.
If you bought life cover from your mortgage lender you're probably paying massively over the odds. Ditching and switching could get you the same cover for a fraction of the cost.
Mortgage life insurance: The need-to-knows
Mortgage life insurance - also referred to as mortgage protection - is a type of life insurance that pays out if you die before you finish paying your mortgage, ensuring that your spouse and dependants don't need to worry about the monthly repayments.
It can be called mortgage life insurance or assurance. You insure something that MAY happen, while you assure something that WILL happen. Death is of course assured, but as the question is "will you die before your mortgage is paid off?" many call it insurance, and here's what you need to know.
How to slash the cost of mortgage insurance
The worst way to get mortgage insurance is by going straight to an insurer or mortgage provider, here you pay full price and don't check whether it's the cheapest on the market. What many people do – which makes them feel they have the best deal – is to use a comparison site. It scours the market to find you the cheapest deal.
However, what comparison sites don't tell you is they're a taking a huge whack of commission by doing so. But there is a way to slash costs by using a discount broker...
The top discount brokers
Here – as long as you don't get advice – you can buy a policy through them (usually for a fee of £25 but these have been reduced for a limited time. They rebate all the commission they get from the insurer into your policy (so you get a discount hence the name discount broker). So, while the fee is a one-off, you can save £1,000s over the life of policy. It's an easy win.
Having reviewed the main 10 discount brokers on the market for a range of quotes, here are our top brokers:
Cavendish Online is an online broker which rebates all commission. They have reduced the fee to £15 (from £25) for a limited time. This broker also promises to price match its competitors.
Moneyworld is another online broker with similar rates to Cavendish, and also rebates all commission. They are also charging a reduced fee of £15 fee for a limited time.
Money Minder is also an online broker with slightly higher premiums with a low £20 fee. They also rebate all commission.
You may wonder why the prices below are slightly different when each rebates all of the commission. It's because each discount broker has a different deal with the insurers and therefore the prices aren't always the same.

Our suggestion is to always check the top two and then add in the rest if you've time. Remember if you're not sure what you're doing, consider getting advice..
Cost of mortgage (decreasing) term life insurance
Guaranteed prices over a 25-year term with £200,000 benefit
30 year old (non-smoker)

45 year old (smoker)

Monthly
Total cost
Difference compared to the cheapest broker
Monthly
Total cost
Difference compared to the cheapest broker
Cheapest discount brokers
Cavendish Online (includes £15 fee)
£5.20
£1,575
Cheapest
£27.38
£8,230
Cheapest
Moneyworld (includes £15 fee)
£5.34
£1,620
£45
£27.38
£8,230
Cheapest
Money Minder (includes £20 fee)
£5.38
£1,635
£60
£27.38
£8,235
£5
Cheapest advisory brokers (quality of advice may vary, see below)
Cavendish Online (advisory) (1)
£6.31
£1,895
£320
£32.09
£9,630
£1,400
Money Minder
£6.31
£1,895
£320
£32.09
£9,630
£1,400
LifeSearch
£6.77
£2,030
£455
£35.60
£10,680
£2,450
Typical comparison site, Bank and insurer
Typical comparison site
£6.89
£2,070
£495
£37.65
£11,295
£3,065
Typical direct bank
£7.58
£2,275
£700
£44.05
£13,215
£4,985
Typical direct insurer
£8.28
£2,485
£910
£48.62
£14,590
£6,360
Note: Correct as of September 2017. (1) Cavendish Online will price match or beat an alternative quote on a like-for-like basis.
The top advisory brokers
It's important to understand that the discount brokers above are "execution only". This means they don't give you advice, they just find you the cheapest policy.
If you are not sure what kind of policy you need, or you have complicated circumstances such as medical conditions, it is worth getting advice on buying cover, yet doing this means a broker will take some commission and you'll therefore pay more. On top of advice about life insurance, our top picks do the following:
Alternatively, you can speak to an independent financial adviser (IFA). IFAs cover life insurance, among other products, and may be able to see where it fits in with your other protection and wider money issues. It's also a good idea if you'd prefer face-to-face advice (most brokers tend to be phone based). They are regulated and must pass exams on more subjects than brokers, though the costs can vary depending on whether you pay fees or commission. For more and how to find an adviser, see the IFA guide.
Can I complain if I get advice and it leads me to the wrong policy?
Selling life insurance is a regulated activity, which means brokers have to meet certain standards set by the Financial Conduct Authority, and you can complain if things go wrong. Anyone giving advice also needs to achieve Competent Adviser Status by taking FCA-approved exams.
Independent Financial Advisers (IFAs), meanwhile, are regulated and must pass exams on more subjects than brokers. But the costs can vary. For more information and how to find an adviser, see the IFA guide.
If you're looking for advice, you can either go via a local IFA (see the IFA guide) or a broker. Make sure you ask for the advisory service if you want it, because some providers do execution-only policies as well.
How to complain about your insurance provider
The insurance industry doesn't have the best customer service reputation and while a provider may be good for some, it can be hell for others. Common problems include claims either not being paid out on time or at all, unfair charges, or exclusions being hidden in the small print. It's always worth trying to call your provider first, but if not then…
Free tool if you're having a problem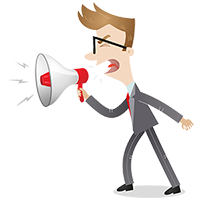 This tool helps you draft your complaint and manage it too. It's totally free, and offered by a firm called Resolver which we like so much we work with it to help people get complaints justice.
If the complaint isn't resolved, Resolver will escalate it to the free Financial Ombudsman Service.
Important: if your issue is about a voucher or incentive that was part of an MSE Blagged deal, then instead just let us know by emailing voucherhelp@moneysavingexpert.com as that's usually quicker.