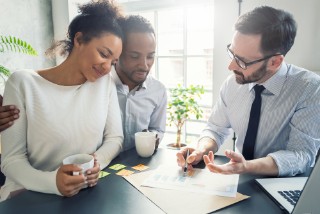 Mortgage guarantee scheme: 95% mortgages
Full details on the Government scheme incl who's eligible
A mortgage scheme designed to increase the number of deals available to homebuyers with a low deposit or limited equity will run until the end of 2023. Several major lenders are taking part in the Government's mortgage guarantee scheme, where want-to-be homeowners have access to 95% mortgages. However these are not special mortgages and they're certainly not the cheapest – here's what you need to know.

Looking for more mortgage help?
We've got lots of other helpful guides and tools:
For all the latest guides, deals and loopholes simply sign up today – it's spam-free!
The scheme means more 95% loan-to-value (5% deposit) mortgages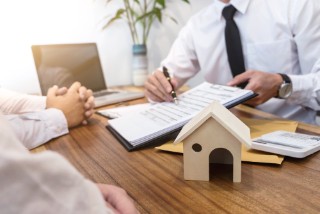 Under the scheme, first-time buyers, home movers and previous homeowners with a 5% deposit have access to 95% loan-to-value mortgages (meaning the loan is for 95% of the property's value). In brief:
The 95% mortgage operates as any standard mortgage would for you, the buyer. As far as you are concerned, there is NO difference between a 95% mortgage offered through this scheme and a 95% mortgage offered outside this scheme.


For the mortgage lender however, the scheme guarantees that the Government will shoulder some of the cost if the lender loses money. For example, if the borrower fails to keep up with mortgage payments and the property is repossessed, but the subsequent property sale does not recoup the outstanding mortgage amount.

(To be geeky, the Government would cover 95% of any losses a lender made on the amount of the mortgage above 80% loan-to-value. For example, on a £100k property with a 95% mortgage, the lender would not have a Government guarantee on the first £80k, but the Government would then guarantee 95% of the remaining £15k).


The scheme will run until the end of 2023. The mortgage guarantee scheme is similar to the 5% Help to Buy government-backed mortgage scheme, which operated between 2013 and 2017. Participating lenders have to offer five-year fixed mortgages as part of their range of 95% LTV products.

A result of the pandemic was that 95% mortgages became scarce – leaving many potential homeowners stranded. This scheme is therefore designed to encourage more lenders to re-enter the 95% market.

Martin's analysis on what the scheme could do to house prices

The Government's push to stimulate our overheating housing market continues. Help to Buy equity loans and stamp duty cuts are driving new price extremes. Now it's 5% deposit mortgages. Whether in the long run this all helps or hinders is complex, but it is odd that while we bemoan most price rises, many celebrate them when it's housing.

Yet house price inflation is often just a paper gain, and can cleave away many dreams of home ownership, as well as making upgrading hard. I'll leave that thought there...
For all the latest guides, deals and loopholes simply sign up today – it's spam-free!
Which buyers can take part in the scheme?
Any buyer with a small deposit can get one of these Government-backed mortgages. They are NOT restricted to first-time buyers, but can be used by anybody buying a main home, including previous homeowners and homemovers.
In brief, here is the general eligibility criteria:
You must be buying a main residential home in the UK. So these mortgages can't be used for second homes or buy-to-let properties.


The property must be worth £600,000 or less. You won't be able to apply if the property costs in excess of this.


The property can't be a new-build. Participating lenders are not allowing these mortgages to be used to buy new-build properties (specific restrictions might vary by lender). This is because lenders tend to worry that new-build properties will struggle to retain their value – something that would be a problem for the lender if your property had to be repossessed in future.


You must have a deposit equivalent to between 5% and 9% of the property's purchase price. That means you'll have a mortgage LTV between 91% and 95%.


You must apply for a repayment mortgage. This means that you won't be able to apply for an interest-only mortgage.


You'll need to pass a lender's normal mortgage affordability criteria. Read more about what this criteria is in our First-time buyers' guide.
Several major lenders are taking part, but DON'T think these mortgages are special
These low deposit mortgages should not be seen as special mortgages per se, rather they are simply one option for those struggling to get onto the housing ladder. Another option to consider if you've only got a small deposit is the Shared ownership scheme.
Ultimately, this Government-backed scheme was launched with the intention of encouraging lenders to start offering 95% mortgages again – something many were already offering before the pandemic hit.

Several of the UK's biggest mortgage lenders are taking part in the scheme. These include:
Lloyds, Halifax, Bank of Scotland, Natwest, Santander, Barclays, HSBC and Virgin Money.

Many lenders offering MGS mortgages are hyping it up. But don't favour a mortgage just because it's part of the scheme. The scheme offers lenders surety so they can offer more mortgages, but they aren't any better for borrowers – so pick solely based on which offers the best terms.
Hopefully though, with the launch of this mortgage guarantee scheme, more lenders outside the scheme will be willing to offer 5% deposit mortgages in general, giving you more choice.
These mortgages are EXPENSIVE so push for a bigger deposit if you can
Whether a low deposit mortgage is right for you will depend on your individual circumstances. Bear in mind that rates tend to be MUCH higher if you've got less than 10% deposit, so if you can push for a 10% deposit then you'll get access to a cheaper mortgage.

Mortgages typically become cheaper at 90%, 80%, 75% and 60% LTV, demonstrated by the following table.
How bigger deposits equal cheaper mortgages
Cheap deals

95% LTV

(5% deposit)

90% LTV

(10% deposit)

60% LTV

(40% deposit)

2yr fix

5.30% + £20 fee

On £200,000 property pay £13,776/yr

5.24% + £0 fee

On £200,000 property pay £12,709/yr

4.65% + £100 fee

On £200,000 property pay £8,058/yr

5yr fix

4.75% + £20 fee

On £200,000 property pay £13,020/yr

4.69% + £0 fee

On £200,000 property pay £12,145/yr

4.17% + £100 fee

On £200,000 property pay £7,708/yr

2yr tracker

6.34% + £0 fee

On £200,000 property pay £14,918/yr

4.79% + £995 fee

On £200,000 property pay £12,824/yr

4.39% + £0 fee

On £200,000 property pay £7,914/yr

The table is based on a typical 25 year mortgage term. To work out the annual cost, the fee has been spread into the cost over the length of the deal (2yrs or 5yrs). Rates correct as of March 2023.
If you're between 18-39, a Lifetime ISA (LISA) could help you save towards a more substantial deposit. A LISA lets you save up to £4,000 a year towards your first home or retirement, and gives you a cash bonus of up to £1,000 a year on top. Full lowdown on how it works in our LISA guide.
How do I apply for one of these mortgages?
The process to apply for these mortgages is the same as it would be for any standard mortgage, with many of the deals being available either direct from the lender or via a broker – so the choice is yours.

When searching for the best mortgage deal for you, it's advisable to speak to a mortgage broker about what type of mortgage is right for your situation.
A broker will be able to point out if these mortgages are more expensive than what you could find elsewhere, and answer any other questions you may have.
And remember, if you can then do push for a 10% deposit, as mortgage rates get much cheaper when you hit 90% LTV and below.
First-time buyer? We've lots more guides, tools & tips to help...
We've also got some handy mortgage calculators, including...