Mortgage Payment Protection
Save £100s a year on insurance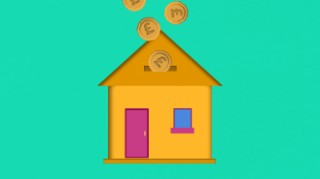 Many homeowners' worst fear is missed mortgage payments, and ultimately repossession, which is why mortgage payment protection insurance can be an effective product.
Yet many people pay massively over the odds. This guide explains the basics of MPPI, asks whether you need cover and outlines some of the cheapest policies on the market.
Best buy mortgage protection
Get Our Free Money Tips Email!
For all the latest deals, guides and loopholes - join the 12m who get it. Don't miss out
Mortgage payment protection insurance: The basics
Long-term sickness, an accident which prevents you from working or redundancy can hit you hard in the pocket and put your home at risk. Mortgage payment protection insurance covers your monthly repayments if you can no longer make them.
Typical MPPI policies will cover mortgage payments for up to two years and will pay up to £2,000 a month or around 65% of your monthly income (whichever is lower), providing protection when you need it most.
Quick questions
There are three main types of MPPI policy: unemployment only, accident and sickness only and accident, sickness and unemployment.

Unemployment only will cover you if you are made redundant (you also need to be registered with the government as unemployed and you have to be actively seeking work).

Accident and sickness will protect you against accidental injury that stops you working and long-term illness (this will have to be certified by a doctor to claim) while accident sickness and unemployment will protect you against both.

This does depend on your circumstances whether you need it but can be useful for added peace and providing protection when you need it most.

In short, mortgage payment protection insurance is to help with your mortgage repayments until you are fit to return to work or have found employment, depending on whether you have selected unemployment only, accident and sickness only and accident, sickness and unemployment. The level of cover also dictates the premium the insurer charges per month.

So before jumping in and buying cover, do read our do I need cover section as there are circumstances which mean that you may not need separate insurance cover.

Each MPPI policy will come with a deferred period (or excess period) and you will also have the option to add back to day one cover.

The deferred period is the time you will have to wait before you start receiving payment and usually ranges from 30 to 90 days. For example, if you had a 30 day deferred period you would start receiving monthly payments 30 days after you submitted your claim.

Back to day one policies backdate your payments from the day the cover started. So if you had a back to day one policy with a 30 day deferred period you would recieve two monthly payments after the deferred period.

A sensible saver will have at least two mortgage payments in a savings account to ensure they are not out of pocket.

There are number of exclusions to MPPI policies but there are the most common

Redundancy was foreseeable

If there is a 'foreseeability of redundancy' – for example, you have been told that your job is under consultation – it is likely that your cover will be invalid and you won't be able to claim. Be careful as this may also be the case if you know that some jobs in your company may be lost or even in circumstances where your place of work is known to be in financial trouble.

Voluntary redundancy

If you take voluntary redundancy you will not be able to claim on your MPPI policy. However, if you have done so to become a full time carer for a seriously ill loved one you may be able to claim. Check the policy wording carefully to be sure.

Deliberate injury

If you are found to have deliberately injured yourself you will not be able to claim on your policy.

Childbirth

Any issues caused by a normal pregnancy without complications will not be covered.

Pre-existing medical conditions

If you had to stop working for a condition you had before you took out your policy, you will not be covered. All pre-existing medical conditions have to be disclosed when you buy your cover. You must also keep your insurer informed if you develop a condition during the life of your policy.

You can get cover from the age of 18 and an upper limit of 65 can apply with some policies. In addition, you must work for at least 16 hours a week. Cover will be unlikely to apply to those on temporary contracts and you usually have to have been in employment for at least six months.

Many MPPI policies cover you if you are you are self-employed. However, a claim can only be made if you go out of business through no fault of your own, for example involuntary liquidation. If you are a contracted worker, you may have to have been employed for a certain amount of time or work a certain number of hours a week, to get cover.

Claiming income-related benefits will not be a hurdle to buying PPI but if you receive an insurance payout it may affect what you receive from the Government. Check the details of your PPI policy carefully and speak to your support provider if unsure.

Most policies only pay out for 12 months. However, it is now possible to get cover for shorter periods. Cover can be arranged from 13 weeks to up to two years.

Many MPPI policies have exclusions preventing claims within the first three to six months so, while switching can save you a fortune, it may not be appropriate in every case. In addition, most new policies won't include pre-existing conditions you have when a policy's taken out. If this applies, stick to what you have.

The amount that is paid out will depend on the cover that you have selected. Most insurers allow you to claim up to 125% of your mortgage to include other costs such as council tax and energy bills. However, the maximum that can be claimed per month is often capped at around £2,000 or 65% of your gross monthly salary - whichever is smaller.

MPPI providers are covered by the Government's Financial Services Compensation Scheme which means that if they cease to trade you will be protected.
Get Our Free Money Tips Email!
For all the latest deals, guides and loopholes - join the 12m who get it. Don't miss out
Do I need cover?
Before you shell out on MPPI make sure that the product is right for you and you need the protection that it offers. Your circumstances may mean that you may not need cover for accident, sickness and unemployment so consider your position carefully before you buy.
MPPI: Best buys
MPPI is not a simple product so unless you understand the finer points back to front seek advice. An independent mortgage broker or an IFA may be able to help (which could increase costs) but avoid talking to your bank or lender as they will try and sell you their own, usually expensive, policy.
I am under 50
Below are the best rates for a policyholder aged 30, with a monthly mortgage payment of £1,000 earning £26,500 (the average UK salary).
Each policy is for accident, sickness and unemployment and has a 30 day deferred period with claims backdated to day one.
Join the MSE Forum Discussion