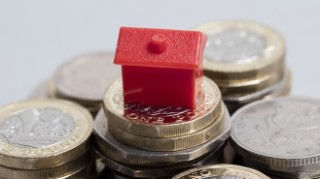 How much can I afford to borrow?
How salary & deposit affect how much you can get
This guide will help you work out how much you're likely to be able to borrow for your mortgage and how much you'll need as a deposit. Your income and the size of your deposit (or equity, if you're remortgaging) both have a fundamental impact on the amount you can borrow and what rate you'll get. But be aware, the coronavirus outbreak has made it tougher than ever for people – especially first-time buyers – to get a mortgage.
Much of this guide was written before the coronavirus outbreak. Since then, lenders have begun tightening their borrowing criteria and pulling back from higher value mortgages. This might mean that you'll find it tougher to borrow the amount you want, or even be forced to consider borrowing less. It's worth bearing this in mind as you read this guide.
Lenders check how much you can afford
You'll likely need a 10% deposit to get a mortgage and 40% for the best rates
Once you know how much you might be able to borrow, you need to work out what you're able to provide as a deposit (or equity if you're remortgaging).
The minimum you WILL NEED is 5%, but with the arrival of coronavirus and its economic impact, many lenders have temporarily withdrawn from the higher LTV mortgage market. Currently there are very few 95% mortgage deals available for those with a 5% deposit. According to Moneyfacts, the number of 95% mortgage deals have dropped from more than 750 to 70 since the coronavirus outbreak.
Even with a 10% deposit, it may be more difficult than usual for you to get a mortgage. Either way, you'll need to give cast-iron proof that you can afford to pay back a mortgage.
As mentioned, the bigger the deposit/equity, the better the rates will be (the best rates are for those with a 40%+ deposit) and the better your chances of being accepted by a lender. If you are on the borderline of affordability, having more to put down might help the lender to say yes.
In short...
25% gets you a decent rate
40% gets you the top rates
So as a rule of thumb, the more you can save up, the better, as:
"The bigger your deposit, the cheaper the mortgage deal"
What is the LTV?
On the best-buy tables and comparison sites, you'll see that lenders talk about the LTV (loan to value) ratio. This is the percentage of the property value you're loaned as a mortgage – in other words, the proportion you're borrowing.
To calculate this, simply subtract your deposit/equity as a percentage of the property value from 100%. So if you've a £20,000 deposit on a £100,000 home, that's a 20% deposit. This means you owe 80% – so the LTV is 80%.
Similarly, if you're remortgaging, and you own 20% of the value of your home, you'll need a remortgage deal for the remaining 80% – this is your LTV.
Just in case you're struggling, here's an easy table…
| LTV | EQUALS DEPOSIT/EQUITY OF | LTV | EQUALS DEPOSIT/EQUITY OF |
| --- | --- | --- | --- |
| 95% | 5% | 70% | 30% |
| 90% | 10% | 65% | 35% |
| 85% | 15% | 60% | 40% |
| 80% | 20% | 55% | 45% |
| 75% | 25% | 50% | 50% |
The reason it's expressed this way is so the same terms can be used for those getting a first mortgage and those who want to remortgage.
It's worth thinking about LTVs for a moment. They're not just affected by the amount you put into a house, but also by house prices. This is crucial – by owning a house, you've invested in an asset where the price moves.
A practical example: let's say when you first bought, you had a £10,000 deposit on a £100,000 house – that meant you owed £90,000 at the start. That's an LTV of 90%. After a few years you've paid a little off and now owe £85,000. You're ready to remortgage and the house's value is the same, so your LTV has become 85%.
Yet if the house is now also worth more, say £120,000, then your LTV is around 70% (as it's £85,000 divided by £120,000 multiplied by 100). This means you'll be likely to get a much better remortgage deal. Equally, if the house's value had dropped to £80,000, you'd now owe more than it's worth (negative equity) and you'd be unable to remortgage.
Pumping more of your savings into your mortgage can get you a better rate
Mortgage and remortgage rates are priced in LTV bands – and the bigger deposit/equity you have, the lower the interest rate will be. Mortgage lenders have different prices for loan-to-value bands at 60%, 70%, 75%, 80%, 85%, 90% and 95%. The impact of a lower LTV can save you a huge amount of cash (see table).
EQUITY

10%

20%

25%

40%

Interest rate
1.99%
1.43%

1.14%
1.13%
Loan amount
£180,000
£160,000
£150,000
£120,000
Monthly cost
£762
£635
£575
£459
Total payments over two years
£18,780
£15,920
£15,600
£11,820
The table is for a house value of £200,000 on a two-year fix, capital repayment basis over a 25-year term and ignores fees. Updated July 2020
The relationship breaks down below 60% LTV. Someone borrowing 45% of the value of their property will typically pay the same rates as someone borrowing 60%. But if you borrow 61%, you won't be able to get those rates.
If you currently have slightly less than needed to reach one of those LTV boundaries, it's worth scraping together the extra, or – if buying – trying to haggle on the property's purchase price with the seller.
If you're at the top limit of a boundary (eg, 75% LTV), finding a little bit extra for the deposit to push you another 0.1% down (eg, to 74.9%) could improve your chances of acceptance. It could also reduce the amount of paperwork the lender wants to see.
There are two ways to drop an LTV band
1. The first one is very simple – borrow less
Work out how much additional money you would need to put in to drop to a lower interest rate band and see how much interest you'd be saving.
One way you could do this is to overpay your mortgage where you also get the advantage of paying interest on a smaller amount of debt.
And if your LTV falls, it means when it comes to remortgaging, you may be able to get a cheaper deal than if you hadn't overpaid your mortgage.
2. Get your property valued higher
When you apply for a mortgage, you need to give an estimate of the property's current value. You want to get the top value possible, but it needs to be realistic as the lender will get an independent valuer to check it later in the process.
Valuers don't just pluck a figure out of the air, and neither should you. Use our Free House Price Valuations guide to look at houses similar to yours that have sold recently, or maybe even ask a friendly estate agent for their opinion.
Quick question
It's all about risk for the lender. If you're only borrowing 60% of the property's value, then the lender will be pretty assured of getting its cash back if it had to repossess your property and sell it.

But if you're borrowing 95% of the property's value, the lender is facing more risk. It would only need the property to drop by 5% before it'd likely be facing a loss. It can't be assured of making all its money back.

This is why the rates for 95% mortgages are much higher than the rates for 60% mortgages – you're paying a premium for risk. That said, more and more lenders are introducing 95% mortgages in an effort to encourage first time buyers.
I've only got a 5% deposit – what help is there?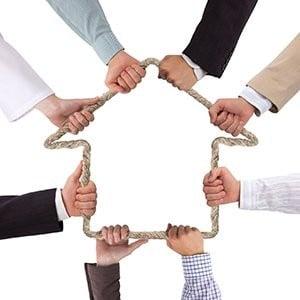 If you're buying your first home (or in some cases, just moving), there are a range of schemes designed to help you get on the mortgage ladder with a low deposit.
Which one is right for you will depend on your situation and what you want to buy.
The list of options available includes:
Help to Buy Equity Loan
Armed Forces Help to Buy
London Help to Buy
Starter Homes
Help to Buy Shared Ownership
Social HomeBuy
Rent to Own – Wales
If you've got a good idea of how much you can afford to borrow, you can move onto the next step. See our guide to House-hunting, or if you've already found a house, see Mortgage Schemes if you've a low deposit, or Mortgage Types.
Join the MSE Forum Discussion
Week of the 23 September 2020
For all the latest deals, guides and loopholes, join the 12m MoneySavers who get it now