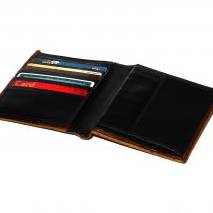 This week, Virgin Money launched a new credit card deal, offering a low rate of 6.7% APR on both normal spending, and on other debts shifted to it, provided you apply via price comparison site BeatThatQuote.com. This is a great deal, especially for anyone who spends on a credit card and doesn't repay in full; it is MoneySavingExpert.com's top pick low standard rate credit card.

Cheap credit is becoming harder to get your hands on.

In the throes of the global financial crisis, cheap borrowing is getting harder to come by. Yet bucking the trend, this card is effectively an open-ended cheap debt facility. The rate itself, like all cards, is variable; yet as Virgin states it has no intention to change it in the near future, get this and you're future-proofed against the rising cost of borrowing.

To get accepted, it's likely you'll need a good credit rating (see How Credit Scoring Works article). If this isn't you, the next best deal is Barclaycard's Simplicity card at a smidgeon higher rate of 6.8% APR.

Don't use these for withdrawing cash.

These are the best cards around for long term spending at a low rate. Yet never, ever, ever use either of them (or any other credit card) to withdraw cash from an ATM; for this Barclaycard's rate more than doubles to 15.8% APR, while Virgin skyrockets to a whopping 27.9% APR. Avoid like the plague!

For all the daily updated best cards if you need to borrow, read Top Credit Cards for New Borrowing article.