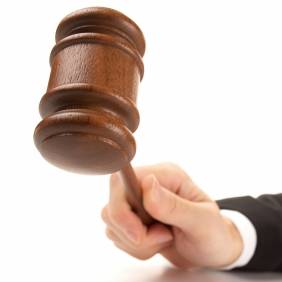 Bank charge reclaimers won a massive victory against the banks today, after a High Court judge ruled that charges can be unfair under UK law. The judge decided that consumer contract regulations can apply to bank charges, paving the way for the OFT to decide whether banks' charges are unfair.

What happens now?

Further High Court hearings will consider a fair amount for bank charges, and the exact timetable will be decided at a hearing on 22 May 2008. In the meantime, hundreds of thousands of cases are still on hold. The FSA gave banks a waiver from dealing with bank charge reclaiming cases until after the case, meaning they needn't respond to complaints in the meantime.
Martin Lewis says: "This ruling looks to be a sensational victory for bank charge reclaimers. While the game's not over we're now on the penalty spot ready to shoot a goal. This is a real vindication of everything the bank charge reclaimers have been saying. Over 4.5m template letters have already been downloaded from MoneySavingExpert.com, and I suspect this will now see millions more. Fantastic news – for everyone but bankers!

"Until the result of the test case, the regulator, the FSA, has put a hold on reclaiming. It's my hope that this will be lifted soon after 22 May, even if there's an appeal. Yet it's crucial to start a reclaim now, as you can only go back six years (five in Scotland), and delaying may mean you lose the ability to get old charges back."

Is this the end of free banking?
Martin says: "We don't have free banking in the UK: we have fees free banking while in credit. Ask most people with overdrafts if their bank is free, and they'll think you're having a laugh. The current account market is hugely competitive: two banks offer 0% overdrafts, two pay more than 8% in-credit interest.
"Any bank which levies charges will haemorrhage customers. And let's put this in perspective; while it's big money for reclaimers, for the banks it's a fraction of their write-offs due to the credit crunch. The Bank of England has just had to pump £50bn quid in there. If they do start blaming bank charges for any new nasty fees, it lets them off the hook for their own bad credit management, don't believe their spin – it's likely to be worse than any politicians'."
To start your reclaim use the free step-by-step guide and template letters at www.moneysavingexpert.com/bankcharges