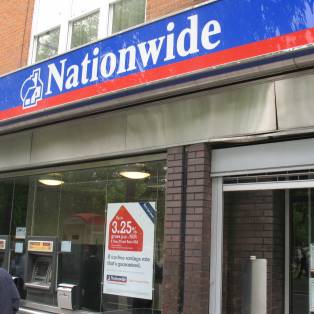 Nationwide Building Society has today bought the savings arm of the troubled Dunfermline BS.
It means around 300,000 Dunfermline savers, with £2.4 billion deposited between them, can breathe a little easier after days of speculation that Scotland's largest society was on the verge of collapse.
Nationwide, the UK's largest society, has also bought Dunfermline's branch network and its residential mortgage lending operation.
Dunfermline's commercial mortgage business, believed to be responsible for its troubles, has been placed into administration, as has its book of acquired mortgages from other lenders. The Bank of England has taken temporary control of its social landlords lending arm.
The emergency sale was rushed through over the weekend by the Treasury and Bank of England, following the Government's rejection of a state-funded bailout, after it emerged the society was likely to announce a multi-million pound loss this week.
Dunfermline's savings and mortgage arm will continue to trade as Dunfermline Building Society. In a statement, the Dunfermline BS says: "Savers can be assured that their money is safe. Nationwide Building Society is the UK's largest building society with assets in excess of £200 billion.
"It's business as usual for all of Dunfermline's customers. Branches, telephone services, websites and ATMs will all be open and operating as normal. If you have a mortgage or loan from Dunfermline Building Society, you should continue to make payments as usual."
Nationwide chief executive Graham Beale says: "This is good news for the members of Dunfermline who are now joining the world's largest building society. Dunfermline members can be assured that their savings are safe."
Usually, if a bank or building society goes bust, the Government will protect deposits up to £50,000 per person, per financial institution. Savers who had accounts with both the Dunfermline and Nationwide before today's acquisition will have £50,000 of protection in each of their accounts, giving them £100,000 of protection per person. This guarantee applies until a scheduled review of the compensation scheme in September.
Anyone opening a new account with either from today, even if means they have accounts with both societies, will only have one lot of £50,000 protected. Read the Are your savings safe? guide for more information.