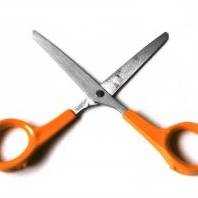 Premium Bond holders were dealt a blow today after the interest rate that determines their chances of winning was slashed.
National Savings & Investment (NS&I), which administers the scheme, has announced the rate will be cut to just 1% from the start of April, from 1.8% at present. This rate will also remain in place for the May and June draws.
The cut follows a three-month rate freeze, during which time the Bank of England base rate, which many savings institutions use to decide their interest rates, crashed from 2% to an historic low of 0.5%.
In addition, there will only be one £1 million prize from April, instead of the current two millionaires created each month.
There's a potential silver lining, though. From April, NS&I is introducing a new lowest prize level of £25 which should allow more people to win. Currently, the lowest prize is £50. Yet if fifty people had £100 worth of premium bonds each, only one of them would win £50, the rest would get nothing.
However, with the rate at just 1%, the return can be hugely beaten by the top savings accounts, which pay well over 3%.
Martin Lewis, creator of MoneySavingExpert.com, says: "The big sell of Premium Bonds is the win factor. If you've £20,000 over a year and win £50 every other month, you think you've done well, even though it's actually just a 1.5% return.
"However, if you're winning nothing, there's no getting away from the fact you're not doing well. The new £25 prize level is aimed at stopping that. But while people will win more often, overall, they will win less money than they do now."